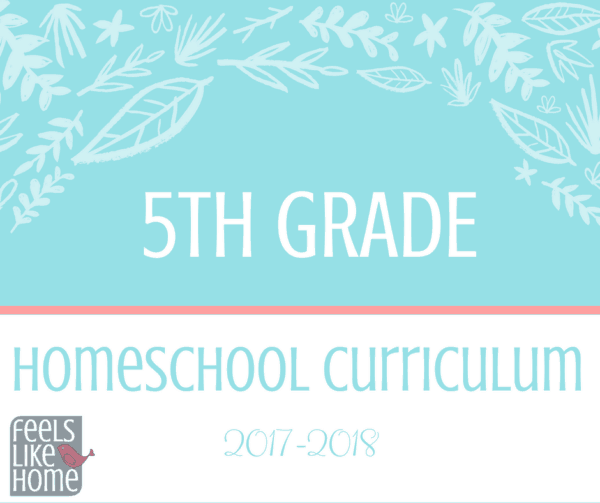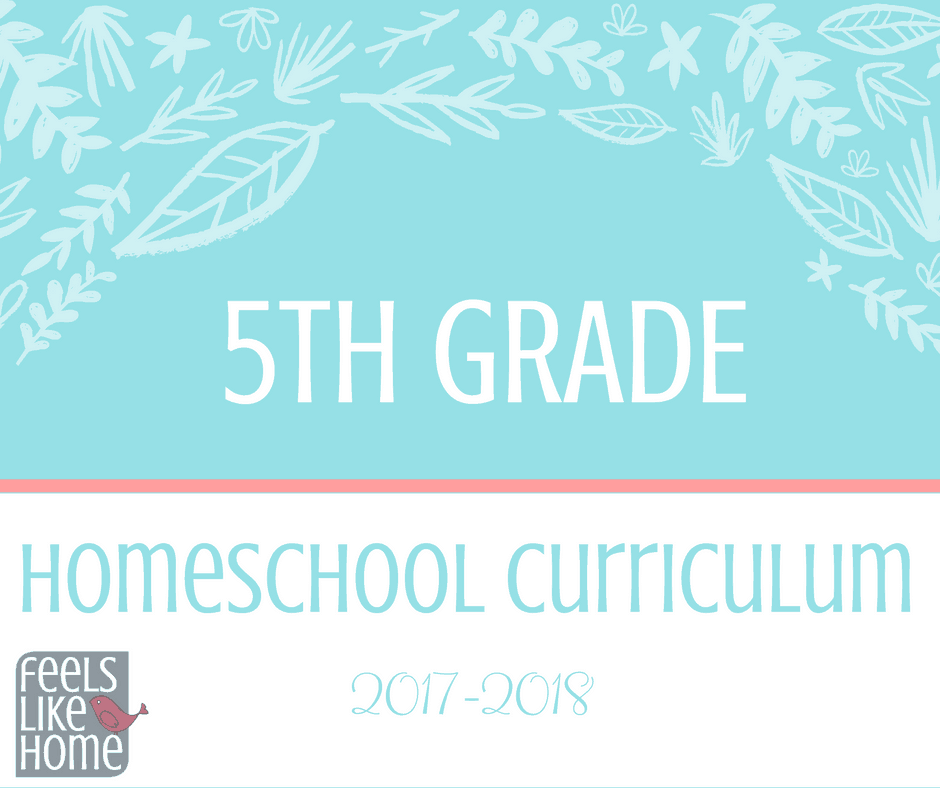 Every year, I spend hours and hours agonizing over what curricula to use with my kids. As I have said previously, we lean toward an unschooling model of homeschool, but we still do use some curricula and schedules. I guess this makes us more eclectic homeschoolers than unschoolers, but whatever. We just do what works.
First and foremost, we live the Brave Writer Lifestyle. This means that our home is a place of a lot of learning and all of the following elements (from the Brave Writer website):
Read alouds and audio books
Observing nature & nature journaling
Fun writing projects
Art appreciation
Movies & TV
Copywork
Dictation where I read and they write (mostly for the 5th grader this year)
Shakespeare
One on one time with Mom
Allowing the kids to dictate their writing to me
Lots and lots and lots of educational games (and some non-educational ones, too)
Writing all together
For my organization & planning resources, see this post.
For more homeschool curriculum ideas, visit my curriculum index.
5th Grade Homeschool Curriculum
Grace is my reluctant learner. She hates anything that is labeled as schoolwork but yet needs structure and routine to be successful. She really loves to learn, but she loves to learn on her own terms and especially not through worksheets or other schoolish things.
Grace is profoundly gifted. (The cyber school had her tested in the first grade because she was so far ahead academically.) This means that she is developing asynchronously. She is far above her age in terms of reading level and vocabulary but rather behind in terms of math (which pains me being a math whiz myself and named the #1 math student in my graduating class).
Through much patience and diligence on my part, Grace has learned to sit down with me and do a few subjects, but most of her learning has to come by strewing (which I have explained here). It is a lot of extra work for me, but there is no other way to get her to cooperate short of coercion and punishment, neither of which is part of my educational philosophy nor productive towards my goal of having lifelong learners who have deep curiosity and a love of learning.
Music - Grace takes piano lessons. For most of the first two years, she claimed to hate piano lessons. Joe though I should let her quit, but I was determined that she should continue, if only for the benefits that learning music has on one's brain. Sometime during year two, there was a shift from hating it to tolerating it. Now, I think she might even like it a little, but getting her to practice every day is still a struggle.
Typing - Grace also hates handwriting. She had occupational therapy for a couple of years and was unofficially diagnosed with dysgraphia, although I'm not sure that is the problem. I think it might have just been that her fine motor skills were lagging behind her other development (again, totally in line with a gifted kiddo). She still struggles a bit to write, but also says she hates typing. She has to be able to express herself somehow, so I make her practice typing every day. We argue about this daily, but it is the way it has to be. She uses Typesy which was recommended to me by a friend. I like it because I get a report each day of how she did.
Handwriting - At Grace's request, I am teaching her cursive. I had originally gotten her the Rhythm of Handwriting Cursive book, which she sort of liked, but I received a copy of Mastering Handwriting At All Levels in the Parenting Super Bundle I promoted a few weeks ago, and I thought it would be great for her since it had practice with whole words. I asked her if she'd like to do it instead, and she said yes, so I had it printed and bound at the Homeschool Printing Company (which is AMAZING and so cheap - if you say I referred you, we will both get 10% off our next order). She is happily working through that.
French - A few years ago, Grace asked to learn French. Having majored in French for part of my college education, I was eager to teach her but didn't quite know how. We invested in Rosetta Stone French, but she really struggled with it. She had a hard time learning the language, and the program never recognized her pronunciations. She grew to hate it. We're restarting, this year with Duo Lingo which is totally FREE (yay!) and has an app for the phone as well as the computer. I set it to practice for 5 minutes a day for now, and I'll bump it up to 10 minutes in a few weeks, once she's felt some success with the program.
Math - We did Teaching Textbooks 4 for most of last year. I thought Teaching Textbooks was great mostly because Grace would sit down and do it every day. Unfortunately, she wasn't really learning anything and still couldn't do multiplication after ¾ of the curriculum. She was doing it, yes, but she was guessing at the answers on the computer. We switched over to doing it in the workbook and went back to before the multiplication started. I sat alongside her and helped her. This was okay, but the lessons are still very short and easy, and the practice problems didn't really hit what she needed.
We changed over toward the end of last year to Beast Academy. Beast Academy comes from the Art of Problem Solving company which is endorsed by MIT, so that was all I needed to hear. We started at the 3A book which was a good fit. The "textbook" is actually a comic book about monsters who do math, and the workbook is all problem solving and logic puzzles so far. I require her to do 15 minutes of math a day right now, and I sit with her and help her through every single problem.
The next chapter is on skip counting and multiplication, so we'll see how that goes. In the meantime, we are working with math flashcards (necessary evil) and learning these amazing multiplication songs. It is very slow and painful, but I feel that it needs to be done.
We are also still using the Life of Fred books, and Grace is now on Ice Cream which is towards the end of the elementary curriculum. She loves reading about Fred but has actually been choosing Beast Academy even when Fred is an option. Not sure what that says, but I'm certain Fred won't fall away completely.
Reading - I no longer teach Grace reading overtly. She reads constantly, and for that I am thankful. I did this year get her an overpriced reading journal that is supposed to help her process what she's reading, but (surprise!) she hates it and says it sucks all the fun out of reading. I'm not sure whether to enforce doing that or not.
Spelling - We have tried many different spelling curricula in the past, and none worked very well. Mid last year, we embarked on All About Spelling's Level 2, and that proved to be helpful. Grace has graduated to Level 3 and is over halfway though it. I expect we'll move up to Level 4 by Thanksgiving if not sooner.
Writing composition - As I mentioned above, we love the Brave Writer curriculum and lifestyle. I soak up every YouTube, podcast, and blog post that author Julie Bogart publishes because I feel like she has so much sage counsel to offer. Her big thing is to make education enchanted, and that is exactly what Grace needs. So anyway, Grace is doing the Partnership Writing project book this year and, for a change, she is pretty excited about a few of the projects in there. She spontaneously started working on one of them last week.
I have also signed Grace up for 2 Brave Writer online courses. They are very expensive, and Joe wanted to kill me, but I did it anyway. The first one is The Writer's Jungle Online which is for both Grace and I to complete together. It's like a primer of the whole Brave Writer philosophy of education. The second one, which she will start after TWJO, is Writer for Fun: Dream Big. I'm hoping that Grace is inspired through these courses, and that she will actually start to write more for fun.
Grammar & copywork - We are using The Arrow guides from Brave Writer periodically although I haven't settled on a list of books yet. I have about 2 dozen different titles (and Julie offers many more), so we have a lot to choose from. I have been thinking about starting with either Caddie Woodlawn or From the Mixed Up Files of Mrs. Basil E. Frankweiler, but I'm not sure yet.
Art - I purchased the online Waldorfish curriculum after Grace previewed the first lesson and enjoyed it. She said that she already knew most of the stuff in the video, but she would like to do more. It's a little pricey but you are able to spread the cost out of the 9 months of the course, making it very manageable.
Science - As a former high school science teacher, I am very particular about our science curriculum. (I do not have time to create my own curricula from scratch. It's a great idea, and I know I could easily do it, but with working full time and blogging and finding time for actually doing homeschool, I just don't have time to do it myself.)
This year, we are trying out Science in the Beginning by Dr. Jay Wile. He is both well known and respected, and my decision ultimately was due to the fact that every single lesson revolves around an experiment. My kids are both very hands-on, so experiments are critical.
My husband has promised to do Science in the Beginning with the girls in the evenings when I have an appointment, but it hasn't happened yet. Hopefully it will.
We are also using Layers of Learning this year, so the girls are getting a double dose of science this year. I really really love Layers of Learning. I found it because I was looking for an experiential history curriculum, and this is history, science, geography, and art appreciation. The curriculum includes a little background information for each subject, a book list, and a very long list of hands-on activities that could possibly go with it.
I have paired up a Layers of Learning unit with each of our 6 terms this year. We'll read the books during Power Hour (our afternoon version of Morning Time) and do the activities in the evenings after work.
We also scored a free subscription to Mystery Science. If I can get the girls interested in it, we will dabble in that as well. I tried to do one lesson with them, but they weren't really into it.
History - See Layers of Learning in the Science section above.
Geography - See Layers of Learning in the Science section above.
Physical education - We go for a walk every day, plus Grace is in cheerleading for football season.
Bible - Grace is still doing the Intermediate lessons of The Bible for All Ages curriculum when we have time to squeeze it in which is not very often at all. I am also using the Quiet Time Bible study from Not Consumed which I got in some bundle at some point. It is a nice study, but I think, on its own, it is way overpriced and wouldn't recommend purchasing it outright.
Extras - We purchased Kids Cook Real Food last year and started working on it. The kids LOVED it. They would watch the lessons over and over, and I still hear Katie's terminology in the kitchen now almost a year later. We liked it so much that we bought the KCRF curriculum and recipes in book form earlier this year. If you consider nothing else from this list, go for Kids Cook Real Food! It's been a big win for our family.
Morning Time/Group Time - As I mentioned in my post on organization & planning, I am working through Pam Barnhill's Your Morning Basket Guide right now. I plan to add that into our day and call it Group Time since we'll most likely do it in the afternoon after my work day is finished. The purpose of Morning Time is to add things into your homeschool day that are good, true, and beautiful and that would otherwise get missed in a day full of academics. I am hoping to eventually add in all of the following on some kind of rotating basis:
So that's 5th grade for my reluctant learner. Some of the things she can do independently while I'm working (typing, French, reading, handwriting, piano, and art), and then the rest we do together either before I start working or after. (I normally work 7:30-4:30 with an hour for lunch.)
Grace's daily work takes her about 2.5 hours a day, plus Group Time which is another hour. Our daily walk is another 30 minutes on top of all that. I think this is a good amount of work for a fifth grader, as she is ramping up to middle and high school soon and needs to learn some better habits of discipline moving forward. I'm sure her workload will increase each year from now on.