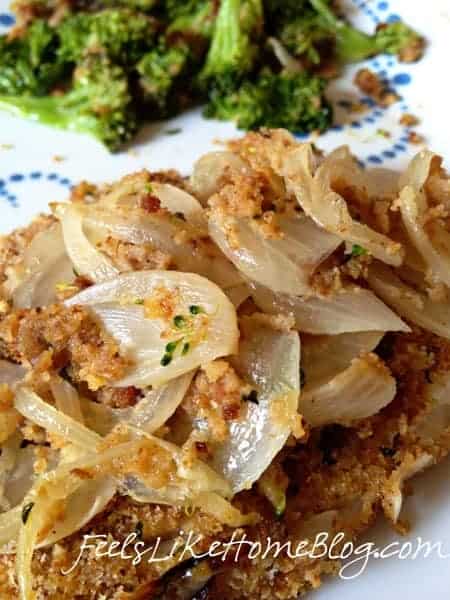 I was a vegetarian for more than 10 years of my life.
During that time, I lost my taste for a lot of foods that I once enjoyed.
Most seafood is in that category. I used to love all seafood - fish, lobster, scallops, you name it. My preference just never came back, no matter how often I forced myself to try.
Last fall, I tasted tilapia for the first time. I was at a banquet buffet; I only knew it was pecan-crusted something. It was delicious.
Since then, I've tried tilapia a few times, just to make sure, and I've liked it every time. I decided it was time for the next step.
I told Joe that we should have tilapia for dinner some night.
I found this recipe in Everyday Food magazine. It used some other fishier-tasting fish, but we always make adjustments anyway.
Recipe
Have you ever tried tilapia?