58 Awesome & Unique Christmas Gift Ideas for Tween Girls
November 17, 2017 •
By Tara Ziegmont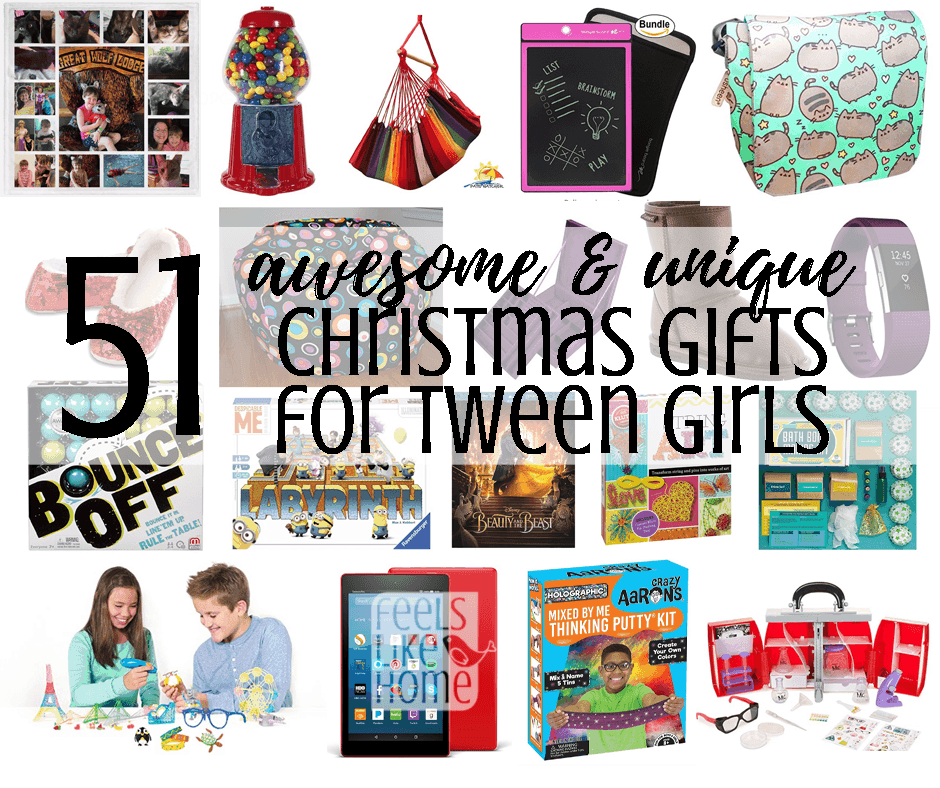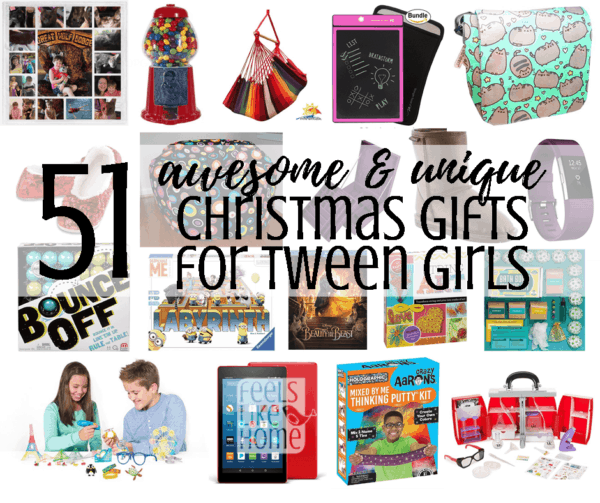 I think tween girls are hard to buy gifts for, and Christmas is no different from the rest of the year. They aren't really into toys any more (for the most part). Even though they might acquiesce and play Barbies or Lego with a younger sibling, it's just not their thing anymore. On the other hand, they aren't really grown up and still want lots of presents under the tree. It's a tough place to be, both for the girl and for the gift giver.
So I got together with my 10-year-old daughter and made up a list of all the things she wants and then added to it based on some things she didn't say but I know will love. (The list she came up with was very short, and I know she would want more than that.)
Scroll the whole way to the bottom for another sweet giveaway from Thomas Nelson Publishers!
Note: While I do go overboard on presents for Christmas, my daughter is not getting all these things this year.
Kindle fire 8 – This was Grace's #1 requested Christmas gift in 2017. She used to have an old style Kindle that wasn't lit at all, but it broke over the summer. She loves to read, and she especially loves to read in bed after her sister is asleep, so the Fire seemed like a perfect choice. I ended up getting her the Fire 8 because it was only $10 more than the Fire 7 with 16 GB of memory. Don't forget a nice case and a warranty on this.
3Doodler Create+ – Grace has been asking for this literally for years, but there was always something she wanted more and I never got it for her. This year, 3Doodler sent us this kit, and Grace LOVES it. There is a learning curve for sure (she got frustrated at first and declared that it didn't work because she didn't read the instructions and practice easy stuff before trying 3D creations), but once I helped her with the directions and we patiently worked on simple skills, she got right into it. She did a flat image for her best friend and then quickly moved on to a 3D top hat and other projects. She chose a bunch of refill packs from the 3Doodler website for Christmas this year, including flexible material that she can use to make bracelets for herself and her friends. She is so over the moon for her 3Doodler pen; I am sorry I didn't get her one when she first asked for it.
Photo blanket – Collage.com sent us two of their amazing blankets for review, and I am 100% sold on them. Grace ordered a 60″x80″ Sherpa blanket which has a wool-like fuzzy side and a smooth fleece side with the photos printed on. Allie ordered a 90″x90″ blanket that was soft fleece on both sides with the photos printed on one side. I cannot gush enough about these blankets. They both have put their blankets on their beds instead of their old comforters, and they are plenty warm but not sweaty and perfect for chilly fall and winter nights. I lay down with Allie every night (and usually fall asleep), and I am totally jealous of her big, soft blanket. The pictures look great, lots of vibrant colors and details, and it is so nice to sleep under. I want one for my own bed! I've asked Joe to get me one for Christmas. I promise that your tween girl will be over the moon for one of these.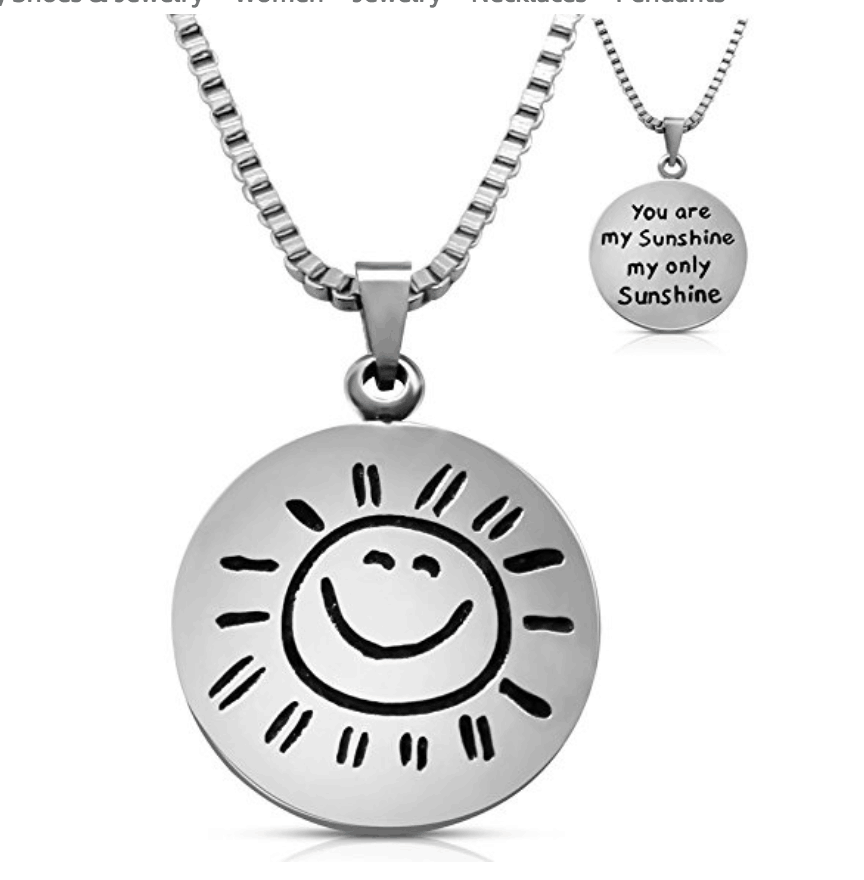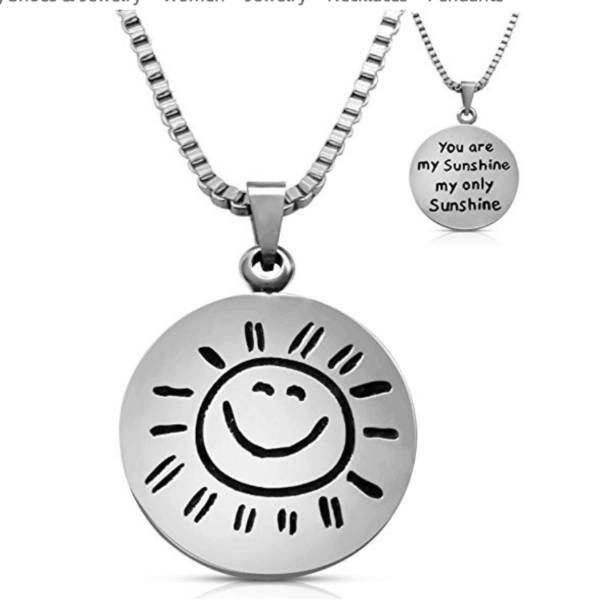 You are my sunshine necklace – I have sung You Are My Sunshine to my sweet girls nearly every night of their entire lives, so as you might imagine, it is a very special saying to us. I also greet them every morning by saying, "Good morning Sunshine," even when they're grumpy and looking miserable. It's just our thing. So I love this necklace, but what I love most about it is that the "You are my sunshine" is on the back, so no one has to know that it's a sweet sentiment from mother to daughter. Everyone can just think that it's a cute sun, unless she chooses to share the meaning behind it. Perfect for a tween who's starting to test her independence a little.
A meaty devotional – I love giving my girls devotionals as gifts because they are precious ways for us to bond over our love for the Lord. I like Indescribable: 100 Devotions About God & Science because it's about science topics, but nothing controversial is addressed. There's absolutely no discussion about young earth vs. old earth or whether the dinosaurs lived with people. I am a scientist and a Christian, and these topics matter to me. But that's not to say that it shies away from meaty subjects. It talks about things like the Whirlpool Galaxy and how they point back to our brilliant Creator. I really like this one. There's a giveaway for it at the end of the post. I also really like You're God's Girl! because it is beautiful and helps girls to realize who God made them to be and what He made them to do in the world. If you read it together, it would be a great starting point for lots of juicy conversations.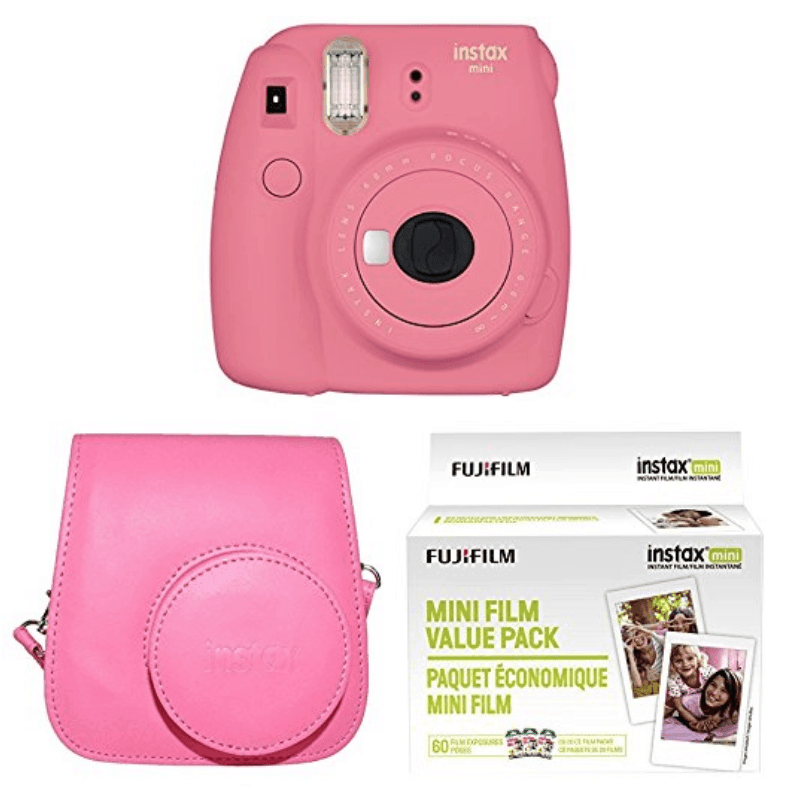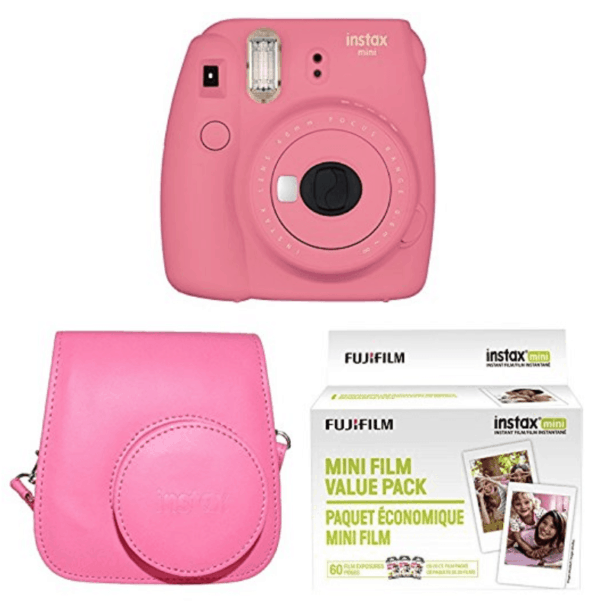 Fujifilm Instax Camera with extra film – Grace has wanted one of these the last few years, but something else has always usurped it on her list. It's the Polaroid camera you remember, where you take a picture and wait for it to develop – except that the picture quality is so much better than it used to be. If you are getting one of these this year, make sure you budget for extra film. The film is a little pricey.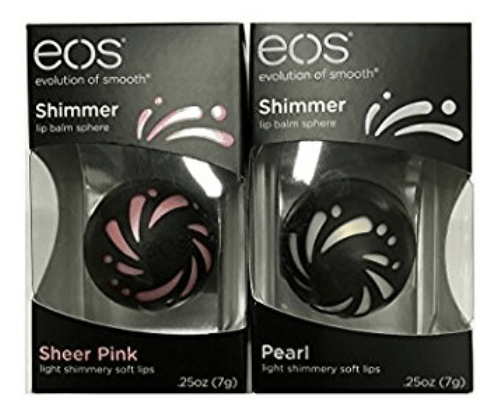 eos Shimmer Lip Balm – Grace loves eos, and she wears it almost every day. These particular eos balls are filled with shimmery lip balm which makes them nice for girls who are starting to experiment with a little makeup but not really ready for the whole shebang.
Unique nail polish in rose gold, holographic, or multicolor – What I love about this brand is that it is all vegan and cruelty-free. Grace loves nail polish. She loves to paint her nails, and the more unique, the better. ILNP's polishes are so cool and interesting, and they make great stocking stuffers by themselves or under the tree gifts in packages.
Unicorn leggings – Every tween girl I know loves unicorns, so these cute leggings are perfect. Grace is got a pair in 2017 and is still wearing them.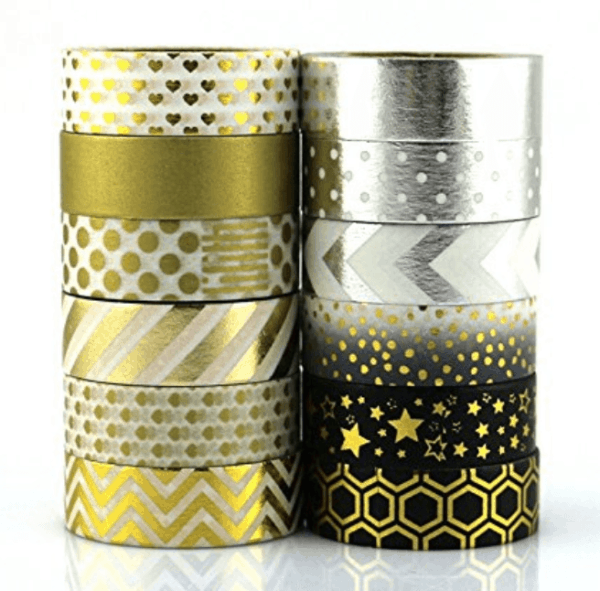 Gorgeous metallic washi tape – Grace covers everything in washi or duct tape. I prefer the washi because it is easier to get off after she changes her mind. This particular package is all silver and gold patterns, which makes it seem really fancy and sophisticated for our older girls. If you're looking for a set with more rolls of tape, take a look at these which we have. They're great, just not as fancy as the metallic ones.
Wreck this Journal – Grace got this for her birthday last year, at her request. She LOVED it. She did most of the pages and had a great time doing them. You really wreck the journal, putting pages in the freezer, ripping out pages and mailing them back to yourself, burying them in the dirt, etc. It's fun and interesting for kids. Grace's journal eventually broke in half, and she had to keep it in a gallon-sized zippered bag, and that made it all the better for her. She has since gotten herself a second one with her own money, and she's working on destroying it, too.
2018 note – Grace repaired her first Wreck This Journal with duct tape, and she has asked for Keri Smith's other books for Christmas this year.
Hugglepod (for smaller bodies) or hammock chair (for larger bodies) – You may be thinking that this gift is a bit young for your tween, but hold on a minute. It's a single person hanging seat. That means that no little sibling can climb in and bug her while she's reading or drawing or listening to music, unlike when she's lying in her bed or sitting on the couch. This was Grace's #2 requested gift in 2018, right after her Kindle. She's almost five feet tall, so I went with the hammock chair for her even though the Hugglepod was on her Christmas list. She has used it every single day since we hung it in her bedroom. This was an amazing purchase.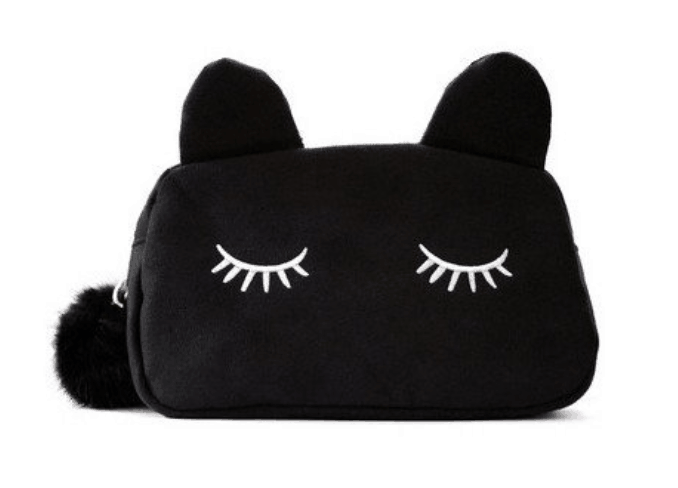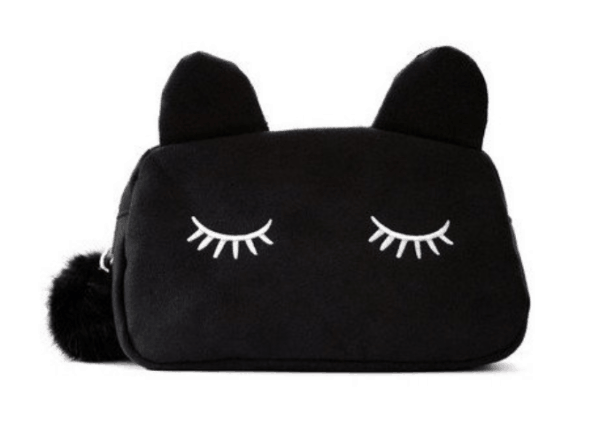 Cat makeup bag – This bag is so cute that it could easily be used for a brand new makeup collection, a set of colored pencils or markers, or even the my first period kit that was recommended in The Whole Story. Hey, maybe she needs more than one of these!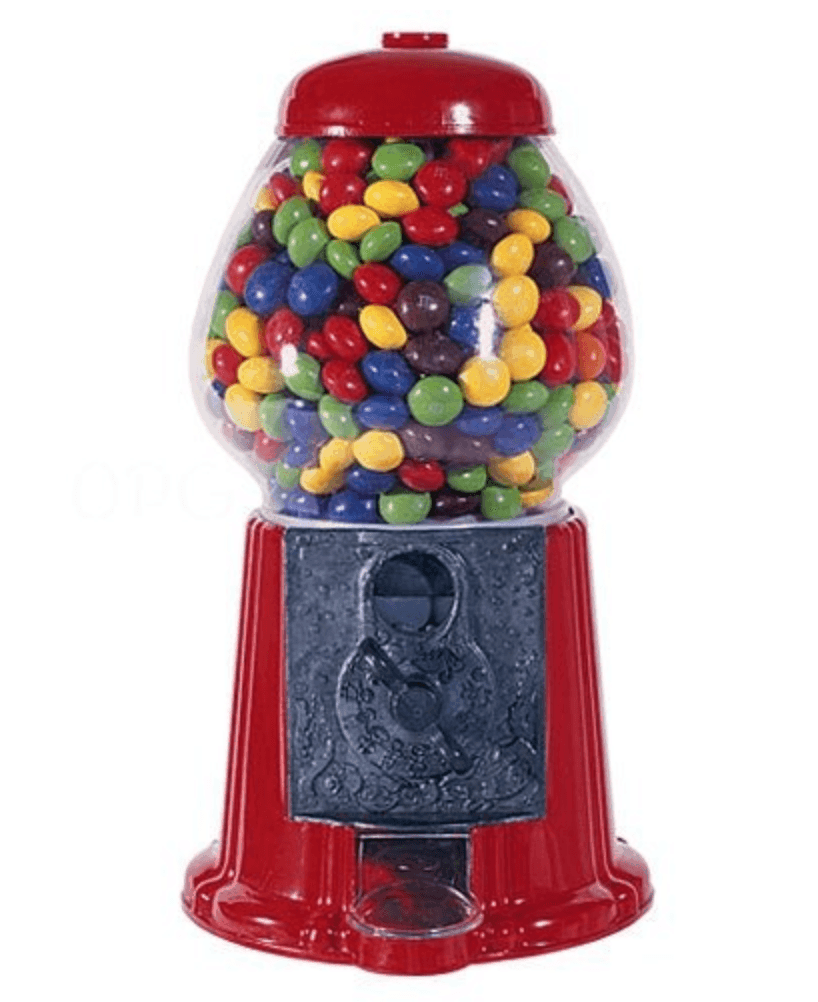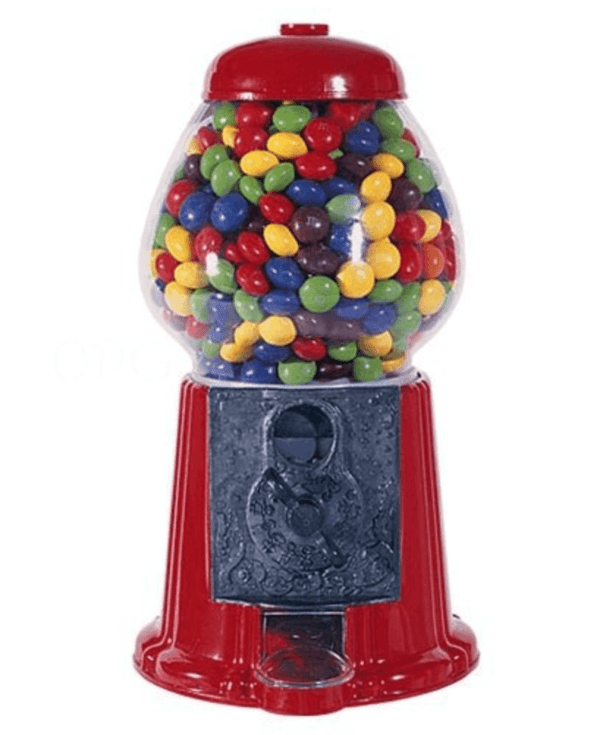 Gumball machine and of course gumballs to fill it – These are just plain fun. Joe has an old jelly bean machine that Grace loves even though some of the parts are missing. I'm thinking about getting her this one to replace it.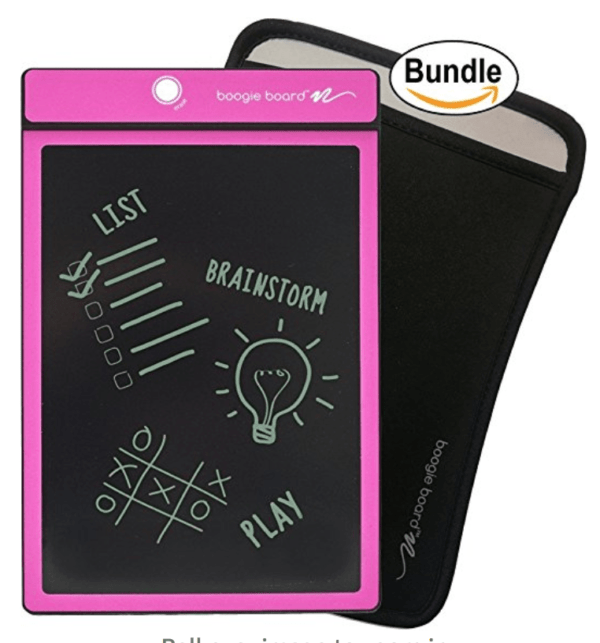 Boogie Board – My sister got these for the girls years ago, and Grace has loved hers from day one. It's a tablet where you can write or draw with a stylus (so only one color), and when you're done, you press the button and it all clears. It's really neat and saves a TON of paper, especially for doodling or sketching.
Games – Emoji UNO would be a great choice for this age group as emojis are big right now. There's also a Despicable Me version that I think my girls would prefer. Electronic Guess Who is a big hit in our house right now (it's not the same as the traditional version, much sturdier and better), and Grace is finally old enough for Scattergories, 5 Second Rule, and Clue. She asked her grandparents for Despicable Me Labyrinth in 2017, but didn't get it, so we bought it a few weeks later. It's an awesome game that gets harder and harder the more players you have. I had my eye on Bounce Off because the first review on Amazon says it's like beer pong for kids, and that was one of my favorite hobbies in college. We got it for Valentine's Day in 2018, and the girls, Joe, and I all enjoy playing it together. Finally, Grace came home from a church event to say that she loved the game Suspend.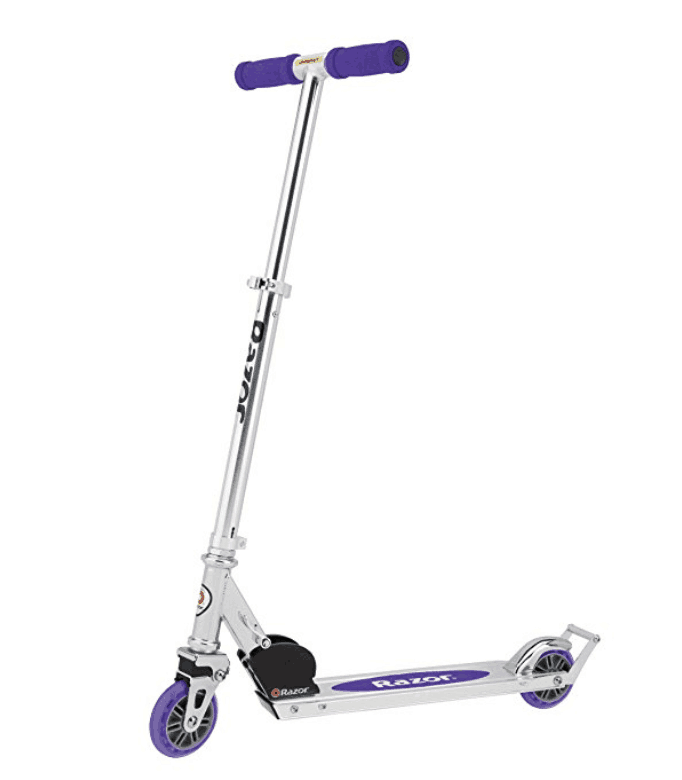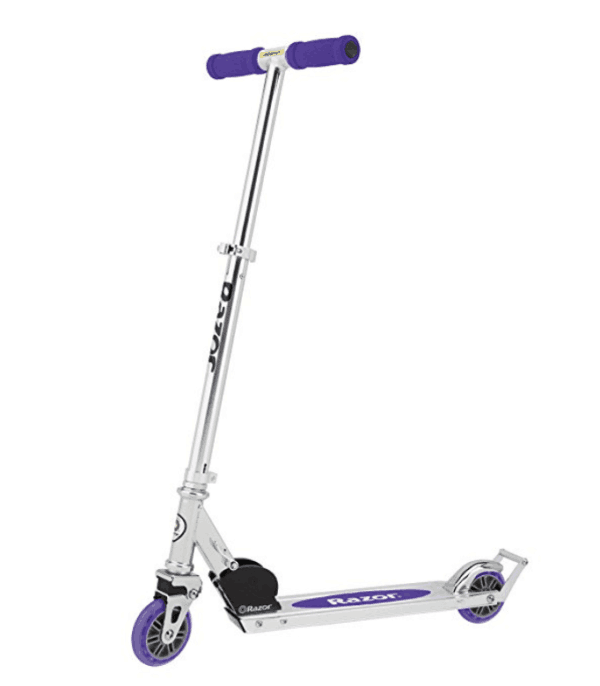 Razor scooter – Grace rides her Razor scooter almost every single day. She loves to zip by Allie and I as we do our daily walk. She recently got a concussion from falling off her scooter with no helmet though, so if you go this route, make sure to take her to a store, fit her for an appropriately sized bike helmet, and make sure she wears it.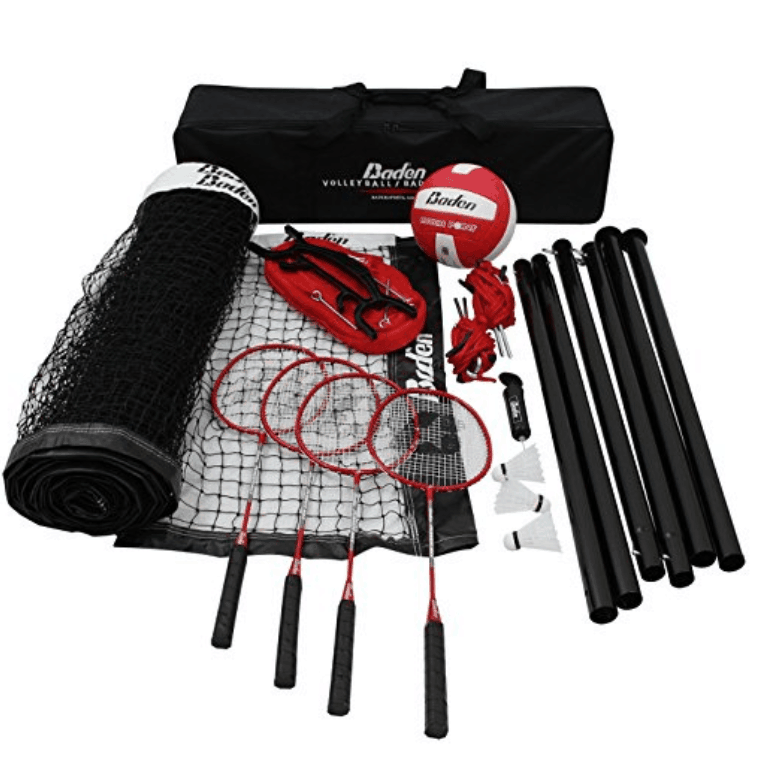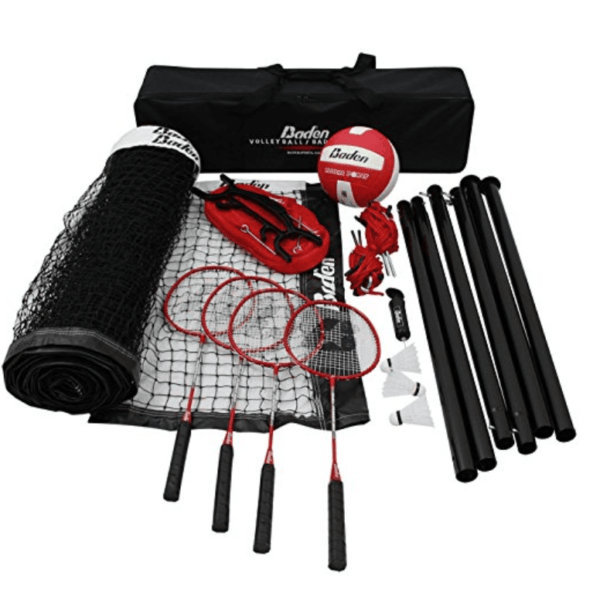 A badminton/volleyball set – This set is super cool, and if I didn't already have the girls' Christmas gifts already ordered, I would be buying it for them this year. I love badminton and think it would be really fun to teach the girls. The set is great because it comes with the net, racquets, birdies, boundary lines, the works. It has great reviews, too.
Pusheen messenger bag and/or Pusheen unicorn stuffy – Grace (and I) love this super cute, super fat cartoon cat. I think the messenger bag is awesome and would be very useful, but I ultimately settled on the unicorn stuffy since Grace is still crazy about stuffed animals and unicorns.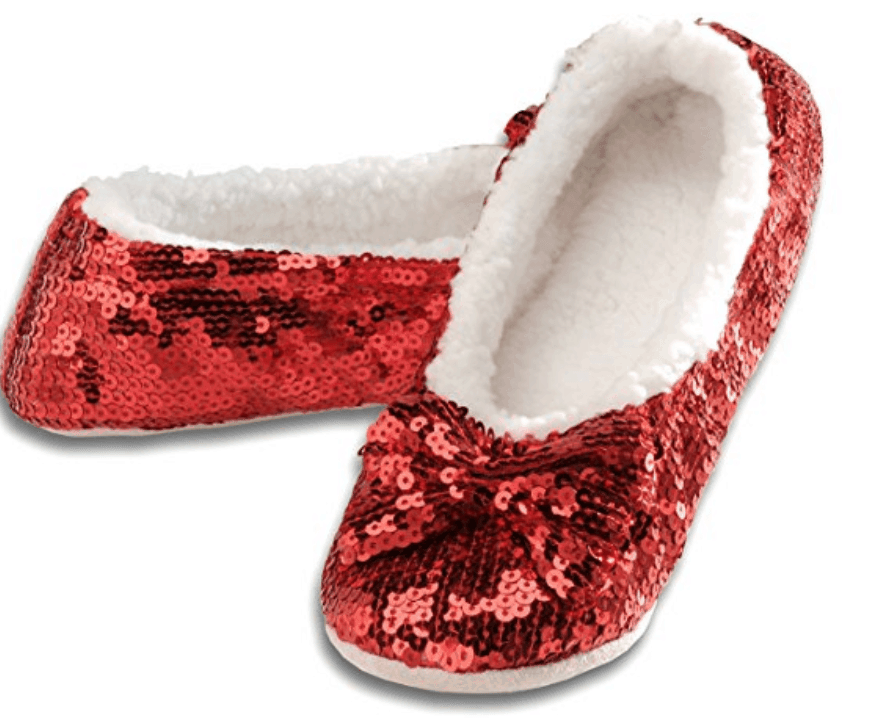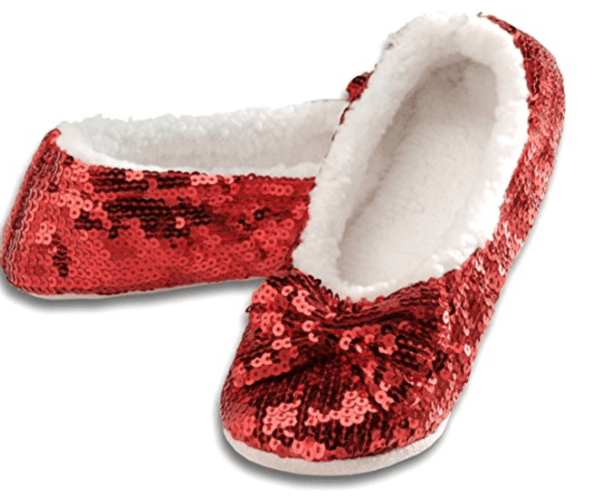 Snoozies slipper socks – I got three pairs of Snoozies in 2017 because my feet are always cold, and I totally and completely love them. You can't go wrong with these if your girl likes to wear slippers or socks. The ones I've pictured are the pair Grace calls my ruby slippers because they're my favorite, but really, they are all warm and soft and comfy and amazing.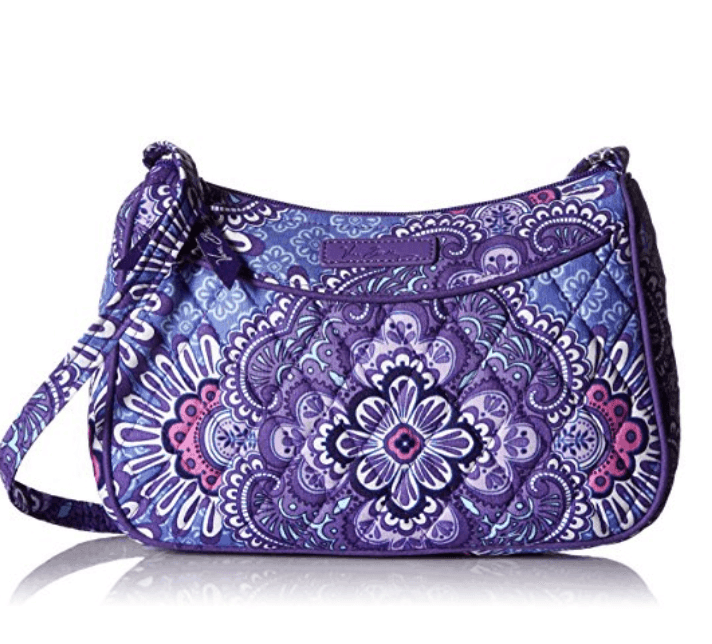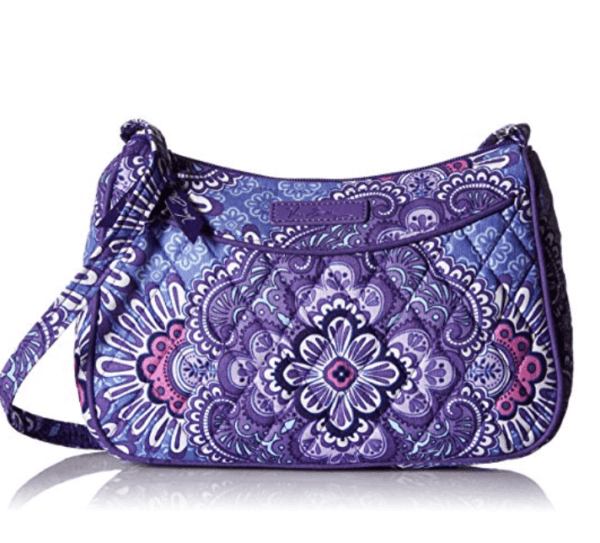 A small but chic purse – As our girls grow up and start to get their periods, they will most likely need to start carrying a purse for necessary supplies (and probably the money they're amassing if they're anything like Grace). These super cute Vera Bradley bags are small enough to work for our girls but big enough for the essentials. If I didn't carry a duffel bag around (okay, kidding, but almost), I would want one of these, too.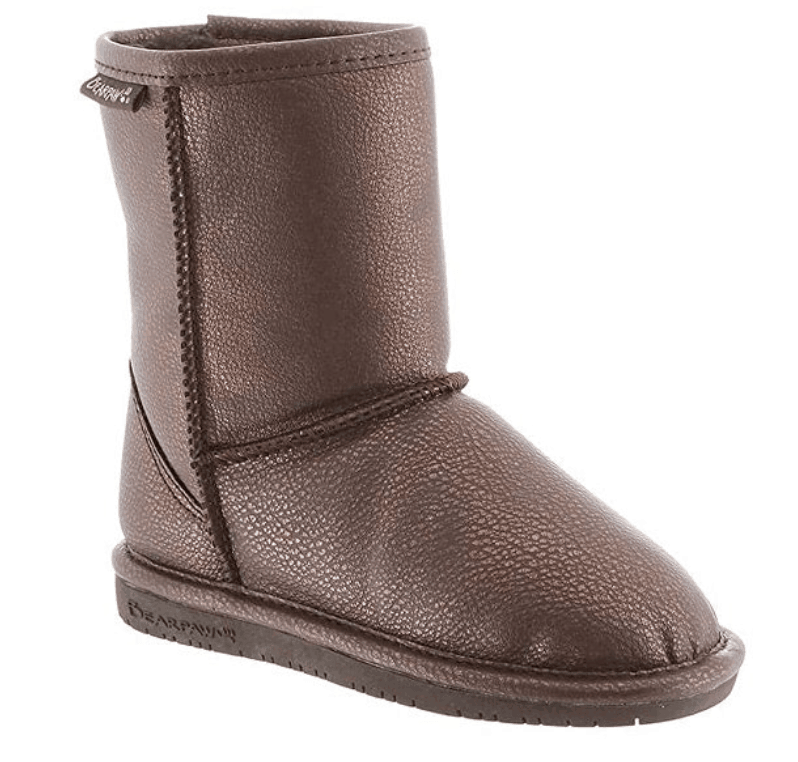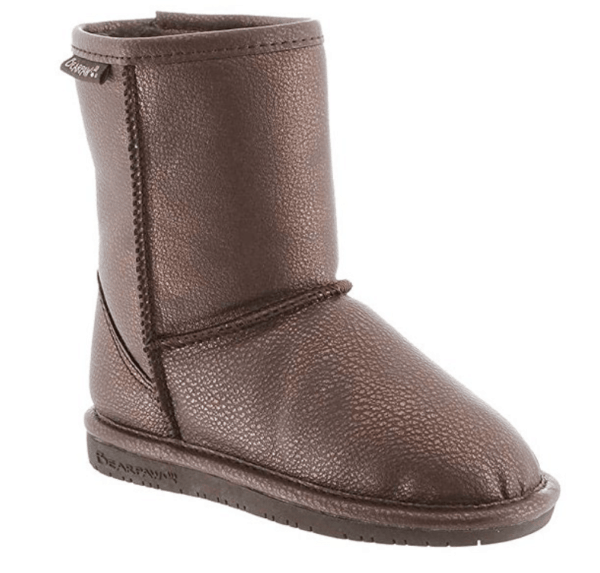 Bearpaw boots – Grace and I both have Bearpaw boots for the winter, and we both LOVE them. She has natural tan, and I have black and dark red. They're our go-to shoes now, for every occasion from church to our afternoon walks. They are warm but not sweaty being made of natural wool inside, and they are very durable. The pair she had last year still look brand new despite being worn almost every day of the winter.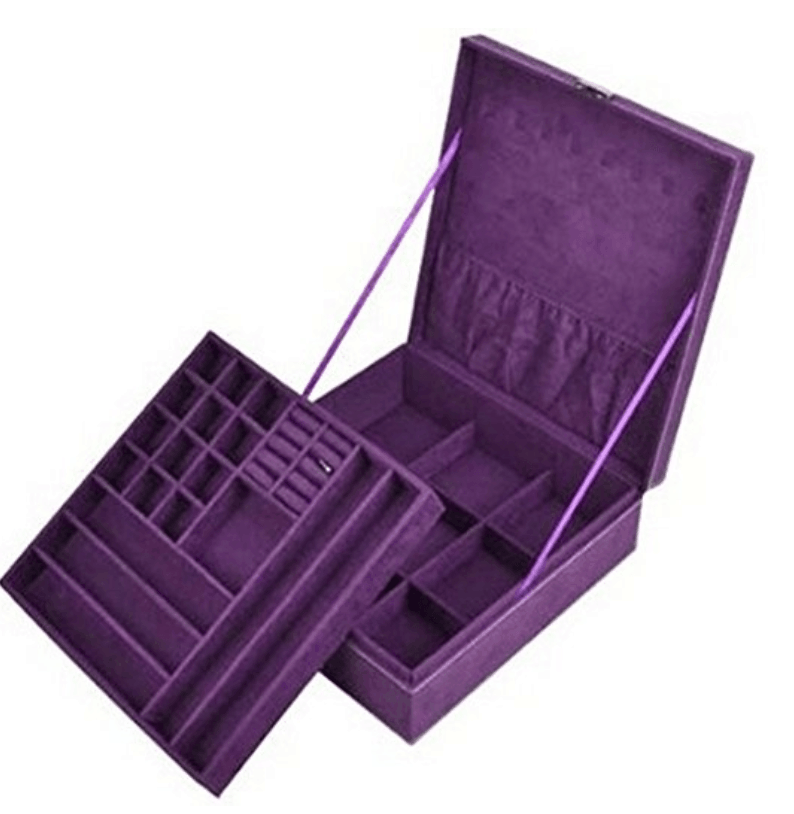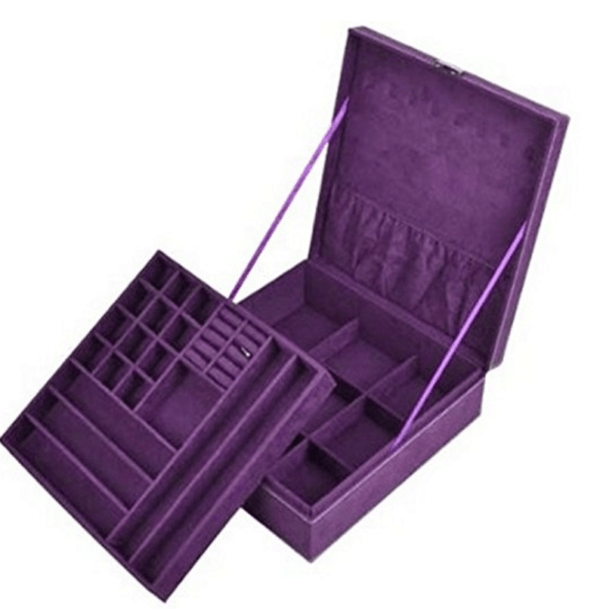 A real jewelry box – Our girls are starting to collect more jewelry, and they need a place to store it and keep it organized. I think this box is pretty and functional and would be a great starter piece that would hold lots of items for years to come.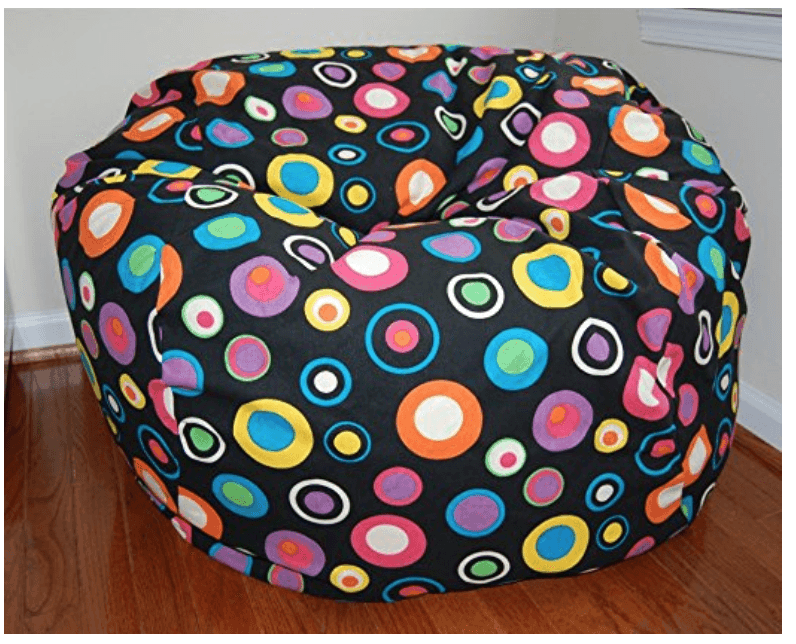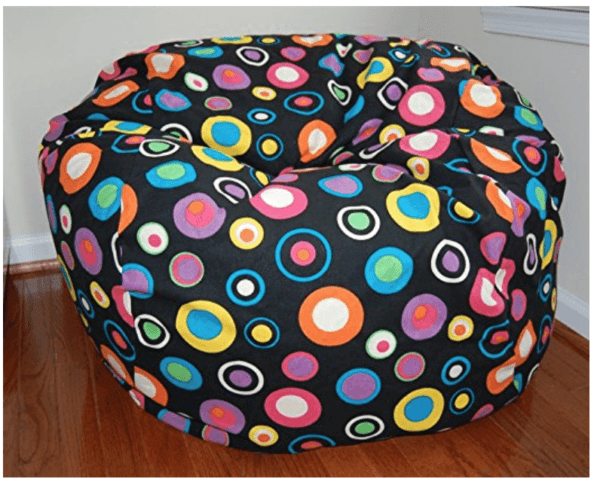 A nice bean bag chair – These chairs are pricey, but they are amazing. My kids have had them for about a year, they sit on them every day, and they are not the least bit flattened. Sometimes, Grace lines them up side by side and sleeps on them. (Allie is still little enough to curl up on just one to sleep.) When we were bean bag chair shopping, we decided to go with this brand based on the recommendation of a friend, and we bought them assuming the girls would be able to use them for many years and eventually take them off to college some day. That's still the plan.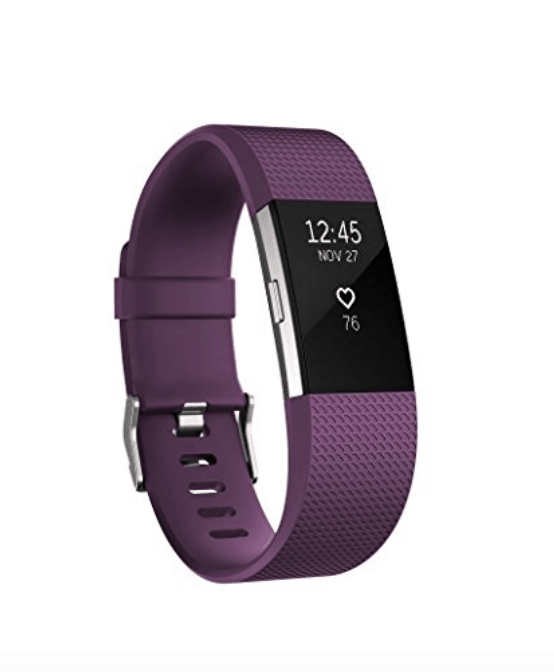 Fitbit – Both of my girls have Fitbits. They love to see how their steps stack up to mine (they always have more than me, which makes sense because they take smaller steps) and how they compare day after day. The girls' Fitbits were gifted to them, but if I were buying for them, I would get ones with heart rate monitoring as those are more accurate.
Movies – Tween girls love the new live action Beauty & the Beast for all the same reasons that my generation loved the original animated one. The music is great, and the story is the same one we have loved for thirty years. Wonder Woman would also be a great option even though it's PG-13, and you should also take a look at the live action Cinderella and Hidden Figures are awesome, too, if you don't already have those.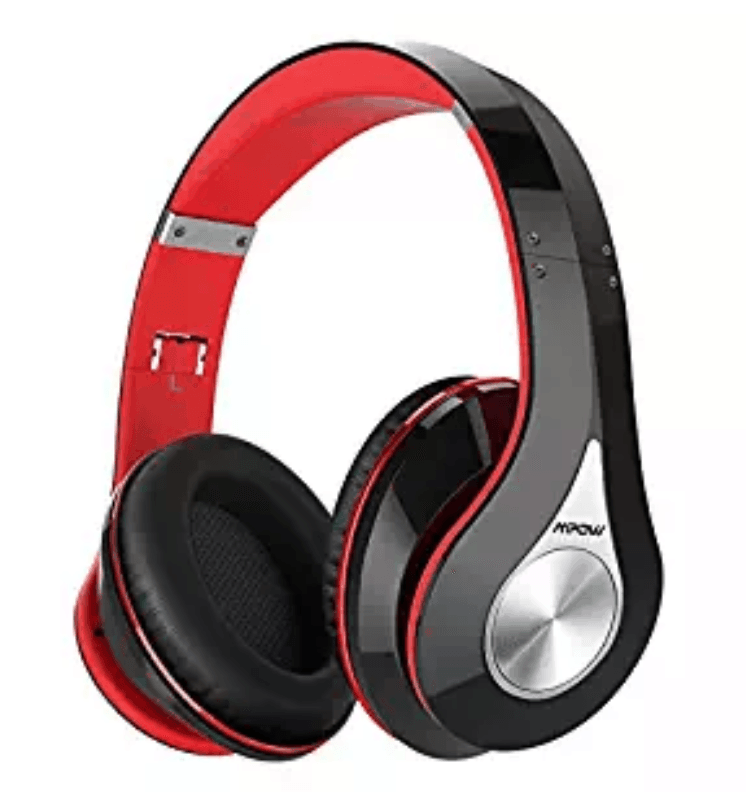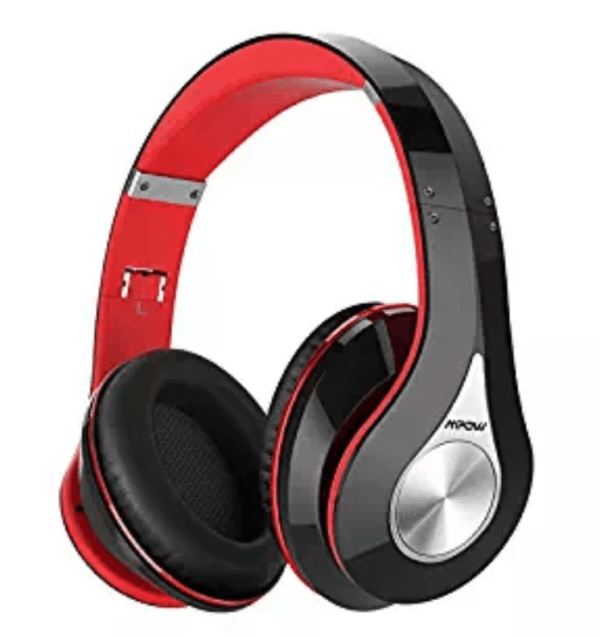 Bluetooth headphones – I have these and love them. I use them on my daily walk when the kids don't come along. They aren't specifically noise cancelling, but because they're big and cover your whole ear, they do a nice job of blocking out sound. The sound coming through the headphones is great, and I have listened to both podcasts (speaking) and music. No complaints at all.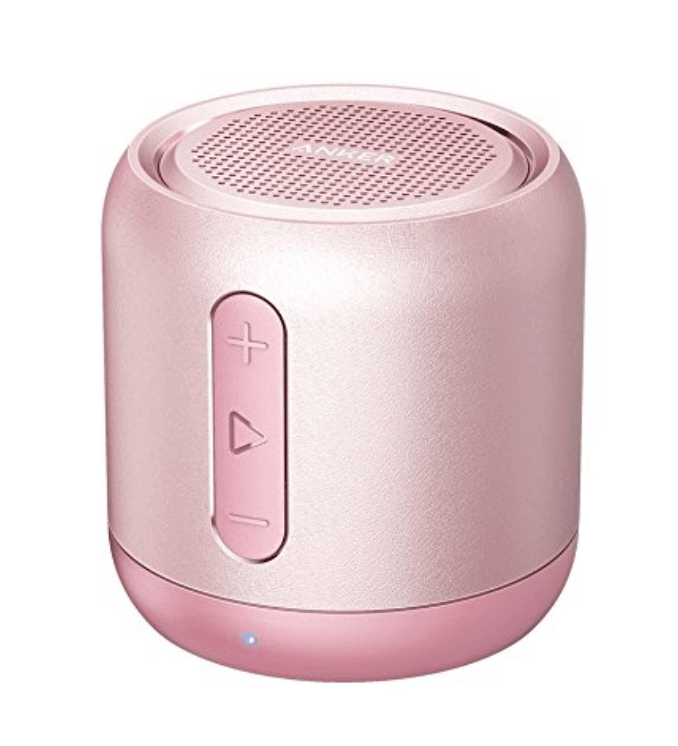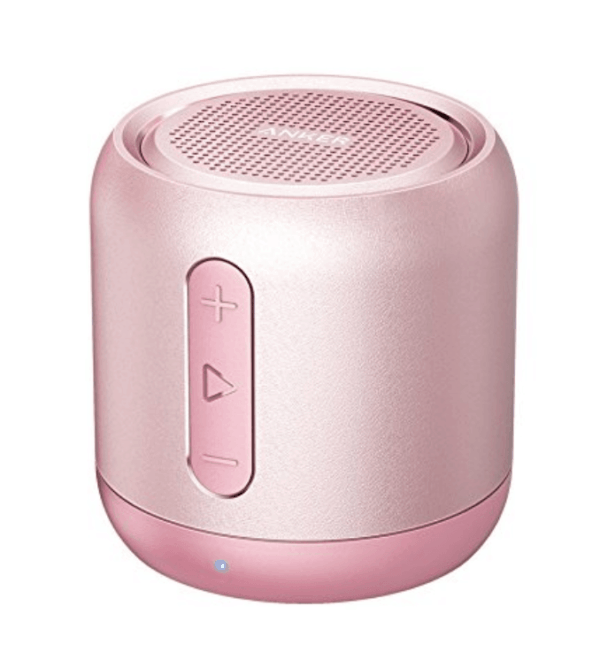 Bluetooth speaker – I have an Anker bluetooth speaker and love it, too. We use ours in the car to play audiobooks, Sparkle stories, and music from my phone, but tween girls would love to use it in their bedrooms or the backyard or anywhere! Anker speakers have awesome, crisp, clear, loud sound that you can hear anywhere. If you girl isn't a pink girl, this one comes in silver, gold, and black, too.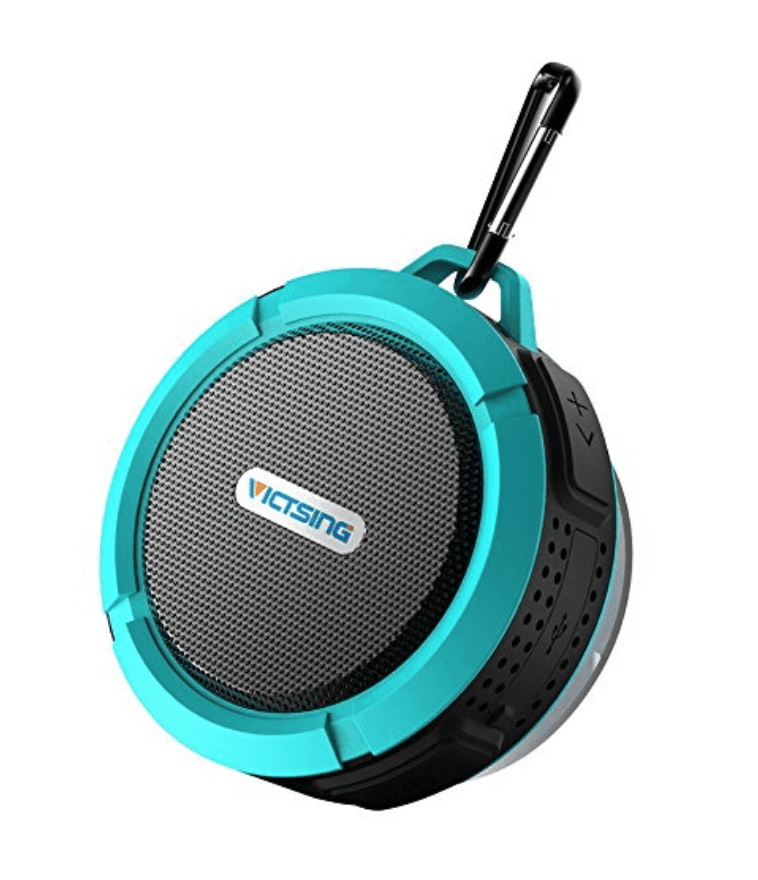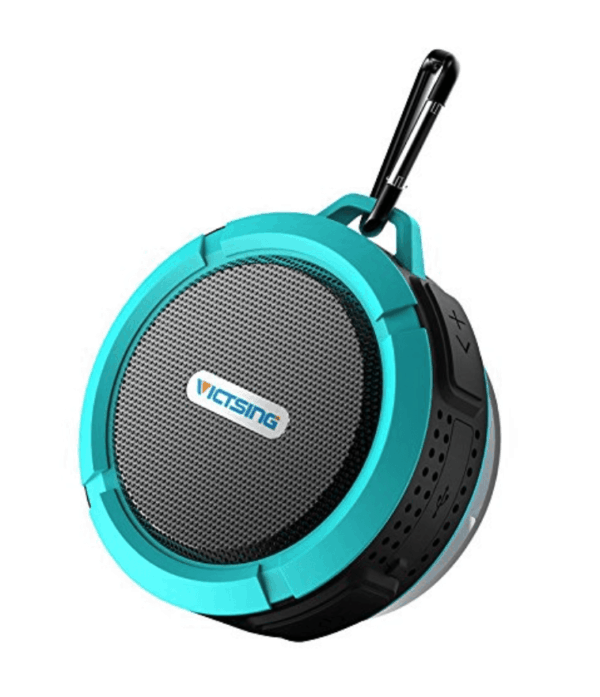 Shower speaker – Along the same lines, a shower speaker is sure to tickle any girl who spends a lot of time in the shower. This is basically a bluetooth speaker, but it is waterproof for bathtub hijinks. If your girl likes to take long bubble baths or long showers, definitely consider one of these.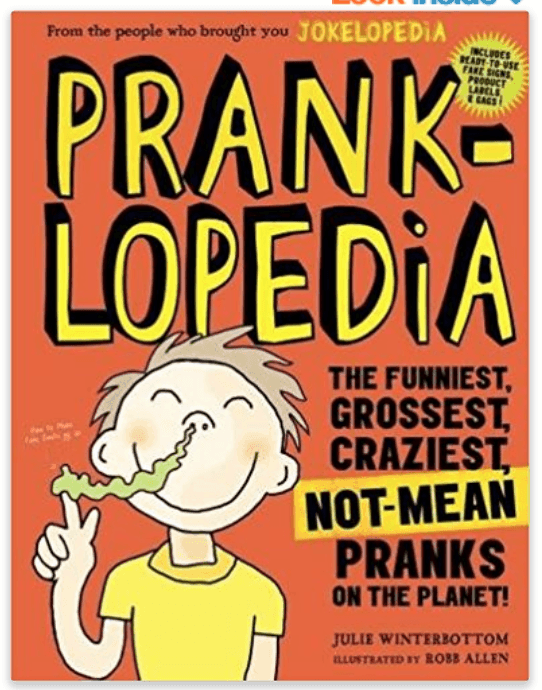 Prankopedia: The Funniest, Grossest, Craziest, Not-Mean Pranks on the Planet – Grace is obsessed with pranking everyone in our family, so I know she would love this book. Listening to her tweens craft class this evening made me realize that all tween girls are obsessed with pranks, so this is a safe bet for any girl. (Or probably any boy, too.)
Craft supplies and kits – Girls this age (um, girls of every age?) love crafts, and slime is an especially big hit right now. A gallon of Elmer's glue and some foam beads would be a huge hit, but if you're sick of baggies of slime all over your house, go for something like this string art kit which Grace thought was pretty neat. A bath bomb kit is really cool if you've never made them before (but refill supplies are much cheaper if you buy them at Walmart or the pharmacy), and a Crazy Aaron's Thinking Putty Mixed by Me set is awesome. Grace got one of those for Easter this year and loved it, and she asked her grandparents for the holographic set for Christmas this year. She's also asked for Decorate this Journal by Klutz, and I'm pretty excited about that as well.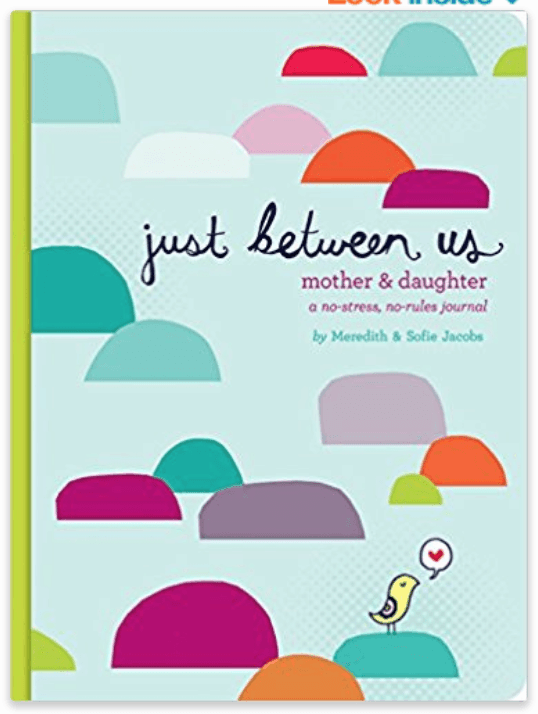 Just Between Us journal for Mothers and Daughters – I love this idea because girls at this age are starting to feel out their independence and often starting to distance themselves from their moms a little. This journal gives us mothers a no stress way to communicate with them without the pressure of a face to face conversation.
Books – Grace is a huge reader, and I imagine a lot of other tween girls are, too. Here are some of Grace's favorite books of recent:
An American Girl doll – Grace has been really into American Girl dolls for years, and her obsession does not appear to be letting up any time soon. They are very well made and our older girls will take good care of them for years to come.
Project MC2 kit – The Ultimate Lab Kit or Ultimate Spy Bag – Project MC2 is a Netflix original series that Grace loves. It's about a bunch of high school girls who are secret agent spies. They are very into science and math, and that makes them super cool to me. Grace asked for these for Christmas this year.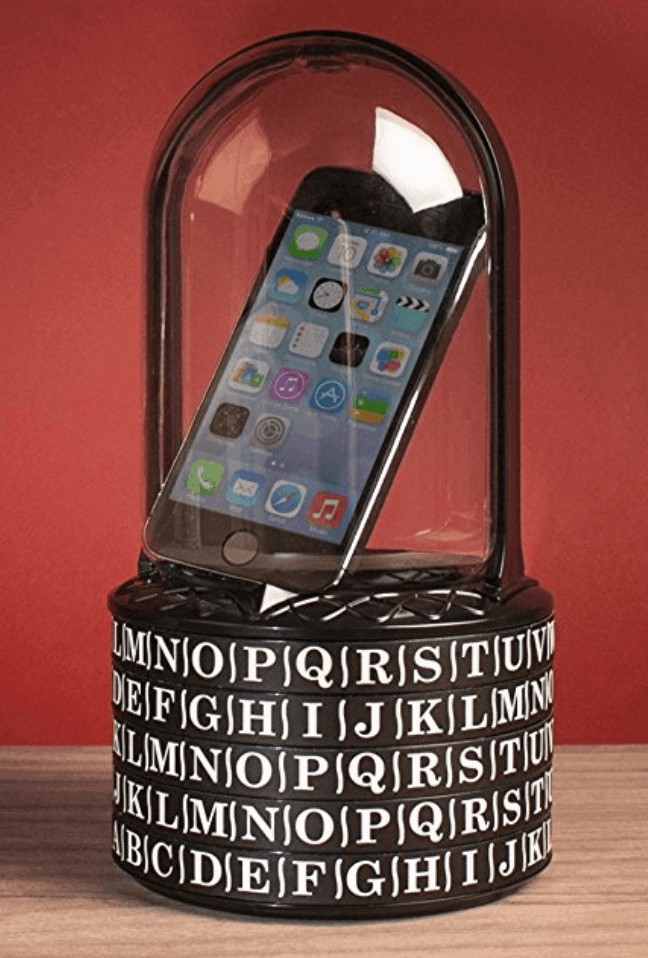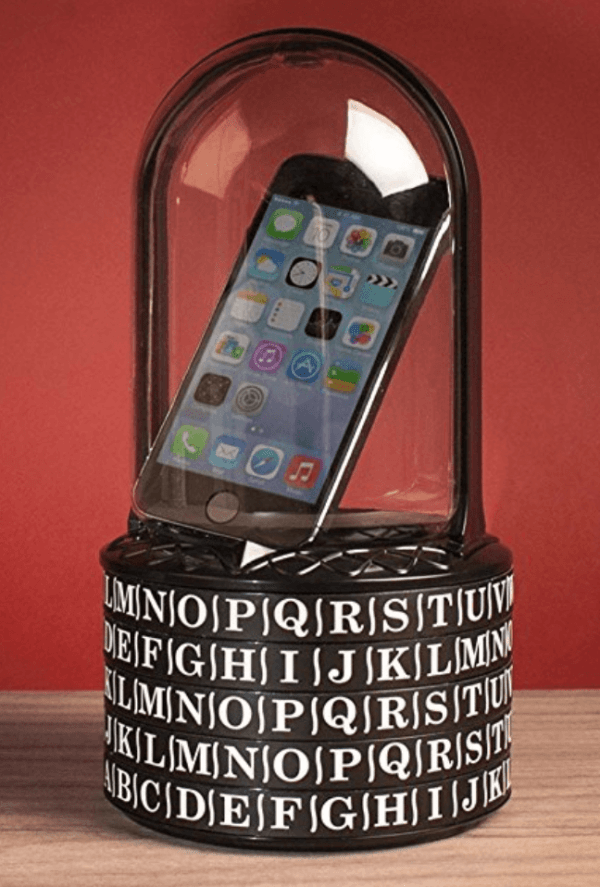 Brain Teaser Gift Holder – I think this is super cool. Here's the premise: the gift giver sets a 5-letter word as the password for the gift. You will have to come up with some clues to help the recipient figure out the password as it could literally be any 5-letter combination. The bank part is see through, so she will be able to see the amazing thing inside. On Amazon, they show an iPhone, candy, and money. I'm thinking about getting one of these for Grace this year and putting the Rubik's Cube she asked for inside it (if it fits).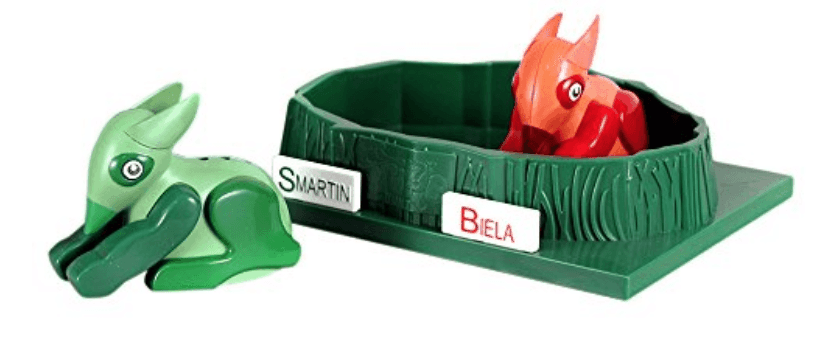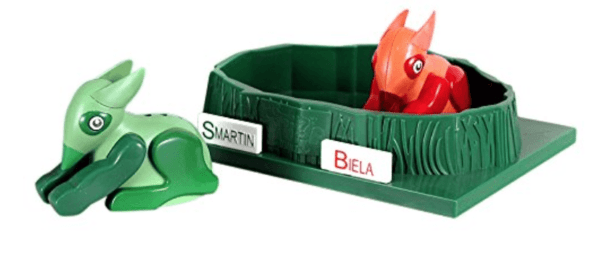 Snipe Hunt – Grace was excited about this little toy/game. It comes with two snipes, and the object of the game is to find them. So if two people are playing, they each hide one snipe in secret, and then the other person tries to find it. If the finding takes too long, the snipes' eyes start to blink, and if it takes even longer, they start to chirp. Grace loves to hide things for her sister to find, and she loves to find things that Allie has hidden, so this is perfect for her.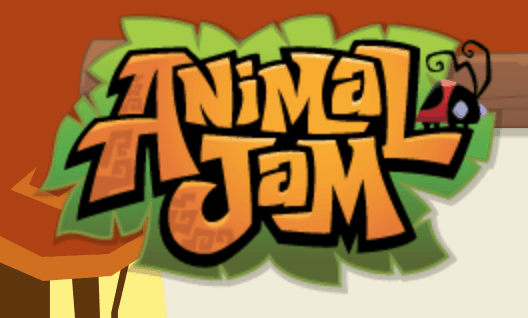 Animal Jam membership – Grace has asked for this the last three years, and I finally decided to get it for her. Animal Jam is a multi-player online game put out by National Geographic Kids. It has some learning (although not a ton), and there is a lot of social interaction. It's good for writing and typing skills as kids can chat on a limited basis, and there's a lot of problem solving and moving around. Grace and Allie both love it, and buying a membership opens a lot of things that are otherwise off limits to free users. Bonus is that this is a clutter-free gift!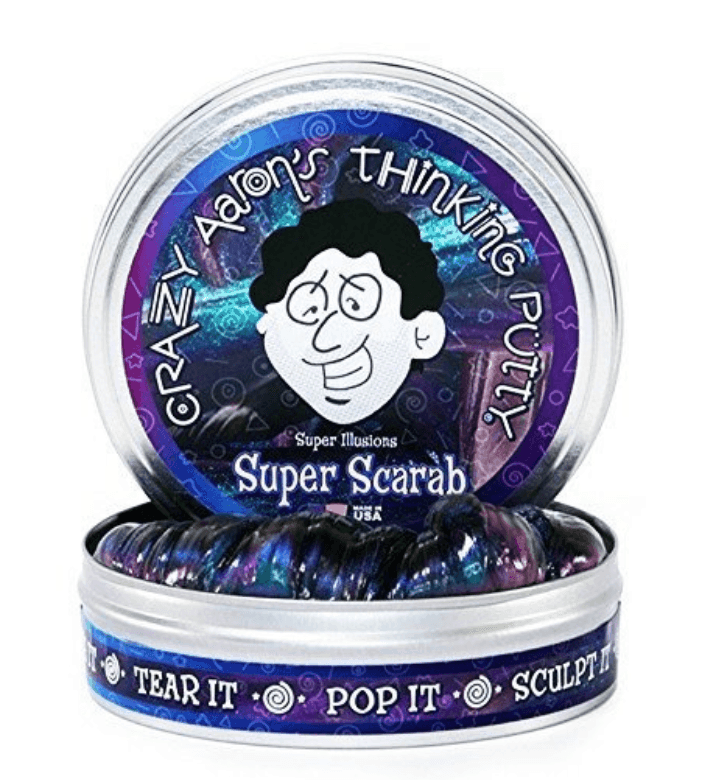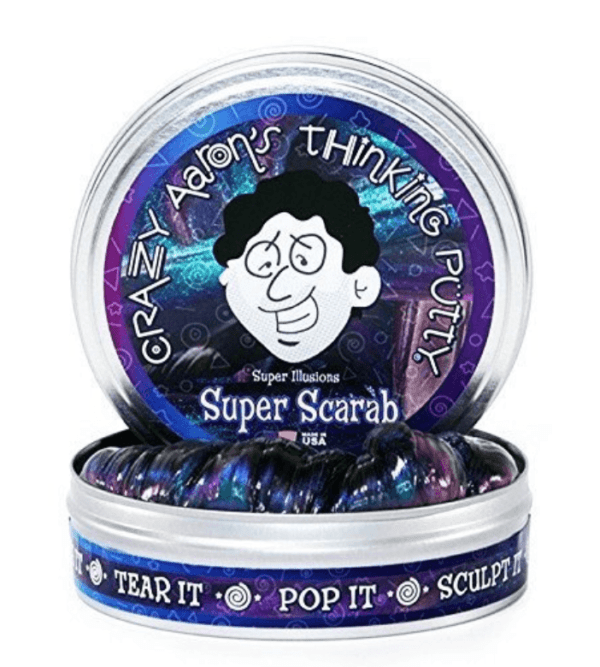 Crazy Aaron's Thinking Putty – Grace is obsessed with slime and putty. She makes it almost every day, and she has asked for Crazy Aaron's the last two years for almost every holiday. She already has a bunch, but she always wants more. This year, she's asking for Super Scarab, Star Dust, and Jingle. Go for the 3.2 oz 4-inch container if you can. It makes a nice handful to play with. The smaller 2-inch tin is just a dab of putty.

This bracelet is an aromatherapy bracelet made of "yoga beads" but I chose it for this list because it's beautiful. If your girl is into essential oils, she can drip some onto the natural stone beads, but if not, there's no need to worry about it. Just wear the pretty jewelry and smile.

Any geeky girl will love this super cool solar system bracelet. The beads represent the eight planets, including the rings of Saturn and the blue, blue waters of the Earth, as well as a couple of stars and sparkly black beads. It's gorgeous.
So that's it. My tween is getting a lot of things that are on this list, as well as a few things I thought might be specific just to her. Comment below and let me know what you're buying for your tween girl this Christmas!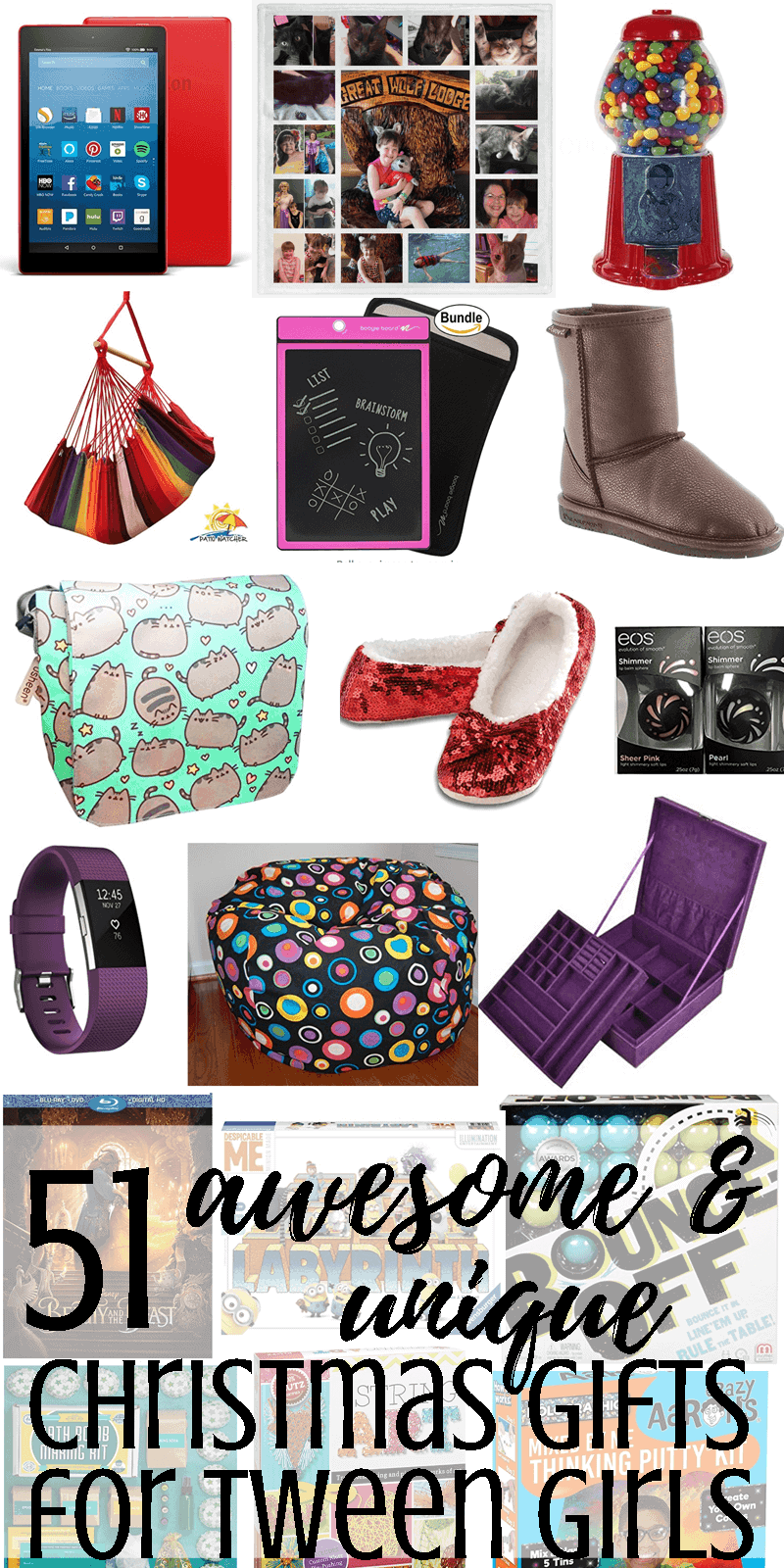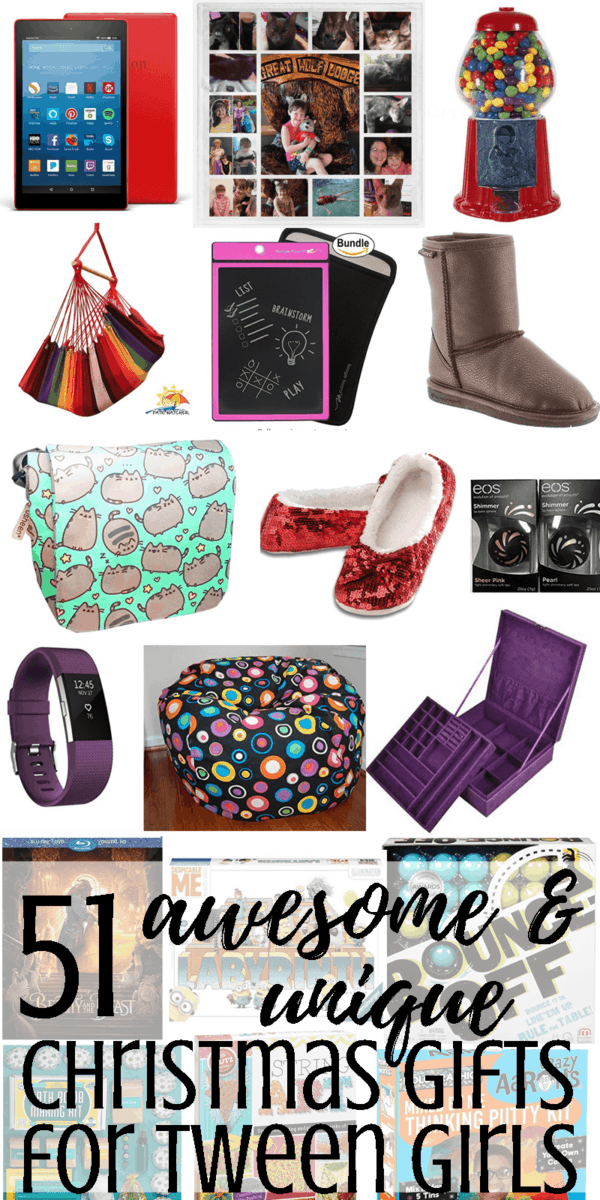 © 2017 – 2019, Tara Ziegmont. All rights reserved.
Related