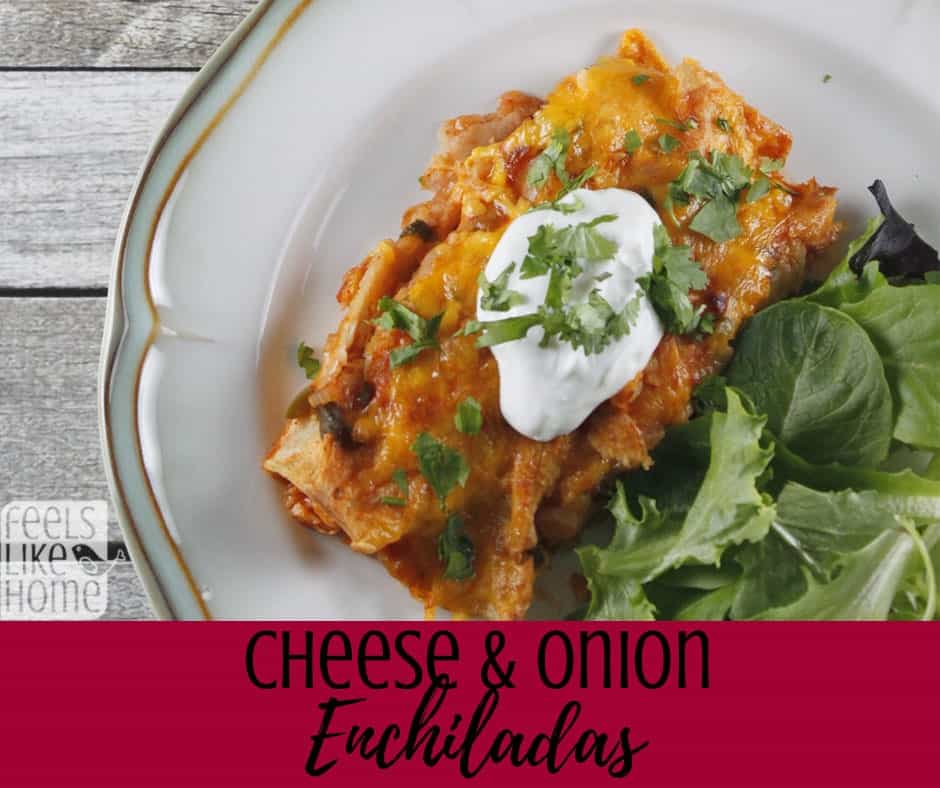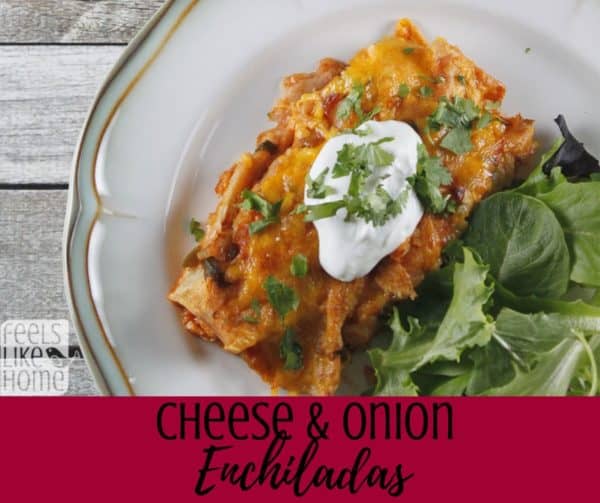 I mentioned yesterday that I made Tiffany's bean and cheese enchiladas the very day I saw her recipe. They were so good, I can't even tell you. But. You know I can't make any recipe just the way it's written. I made some adjustments, and I think they made the enchiladas.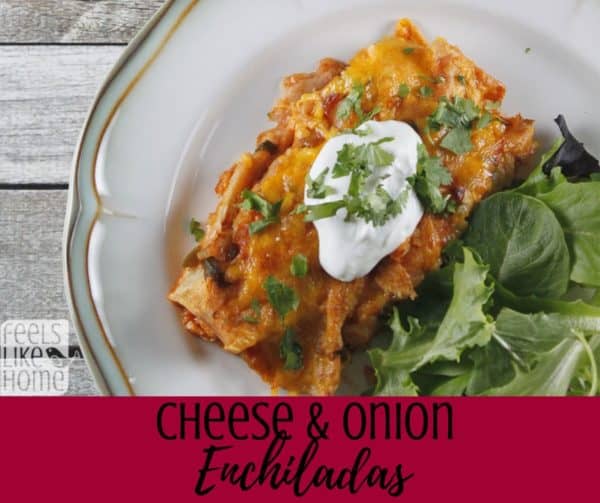 | | |
| --- | --- |
| | |
Melt 2 tablespoons butter in a large skillet over medium-low heat. Saute onions in butter until very soft and starting to brown, 15 to 20 minutes.

Melt 1 tablespoon butter in a second large skillet. Mash beans and add to skillet. (I use stainless steel pans, and I mashed the beans right in my skillet.) Add in half of the tomato sauce and the taco seasoning. Cook until heated through.

Mix the enchilada sauce with the remaining tomato sauce and spread about 1/2 cup in the bottom of a 9x13 pan.

Spread a large spoonful of the bean mixture on a tortilla. Top with onions and then sprinkle generously with shredded cheese. Roll up and place, seam side down, in the 9x13 pan. Repeat with the remaining tortillas.

Spread the remaining sauce over the enchiladas and top with additional cheese.

Bake at 350 for 30 minutes.
Oh. my. goodness. These enchiladas were so very good, and they were very filling. I can't imagine that anyone would be able to eat more than two of them.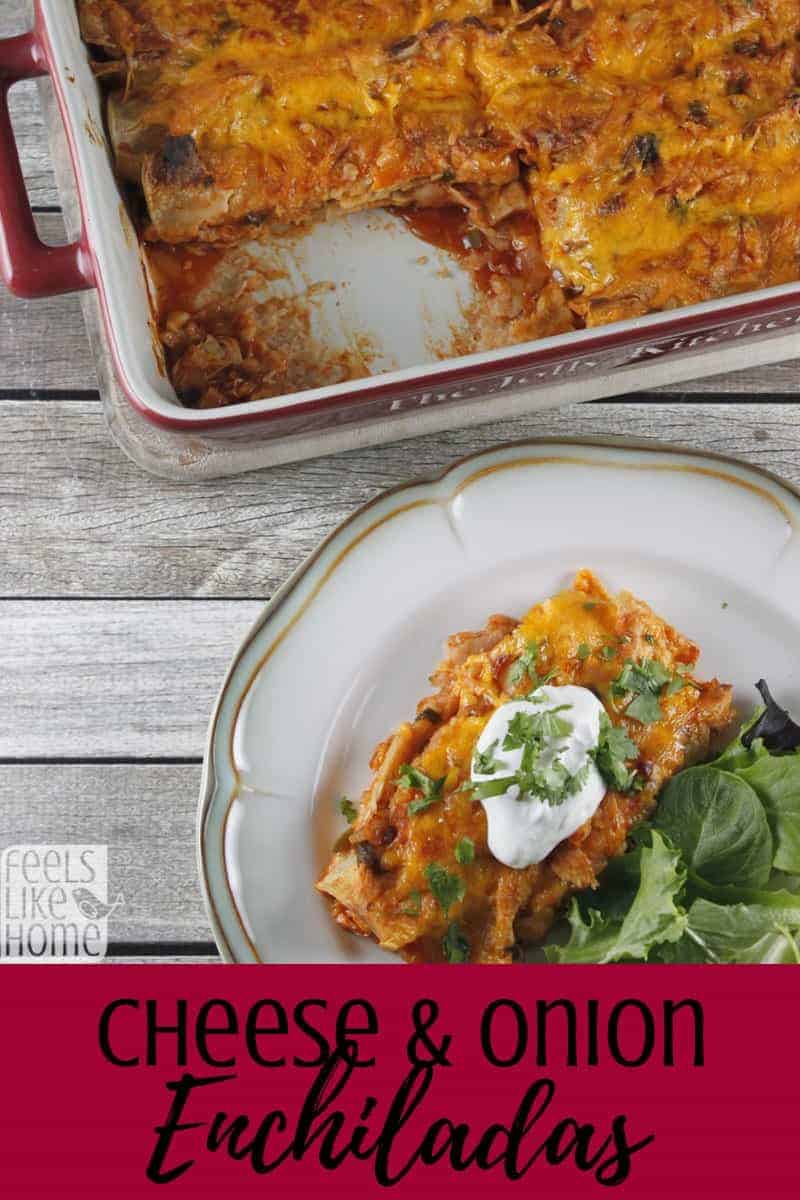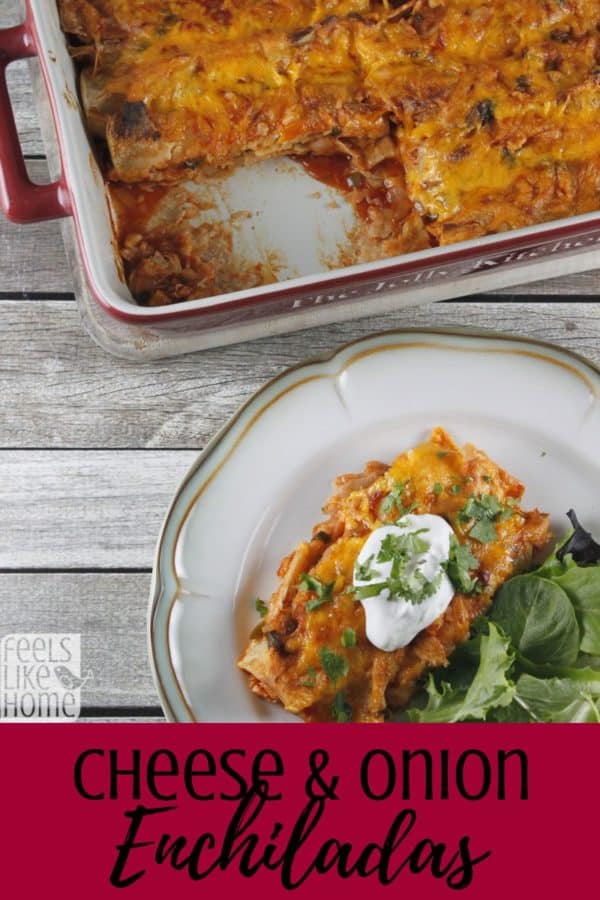 © 2010 – 2017, Tara Ziegmont. All rights reserved.