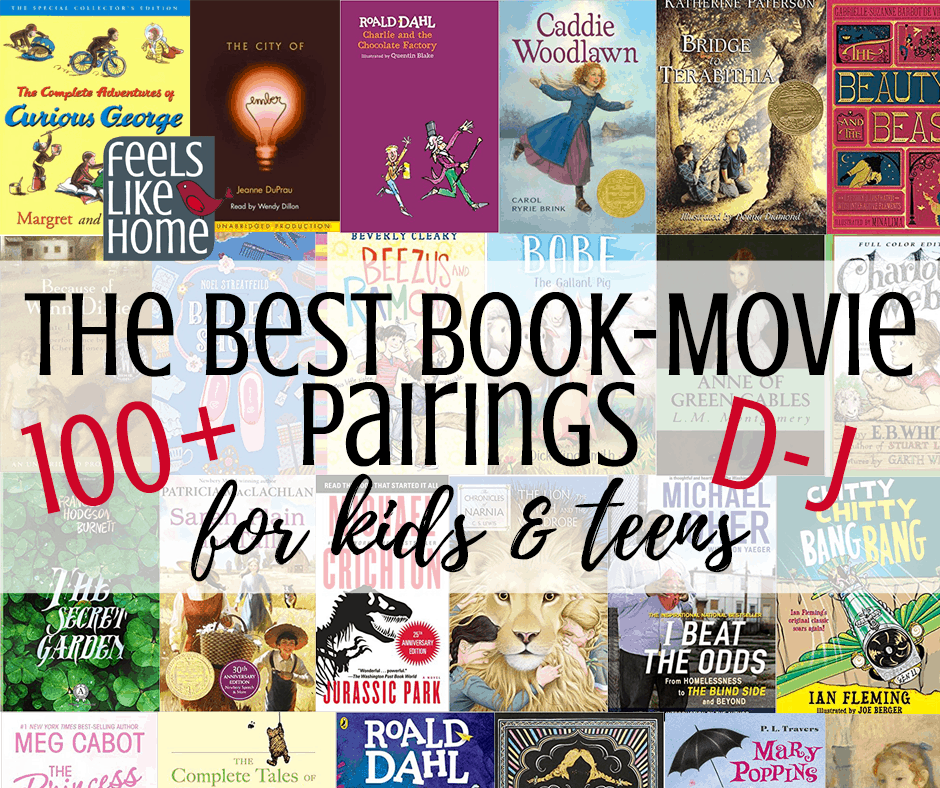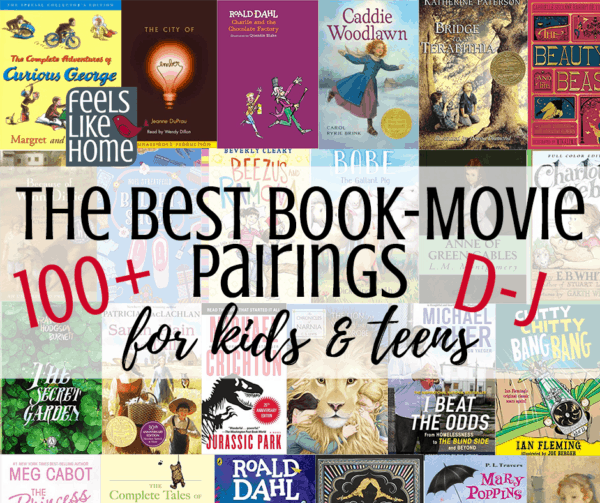 Pin
I was going to make this enormous list of 117 book-movie pairings into a single post, but when I crested 6,000 words, I realized that no one would ever read that much of it and decided to break it into more manageable chunks. This is part 2. Click here for part 1, which is all of the movies starting with the letter A through C.
The Best Book to Movie Pairings for Kids & Families - Part 2 (D-J)
I hope you'll give some of these book and movie pairings a try.
I started to type that Harry Potter is my current favorite from this section of the list, but I'm not so sure that's true. There are so many wonderful stories here that I couldn't choose just one favorite.
Tell me, what is your favorite book and movie pairing?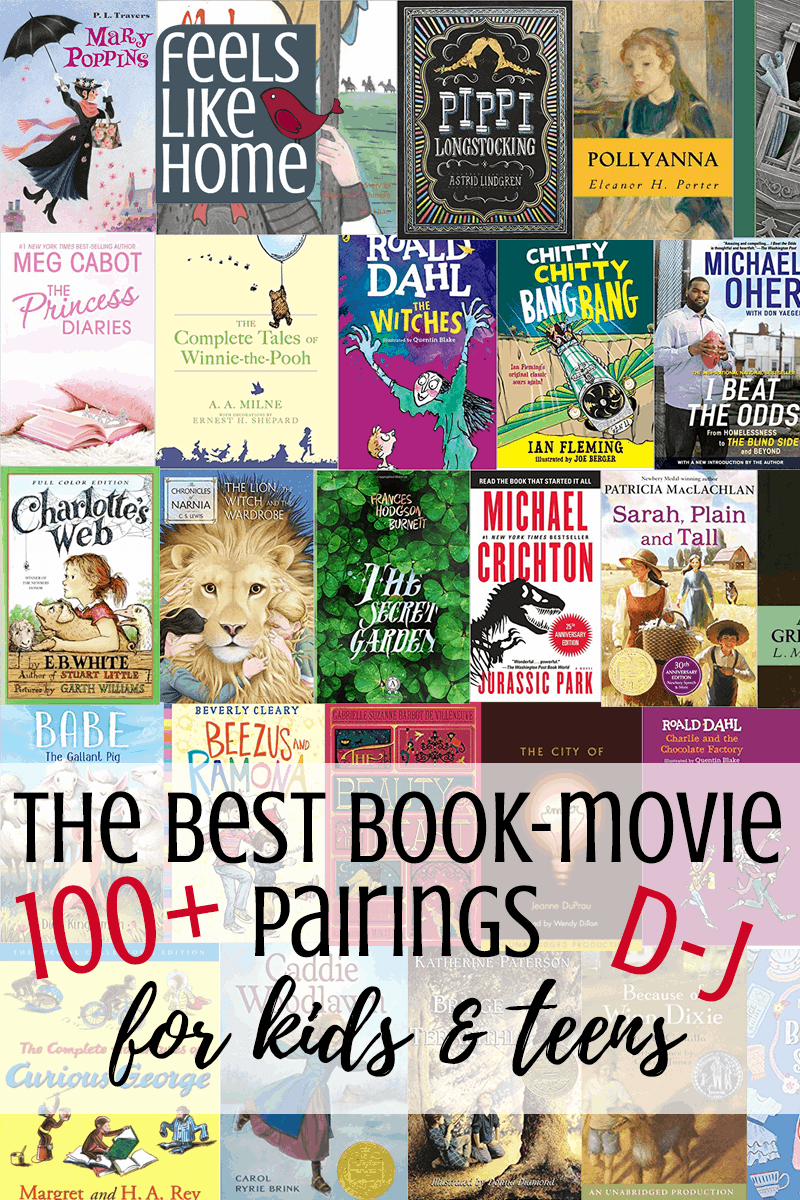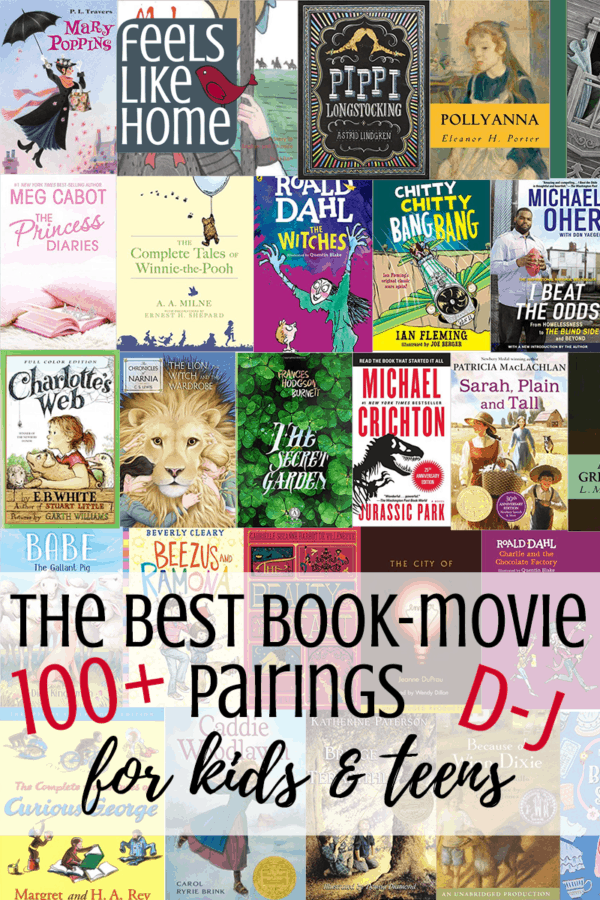 Pin