In celebration of the awesome Simplify Family Life sale, all of this week's posts will focus on simplifying family life.

For three and a half months, I have been worrying about our taxes.
I made four times more money last year than ever before in my business, and I was sure I'd owe a pile of it back to the IRS. I had saved some, but not enough.
I wouldn't say I gave myself heartburn or anything, but I carried the weight of the impending tax bill that I knew I couldn't pay each and every day. It was never far from my mind. For three and a half months.
Finally, this past Saturday, I knew I had to bite the bullet and file my taxes and be done with it.
I did just that.
I owed a few hundred dollars to the state and a few hundred dollars to our local tax agency, but it was less than half of what I had saved.
And we got a four digit refund from our federal taxes.
A refund.
The thing I spent three and a half months worrying about, the thing that plagued me and brought down my spirits over and over, all winter long never happened.
As I was calculating business expenses and cross-checking receipts, a bookmark fell out of my tax records.
This bookmark: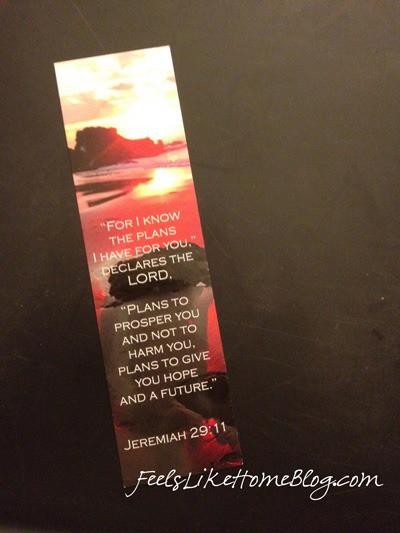 Pin
"For I know the plans I have for you," declares the Lord. "Plans to prosper you and not to harm you, plans to give you hope and a future." - Jeremiah 29:11
Imagine my surprise when I read those words after learning I would receive a tax refund.
He knew there was no cause for worry, but my folly convinced me otherwise.
So.
Are worries keeping you up at night?
Are fears complicating your life?
Give them over to God. He has plans for you.