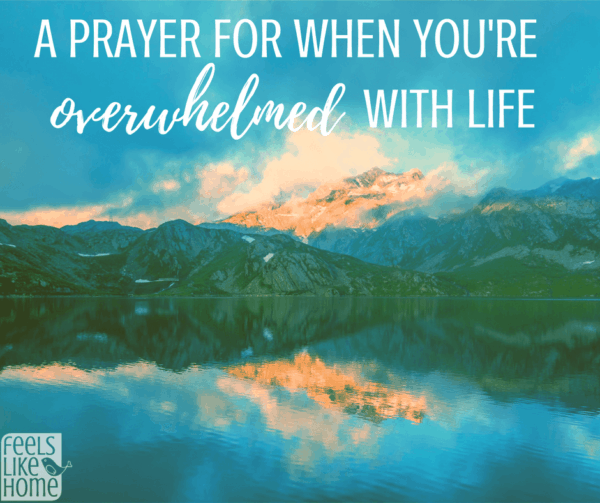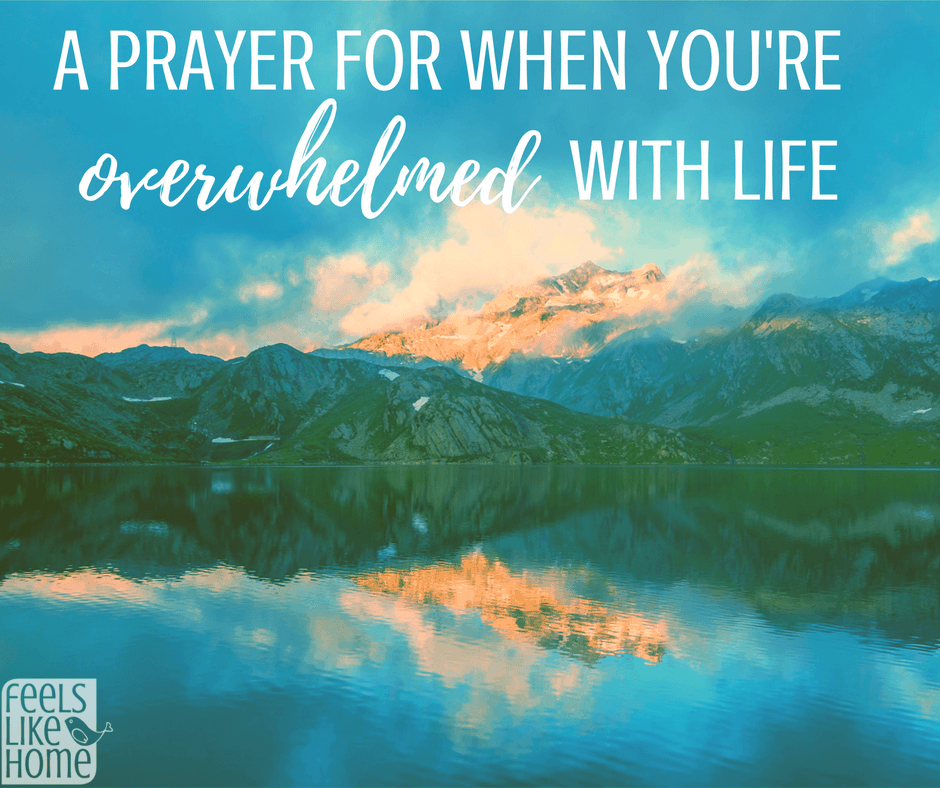 In my reader survey a couple weeks ago, one thing that came up over and over is that we, collectively, are overwhelmed. We have too much to do and not enough time in which to do it. We are drowning in commitments and tasks, and it feels like we'll never catch up.
I so feel your pain, friend. I have 47 items on my to do list (no kidding), and I am worried that I'll drop something important because I know I cannot realistically get it all done on time or maybe not at all.
It's at times like these when I go to the Lord in prayer. He is the One who can handle all this. He is the One who can help me weather the storm and prioritize the tasks and make whatever's essential happen. He is the One who offers me grace when I have to let things go. He has broad shoulders and a strong back, and He will willingly take my burdens upon Himself.
If we could sit across the table from one another and enjoy a cup of tea, I would hold your hands and say these words as we bowed our heads:
Dear Heavenly Father,
I have been feeling so overwhelmed and anxious lately; I don't know what to do with myself. I have so much to do and not enough time or energy or resources to get it done. I feel so small and incompetent.
Remind me, Lord, that with you, all things are possible. Remind me that I can do all things through Christ who gives me strength. Remind me that your power is made perfect in my weakness.
Today, I come before you in humility and weakness. I lay all my worries and problems at Your feet, handing them all over. Take this yoke from my shoulders so that I may feel free and easy.
You are the God of peace, not the God of worry or overwhelm or confusion. Give me Your peace and comfort this day so that my mind is clear and focused on You.
I know that worrying won't solve anything in my life, so help me to change my focus to You and Your peace. Pluck out every spirit of fear, worry, and anxiety that has taken root in my heart. Keep me in Your perfect peace, with my mind focused solely on You.
The next time I find myself getting stressed out over things of this world, I ask for the Holy Spirit to take control and refocus me on You and Your peace. I know You have a great plan for my life, and all things in it will turn out okay in the end, so I ask the Spirit to cover me with peace that passes all understanding and guards my heart in Christ Jesus.
In Jesus' precious name I pray,
Amen
For more posts like this, check out the prayer index.