How to make the best chicken bacon ranch quesadillas - Topped with sour cream, these cheesy chicken sandwiches are full of melted goodness. Perfect simple and easy weeknight dinner!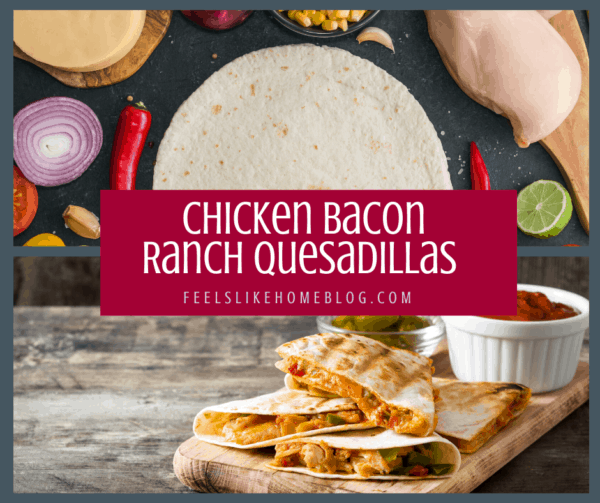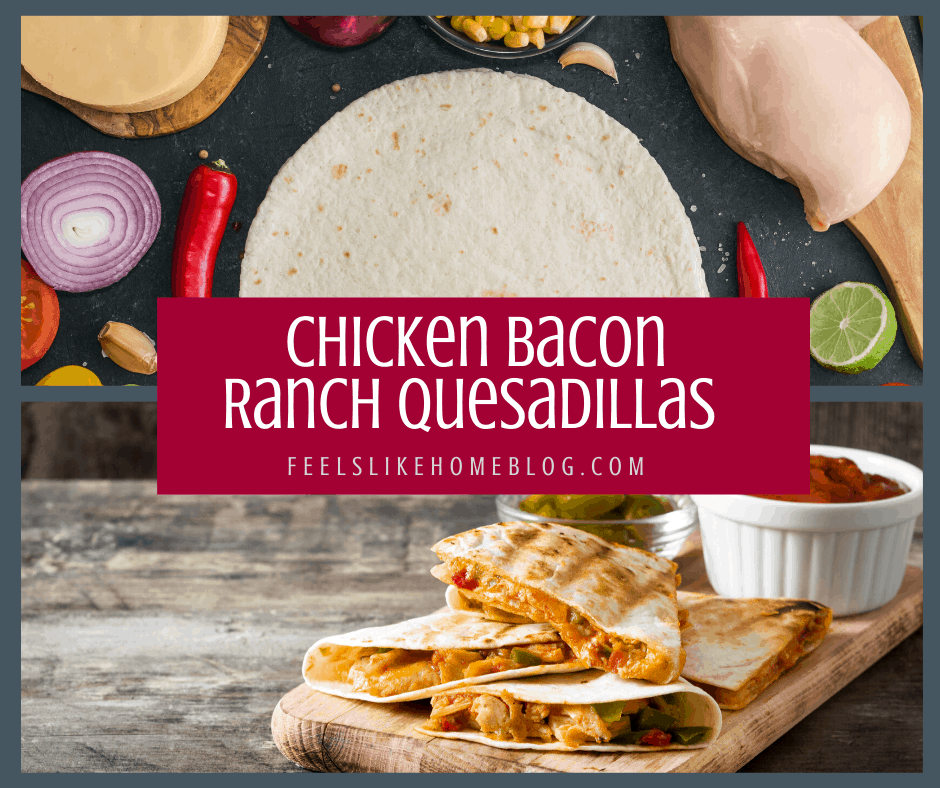 I loooooove quesadillas, and we have a fancy little quesadilla maker at home. We go through phases with it, from times when we've used it once or twice a week to times when it sits untouched for weeks on end.
Quesadillas are a great weeknight dinner because they include protein, dairy, and a little bit of carbs, and you can even throw in some veggies. Plus, you can make one in about five minutes with virtually no prep. I suppose if you had a family of 10 people, it would become a pretty lengthy process, but for our family of four, quesadillas are a super quick supper.
If you don't have a quesadilla maker, you could also make these on an indoor grill or even in a large skillet or griddle.
How to make chicken bacon ranch quesadillas
Prepare the "sour cream" by mixing Greek yogurt, one green onion, and 1 tablespoon of ranch dip mix. Set aside.
Prepare the salsa by mixing salsa, peach preserves, and 1 tablespoon of cilantro.
In a medium bowl, mix chicken, cheese, bacon, remaining green onions, remaining cilantro, and remaining ranch dip mix.
Heat the quesadilla maker and spritz it with nonstick spray.
Separate dough into 8 biscuits. Use a rolling pin to roll each out to a 5-inch circle. Place ¼ cup of the chicken mixture on one side of each biscuit. Fold the biscuit over and press edges to seal.
Place biscuits, 2 at a time, on the quesadilla maker or griddle. Cook 2-3 minutes or until golden brown. Cut each cooked biscuit into 3 equal wedges.
Serve with the "sour cream" and salsa mixtures.
Recipe