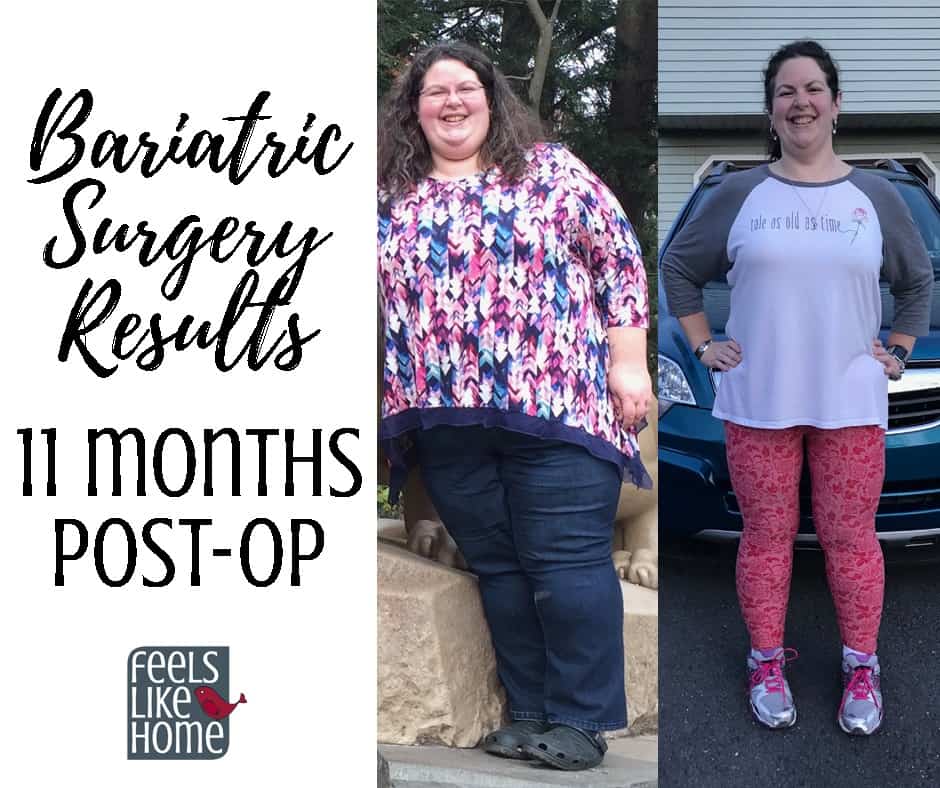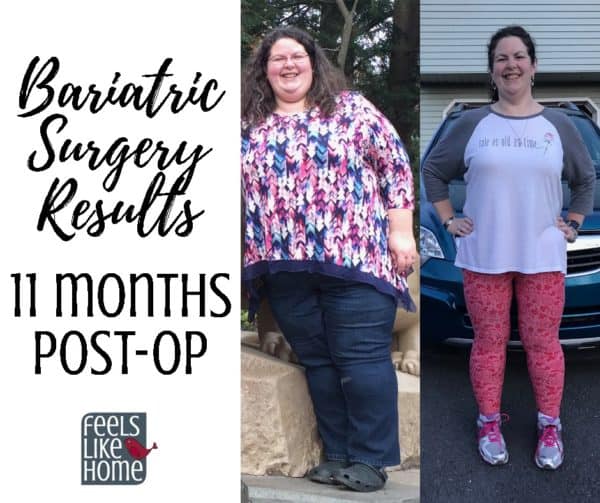 My bariatric gastric sleeve surgery was April 6, so it has been 11 months since my surgery. I have lost 188 pounds so far and now, for the first time ever, weigh less than my husband. My goal initially was to lose 220 pounds, but now that I am approaching that, I'm wondering if I'll be happy there or want to keep losing.
As I type this, I just ate a piece of Allie's most recent baking project (a red velvet cake with rainbow chip frosting), and I feel sick. Really, really nauseous.
Every time I eat something I shouldn't, I think about it ahead of time, consider whether I have the calories available and whether I can "afford" to eat it, and then I decide. I'm definitely a lot less legalistic about it than I was before the cruise, and I'm not sure whether that is a good thing or a bad thing. I wish I could go back to the place of "no carbs at all ever" but I guess that couldn't last forever anyway.
I occasionally will have a carb-laden treat, like the cake today, but I do not obsess about it and make sure it is the exception and not the rule. I eat the vast majority of my meals with high protein, low carb foods as I always have. No crackers, no pasta, no potatoes, almost no carbs at all.
I wish I could ban all sweets from my home; that would make my eating life so much simpler. But unfortunately, I live with three other people, two of whom learned a love of baking and sweets from me, and they make cookies and cakes and cupcakes and candies from time to time. I struggle with the willpower to pass up these treats, and having bariatric surgery does nothing to change those struggles.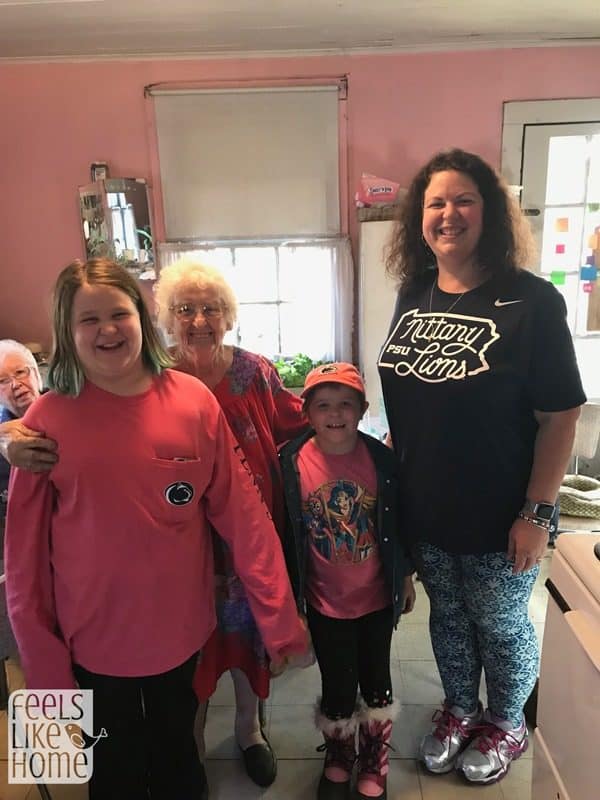 Pin
I mentioned earlier that I am really nauseous from the cake. I ate a normal dinner, 3.6 ounces of southwestern chicken with 3 ounces of carrots. I was satisfied and comfortable. Then Allie frosted her cake, and I told myself that I wasn't going to have any right away because I knew my stomach was full. BUT Allie cut me a piece, and I ate it. And then, less than halfway through the slice of cake, I felt completely nauseated and wishing I could throw up which I haven't done since my surgery.
I am back to carefully weighing out my food again, again eating between 6 and 7 ounces at a meal. That part of my new lifestyle is easy and habitual for me.
I eat a Dannon Light & Fit Greek yogurt for breakfast every day with ¾ of a scoop of ISOPURE unflavored protein powder mixed in. Every single day. I like that I know what to do, and I have a couple of different flavors of yogurt that I like (Caramel Apple, Cherry, and Toasted Coconut Vanilla are my favorites) to give me some variety. When I eat the vanilla, I sometimes throw in ½ cup of fresh red raspberries, and that makes it really, really yummy.
Once in a while, I'll have ½ cup of ricotta cheese with Inspire Holy Cannoli protein powder mixed in (amazing) but ricotta has a lot of calories, and when I eat that, I have to be very careful about what I eat for the rest of the day. I've heard that some grocery stores carry light ricotta, as opposed to part skim ricotta which is what I've been buying, so I am going to look for that. Holy Cannoli powder is terrible mixed with almond milk, but it tastes like dessert when mixed with ricotta. Even Allie loves it and asks for it for breakfast nearly every morning.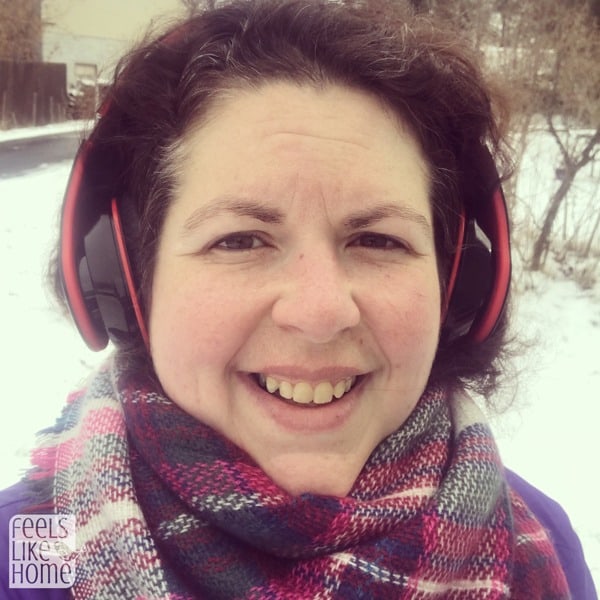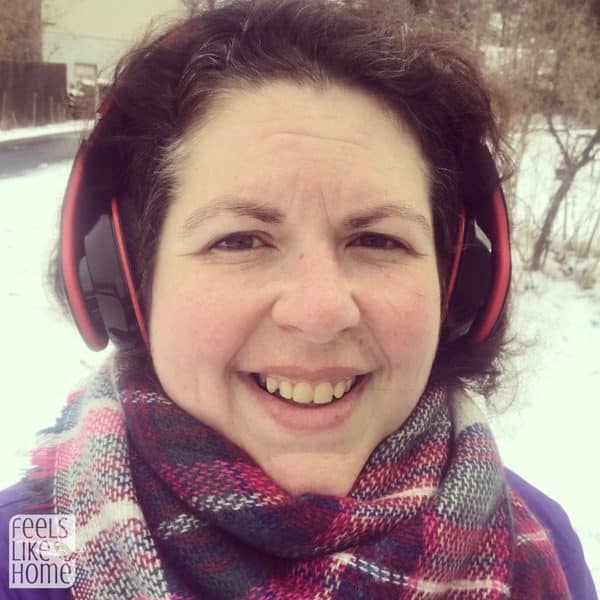 Pin
For lunch, I eat supper leftovers almost all the time. If there is nothing else to eat, I will have two pickled eggs with some Walmart broccoli salad and maybe a low-calorie cheese stick.
For supper, I am blessed that Joe cooks very bariatric friendly meals like southwestern chicken, scallops, and shrimp. Once in a while, we will have ham, roast pork, 93% lean ground beef, or steak. I really like all those things, but they have a higher fat content than chicken and seafood and thus more calories. 4 ounces of the lean meats have less than 200 calories, closer to 150 for seafood. The fattier meats have closer to 300 calories for a similar amount. I only eat 1,000 calories a day, so 300 for the meat at one meal is a pretty big deal and I do it very rarely.
Joe has gotten pretty sick of lean meats though and has started to complain, so I'm not sure how our future meal planning might look.
Whatever vegetable we eat has to be very low-calorie as well. Joe either roasts or steams them in the microwave. When he roasts veggies, he usually tosses them in about ½ tablespoon of olive oil which adds some calories but not too many when spread out over the whole amount. Roasting veggies makes them taste wonderful, but if you don't put on a little oil, they get dry and not so good.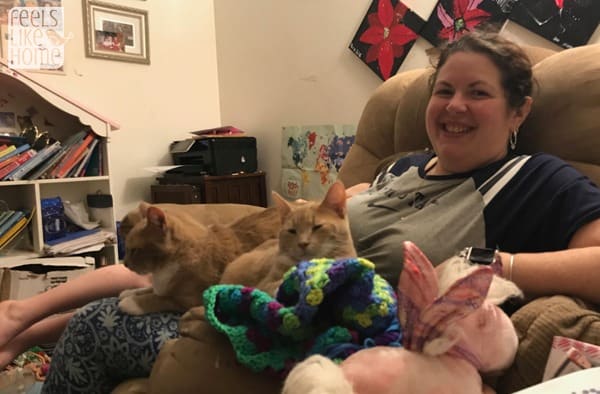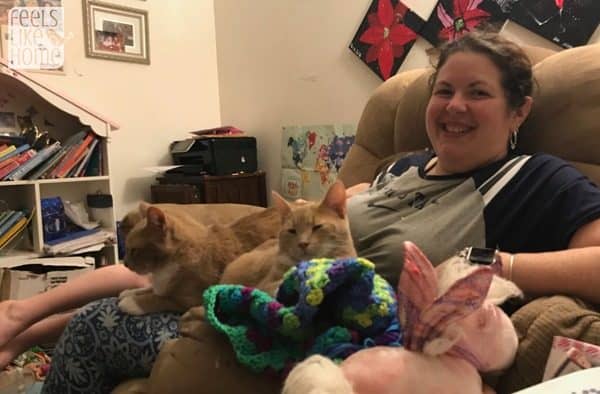 Pin
I can't believe I'm about to say this, but I am sort of over scallops which used to be my favorite food. We found a good price on them and have been buying them every week and Joe makes them all the time, sautéed in about a tablespoon of butter.
I had a stomach virus a couple of weeks ago and had insane diarrhea. In two days, I lost 8 pounds which the doctor said was just water, but I am pleased to say that they have not come back despite my drinking large amounts of water. So that has been a pretty nice side effect of being sick.
I had been trying to consume 120+ grams of protein every day since my 6 month appointment with the surgeon's office because my protein levels were falling. I was just back in for my 9 month appointment, and she said that my protein levels are completely stable, albeit on the lowest possible side of normal.
Eating a ridiculous amount of protein every day did not cause my levels to rise, so it is pretty clear that all that protein is flushing right through my system, and she said that it would be fine for me to aim for 100 grams a day. Cutting out the extra 20 grams of protein every day has lowered my calorie total and allowed me to lose steadily again which made me very happy.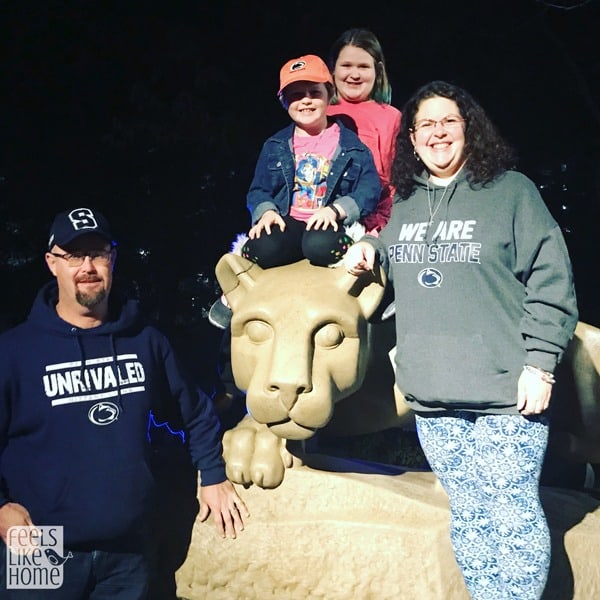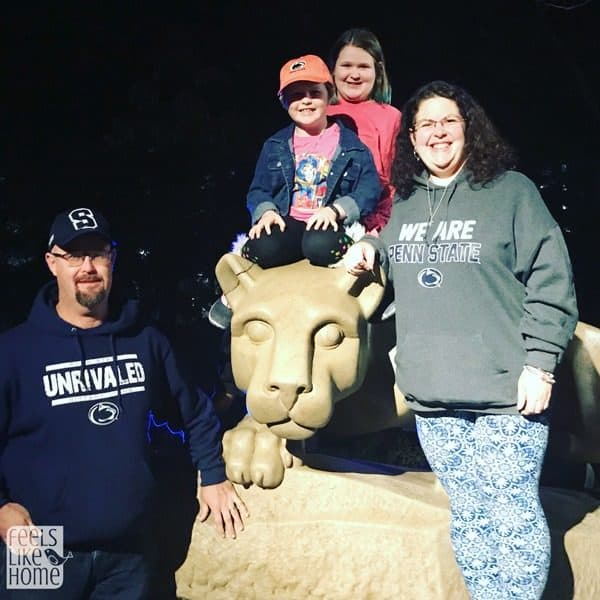 Pin
I've lost more inches for a total of 18" at my chest, 20" at my waist, and 17" at my hips. I just had a big jump down this last month. I only take measurements once a month.
I am walking by myself every day now, partly due to the cold temperatures and partly due to my own preference. I really enjoy being able to set my own pace (the kids and Joe walk a lot slower) and to listen to my podcasts (Outlander of course) on my bluetooth headphones.
I continue to walk 2.1 miles every day, even when it's cold or rainy. The only days I've taken off have been days when the wind chill was below -10ºF and Joe asked me not to go. I also took off the days when it was freezing rain outside as I didn't want to fall and hurt myself. I did walk the day after freezing rain, and I actually did fall but fortunately did not get hurt.
But on those off days, I use the elliptical machine in our basement for 40 minutes. I absolutely hate that elliptical machine and find it completely boring even when I'm watching Outlander on my phone, but I do it on the days when I can't walk because I want to get exercise and reach my goals on my Fitbit app.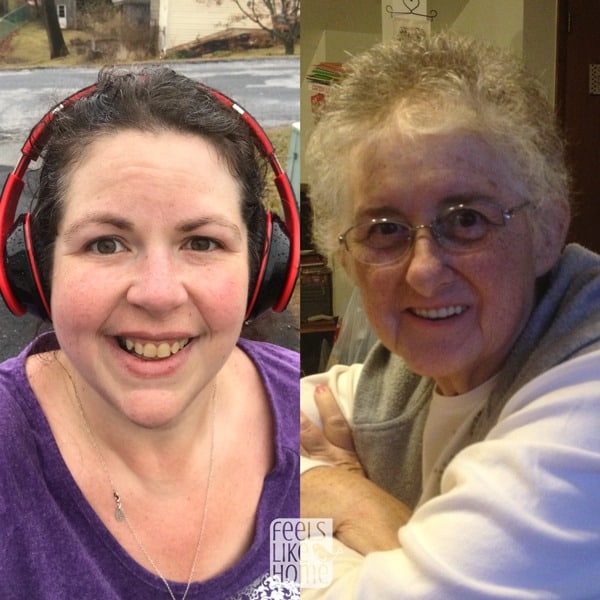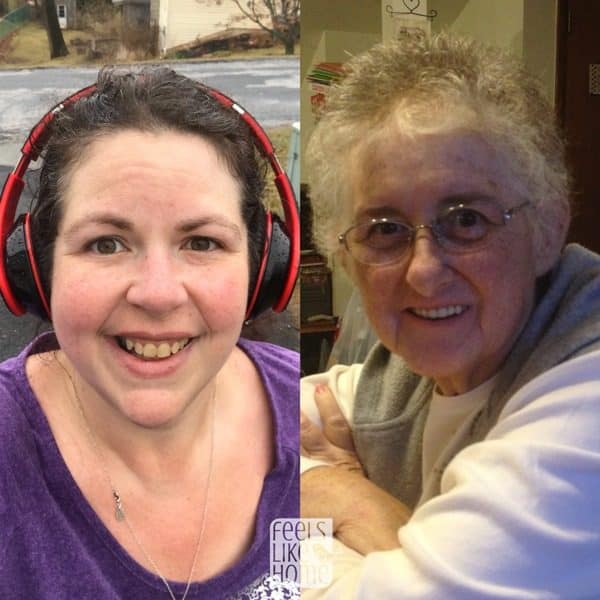 Pin
I got a little ambitious a couple weeks ago and thought I might work up to running my 2.1 miles. I did some research and decided to try running for the flat stretches of my normal route. I did run for about a minute twice during the walk, and I pretty much hated it. Too much jiggling, too much huffing and puffing, too much jolting on the pavement. I think running is not for me.
My old scale was sort of a pain in the butt and never registered the same weight twice, so I went ahead and invested in the RENPHO Bluetooth Body Fat Scale that was recommended by another bariatric patient in my bariatric support group on Facebook. I love this new scale because it communicates automatically with my phone, with the FitBit and MyFitnessPal apps, so I don't have to type anything in. All I do is step on the scale, open the RENPHO app, and it all happens automatically.
I have mentioned before about not feeling cold all the time, but that has changed. I have reached a point where I feel cold all the time and live in my slippers and a sweatshirt or sweater. My hands are coldest of all which is annoying because there's not much you can do to warm your hands besides to stick them in your armpits or sit on them.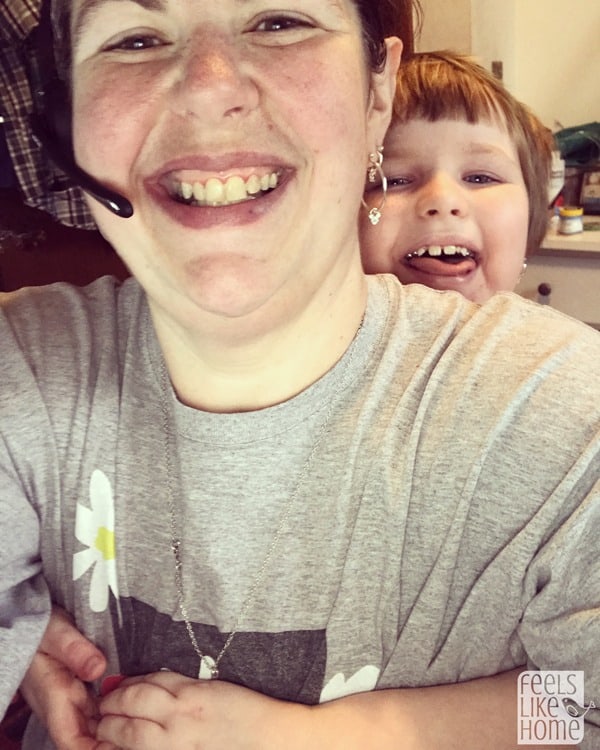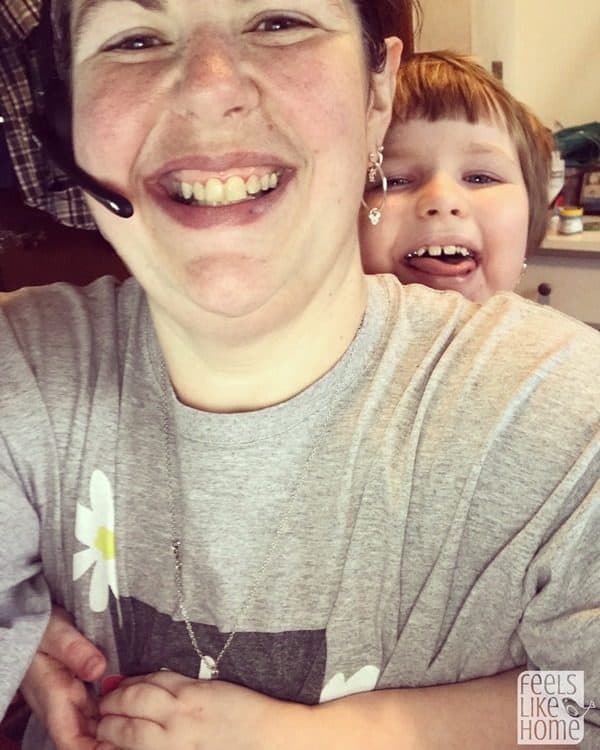 Pin
I have had a few non scale victories since the last time I posted:
We discovered that Allie can reach all the way around me and clasp her hands which is a huge first and made her so very happy. She squealed, "MOM! I CAN HUG YOU NOW!"
My collar bones stick out, and my shoulders are bony. In fact, Joe saw me in just my bra and said, "You are tiny!" which I think is a bit of an exaggeration but a nice sentiment nonetheless.
I have a clear jaw bone. I don't think this has ever been visible before in my whole life.
My whole face has changed, as you can see above. Before surgery, my eyes sort of squinted shut when I smiled. Now, they don't, and one eye opens a bit more than the other which is something my mom noticed about herself, too.
The clothes I bought on our cruise are almost too big for me.
I'm wearing something between a 14 and an 18 depending on the store. The 2X sweatshirts I bought in December are falling off me, but I haven't tried an XL sweatshirt yet. There's something about a "normal" XL that seems like it would be too small for me.
My Pandora bracelet is so much too big that I can easily slide it on and off without unclasping it. I'm actually a little afraid of losing it somewhere. I am going to buy myself a new one once I have enough extra cash.
I'm down to a size 8 ring which I can get on and off most of the time. I was a size 13 before surgery.
My lap goes on for days, big enough for two large cats and a 7-year-old to sit all together. No one could sit on my lap before surgery.
I don't wear Crocs anymore. I don't need to because it's easy to put real shoes on and tie them.
I was "morbidly obese" by medical standards before surgery. I've now shrunk through that and "severely obese" and solidly into the "obese" category.
I have said this many times, but I still feel like a fat person. I don't know, maybe I still am bigger than most people. I ask Grace and Joe sometimes, "Am I the same size as so-and-so?" and they humor me and tell me whether I am or not, but they're both getting kind of annoyed by my questions. It's so hard to figure out what you look like and how you should feel about it.
I know that sounds stupid. I should be happy with myself and proud of my achievement, no matter what I look like. But what I look like matters to me. I wish I could see a photo of myself next to other people, so that I could have a sense of how big or small I am. It's insecure, but it's the truth.
I'm a little afraid of shrinking out of my favorite stores. I have shopped at Lane Bryant since before college and The Avenue almost as long. I love The Avenue. I love their tops and their jeans (but their underwear are very poorly made). Anyway, I am wearing a 14 at The Avenue which is the smallest size they make. Before too long, I won't be able to shop there anymore. And then what? I guess I'll have to try out some stuff from different stores and find a new go-to place.
I've been buying new bras steadily for the last 6 months or so. I wear underwire push-up bras now (because my boobs are still quite large but very flat and saggy now), which I get at Lane Bryant. If you've ever worn an underwire push-up bra, you know that you have to get exactly the right size or else it rides up and down and is generally completely uncomfortable. So I have to buy new bras every month or so which is a huge bummer because they're $50 a piece. I only have 2, one beige and one black.
I have not purchased new underwear since surgery which is dumb. Joe informed me last week that my underwear are saggy in the butt. I hadn't noticed that per se, but I did notice that some of them are sliding down causing an awkward need to hike up my drawers even when I'm wearing leggings. So I decided to get some new ones. I like Lane Bryant's best, so I ordered some online in a size 14/16. I was dubious about the size, but a size 18 jeans are a little roomy, and I didn't want my new underwear to be too big, so I went with the smaller size. We'll see how that goes.
So that's it for this month. It's hard to believe that next month will be the one year anniversary of my surgery, and I'm still actively losing weight. I'm almost there! I've lost 22 pounds in the last 8 weeks, so I'm hoping that I'll be able to lose at least 10 pounds a month from here out.
Thanks for reading!
Looking for other updates? See the whole series here.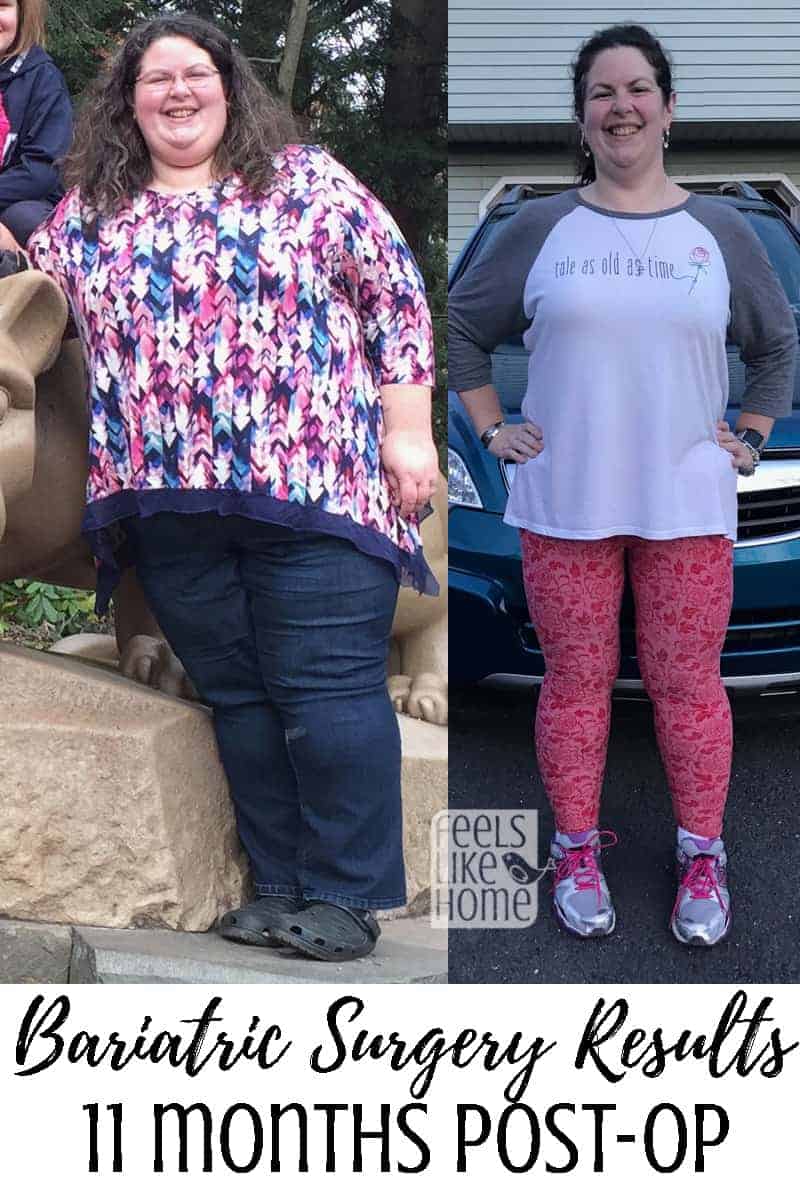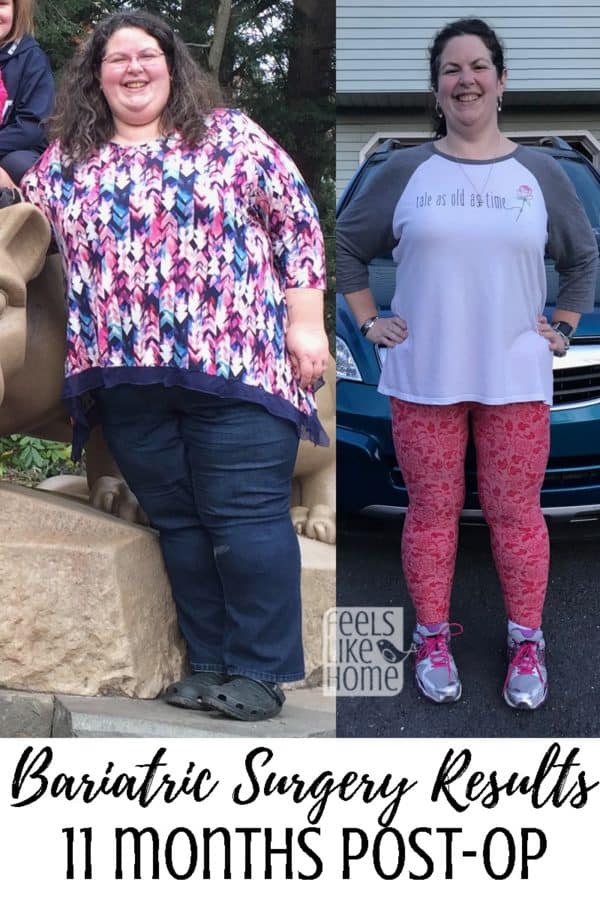 Pin