My apologies if you are a reader who is not interested in my bariatric surgery journey. I will return to my normal Christian-themed content in another week or two at the most, and these updates will be less frequent. Please stay with me!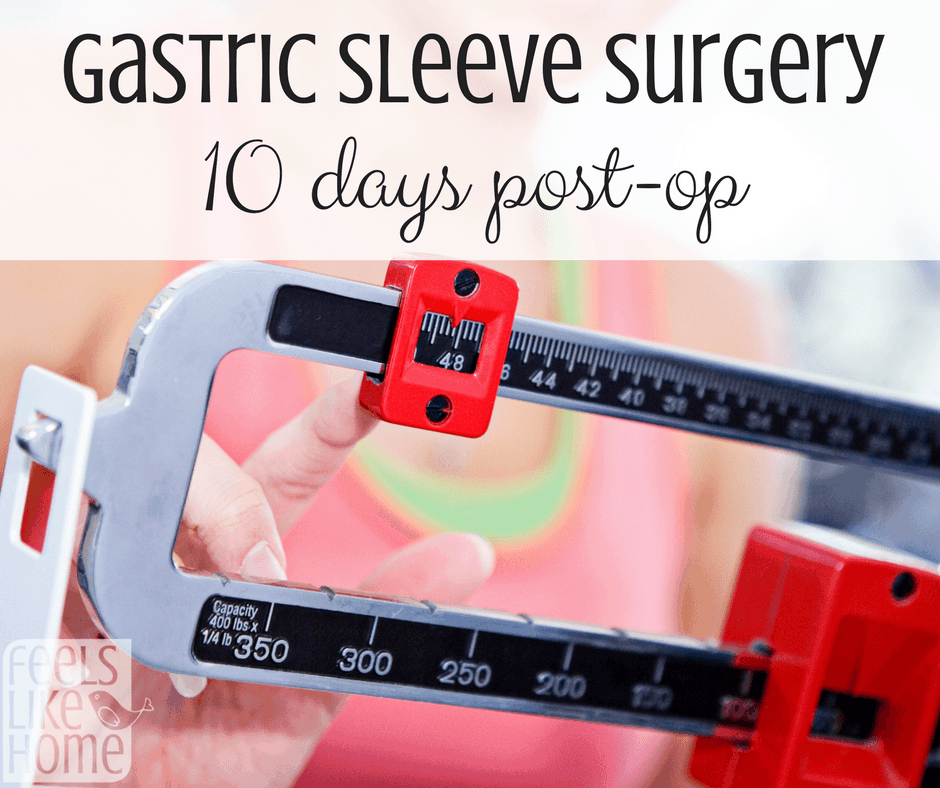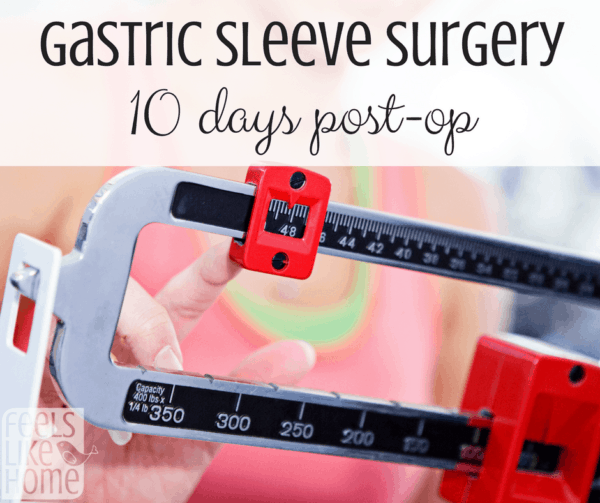 I am now 10 days post gastric sleeve surgery, and I am feeling pretty good. I have been sitting in the recliner most of the time, but I was able to sit on a dining room chair for about two hours today for Easter dinner, and I didn't have any pain.
I did have pain for 2 days out of the last 4, enough that I took a pain pill, but it is feeling better at the moment.
While I am not having much pain these days, I have intense itching all over my belly, especially around my incision sites. They are so itchy that I accidentally scratched one of the incision scabs off, leaving my incision about ¼" wide. Joe and I doctored it up with a bandaid to keep it closed, but I am unsure about what the surgeon will say when he sees me tomorrow. I hope I don't need more stitches. I've never had stitches when I was awake, and I'm a little afraid.
I was supposed to stay on the liquid diet for 7 days, but I took the last 2 days of that to transition to a soft foods diet. On the liquid diet, you "eat" constantly throughout the day - protein shakes, thin pudding, and Greek yogurt every couple of hours with lots of water in between. On the soft foods diet, you practice eating only 3 meals a day with 2 protein shakes added in between, and you don't drink 20 minutes before or 60 minutes after you eat.
I started introducing some things from the soft foods diet - ricotta cheese mixed with spaghetti sauce and fruity Greek yogurt - on day 5 of the liquid diet, and I switched over to eating 3 times a day on day 6. All the things I introduced early are basically liquid anyway, they just go a step beyond the options on the soft food stage. I hope this isn't cheating. I have been tracking my calories carefully and haven't gone over 600 calories any day. If anything, I'm eating fewer calories now because I'm not eating constantly all day long, but I am getting enough protein which I am also tracking closely.
I did start eating eggs today (day 7 of the liquid diet). At first, I ate bites that were too big, and the egg hurt terribly when it hit my stomach. Once I figured out that my bites were too big and started eating minute bites, it went down just fine and felt good in my belly.
I bought these baby spoons, these tasting forks, these tasting plates, and these kitty measuring bowls and also these Pioneer Woman measuring bowls to eat from. (Note: I linked to the PW measuring bowls on Amazon, but I got them significantly cheaper from my local Walmart store.) The PW measuring bowls are much more shallow and wide than the kitty bowls. Because of this, the PW bowls look like bigger portions even though they're exactly the same. As a result, I have been eating out of the PW ¼ cup almost exclusively. It seems silly to me on a head level, but eating tiny portions from tiny utensils on tiny plates seems like there's more food to go around.
I am working hard to listen to my body to know when to stop eating. It's hard to know when I've had enough and when I should keep eating, outside of physical pain which sometimes does happen. My friend Robyn told me that I would throw up if I ate too much, so I am trying to be really disciplined about measuring all my portions. I don't want to throw up!
I did have one small cheat today, Easter Sunday, because Joe made a cheesecake which I love and I wanted a sliver. He cut me a paper thin slice. My sister ate the crust (which I didn't want anyway but shouldn't have because of my surgery), so all that was left was the custard part of the cheesecake, which is allowed on the soft foods diet, except that it should be made with Splenda instead of sugar and lower fat cheeses.
I'm not sure if it's rationalizing or not, but my thought was that it was better to have the teeniest taste of the food I love instead of depriving myself. I have to think more about this and maybe even talk to the dietician about it at my appointment tomorrow. I don't want to sabotage myself, but I don't want to deprive myself and end up overeating later. (Again, don't want to throw up!)
This surgery which seemed like a quick fix at first, brings on such a difficult mental battle. I want to eat enough to fuel my body. I want to eat bland enough foods that my stomach can handle the digestion in its delicate state. I want to eat real tasting foods. I want to lose as much weight as possible. I want to enjoy food. I don't want to feel deprived which is basically impossible because I'm eating less than 600 calories a day. I am living in a state of deprivation.
Fortunately, Joe and my sister hold me to a strict standard and won't let me deviate, but they won't always be around and I have to learn some discipline.
I am able now to drink as much water as I want whenever I want; I don't have to limit to 4-6 ounces every half hour. I'm not supposed to drink more than an ounce in one gulp. That is still a challenge as I'm used to chugging about 8 ounces of water in a long gulp.
Now that I'm able to drink more at a time, I am getting closer to the recommended 64 ounces of water every day. This is recommended for everyone, but it is especially essential to recent bariatric surgery patients who eat essentially an all-protein, no carb diet which can be hard on the kidneys.
I drove to Walmart yesterday which is about 3 miles away, and driving hurt! It wasn't as bad as coming home from the hospital last week, but it pulled and stretched my belly in ways that were not good. I made Joe drive home. I am going to have to drive to the surgeon's office tomorrow, and I am not looking forward to that at all.
So that's my reflection on the journey so far. I'm not dreaming about food anymore fortunately, but I had to wait in Subway while Joe got a sub yesterday, and that was torture. I would have given my right arm for a sub - or even a taste of the hot yellow pepper slices, but I was afraid that they wouldn't be friendly with my newly healing stomach.
I don't have a weight update yet (tomorrow), but I put on a pair of capri pants yesterday that were tight before my surgery, and they were very loose already. Joe is hoping for a loss of 25 pounds, but I am thinking it's going to be more like 15.
As always, leave your questions in the comments below. I'll answer them to the best of my ability.
Looking for other updates? See the whole series here.