Last Wednesday and Thursday, I attended the Sara Lee Back to School Nutrition Summit at the Kitchens of Sara Lee.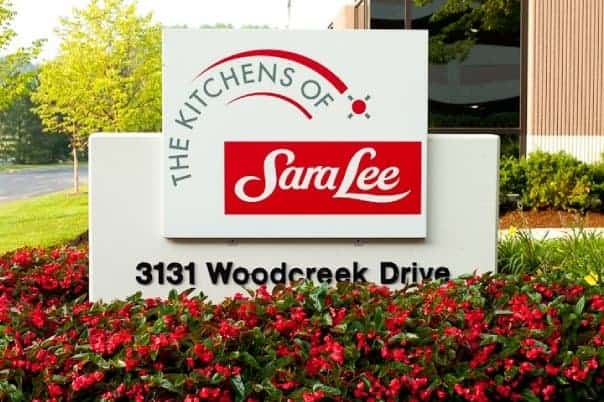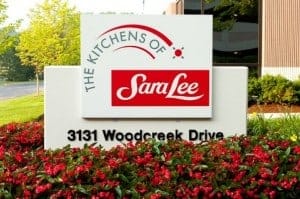 Pin
The event was superlative, and it will seriously take me the next month or two to share it all with you. I learned so much good information about food and nutrition from professionals with expertise in a variety of fields.
I was thinking back over all of the Grace's Kitchen posts I've done, and I kept coming back to my post on what toddlers should eat. In that post, I talked about how many servings of each food group a toddler should eat, as well as what a serving looks like. I also mentioned in that post that the USDA recommends everyone eats at least 50% of their grains in the whole form.
One of our presenters at the Sara Lee Summit was Connie Diekman, Registered Dietician, Past President of the American Dietetic Association, and Director of University Nutrition at Washington University in St. Louis. Connie made a point to talk to us about the USDA guidelines for nutrition. She stressed that the recommendation is that we all eat at least 50% of our grains in the whole form, but that we certainly can and maybe should eat more than that.
What does it mean "eat at least 50% of grains in the whole form?"
For a toddler who should eat about 3 ounces of grains per day, it means that the toddler should eat 1.5 ounces (or 43 grams) of whole grains per day.
For an adult who should eat 5-8 ounces of grains per day (depending on age, gender, and activity level), it means that he or she should eat 2.5-4 ounces (71-113 grams) of whole grains per day.
From USDA's MyPyramid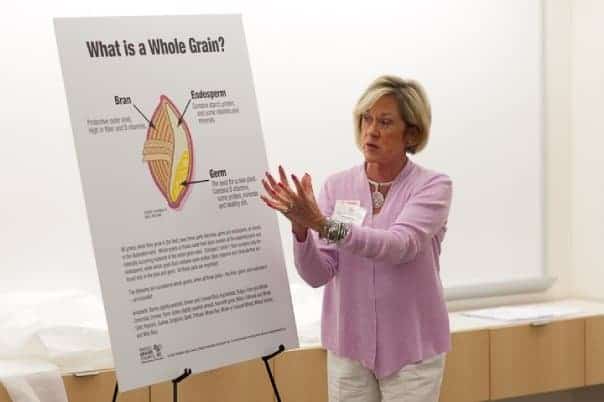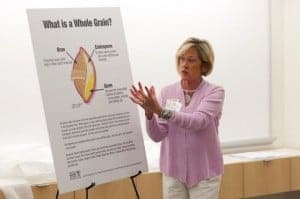 Pin
But what are whole grains?
According to Connie, whole grains are those whose layers remain intact. Because each layer of the grain provides different health benefits, whole grains are much better for us than processed grains where some layers have been removed.
According to the Whole Grain Council, a whole grain is:
a grain or food that contains all of the parts and naturally-occurring nutrients of the entire grain seed. It can be processed (cracked, crushed, rolled, extruded, and/or cooked), but the resulting food must contain approximately the same balance of nutrients as were found in the original grain seed.
You can read more about the parts of the grain at the Whole Grain Council's website called What Is A Whole Grain?
How can I find out how many grams of whole grains are in my food?
It can be tricky to find whole grains in your food. Connie gave us a tutorial on how to better read food labels, but there is no place on the traditional label for whole grain content.
Sara Lee is printing a Nutrional Spotlight on the package. It shows exactly how many grams of whole grain are in each serving.
Other companies, including Annie's and Snyder's of Hanover are working with the Whole Grains Council to label foods containing Whole Grains with a stamp on the package. According to Cynthia from the Whole Grains Council,
Our Stamp, now on over 2,800 products from 230 companies, in eight countries, clearly shows the number of grams of whole grain per serving – just the same as Sara Lee's Nutritional Spotlight does. For many consumers it may be easier to understand a widely-used market standard than to stop and study each manufacturer's unique approach. That said, we also applaud Sara Lee for promoting whole grains with their recent summit. Go Whole Grains.
You can find all of the participating products and the amount of whole grains in each at the Whole Grains Council website.
Please be specific. How can I eat more whole grains?
I found some examples of whole grains to get you started.
Of course, Sara Lee Soft & Smooth Whole Wheat and Sara Lee 100% Whole Wheat breads are great sources of whole grains. The Soft & Smooth Whole Wheat and the 100% Whole Wheat contain 27 grams and 28 grams of whole grains, respectively.
At the Back to School Nutrition Summit, we sampled Sara Lee Soft & Smooth 100% Whole Wheat Mini Bagels, due in stores some time in August. I didn't catch the whole grain content, but they were tasty.
Connie reminded us that popcorn is a great whole grain.
Other whole grains include barley, buckwheat, corn, oats (including oatmeal), quinoa, brown and wild rice, and whole wheat