This quick and easy sautéed chicken salad is like a grilled chicken salad but quicker and easier! Serve shredded or chunk chicken over salad greens with a light balsamic dressing.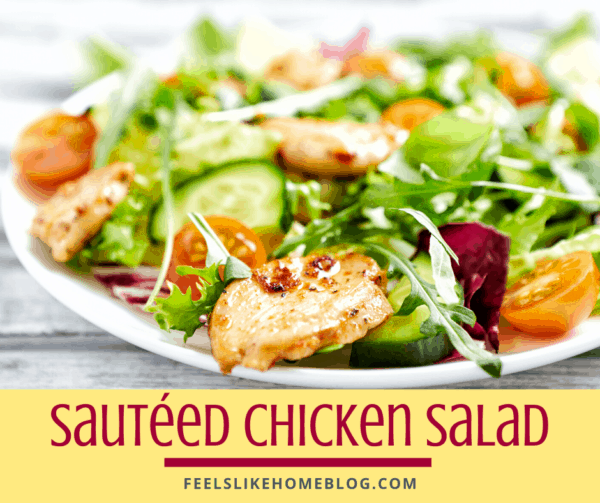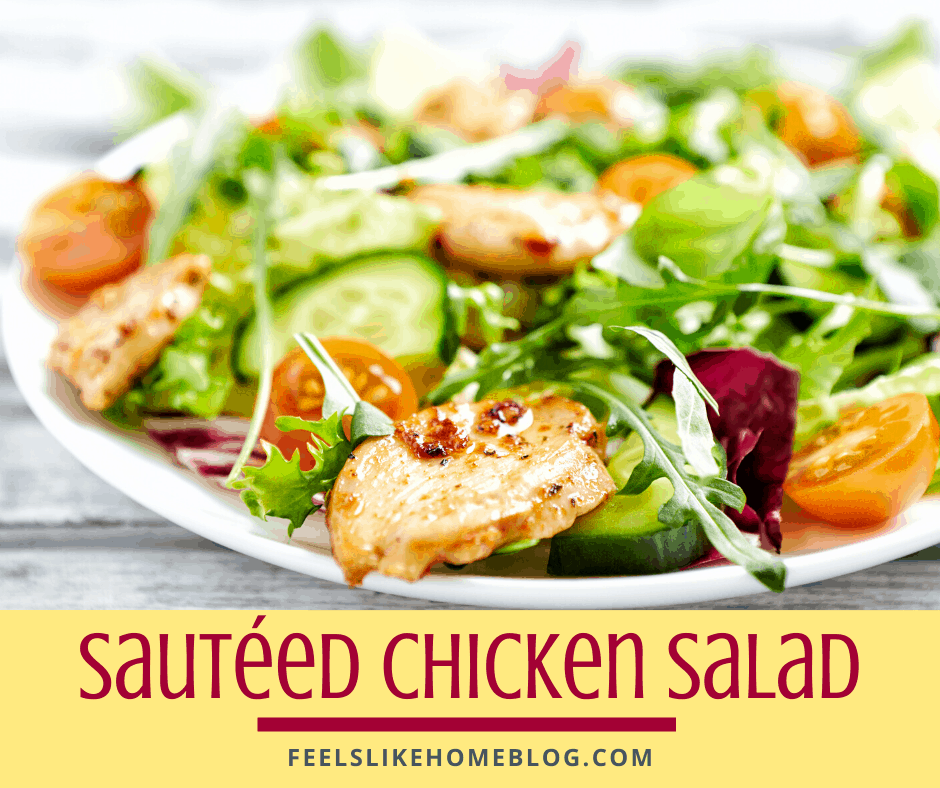 I didn't know what to call this recipe. Chicken salad is generally used to talk about a tasty mixture of chicken and mayonnaise. This is not that. Grilled chicken salad is more like what I'm talking about, but the chicken here is cooked in a skillet rather than on a grill. So it's sautéed chicken salad.
I was hungry for salad today. On my way home from work, I called Joe, and I asked him to pick up some vegetables and salad fixings so that we could have a nice big dinner salad.
You know what they say about Momma being happy! Joe stopped at the store.
We prefer spring mix or baby spinach over more pedestrian lettuces, although I am not opposed to romaine lettuce. I hate iceberg though.
How to make a sautéed chicken salad
Heat a medium skillet over medium heat. Sauté the chicken, onion, and garlic in a couple of tablespoons of balsamic vinaigrette salad dressing, until onions are translucent. Add mushrooms and continue to sauté until mushrooms are crisp-tender. Remove from heat and allow to cool for 5 minutes.
Arrange 2-3 cups of greens on a plate. Add carrots and cucumbers. Top with a few spoonfuls of the chicken mixture. Add croutons and a sprinkle of Parmesan cheese.
Finish with additional balsamic vinaigrette.
Recipe