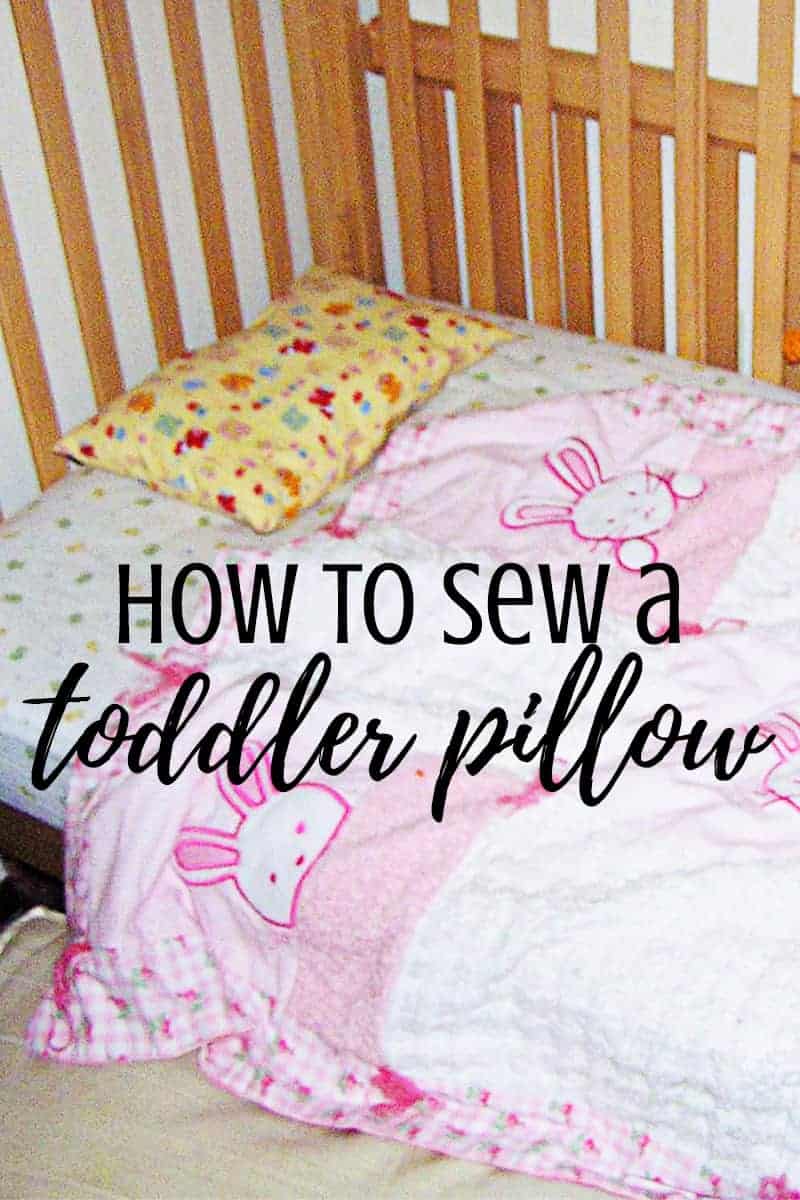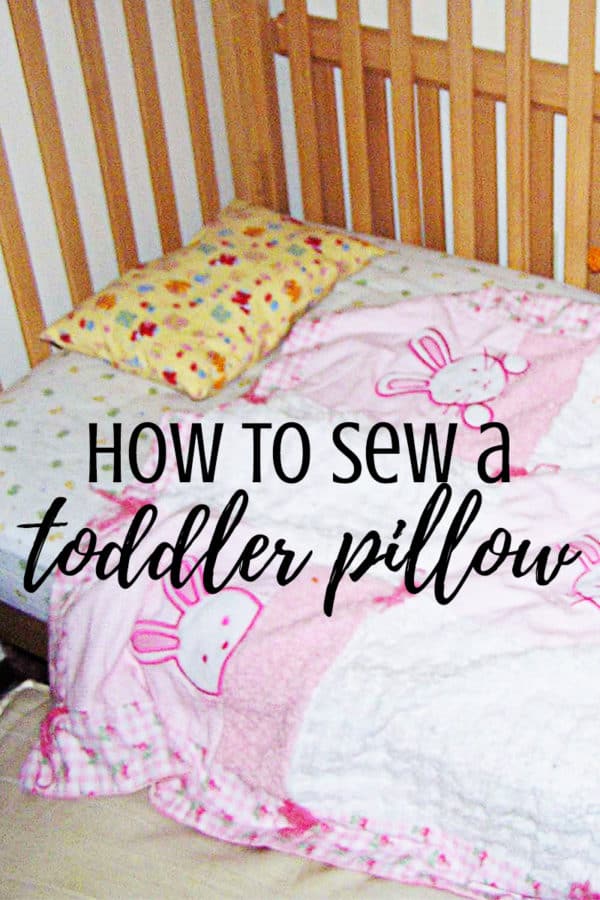 Pin
Several of my Dear Readers asked how I made Grace's bunny quilt.
To tell you the truth, I cheated.
How to make the bunny quilt
In January of 2006, I was five months pregnant and feeling the need to craft. Flannel was on sale, and I'd decided to make some fun receiving blankets.
Next to the flannel were insta-blankets, finished panels that could be made into blankets simply by adding a matching backing. This one caught my eye. I liked the bunnies, and I liked the different textures.
Here's how I did it:
With the right sides together, pin the panel to the backing. Sew all the way around, leaving only a small hole for turning. Turn the blanket right side out and stitch the hole shut.
I was feeling fancy, so I tied little pink bows at the corners of the blocks of my bunny quilt. You could do the same, but you don't have to.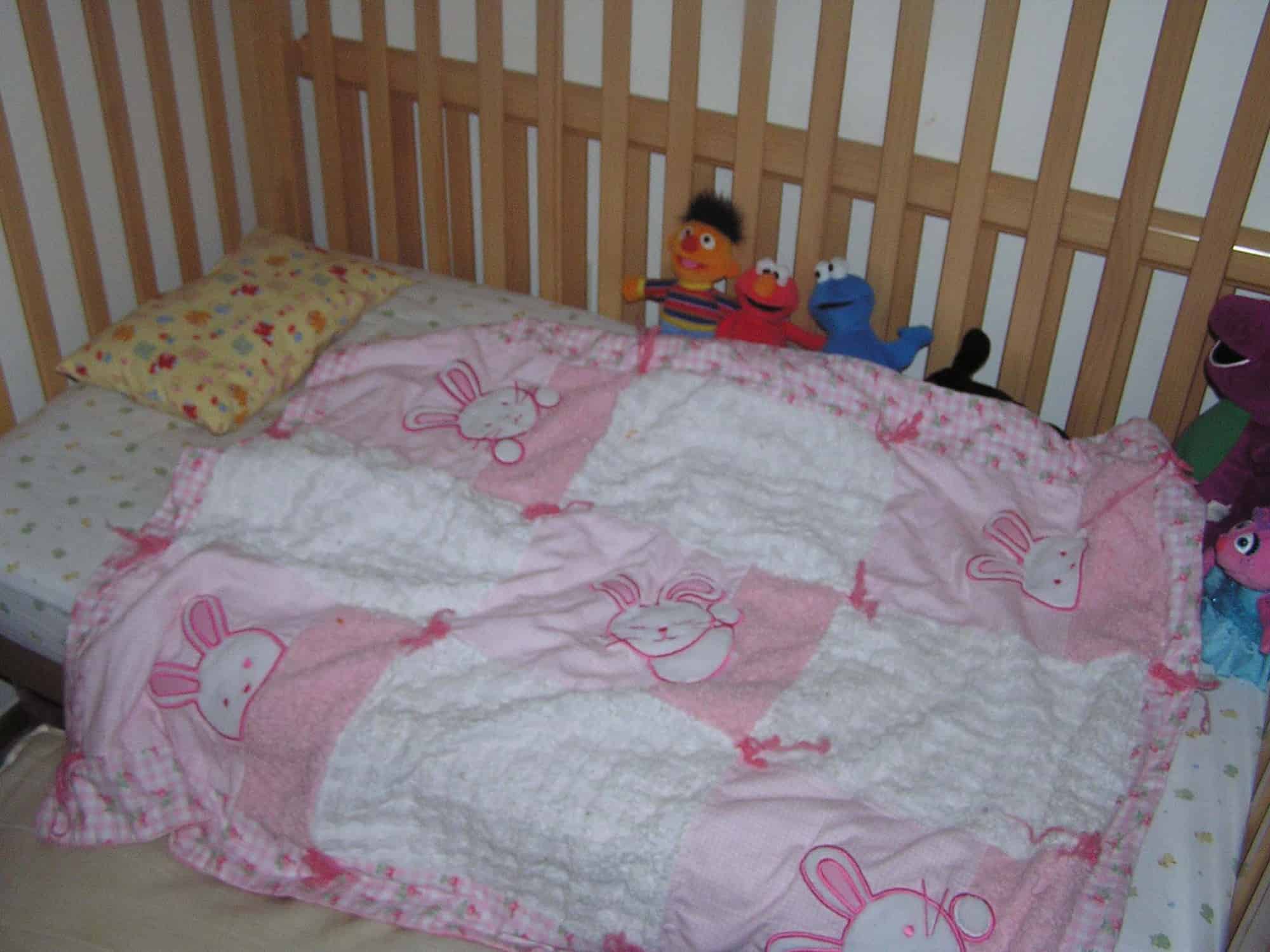 Pin
How to make a toddler pillow
I mentioned yesterday that I have a bath pillow that seemed like it would be a good size for Grace's little head - if only it weren't so fat. I used it to make a template for her toddler pillow.
1. I measured the bath pillow and found its dimensions to be about 9x14 inches.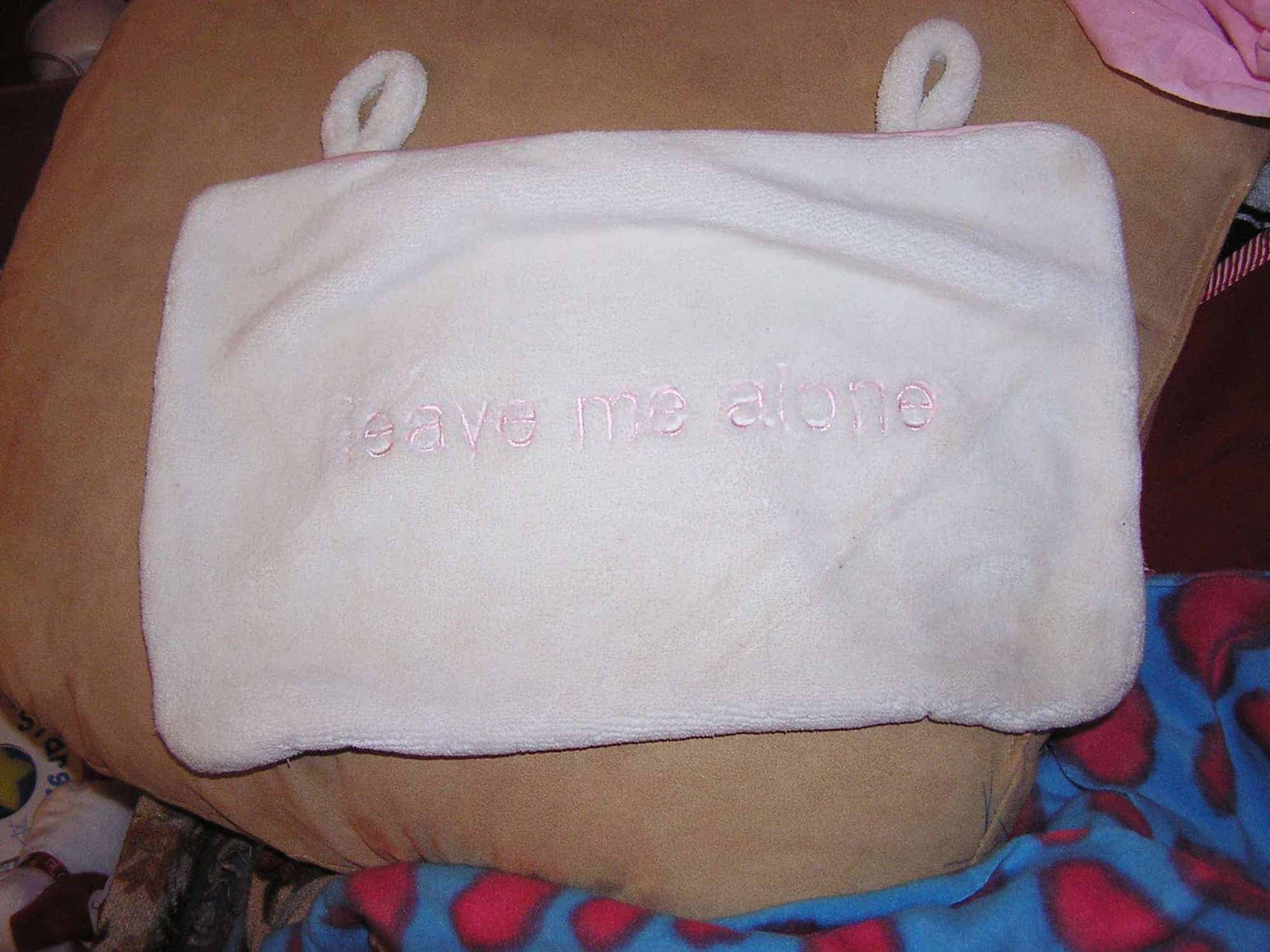 Pin
2. I cut a large rectangle of the flannel that was 18 inches long and the full width of my fabric remnant.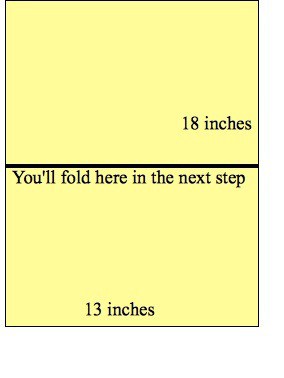 Pin
3. Fold the flannel rectangle in half (right sides together) so that the long sides match. Sew around most of the pillow, as shown in the diagram below, but make sure you leave a hole for turning.
In the diagram, the dotted lines are seams, the dark line is the fold, and the circles are places where you need to be sure to back stitch in order to reinforce your seams.
Pin
4. Turn the pillow right side out and stuff it to your desired thickness with polyester fiberfill (or whatever your desired stuffing is - I'm sure there are other options). Remember that toddlers have little necks, so they need pretty flat pillows. I think I could have stuffed Grace's a little more, but I wanted to err or the side of too little stuffing rather than too much.
5. Hand stitch the seam shut. Your pillow is done!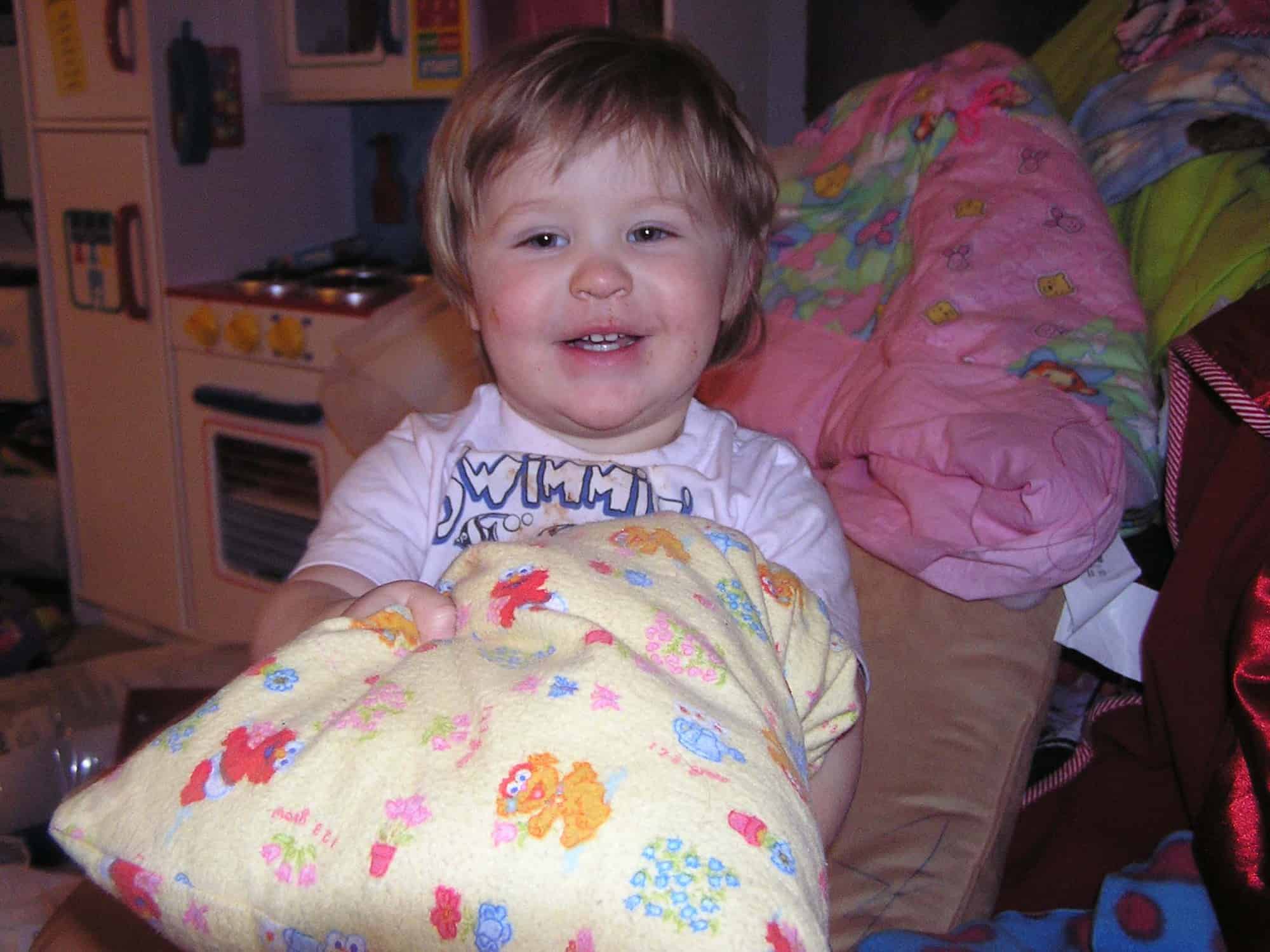 Pin
I love my puhdoh!