Note: After publishing this post, I wrote and shared a complete Jesse Tree ebook.
As part of our simplified Christmas, Joe, Grace, and I have been decorating a Jesse tree.
Our Jesse Tree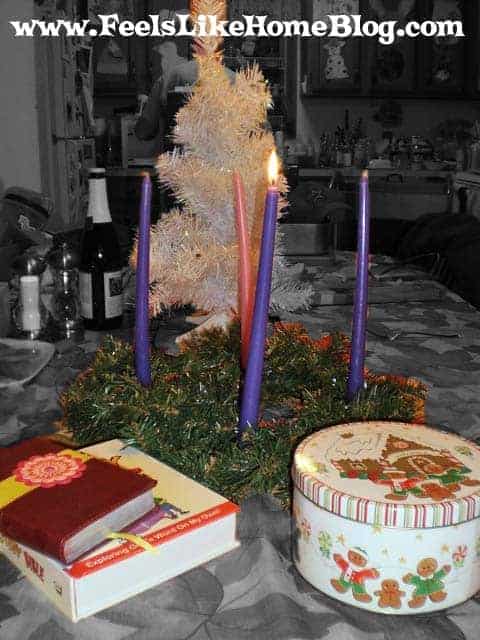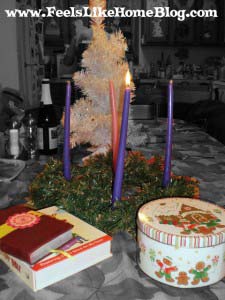 Pin
How We Use the Jesse Tree Each Night
As I explained in my earlier post, the Jesse tree has become part of our nightly ritual. Each evening, before dinner, Grace helps me to light the candles in our Advent Wreath. We eat, and then Grace opens her Advent box.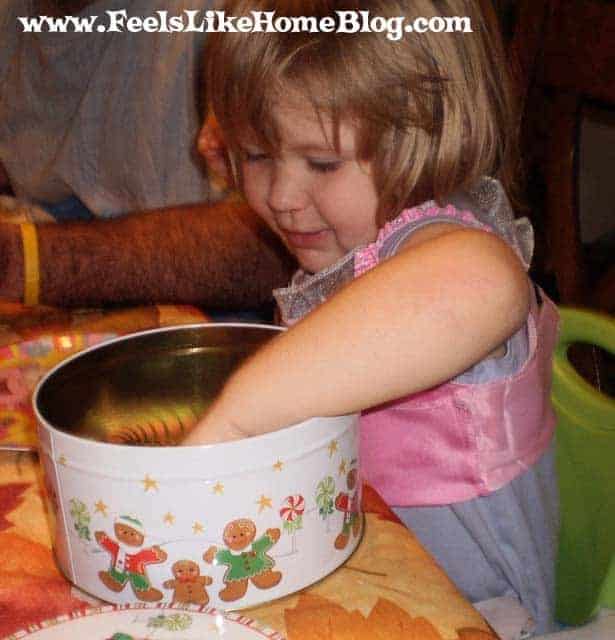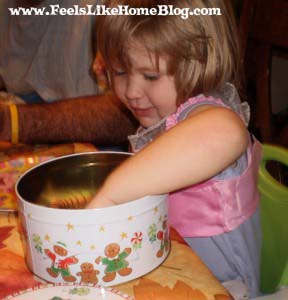 Pin
Grace picked this box at the craft store a few weeks ago. There were several different styles, but she wanted the one that had a family on the top. It has a Momma, a Daddy, and a baby gingerbread man.
The baby gingerbread man doesn't have a coat, and this distresses Gracie Anna.
Each night, Santa puts the next day's ornament and devotional into the box, along with three Dove Peppermint Bark candies.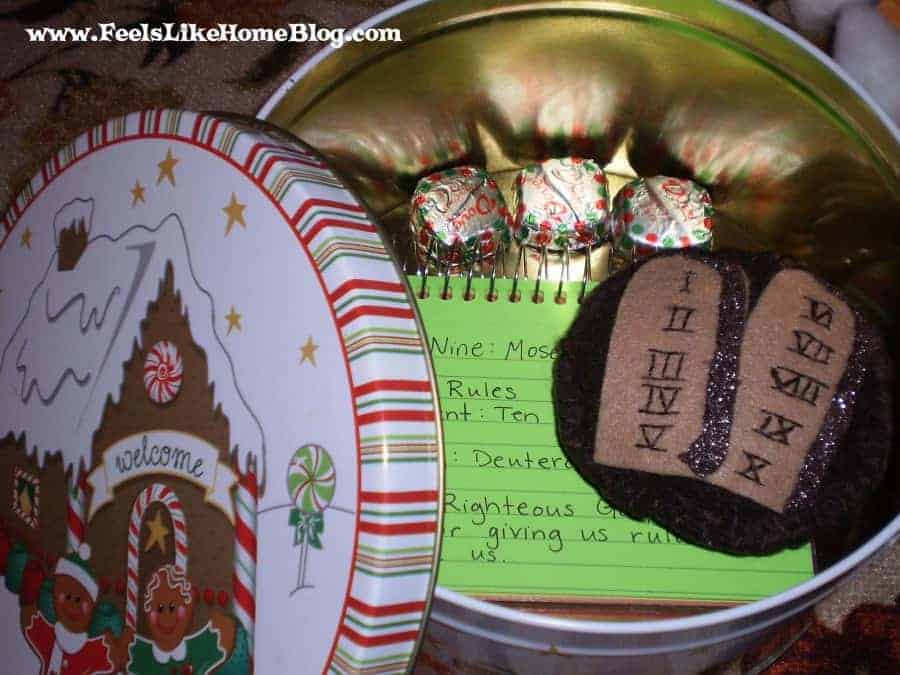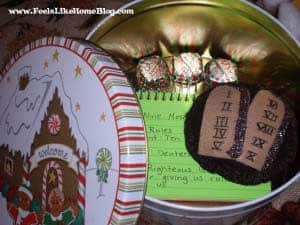 Pin
When Grace opens her box, she distributes the candy to me and to Joe. She's never tried to keep it all for herself, a fact I find astounding. I struggle with sharing candy even today, and my 2-year-old passes it out like no big deal.
Anyway, after Grace passes out the candy, she gives Joe the ornament (and tells him where to hang it on the tree) and gives me the notebook. I read our Bible story from either our children's Study Bible or from my Bible (depending on whether the story is in the children's Bible or not, and whether the story in the children's Bible conveys the message that we want).
We say a prayer, eat our candy, and Grace blows out the candles.
Our Jesse Tree Ornaments
I made all of our Jesse tree ornaments. It's been a job, and I'm still not finished.
Nonetheless, I am happy with my obviously homemade and slightly kitschy felt-and-glitter ornaments. Here are the ones I've finished so far (in no particular order):
Obviously, my photos are in various states of completion, but I have, at this point, completed a full set of 32 ornaments. I love them, and I know that they are a wonderful heirloom that I'll be able to pass down to one of my kids someday. They may not be the most artistic ornaments (they are limited by my art skills, after all), but I am pleased with them and I'm thrilled to be hanging them on the tree every night with my babes.
Jess Tree Resources Around the Internet