Since yesterday, when I woke up in the morning with pink eye and (being contagious) subsequently instructed not to visit the hospital for 24 hours, I have been wondering why this is happening.
Not why in the why me sense. Why me is self pity. It has no productive purpose.
Why is the what am I supposed to learn from this sense is different. That's what I've been trying to focus on.
What am I supposed to learn from these illnesses?
Be Humble

I have a tendency to believe myself to be a little more important than I am. I know it, and I struggle with it when I realize it's happening.
This experience definitely has been a lesson in humility.
I can not be in two places at once.
Guess what.
I don't need to be.
Neither child was upset that she spent time with her dad. Both Grace and Allie were just fine when I wasn't there. Neither child was alone. They had their father to comfort and support them.
Ask for Help
I also have a tendency to be independent to an extreme.
Even though many friends offered help during my extended bed rest and the baby's first weeks, I rarely accepted.
I really wanted help from one person in particular, and she made herself largely unavailable. Subsequently, I held my breath and found the determination to do it by myself.
Sometimes, I need to accept help when it's offered and ask when it's not offered.
I don't have to do everything myself.
Get Up
No one wants to stumble and fall. No one.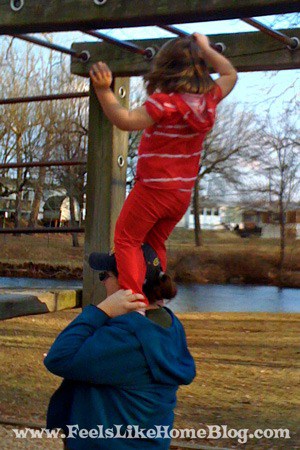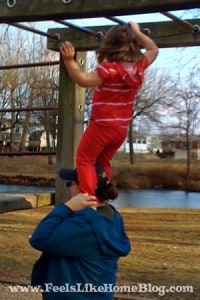 Pin
Sometimes, we trip and fall and get a mouthful of dirt.
In the last few weeks of bed rest and the first weeks of Allie's life, I spent a lot of hours crying.
Those tears were caused by depression, but they felt a lot like failure.
I want to be in the hospital with my baby. Having pink eye and not being there feels like betrayal, like failure.
It's not my fault. I didn't do anything to cause the depression, and I didn't do anything to cause the pink eye.
All I can do is get up, dust myself off, and keep moving.
Keep calm and carry on.
Be Patient
Patience has haunted me time and time again.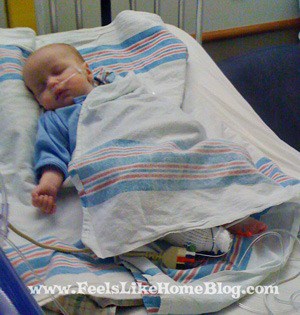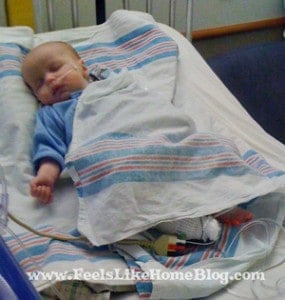 Pin
I don't have any.
In the last weeks of my pregnancy, I nearly went crazy waiting for the baby to arrive and my bed rest to be over.
Christmas, birthdays, deadlines, events. I have a lot of trouble waiting.
It looked like Allie would be able to come yesterday. I was looking forward to it.
When she developed pneumonia that delayed her discharge at least a few more days, I didn't know what to do with myself.
Clearly, I still need to work on patience
I could use suggestions on this one. How does one learn to be patient?
Trust God
I've been working on this a while.
Hasn't everybody?
When His plan is different from our desires, it can be hard to sit back and trust Him.
Trust in the Lord with all your heart,
And lean not on your own understanding;

In all your ways acknowledge Him,
And He shall direct your paths. (Proverbs 3:5-6 NKJV)
There has to be a purpose to this suffering, and these seem like good lessons to learn.
I hope I learn them so we don't have to do this again.
Ever.
Have you ever been in a similar situation, when hardship after hardship came your way?
What did it teach you?