We use an online homeschooling program - a cyber charter school. Because Grace was beginning to read and write in the fall after she turned 4, I thought it was time to get her into a formal school program. There are a number of cyber schools in Pennsylvania; we use the only one that has a program for 4-year-olds.
I initially enrolled Grace in the cyber school to avoid the copious record keeping required of homeschoolers in our state. If she wasn't in a public school, I would have to provide my local school district with attendance records, a list of all books used throughout the year, standardized test scores, and a portfolio spanning the year's activities and assessments.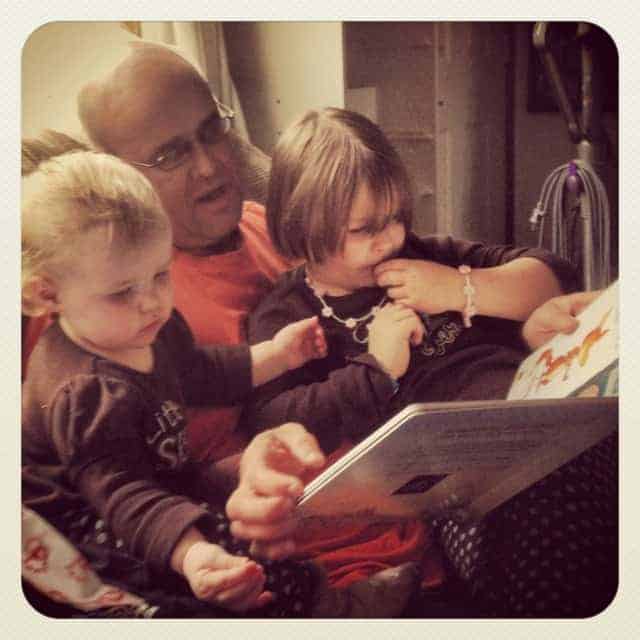 PinI know some families (and many homeschool organizations) balk at cyber school because it is a public school, but it really is the best option for us right now.
The cyber school keeps attendance records on our behalf. Though it does require logging in to their website daily, I can do it from my iPhone. They also give us curriculum for all the state-required subjects, a laptop, a tablet, a printer, a few other technology-related things, and a really nice box of school and gym supplies.
Parents choose to homeschool for a myriad of reasons, some of which are not compatible with cyber schools. I get that.
Our reasons for homeschooling are very compatible with the cyber school. We homeschool because I believe a traditional school environment can't educate my extremely bright children as well as I can. I have four reasons to support this decision:
I have a master's degree in teaching and curriculum, a bachelor's degree in science education and earth science, and a certificate in teaching writing. I taught high school science for ten years, until I quit to raise (and teach) my kids.
There is no doubt that instruction in a class of one or two is far superior to instruction in a class of 24 (or more! The number was as high as 30 in my school - and that was before the harsh budget cuts of the last 3 years.).  Add a plethora of special needs students to the mix, and an obedient, able student is often on her own.

I'm not complaining about the school system or criticizing teachers here. Good teachers work really hard, and I applaud them. The system just doesn't work well for a quiet, bright, compliant kid. It probably never did.

I was a gifted student in the traditional school system for twelve years. (I skipped eighth grade.) I learned to help others, to sit and wait, and to get by with the least amount of work possible. The moments when I was challenged were few enough that I learned to resent them. I got lazy.That's not to say I had poor teachers. I had a few lackluster ones, but the majority were terrific. A few were truly excellent, finding ways to challenge me and make me grow.
The reality of education for the masses is that it's geared to the average student. Teachers (myself included) are not trained to challenge the brightest students. In my eight years of undergrad and graduate education, I had one fifty-minute lecture on the needs of gifted students. I would guess that most teachers had a similar experience.
I think the public school system does a great job for most kids, but it isn't right for my kids.
So. The cyber school is a near-perfect solution for us. As long as it meets our needs, we'll stick with it. If it doesn't meet our needs, we'll branch out on our own or find a different cyber school.
That's the idea of homeschooling, right? To create a plan that works best for your kids?