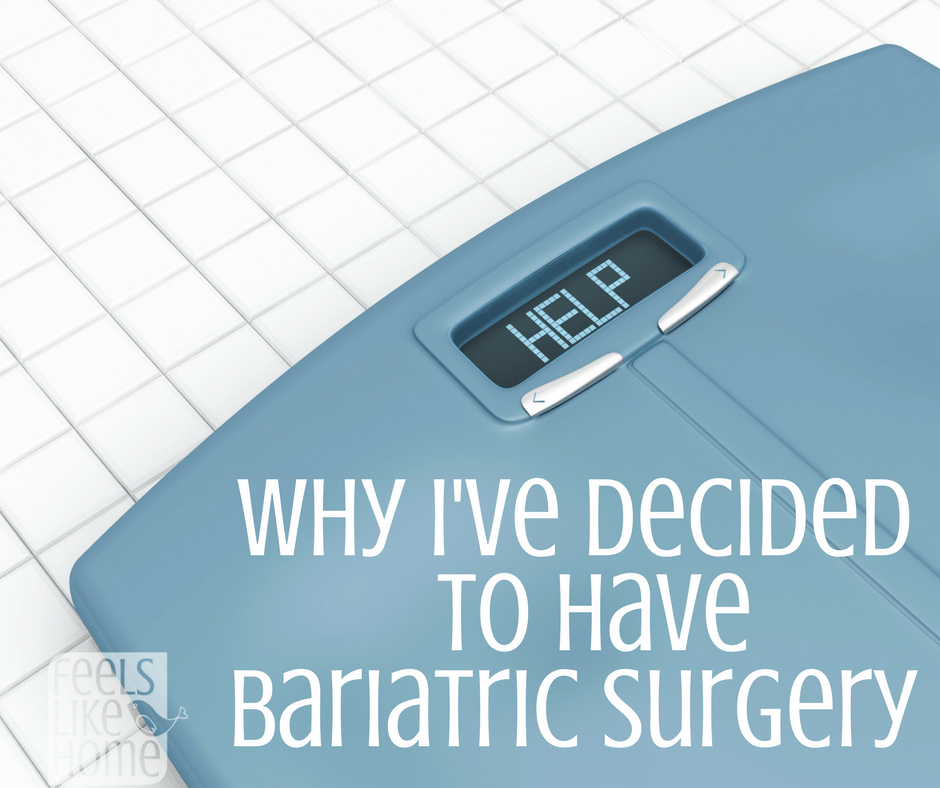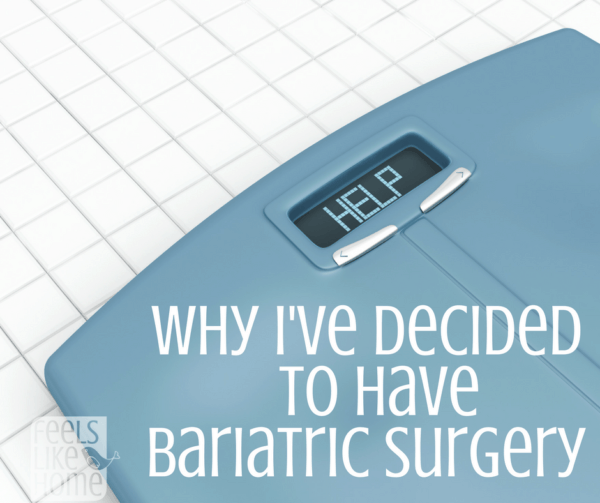 Last summer, I had my annual physical. My family doctor walked in the room and said, "Tara, have you ever considered bariatric surgery?"
I was stunned. Like every fat person, the thought had crossed my mind. Over the last ten years, I heard about gastric bypass surgery, and I vowed to myself that I would never be that desperate to lose weight. I would not subject myself to the procedure with its various complications that seem so common and lifelong drastic restrictions. So I had written off all bariatric surgeries on the basis of that one.
But my doctor had some great points. First of all, my weight had ballooned to 401 pounds. When I got pregnant with Allie seven years ago, I weighed just over 300 pounds, and I wasn't happy at that weight. I wanted to lose 100 pounds even then.
He has had a number of patients (many of whom I know) who have had great success with gastric sleeve surgery. The surgery removes about 85% of the stomach, leaving patients with a banana-shaped stomach that holds ¼ cup at first and 1 cup at a max about a year post-op. It reduces the sensation of hunger because a lot of the hunger hormone producing part of the stomach are removed. There are no other changes to the digestive system, so there are fewer complications overall and no implications for medicines (very important because of my bipolar and narcolepsy meds) and no sweeping food restrictions after surgery.
After listening to his points, I came home and researched it. I read everything I could find about gastric sleeve - the good and the bad. I watched YouTube videos. I reached out to my dear sweet friend Robyn Wright who I knew had the surgery three years ago.
Back then, I had told Robyn that it wouldn't be worth it. It was too dangerous. But she went ahead with the surgery and has never looked back. She encouraged me to go for it.
Eventually, I met with the team at the Pinnacle Weight Loss Center in Harrisburg and learned even more about bariatric surgery and the options available to me.
I was 100% in. All that was left was to satisfy the insurance requirements:
6 months physician supervised diet
clearance from primary care physician
clearance from cardiologist
clearance from psychiatrist/psychologist
stomach scope (called EGD)
other assorted appointments like a hospital tour and post-surgery nutrition counseling
I am in month 4 of the 6-month diet. I have mostly been a dieting failure and currently weigh 3 pounds more than my start weight. I think I have to get these 3 pounds off and register actual weight loss before the insurance will approve me for surgery.
I am doing some things right, though, including tracking all of my foods with the My Fitness Pal app on my phone, drinking more water, and weaning myself off of Mountain Dew. Unfortunately, I had a real setback over Christmastime that ended with a 6-pound weight gain, but I've already gotten some of that back off.
This is not going to become a weight-loss blog. Weight loss is going to be an important part of my life, and I want to share that, but Christianity and home education and crafts and family and, yes, eating are all still going to be important. I may share some post-surgery foods, but I will still post recipes my family is enjoying even if I only eat a few bites.
I have decided to take this drastic step because my weight feels out of my control. I can eat a lot without ever feeling full. Three or four pieces of pizza, for example, is nothing and doesn't satisfy me. I know I am eating way too much, way more than my body needs, but without a feeling of satiety, my brain never gets the message that I've had enough.
I feel like I might be choosing the easy way out, if surgery and intense restriction can be considered easy. But then, I'm not sure about that; I think this might become the hardest thing I've ever done. But the fact remains that I will lose weight - and a lot of it - this way, and then I will spend the rest of my life keeping it off. I think that will be the real work, the keeping it off.
I know some people who've had bariatric surgery and gained all the weight back, and I am really scared of that happening to me. My eating got me to where I am now, and I know my eating could me return me here. I am confident that I can lose the weight, at least 150 pounds and hopefully more like 200, but I am not confident that I will be able to keep it off. I will need to exercise daily, and I have never done that in my whole life. At this point, exercising - even walking - is so hard because of my weight that I almost never do it.
There are so many possible benefits of major weight loss - decrease in blood pressure, improvement in sleep apnea (which I haven't been diagnosed with but sometimes wonder about as my weight has increased), decrease in snoring, improvement in depression, cured migraines, improved type 2 diabetes (which I also don't have but seems inevitable if I don't make changes), improved urinary incontinence, and reduced knee and back pain. This could change my life dramatically.
You may be wondering why I've decided to go this drastic route. I know I was wondering that when Robyn told me she was going to have surgery three years ago. Here's the bottom line: I have tried and failed to lose weight. More accurately, I have tried and succeeded in losing weight but failed to maintain the lifestyle. I have lost hundreds of pounds in the last twenty years, and they always come back because I have failed to fully implement the changes in the long term.
I am still worried about that, but my new stomach will not allow me to overeat. Robyn tells me that overeating leads to vomiting after surgery, and that quickly puts an end to overeating.
I have been overweight since before I was a year old. I may never get to a place of being thin - and if not, that will be okay - but I want to like my body. I want to walk without creaking joints and pain in my knees and back. I want all those benefits I listed above. I want to shop in the regular section of clothing stores. I want to wear knee boots.
This post feels like it's starting to ramble, so I'm going to close. I would love your support over the coming weeks and months. I'm expecting the surgery to be at the end of March or the beginning of April.
Surgery was April 6, 2017. Looking for post-surgery updates? See the whole series here.