The weekend before Thanksgiving, one of my blogging goals came true. I have written about Hersheypark several times, and I had always wanted to get noticed by their team. Finally, I was invited by Hershey Entertainment & Resorts to a fun-filled weekend tasting all the delights that the town of Hershey has to offer.
Over the next couple of weeks, I will share the details with you, but for now, I wanted to give you a quick overview of the amazing weekend that I had.
Friday
The weekend began with a cocktail party at the Hershey Lodge. I had an amazing peanut butter cup martini which we are going to try to recreate at home. (Recipe to come if we can get something close to it.)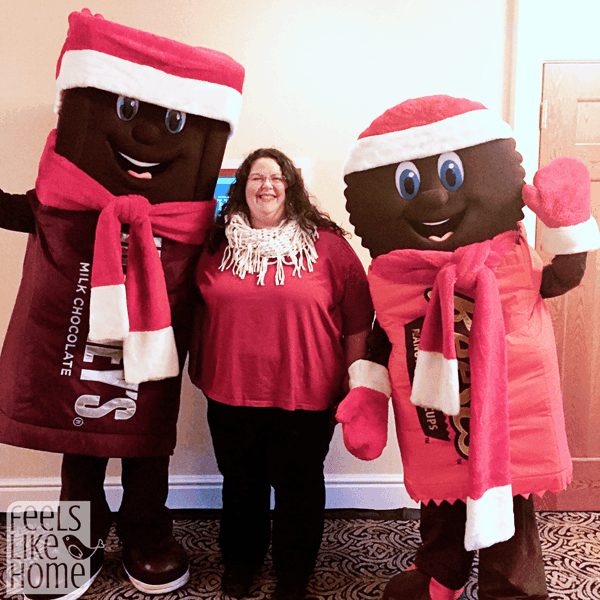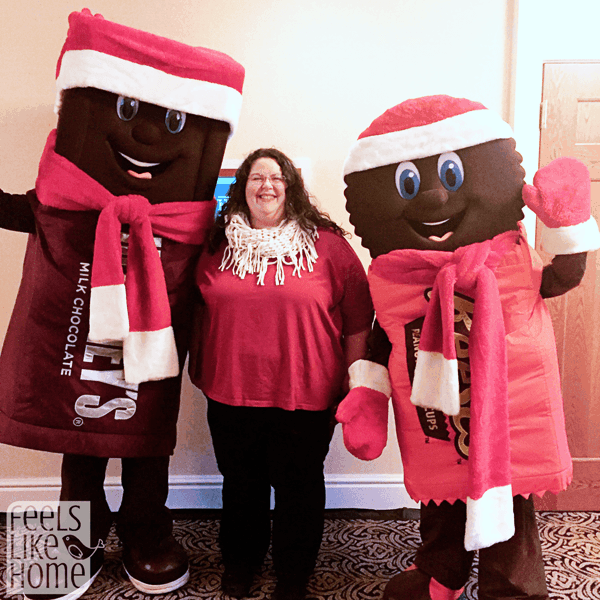 Pin
Next up was Hersheypark's Christmas Candy Lane which my family has not frequently visited because we don't like the cold. But I was so wrong! There is a lot at Christmas Candy Lane that is not to be missed including 9 real reindeer, a Christmas show, ice skating and roller skating areas, cookie decorating, refillable hot cocoa mugs, and more. Hersheypark of course will get its own post later on this week.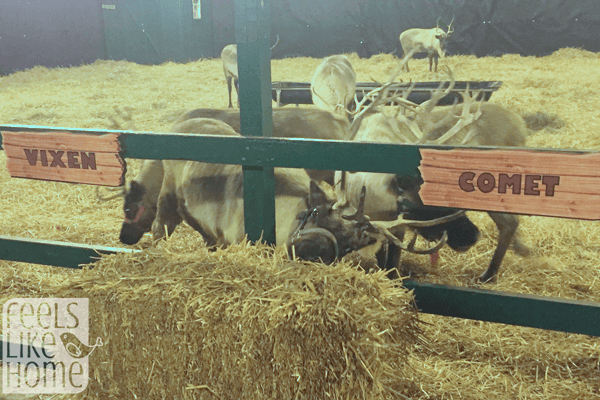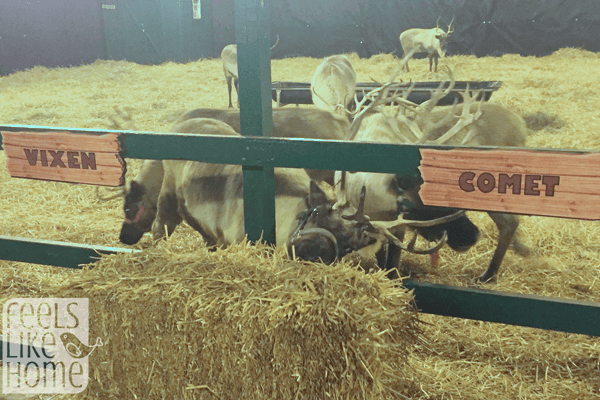 Pin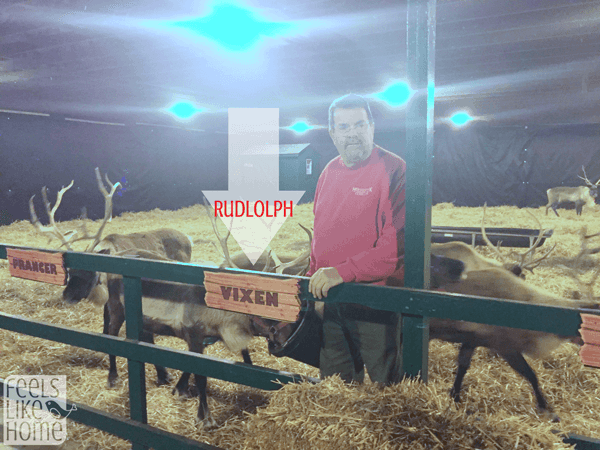 Pin
After Hersheypark, we piled in a huge van and drove through Hershey's Sweet Lights. Sweet Lights is a drive-through light display that covers over 2 miles. It costs $20 per car ($25 on Friday and Saturday night), and Joe and I have always thought it was too expensive.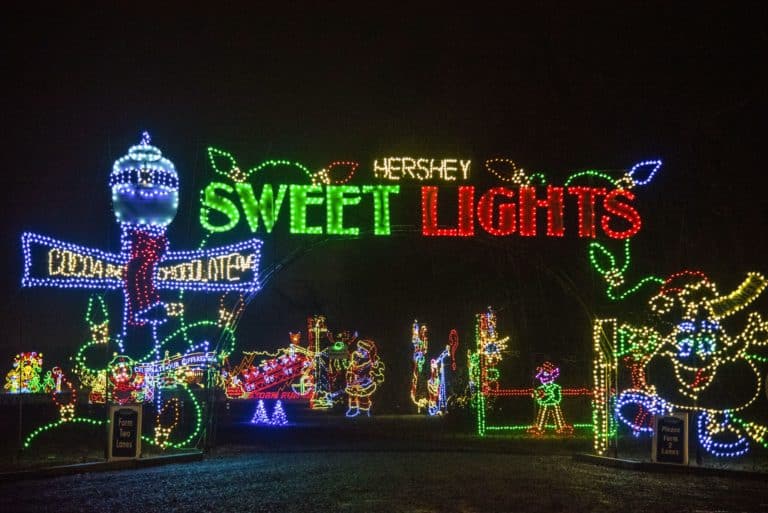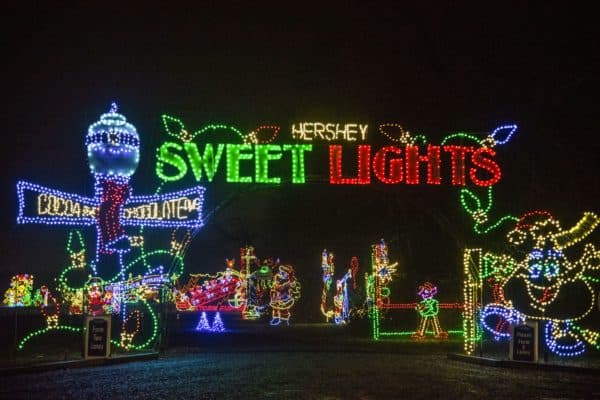 Pin
But after seeing all the lights and displays, I was sold!
In fact, Joe and the girls met me in Hershey after my weekend, and we paid for a trip through Sweet Lights so they could enjoy it too. I highly recommend Sweet Lights for any family!
Drive slow and enjoy all the amazing lights!
One tip - you can count the number of Rudolphs in Sweet Lights if you want a fun extra thing to do. When the bloggers were going through, we found 10. Grace and Allie found 51.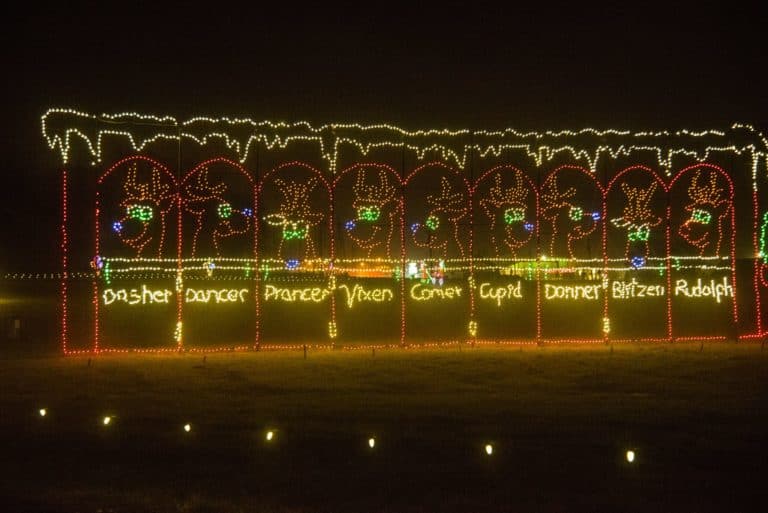 Pin
Saturday
We got up and enjoyed breakfast at the Hershey Grill. I had a gluten-free omelet, but some of my friends had S'mores French Toast which looked amazing. I was really wishing I could eat that, but I was afraid of getting sick, so I abstained.
After breakfast, we had a tour of the Hershey Lodge, where we stayed for the weekend. The Lodge is super nice with all the fancy touches you'd expect at a luxury hotel - chocolate scented soaps, shampoos, and lotions, and Hershey's kisses everywhere!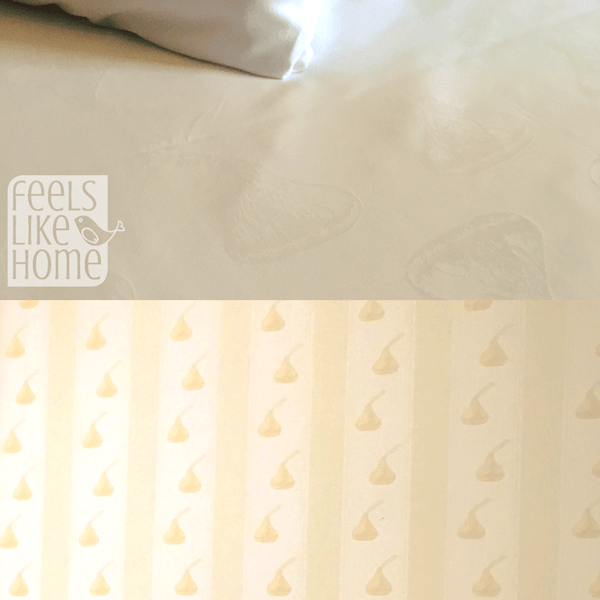 Pin
I am super excited about the Hershey's Water Works. It's an indoor water park with three pools and a splash pad, designed with kids in mind. After seeing it, Allie asked to come back for her birthday next month! We are going to do that in lieu of a party.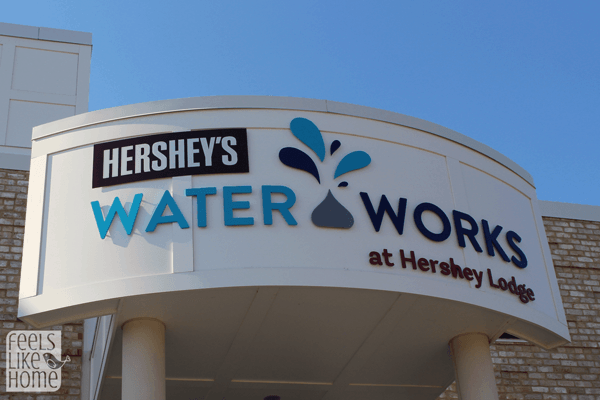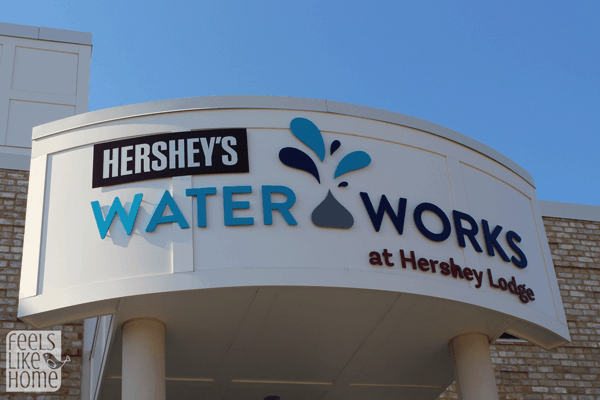 Pin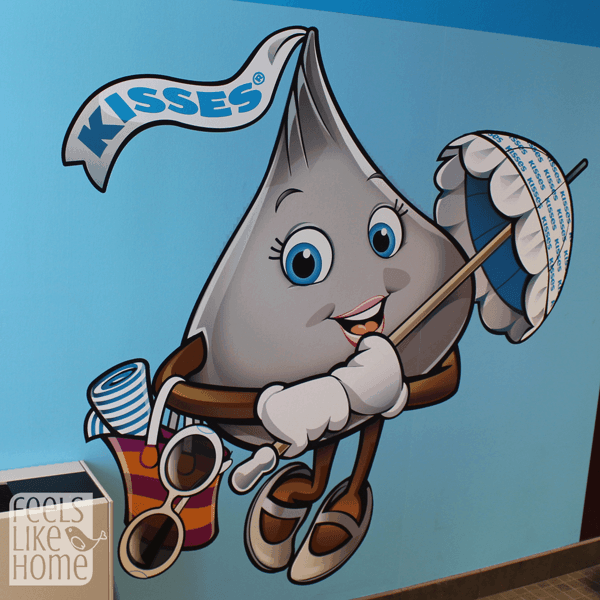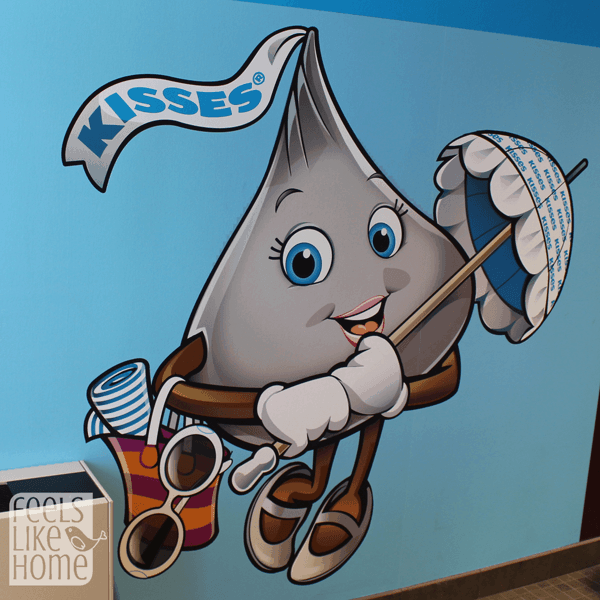 Pin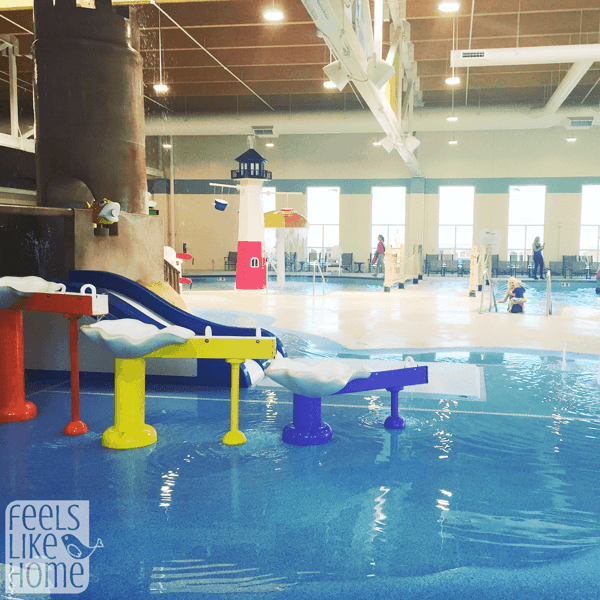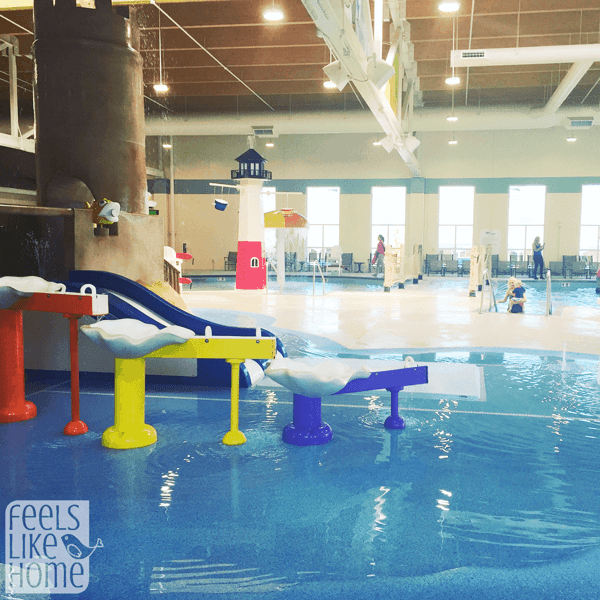 Pin
Inside the Water Works, there is an arcade and a kids' play room with big bean bag chairs for the grown ups. I think I even heard something about movies shown in here at certain times.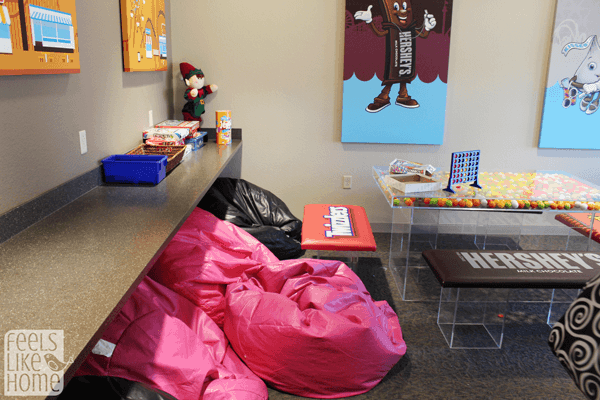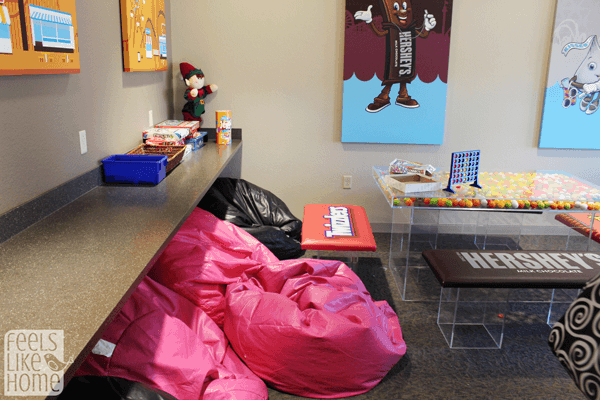 Pin
Next, we had a tour of Hershey aboard the Hershey Trolley Works. I learned so much about the history of the town and the great man that Milton S. Hershey was from this tour. It was fascinating AND the conductor stuffed us full of chocolate! I would like to do this again some time with Joe.
My favorite fact - the Reece's Peanut Butter Cup is the #1 Hershey product in worldwide sales.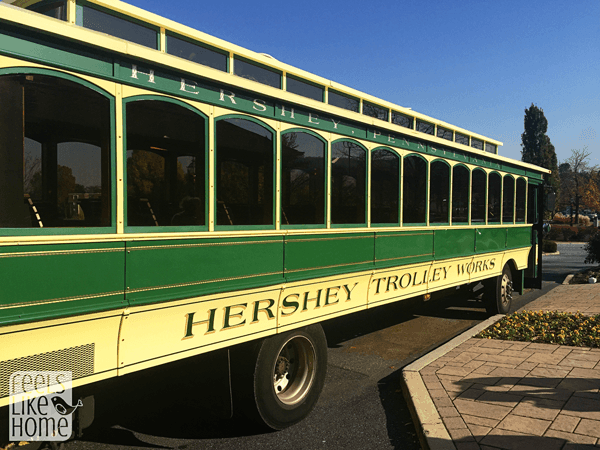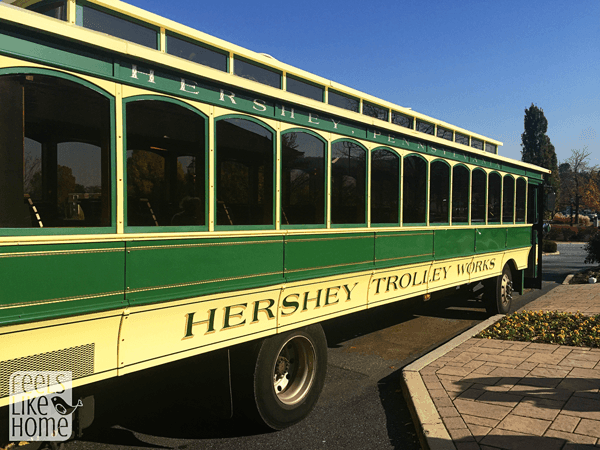 Pin
The trolley dropped us off at Devon in downtown Hershey. Not being a big seafood fan, I had never been to Devon before. But I learned that they have a lot more than just seafood even though they're well-known for that.
Devon uses a combination of fresh local food and seafood flown in from afar. In fact, they told us that every piece of seafood they plate has been out of the ocean for 48 hours or less. I was really impressed by that.
First, they dazzled us with a seafood sampler. I tasted everything, and it was all amazing! I don't eat calamari a lot, but every time I've ever eaten it, the circles were rubbery. These circles are tender - something that I couldn't believe. I don't know how they prepared it, but I was totally in love. And the shrimp scampi was delicious, too!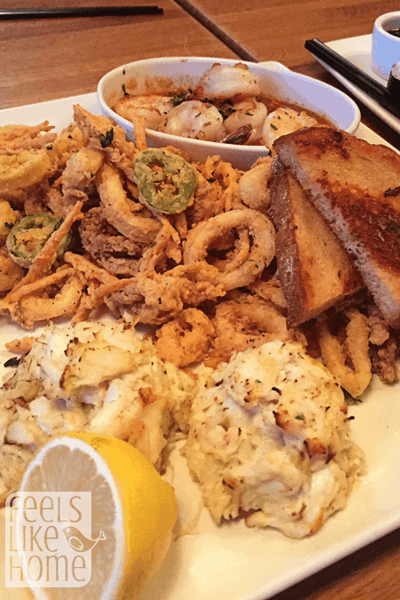 Pin
This is goat cheese bruschetta. Also amazing.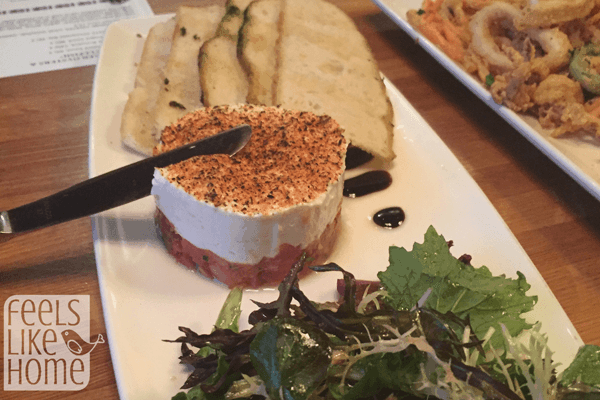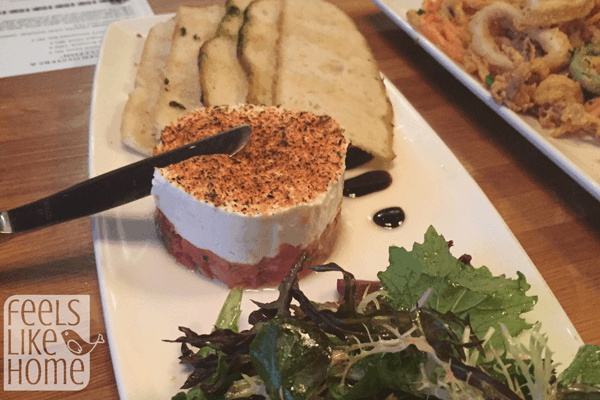 Pin
And the pièce de résistance - a center cut filet mignon with roasted mushrooms and asparagus. It looks small thanks to my less than stellar photography skills, but this was the most amazing meal of the entire weekend. The filet was tender and juicy. The mushrooms were a blend of at least four different varieties and paired perfectly with the beef. And asparagus is just asparagus - my favorite vegetable.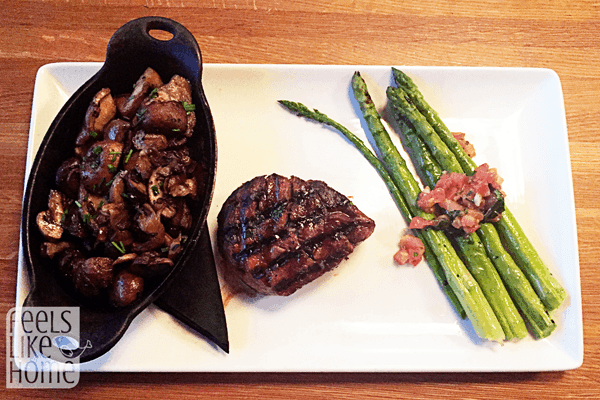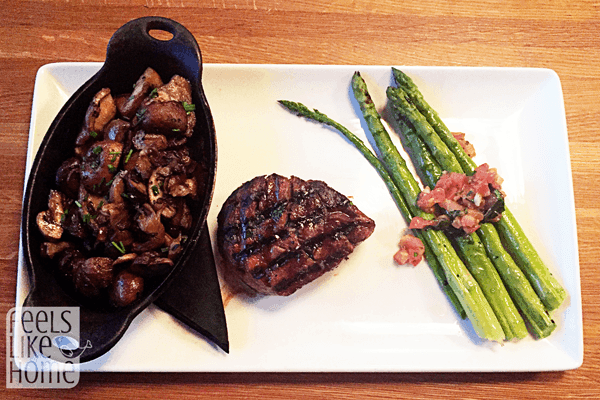 Pin
Then, even though I was stuffed from the superlative meal, I found room for some crème brulée which is one of my favorite desserts. It definitely did not disappoint.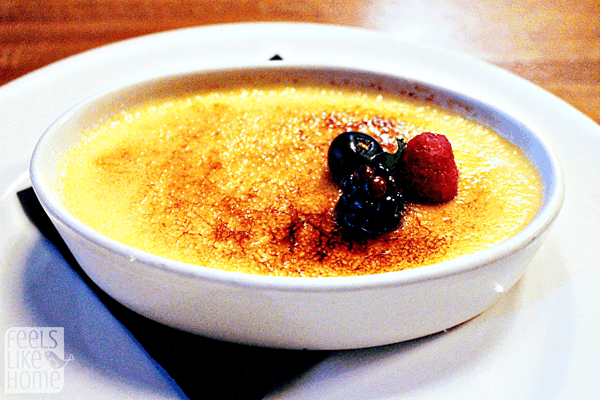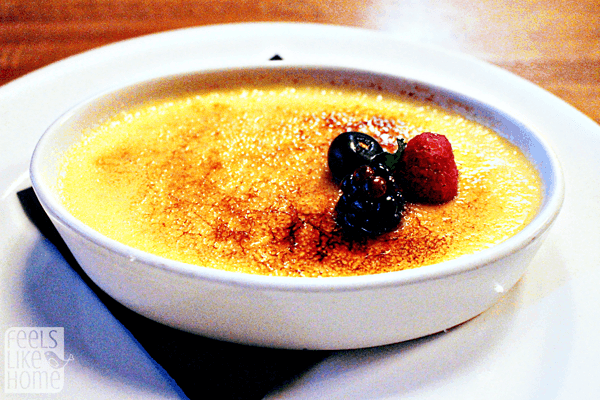 Pin
After Devon, we had a tour of the Hershey Camping Resort which I have never considered a destination (as I don't like camping), but after hearing all about it, I might want to! They have everything from tent campsites to one and two bedroom deluxe cabins like the ones below.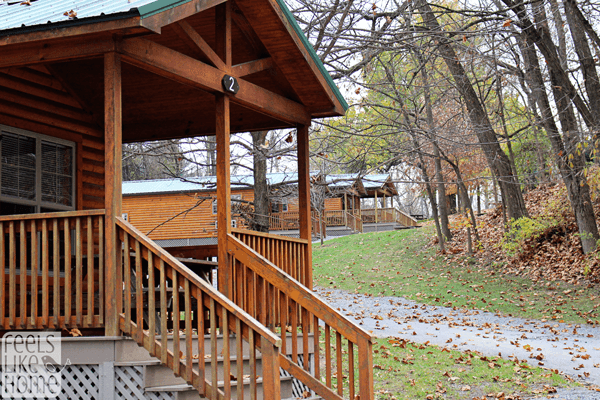 Pin
The camping resort has special activities all year long including Girl Scout camping in June, specialty weekends, and trick or treating and costume contests at Halloween.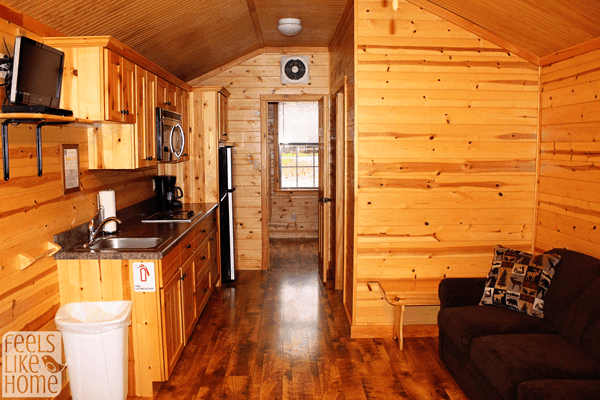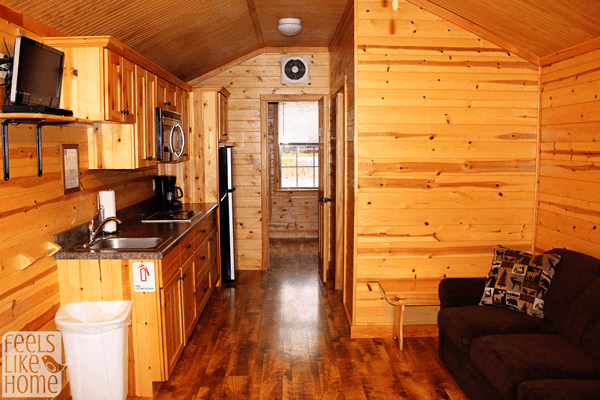 Pin
After the campground, we went to an after-hours tour of ZooAmerica. This is something else that my family will be doing again later on as it was incredible. I got to feed two bears, the sea otters, and watch the alligator eat. I held a screech owl and pet an alligator and a chuckwalla. I will write a whole post about this, too.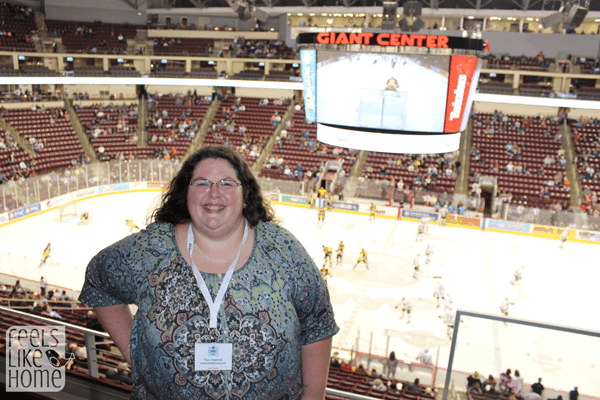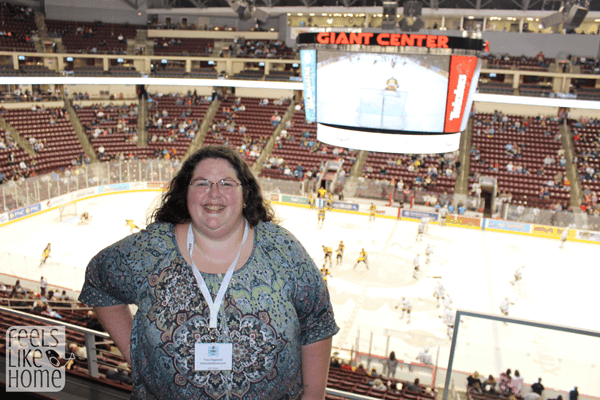 Pin
After the zoo, we headed to see more bears - the Hershey Bears! We were treated to a suite with fantastic food while we watched an exciting game against the Wilkes Barre Scranton Penguins. After football, hockey is my favorite sport, so this was a real treat for me.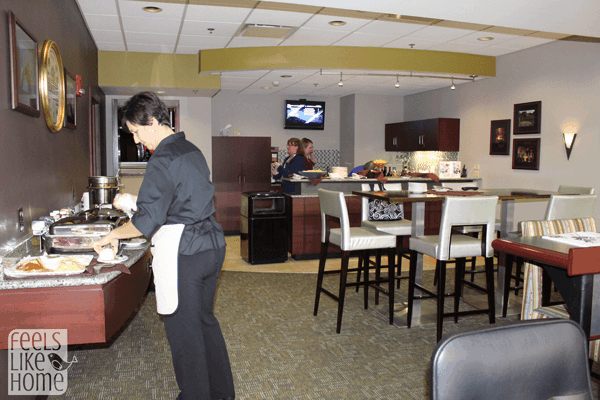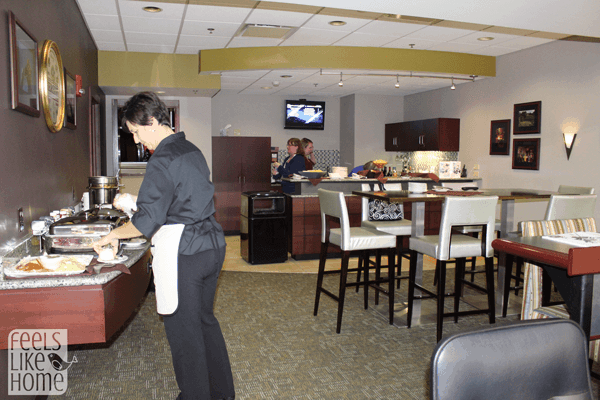 Pin
And the suite! If you ever get the chance to watch something from a suite, DO IT.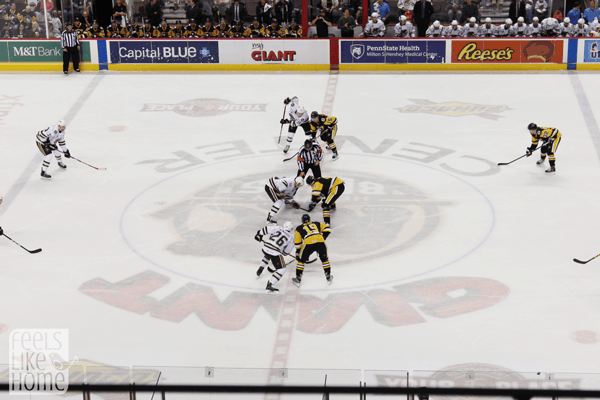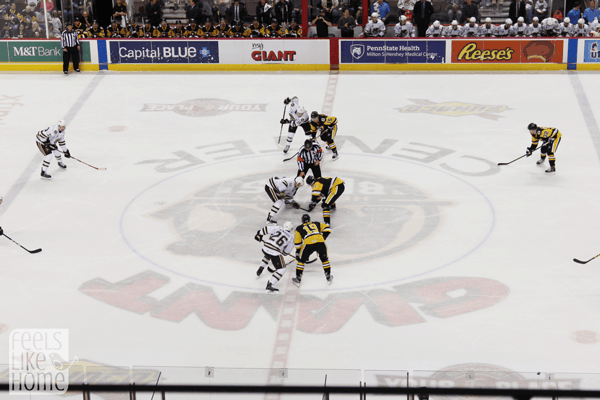 Pin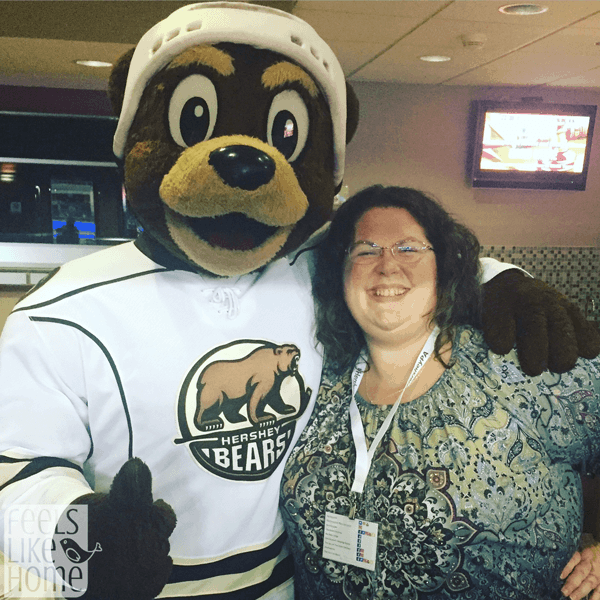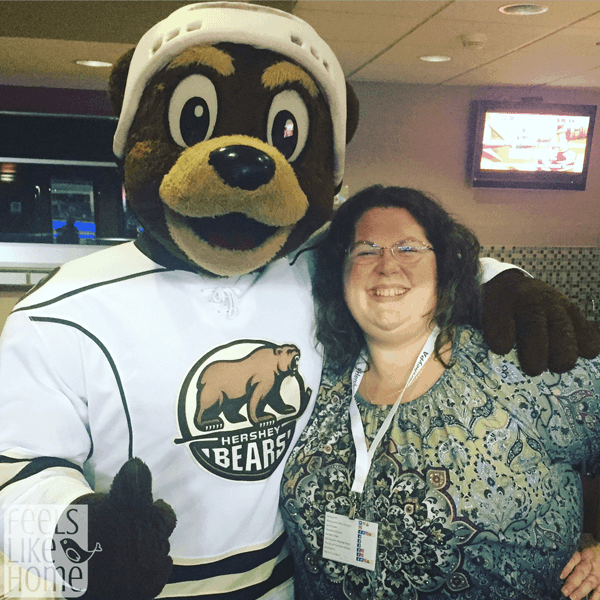 Pin
Sunday
Our Sunday was all about pampering! We got up at the crack of dawn and headed immediately to the Hotel Hershey, Milton Hershey's luxury hotel built during the Great Depression.
Our first order was the breakfast buffet at The Circular in the hotel. It had a lot of gluten-free options, and they even brought me gluten-free toast when I requested it.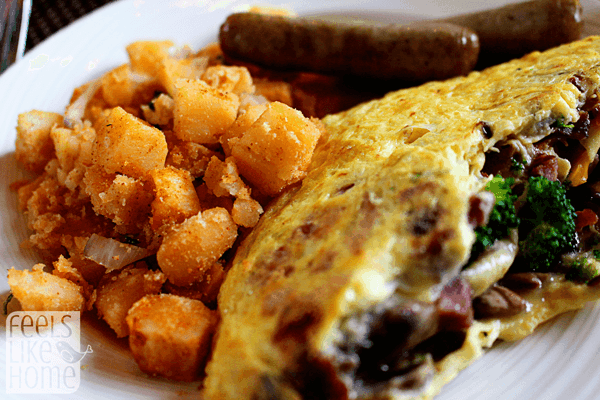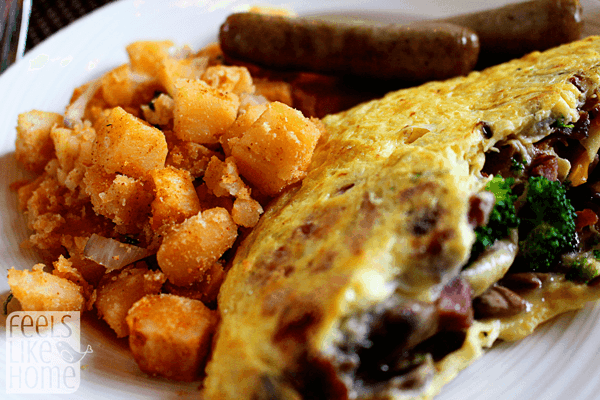 Pin
I have been to The Circular before, and the thing that always impresses me is the beautiful stained glass. Milton Hershey had these pieces designed in York, and they feature all kinds of birds and plants. Look at this woodpecker! (Or is it a flicker?)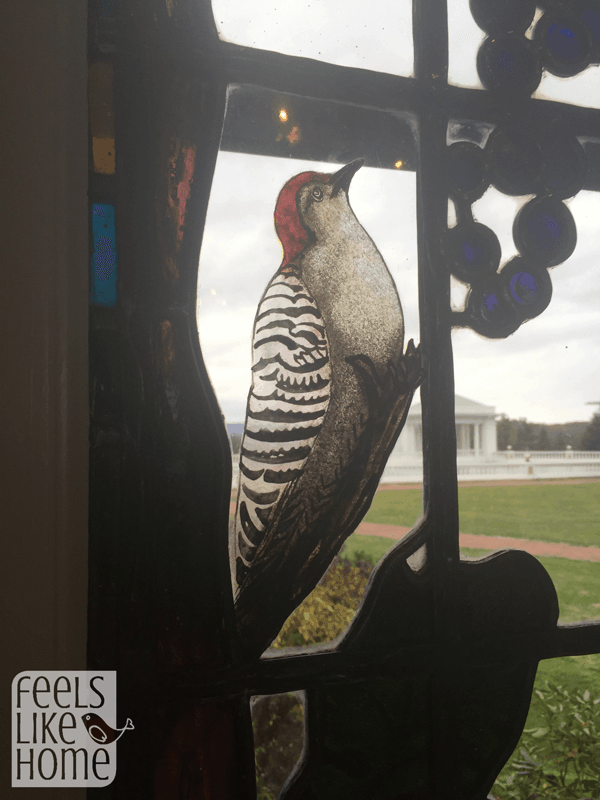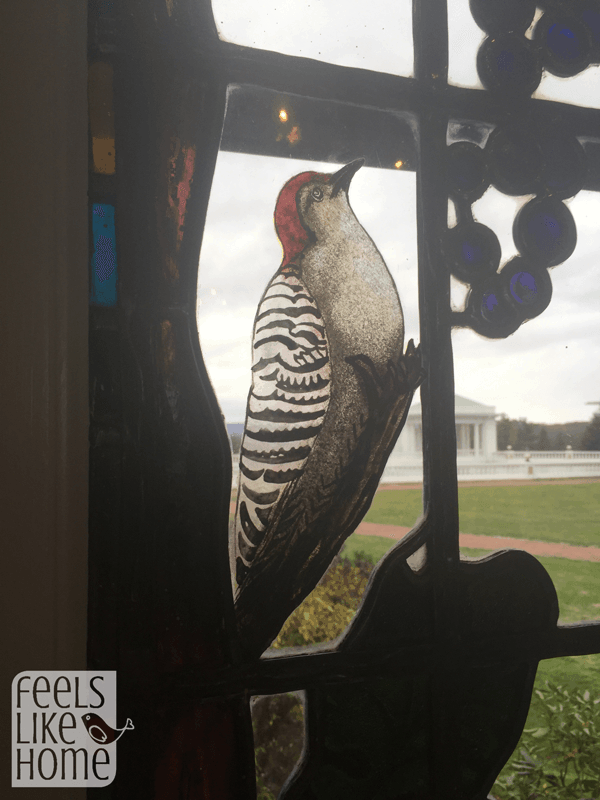 Pin
After breakfast, we went to the chocolate spa! I have had lots of friends go to the spa here before, but I've never been myself. What a treat!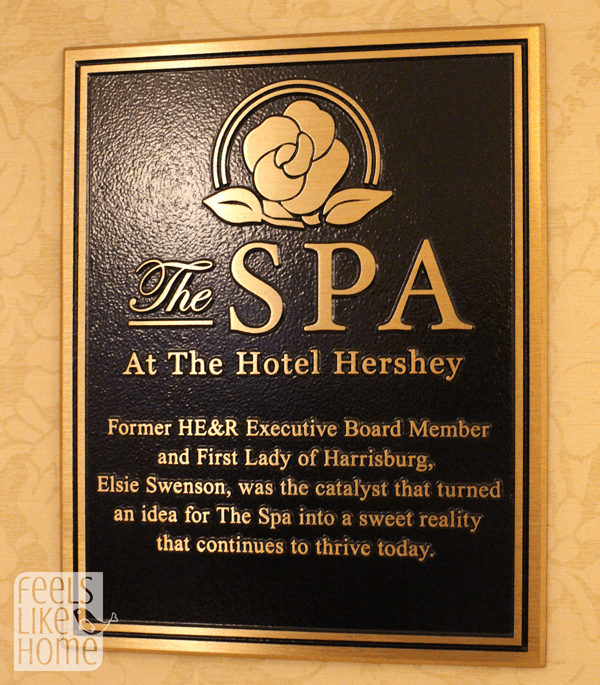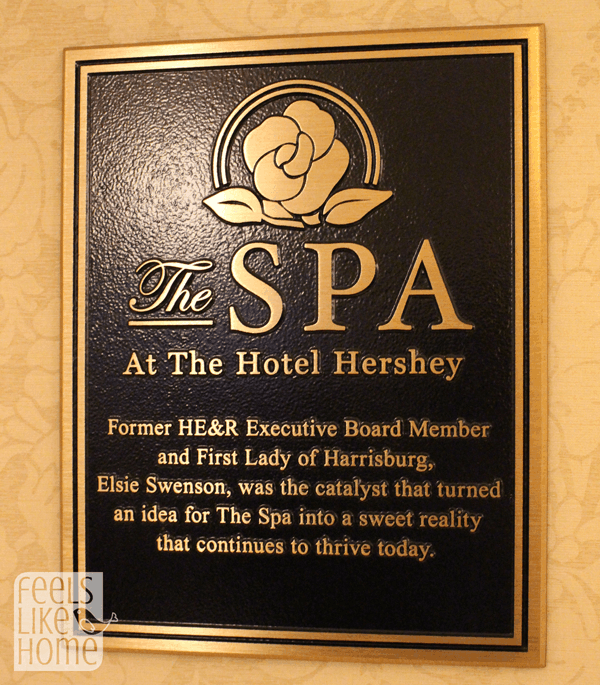 Pin
While I waited for my chocolate pedicure, I drank hot chocolate, nibbled Hershey kisses, and talked with a new friend.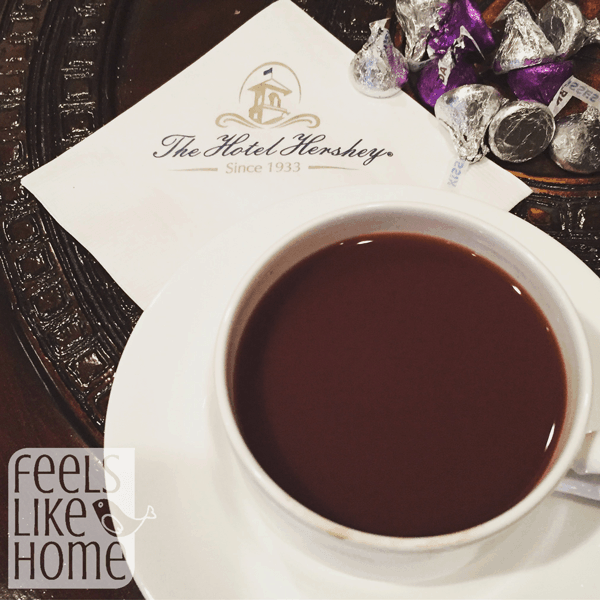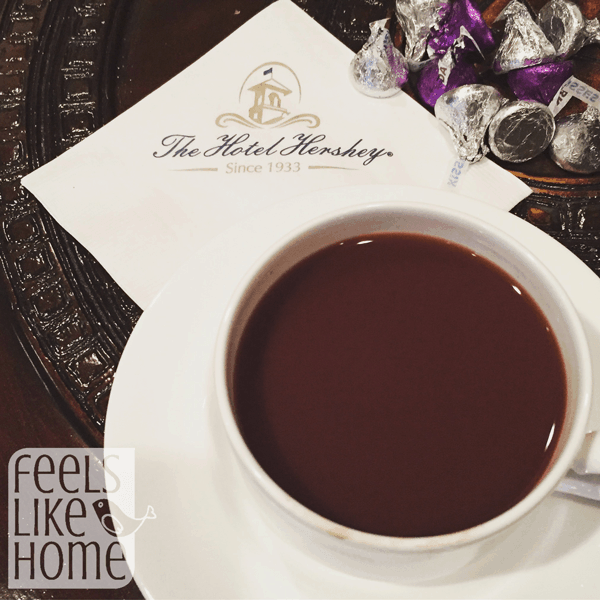 Pin
The actual chocolate pedicure included a chocolate sugar exfoliating scrub, chocolate mask (pictured below), chocolate lotion massage, and hot oil moisturizing treatment.
I was really impressed by the options for nail polish. The Spa has eco-friendly, vegan, harmful chemical free options for polish.
My feet never smelled so good!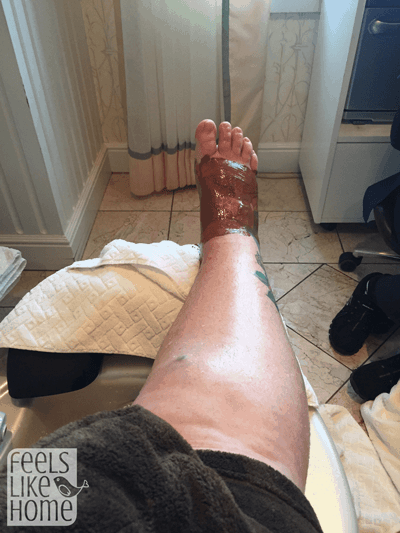 Pin
After our pedicures, we had lunch at The Oasis right inside the spa and then got dressed and had a tour of the hotel. I loved all the history and learned a lot about Milton Hershey and his beloved wife, Catherine.
After the spa, we drove down the hill to the Conservatory at Hershey Gardens. Joe worked on this building over last winter, and it is amazing. My favorite things were the stained glass butterflies hanging in the atrium.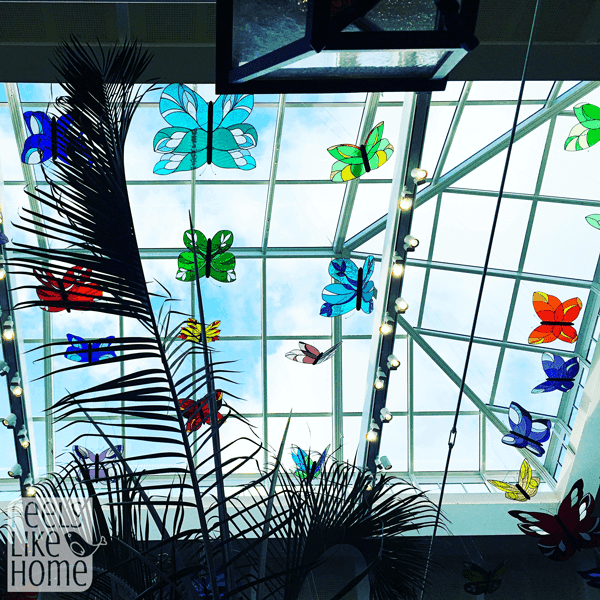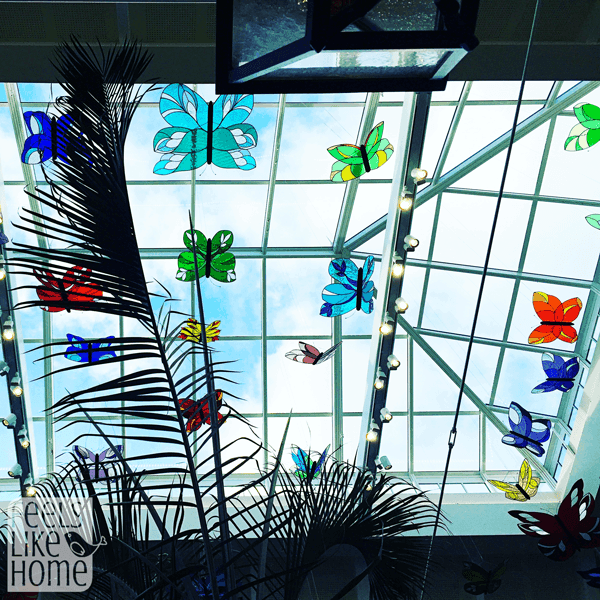 Pin
Another of my favorite things was a huge poinsettia tree - make entirely of living poinsettias. The director of the gardens was telling us that they have to take off the bottom row of flowers and climb inside to water the plants because poinsettias don't like to have water on their leaves. It makes them turn brown.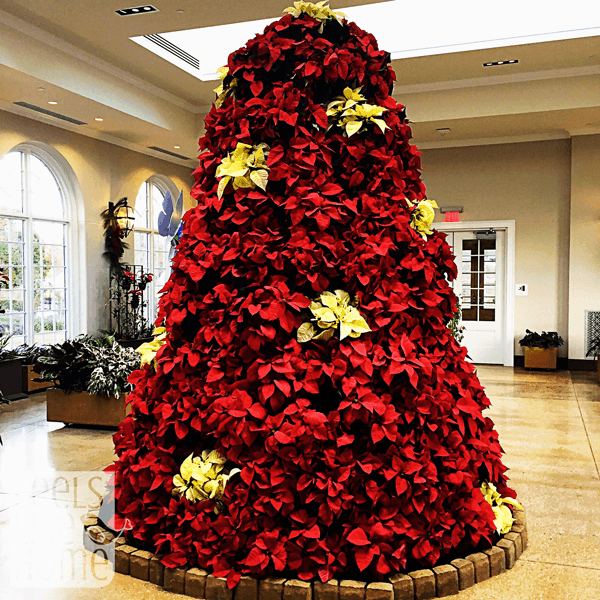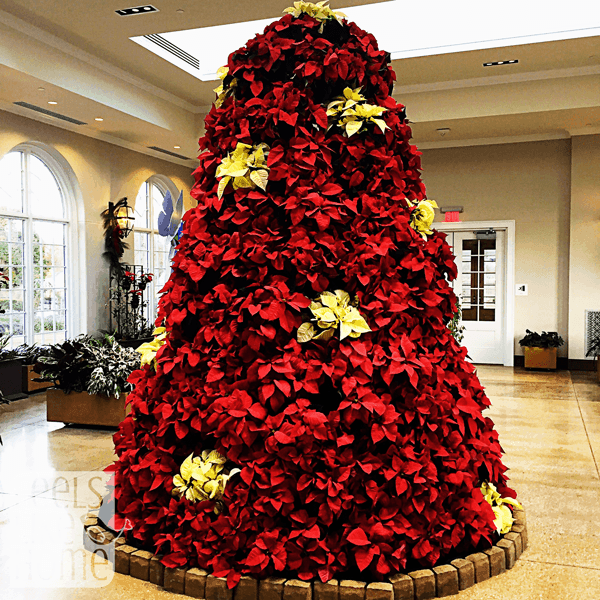 Pin
Then of course, the crown jewel of the Conservatory is the butterfly house, an all-weather fully enclosed and temperature controlled environment where they raise hundreds of butterflies. They have cabinets full of chrysalides waiting to crack open.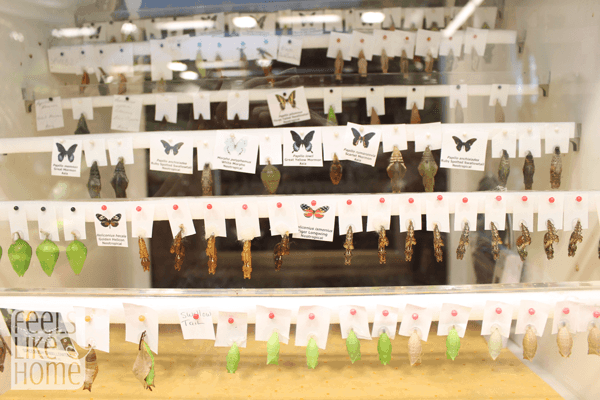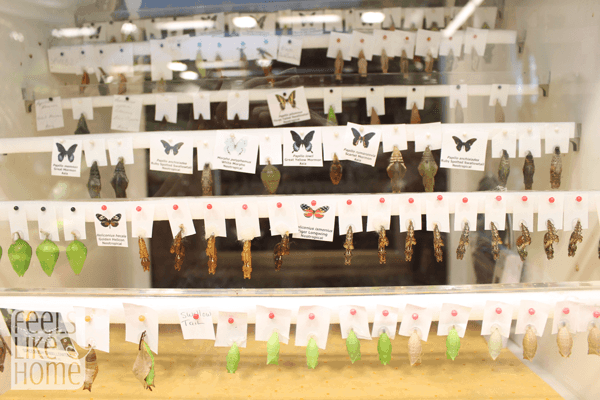 Pin
And of course many, many butterflies and moths.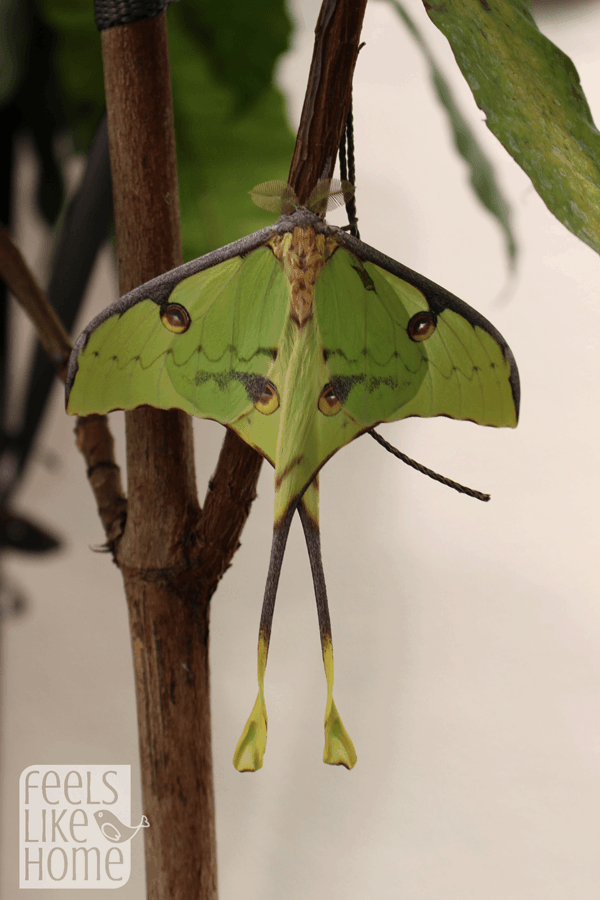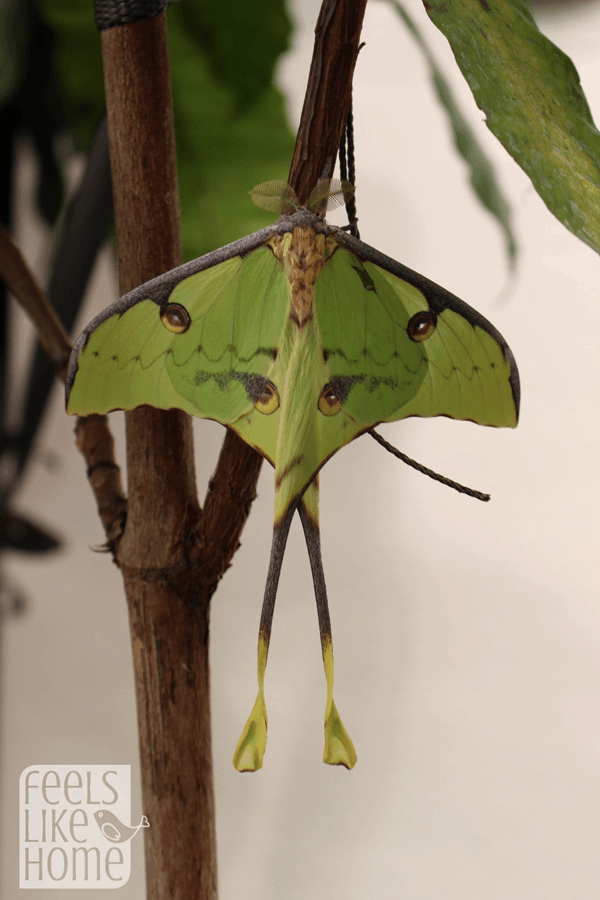 Pin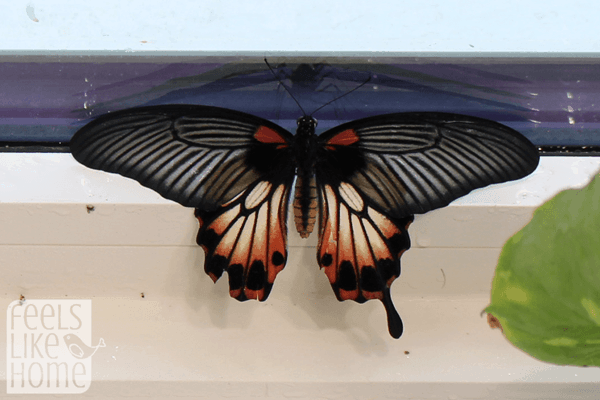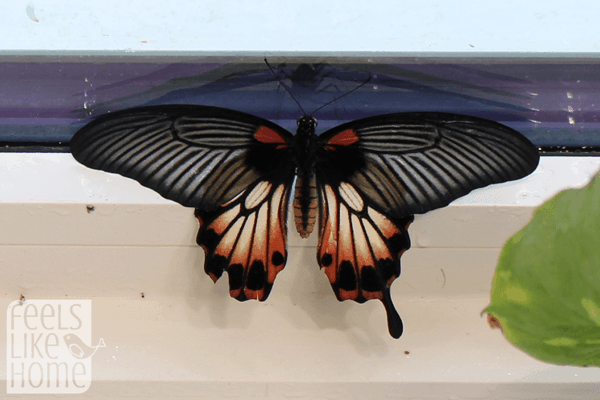 Pin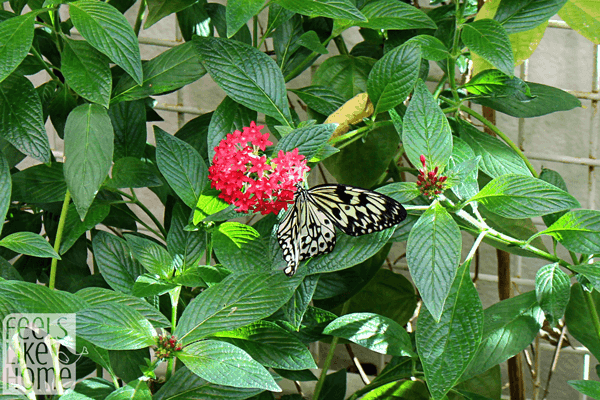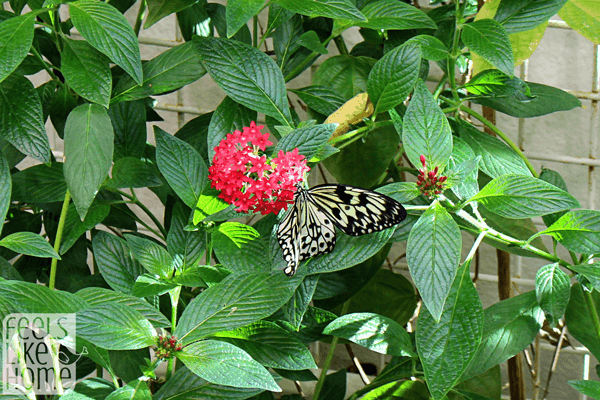 Pin
After the Conservatory, we headed back to the Lodge for one last thing - the Holly Jolly Hot Cocoa Bar. You will never drink better hot chocolate than what they have in Hershey, I promise you. It is amazing, and we were treated to all kinds of whipped cream and stir-in toppings. Definitely fun, and I am going to ask if they'll do this for us when we go for Allie's birthday.
I don't have words to describe how awesome this weekend was. Everything about it was just so so amazing. (I know I've overused the word amazing in this post. Sorry.)
There is even more to do in Hershey than I have featured in this post. I can't wait to share the After-Hours Tour and tips for Hersheypark's Christmas Candy Lane with you. Stay tuned!
Hershey Entertainment & Resorts paid for my trip to Hershey including accommodations, food, and all entertainment. I was treated like a VIP, but I was not paid. All opinions and text are my own.