I am almost 8 weeks pregnant, and I am in the throws of morning sickness.
If you've ever been pregnant, you are probably well aware that it's not really morning sickness, but rather strikes-at-any-time-you're-breathing sickness. This time around, mine is most noxious in the early morning, the late morning, and the late afternoon.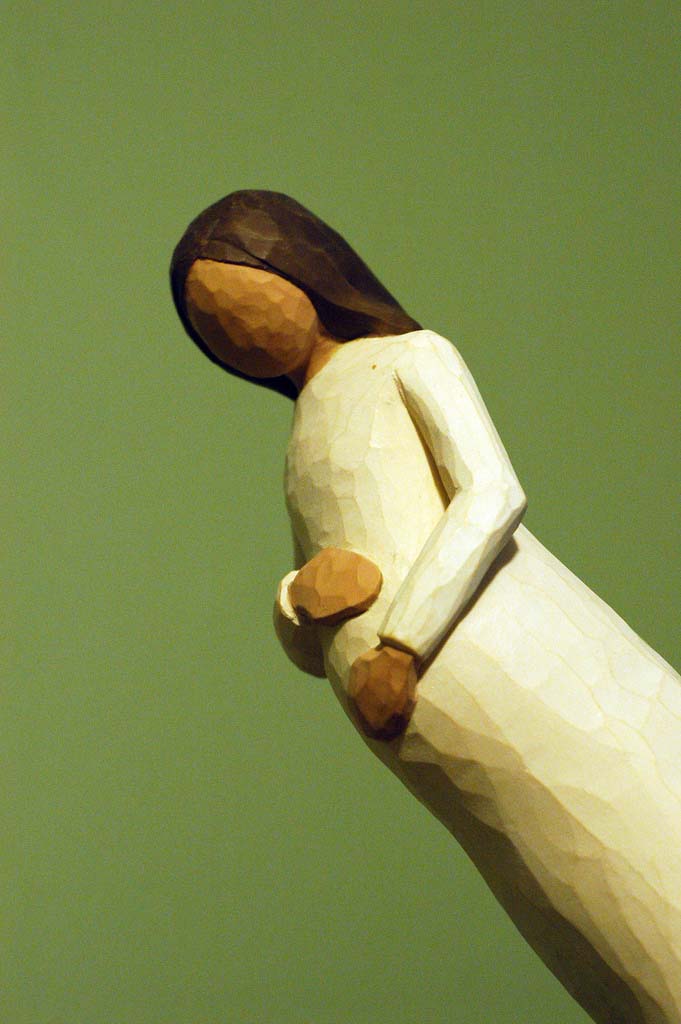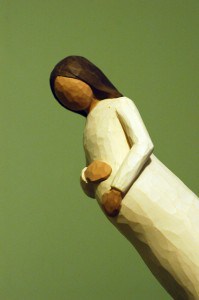 PinThat's an improvement over my pregnancy with Grace when it was all day, every day. I'm grateful for little miracles.
Anyway, I have found some things that help my nausea - and some things that make it worse - so I thought I'd share in case you're ever in the throws of it yourself.
What to Do to Ease Morning Sickness
Sleep. So it's not an option if you're the sole care giver of other children or if you are at work, but taking a nap can give you the respite you need for the wave of nausea to pass.
Eat more frequently. I've been able to stave off the nausea by eating every hour.
No kidding, every hour.
Before you ask how much weight I've gained, please understand that I'm just eating a few bites of something every hour. A Fiber One bar. A 100 calorie pack of pretzels. An apple. Just enough to keep something in my stomach.
And I don't know how much weight I've gained, if I've gained any. I haven't stepped on the scale in a month or two.
Plan ahead. Always have snacks that settle your stomach in your purse, just in case.
Eat within 20 minutes of waking. Freeman Michaels told me that one, and it's been a miracle cure for me. If I wait 30 minutes (because I've taken a shower or something), I get sick. Eat within 20 minutes of waking up, even if it means having a snack ready to go on your nightstand.
You have my permission to eat in bed if you need to.
Suck on hard candy. This time around, I swear by Preggie Pop Drops. I'm starting to sweat because I'm awaiting a big shipment from Target any day now, and I only have 3 drops left in my purse.
Preggie Pop Drops are super sour hard candies. I don't know whether it's the sucking or the sour or something all together different, but the lemon, tangerine, and green apple flavors give me relief (albeit it temporary) from the nausea.
Incidentally, there are also Preggie Pops Lollipops but I haven't tried them. I ordered some with my sour drops, so we'll see.
Consume ginger. Ginger is supposed to be good for nausea, if you can stomach it. Ginger tea and ginger cookies are supposed to be helpful, whereas ginger ale doesn't contain enough ginger to help. That's what I've heard anyway, I do not really care for ginger to begin with.
Wear acupressure bands. When I was pregnant with Grace, Acupressure Bands helped a lot. I can't find mine at the moment, so I don't know if they'd help this time around or not.
Also. Acupressure bands are worn on the lower forearm, just above the wrist. Given the warm weather, I'd have a lot of pregnancy-related questions to answer from my students if I showed up at school wearing my Sea-Bands.
What to Avoid to Ease Morning Sickness
Don't let yourself get too hungry. An empty stomach is a nauseous one.
Don't overeat. It is probably common sense, but I'll say it anyway. Don't eat too much at one sitting. Shortly after I learned that I was pregnant, I ate two brownies and a cookie at a teacher appreciation luncheon. I felt like I was going to throw up for hours afterward. Don't overdo it.
Avoid pungent odors. Smells you previously liked could make your stomach lurch during these hormone-colored days. My mom still talks about how the smell of dinner cooking made her sick every day.
If you can, avoid bad smells especially. When I'm upstairs, I ask Joe to move our cats' litter box outside. I just can't handle its odor (even though it's almost nonexistent to me when I'm not pregnant).
Avoid foods that are hard on the stomach. Fried and/or spicy foods give me indigestion almost immediately, and they induce heartburn and nausea for hours afterward.
Don't forget to drink lots. Get plenty of water. Even before I was pregnant, I drank 8 to 10 glasses of water a day. Thinking that was enough, I didn't increase the amount I was drinking.
A few weeks ago, I called my obstetrician's office in a panic; I had intense cramps in my pelvis. It turns out that I was dehydrated. Make sure you're getting enough water, and go easy on the caffeine.
Don't wear yourself out. If you become exhausted, it will be harder to deal with the nausea. Ask your family members for help, and take time out to lie down when you need to.
Don't go to bed hungry. Have a little snack - a yogurt, some cheese, a glass of milk, or even a piece of fruit - or else you may wake up nauseous in the morning.
I'm not a doctor, and I don't presume to be, so if you are worried about something, get real medical advice. I am, however, a mother who's been through rather severe nausea before, and I thought it might be helpful if I shared what has worked for me.