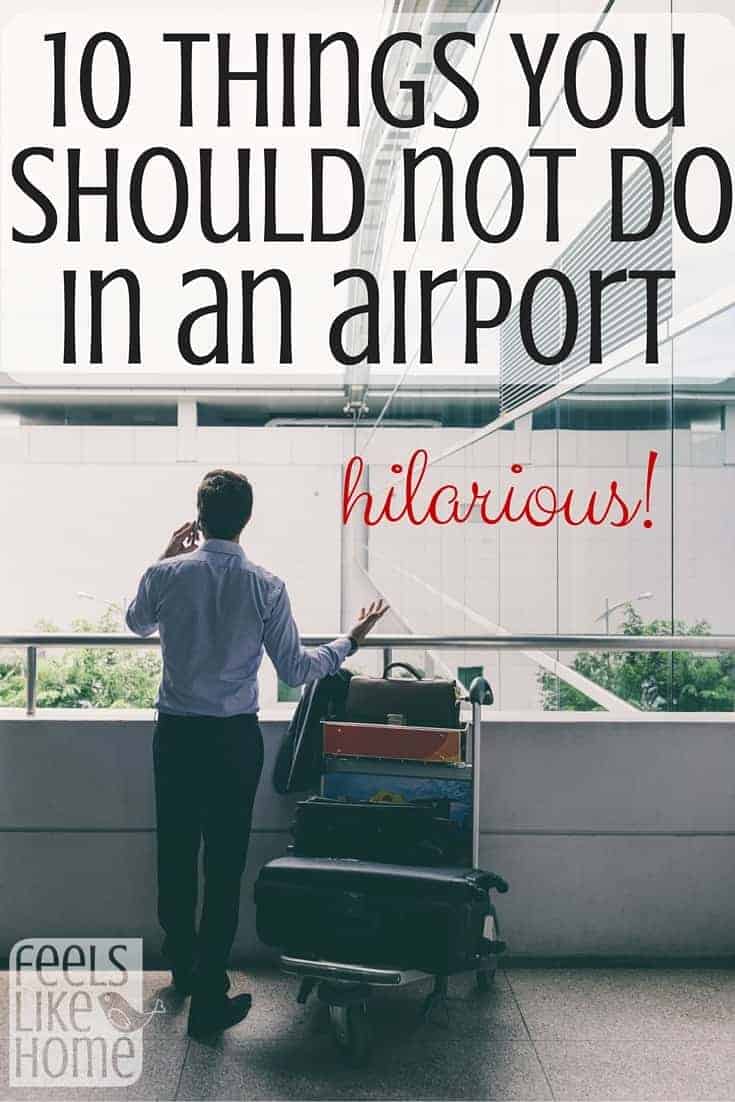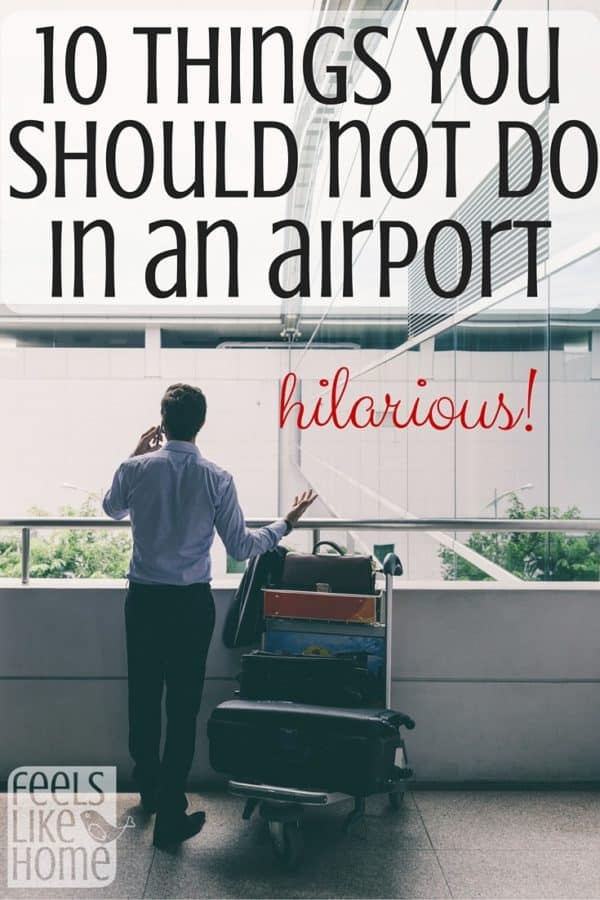 Pin
This is Feels Like Home. There's a reason I called my blog Feels Like Home. I like to stay close to home. I don't especially like to sleep in another bed (though I'll make an exception for my Grandma and, occasionally, for a vacation).
However, as you know, I traveled to Chicago last week to attend the BlogHer conference. I was thrilled that Sara Lee Soft & Smooth sponsored my trip, and I was able to get a direct flight to Chicago from the airport that's ten minutes from my home.
I was excited to fly. I really enjoy flying, and I enjoy looking out the window at the ground below. I could gaze at the smooth perfection of grass and soft, bumpy forests and the ball fields and the swimming pools and the puffy clouds for hours and hours.
I've never had a problem with airports, either. I have never flown with my family, always by myself or with friends, and I don't mind taking care of my own business and paperwork at the airport.
Except the last time I flew was 2002 or 2003. I think there must have been lots of restrictions, but looking back, I don't remember that there were. I dropped my bag at curbside check in, ran my carry on through the x-ray, and walked through security in a matter of moments.
It was not that easy now.
If you haven't flown in a while, allow me to enlighten you. There are copious restrictions in 2009. I care about you, Dear Reader, so I will share with you some things that you should not do while attempting to travel by air.
Not that I did any of these things. This is all hypothetical.
Um, yeah. Let's go with that; I completely made it up.
10 Things you should not do when attempting to get on an airplane
Your family cannot accompany you to the gate. The sometimes kind and often lovely security people will not allow anyone without a boarding pass or a gate pass to get through the checkpoint. If you attempt to bring your family, they will be sent back from whence they came, leaving you a sobbing puddle of clothes and overstuffed luggage. (Side note: I don't know what a gate pass is or how to acquire one. Care to enlighten me?)
Some airports pay careful attention to the number of bags that you attempt to pass through security. You may only bring two items on board, and your purse or laptop tote counts as one. If you have three bags full of loot that you acquired at, say, a very cool bunch of parties at a very cool professional conference, you could be forced to consolidate them into two bags or stuff the smallest one into your friends' bags until you are through security and walking around near the gate.
The kind airline representative at the gate may not mind your small, extra carry on bag, and the flight crew may not mind either. Or maybe they will mind, and it will all get nabbed for gate checking.
Don't ever tell the security agents that you don't know what's in your bag, nor that you didn't pack it personally, all by yourself. They don't want to hear that your husband did it, even if that's the truth. It makes them testy. While you're crying hysterically, the security agent will ask if you have any liquids in your bag. If you tell them that you aren't sure whether you do or do not, he will pull your bag and search every. single. compartment. looking for contraband. More than once. And then he will run it through the x-ray machine and call for a bag check, which means that a handful of his colleagues will come look at your underwear on the x-ray machine and then search the bag again, looking for something your ill-tempered friend missed the first time. This brings me to my next point, and that is -
You know how they used to tell you to put your toiletries in your carry on because they could explode in the unpressurized cargo area of the plane? This no longer applies. You'll probably be feeling smart about putting your mousse, perfume, and gel-style deodorant in your carry on bag, but you will feel much less so when you have to take them all out and throw them away at the security checkpoint. And then you'll be cursing yourself for the duration of the trip because you have frizzy hair and samples of deodorant from the front desk of your hotel. (They may offer you the option to return to the check-in desk and check your bag, but if you've waited until the last minute to go to your gate or don't want to pay an extra twenty-five dollars for the bag, this may not be an option.)
Do not attempt to carry a bottle of water from outside the security gate into the airport. They don't care about the abundance of plastics in landfills, nor about wasting water. They don't care whether the bottle is still factory-sealed or not. You can stand outside the security booth and drink all of the water you would like, but you may not bring it inside the booth. You can, however, buy an identical drink once you get inside the gate, and no one will mind.
If you forget to take your shoes off and run them through the security x-ray machine, the guard may allow you to pass the whole way through before he makes you turn around, go back to the x-ray machine, and submit your shoes for inspection. This will happen no matter what kind of shoes you're wearing, even Crocs or flip flops.
You may not ask to see your shoes or your bags on the x-ray. No one will be amused; they don't care how interested or geeky you are.
You should not have anything glued to or stuck on your laptop computer when you're flying. The security professionals will ask you to remove it, and when you can't, they will try to remove it for you. When they can't (because it's glued on, as you tried to tell them), they could become annoyed and curt. They will then take your computer to another area where they swab it down with something, touch it all over, and finally give it back to you several minutes later.
You may not bring chocolate sauce, strawberry jam, or ice cream toppings in your carry on bag. If your luggage is over the 50 pound limit, and you're trying to remove weight from it, you should leave these items somewhere else. The security officers will not appreciate your kindness when you ask them to donate the unopened items to a charity because they are sealed, and the officers may not be friendly about rifling through your bags. Again.
Don't forget to empty your pockets. The same security officer who allowed you to come the whole way through the checkpoint before making you turn around and put your shoes in the x-ray machine may want to pat you down because you forgot to take your iPhone out of your pocket.
Disclaimer: Yes, I know why the rules are in place. I am not agreeing or disagreeing with any airline or FAA policies, simply trying to save my fellow infrequent flyers from embarrassing debacles in the airport.