I was on my way to work. Since Grace's day care is all but across the street from the school where I teach, I drop her off just before I get to work.
About a half mile from our schools, I stopped at a red light, the last car in a long line of traffic.
CDs flew past my face. Hitting the dash. Sunglasses hit the passenger seat.
What's happening?
My car's engine wasn't running, but I hadn't turned it off.
I couldn't think.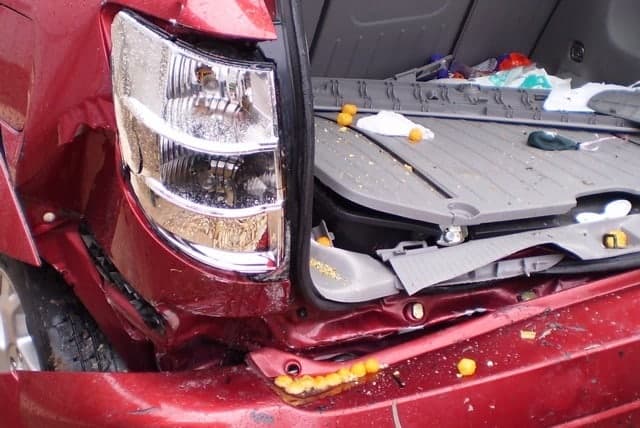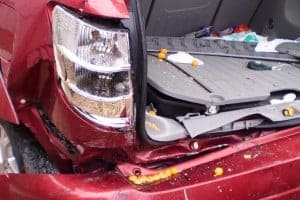 PinThe instrument panel was illuminated with flashing lights.
Why are the lights all on?
Elmo was singing from the radio, but the car wasn't running. I hadn't touched the keys.
What happened to the engine?
The hood of my car was folded up in the window, and I could see a gray mini van behind my car, between us and the barrier of the bridge.
Grace! I couldn't breathe.
Grace was screaming. In my rear view mirror, I saw huge tears running down her ruddy cheeks; her fingers were white as she clutched her blanket.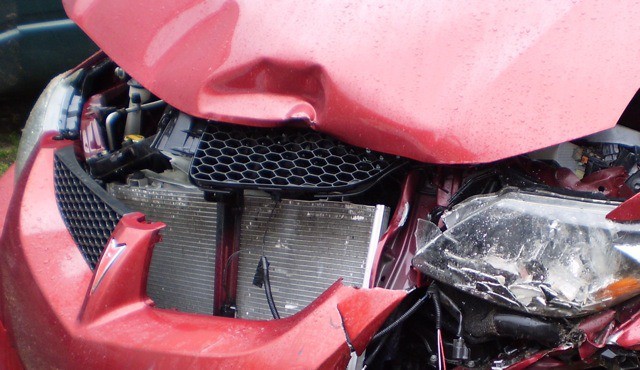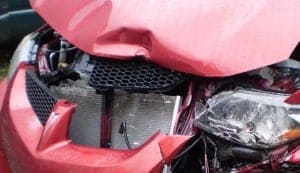 Pin
Screaming.
Who was driving the van?
I reached back, unbuckled my baby, and helped her to climb up into my lap. I felt her all over, and I asked if she had any boo boos. She didn't answer, just kept screaming. Her tiny arms squeezed me tightly.
Instinctively, I rocked from side to side, rubbing her back.
I sighed a long sigh and started to cry. I shook, and Grace's screams intensified.
Grace needs you to get it together.
I took a deep breath and held it until the tears stopped.
My hair was everywhere. I pulled it up this morning, didn't I? I felt around, and the clip I'd used earlier was still tangled in my hair. I pulled it back up, and glanced around for my cell phone.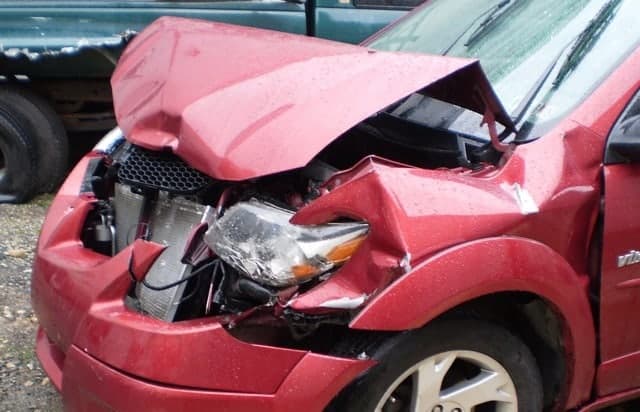 Pin
Police. I have to call 9-1-1.
I couldn't find my phone.
A woman was standing in front of my car. I nodded to her, and she quickly passed by.
I tried to open my door, but it was stuck. We couldn't get out.
I breathed another deep breath and held it to prevent another sob. I rubbed Grace's back and talked to her in my lowest, most calm voice.
You're okay, Pumpkin. Momma's okay. Everything will be all right.
So confused.
The teen who'd been driving the van stood at my window, searching for a sign. He looked terrified.
Police, paramedics, fire fighters. I found my phone, and I called my husband.
"We were in an accident. Someone hit us from behind and pushed us into another car. I think we're okay. We'll call you later."
A tow truck appeared among the fire trucks and ambulances.
The car had to be loaded up onto the flatbed so that the scene could be cleared. We had to get out of the car. The police officer was kind. He helped me with our necessary things - car seat, stroller, purse, diaper bags.
My back was killing me.
The paramedics allowed me to choose between my family doctor, a mile away, and the emergency room.
My mom arrived. When I sat down in her car, safely out of sight of my scared babe, I cried and cried. The tears wouldn't stop. I just cried.
Physical exam, x-rays, pain. Confusion. Insurance adjusters. Questions. Tears.
I don't remember the crash.
Questions and tears.
The day went on for ever.