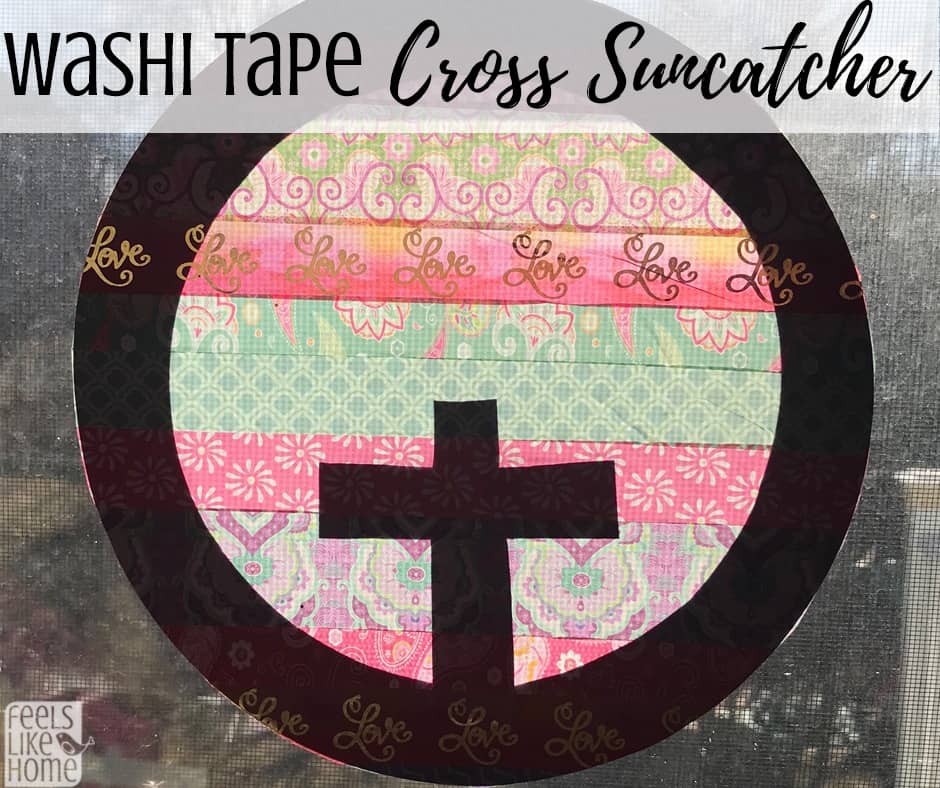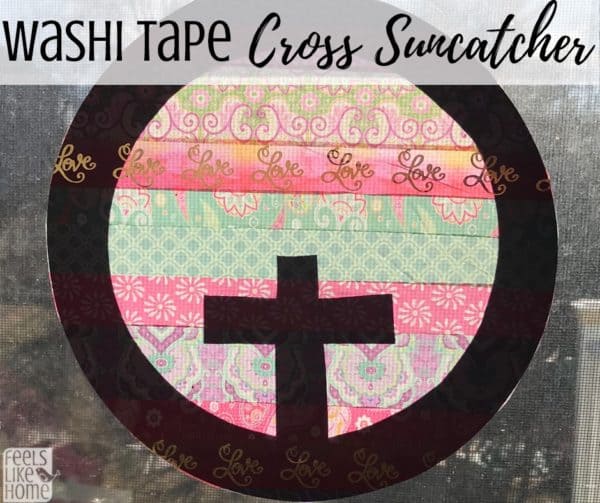 Pin
Back in the old days of my blog, I wrote frequently about homeschooling, crafts, and activities to do with your kids. In the past couple of years, I have pivoted somewhat and now write much more on physical and mental health, but that does not mean I no longer homeschool (I do) or craft (I do) or do lots of fun activities with my kids (I do that too). It just means that I haven't been talking about it as much here.
Last year, in the spring, I made these fun sun catchers with the girls on Easter weekend, took photos, and wrote and scheduled blog posts for this spring. A whole year ahead of time. Craziness!
So here is the first of the posts, even though I don't share this kind of thing so much anymore. I hope you enjoy it because there is another one coming next week.
I have an affinity for washi tape. It's perhaps a bit of a problem, as you can see from my washi stash below. I have a lot of rolls that I've never even used. I tried to open and use as many as I could for the projects I've been working on.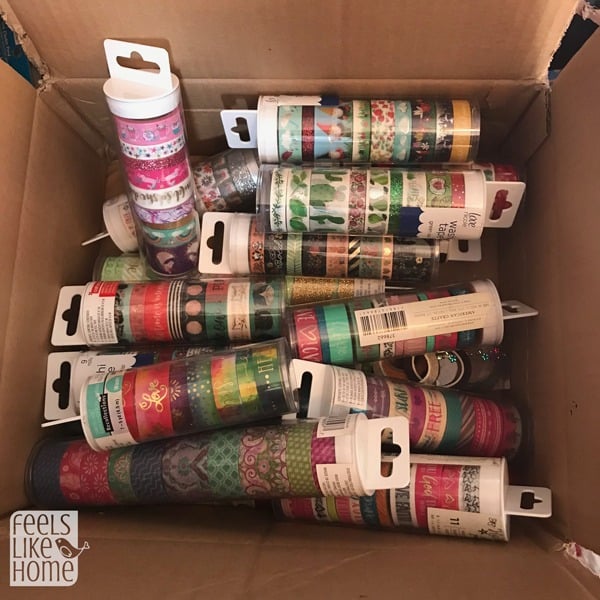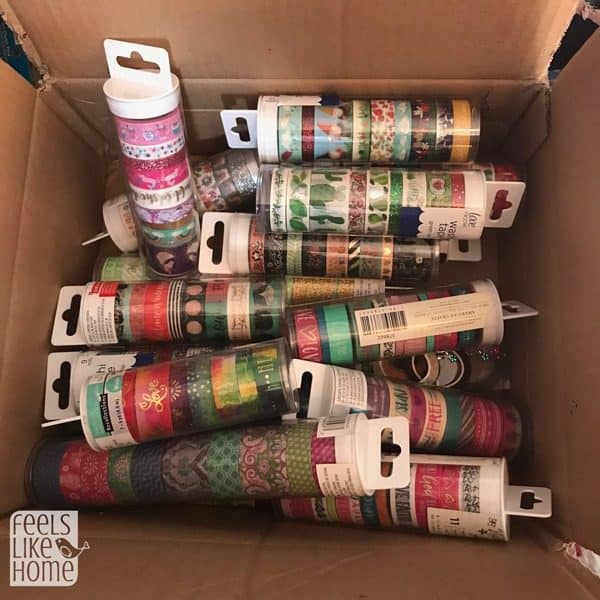 Pin
Washi Tape Cross Suncatcher Craft
Materials
This could not be easier.
Scissors
Circle cutter - This is the one I have and like, from EK Tools which is a scrapbooking company.
Instructions
First, cut out a circle from your piece of paper. I used my circle cutter to make an 8-inch circle with a 6-inch circle inside. If I were making this again, I would have made the inner circle 6.5 inches so the frame was a little thinner.
Next, fold the leftover cut out in half and draw half of a cross. I made my crosswise piece a little too skinny and ended up supplementing it below. Cut out the cross.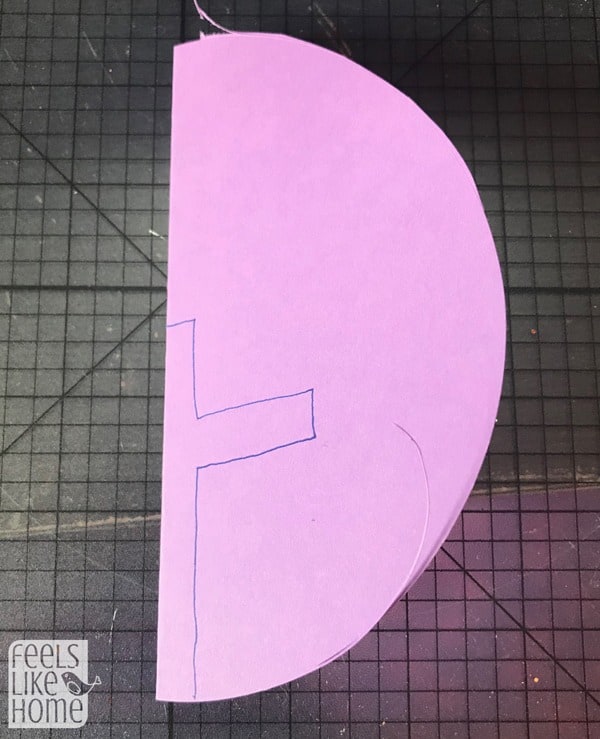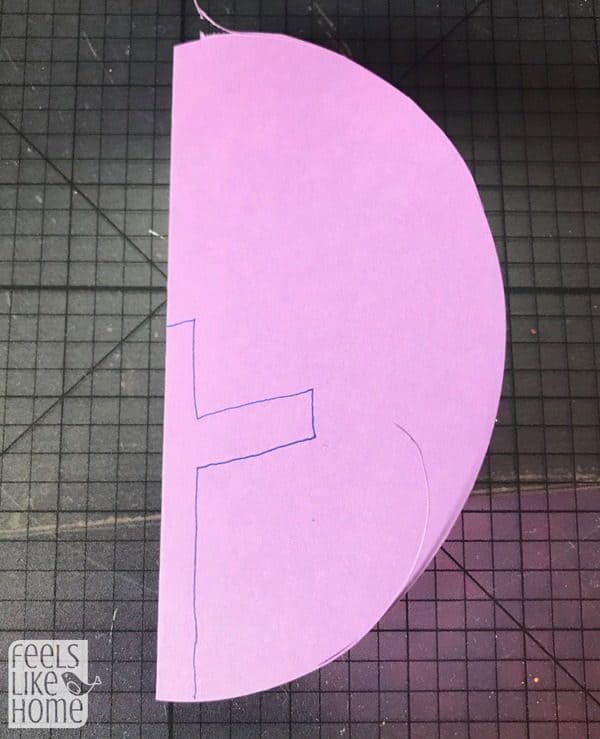 Pin
Here's where I added extra width to the crosswise piece. I thought it looked better with that part thicker.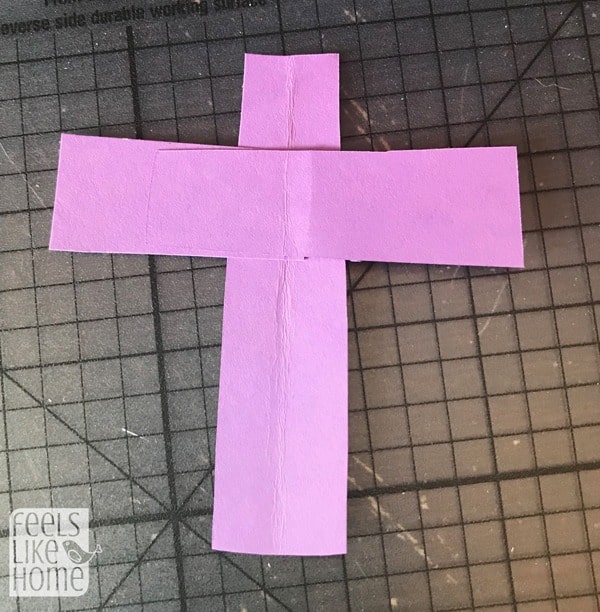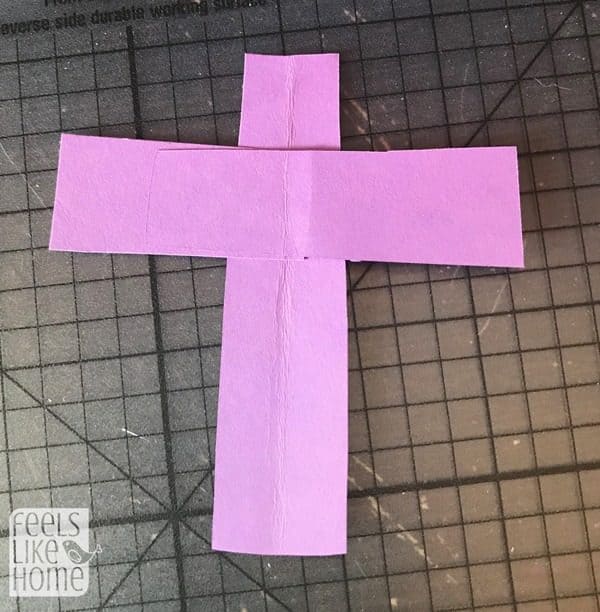 Pin
Next, lay the cross on top of the circle. You could really put it anywhere, not necessarily connected to the circle, but I wanted mine at the bottom.
You don't have to attach the cross to the circle because the tape will hold it together.
Pin
Cover the whole thing with your pretty washi tape.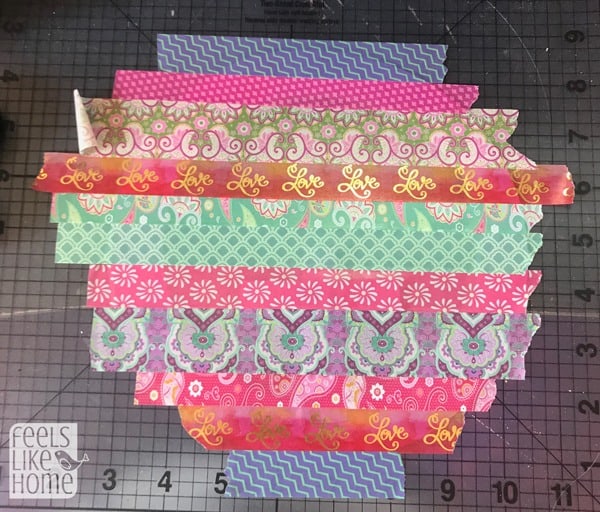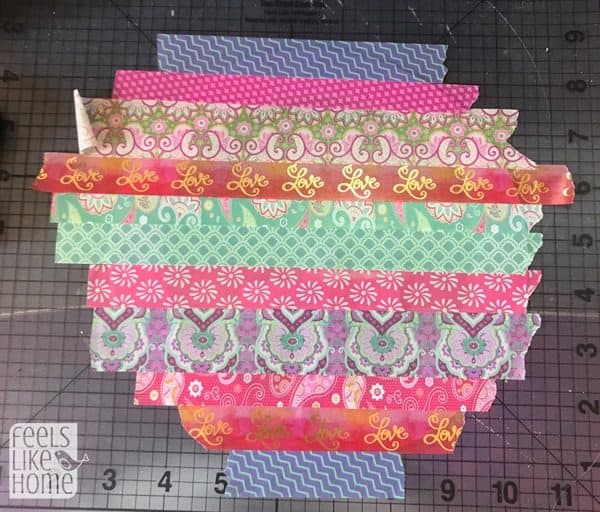 Pin
Next, peel the whole thing up and trim off the tape that sticks over the edge. Be careful when peeling it up so that you don't rip your circle.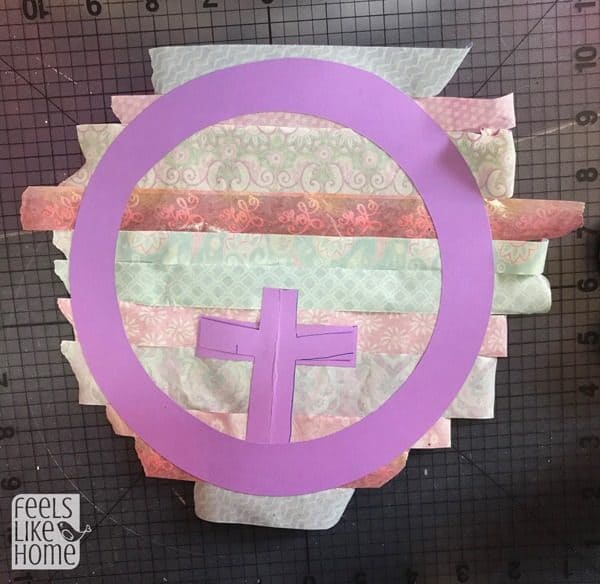 Pin
This is what it looks like when it's all trimmed up: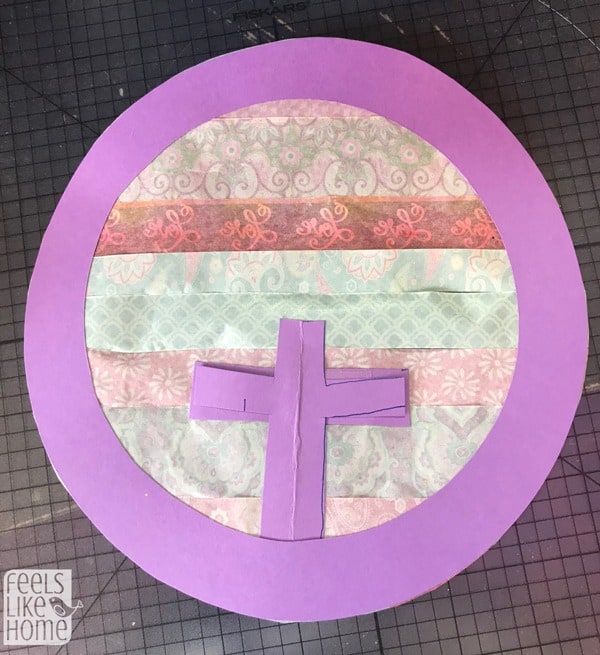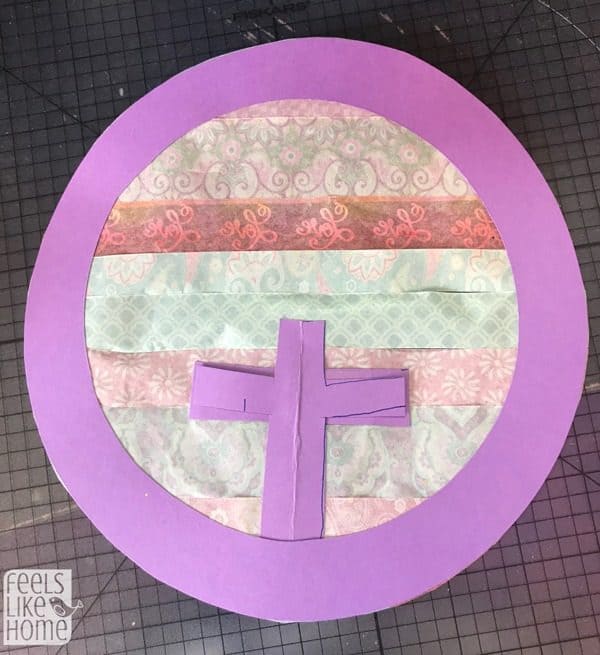 Pin
Last, stick the sun catcher to a sunny window. All done!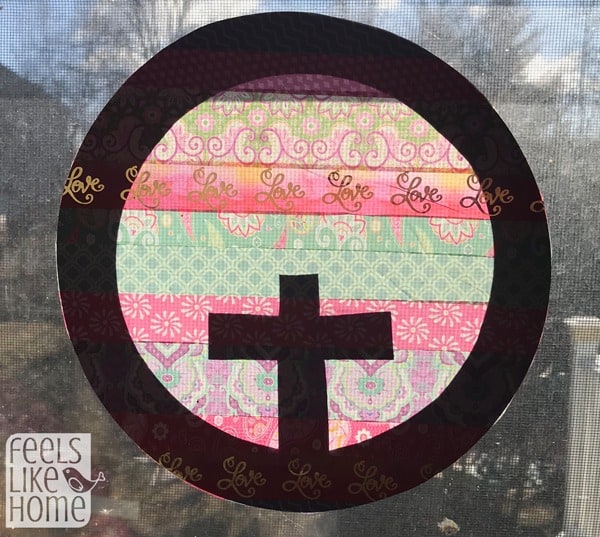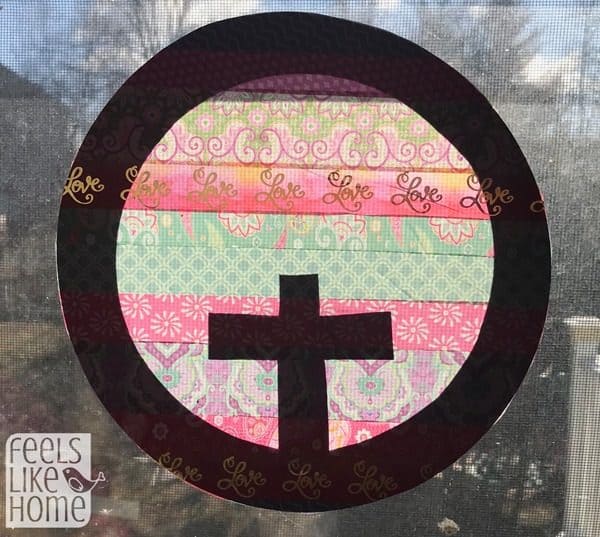 Pin
I have now done several of these washi tape suncatchers, so enjoy:
Washi tape Easter egg suncatcher (actually, I think this one will publish next week, so the link may not work yet)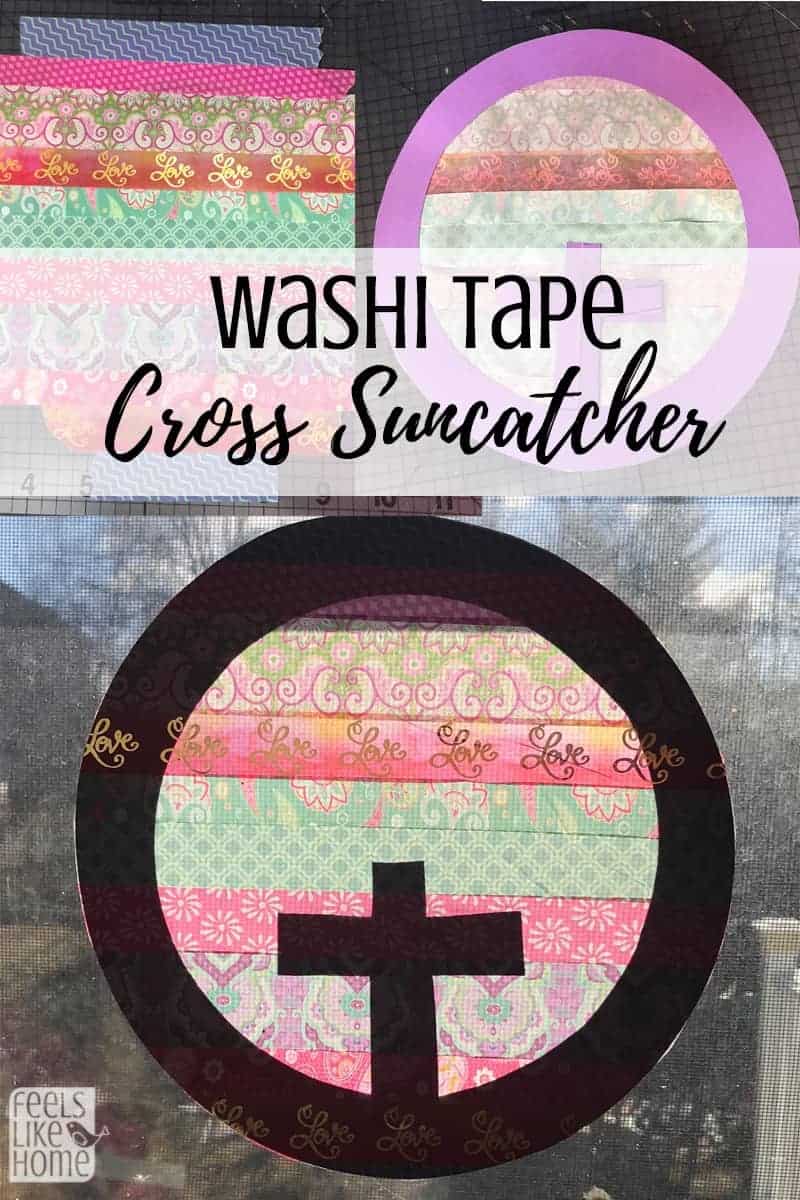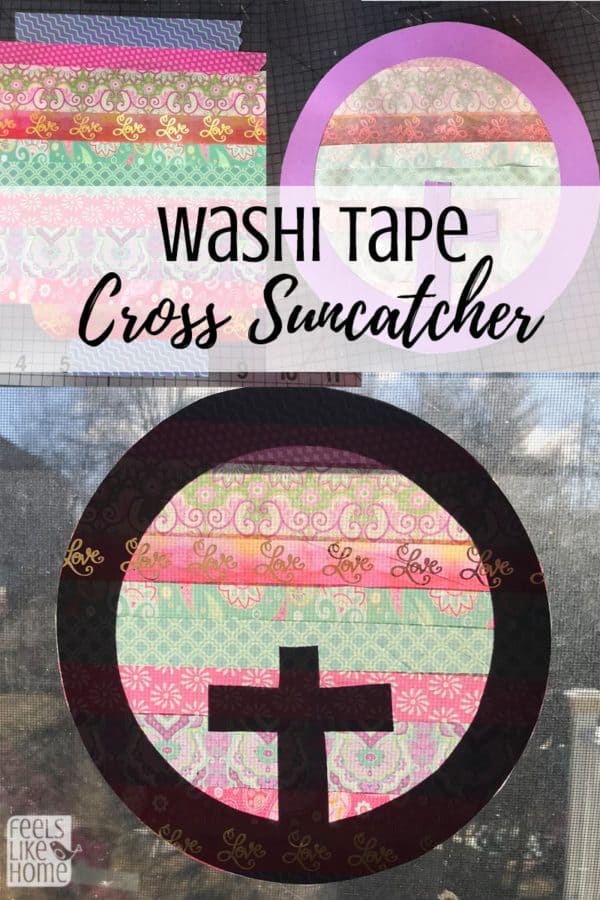 Pin