Are your kids obsessed with tape? Mine are, and they have been since they were old enough to know the word.
Can I have a piece of tape? Please? Tape pleeeeeease?
It's like tape is something akin to candy, and my kids can't get enough.
Enter the washi tape craft.
The best thing about this craft is that it takes the kids about 10 minutes to put together from start to finish, so it is great for a young preschooler to take on. Because the washi tape can be put on as carefully - or as wantonly - as the crafter desires, it is a great craft for older kids, too.
Even if it took longer, I think the tape would hold little kids' attention. It's tape.
Just do yourself a favor and be prepared to make more than one tree. One will probably not be enough stickiness to satisfy little tape fiends.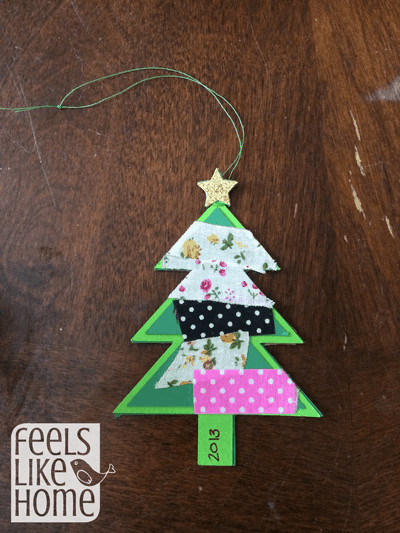 Pin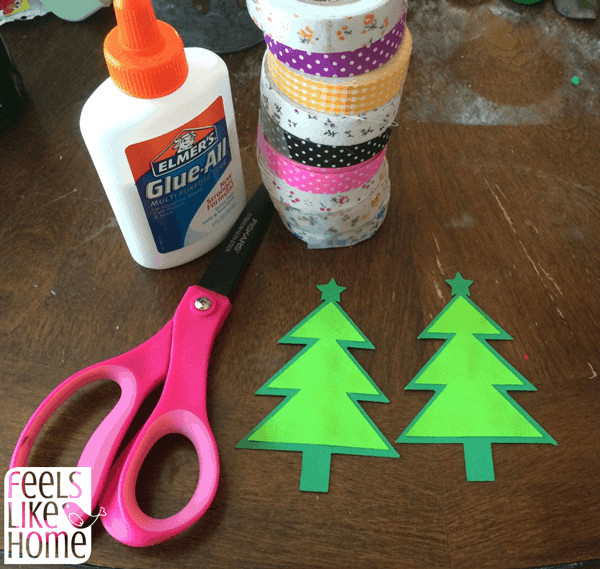 Pin
Washi tape Christmas tree craft
Materials:
This is a super simple craft.
A couple of cardstock Christmas trees - I cut these out with my Silhouette machine, but you could also just freehand or trace some Christmas trees. Use cardstock so that it has some weight.
Scissors
Washi tape - What we used was sold as washi tape, but it's really more like sticky ribbon tape. It's hard to describe; the tape is more like fabric than like tape. Any tape-like substance will work just fine. Even stickers would work.
Glue - You only need glue if you have fancy Christmas trees that have sections. You'll see how ours went together below.
Thread or ribbon - Only if you want to hang up your trees
Instructions: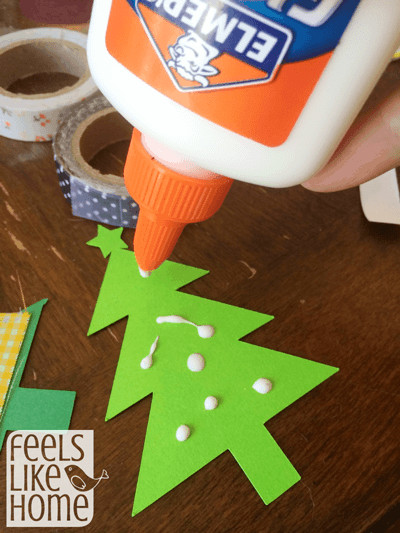 Pin
1. Glue the tree pieces together. If you have a star, save that for last.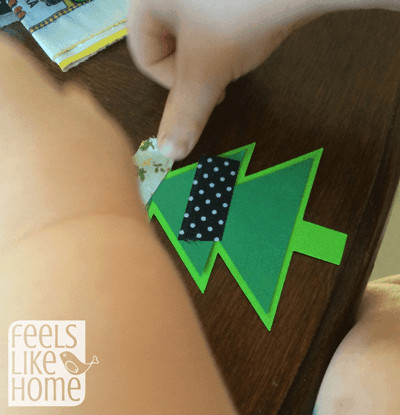 Pin
2. Stick the tape or stickers to the tree in whatever way makes you happy.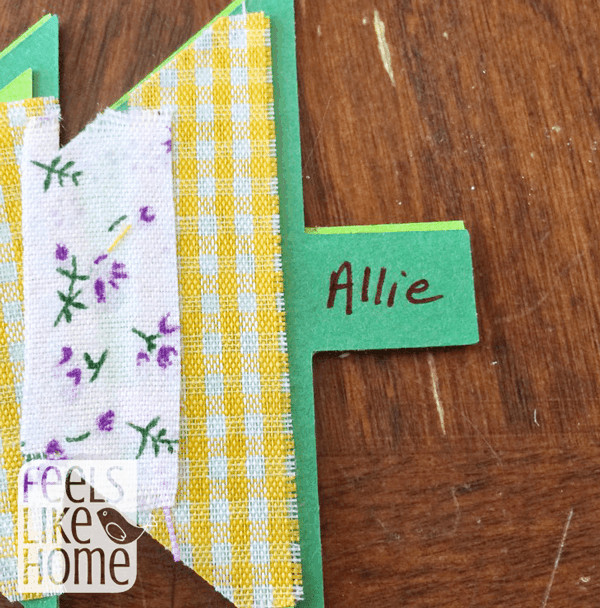 Pin
3. Trim the edges so that you can tell it's a tree shape. Write names and dates on the trees if you plan to keep them.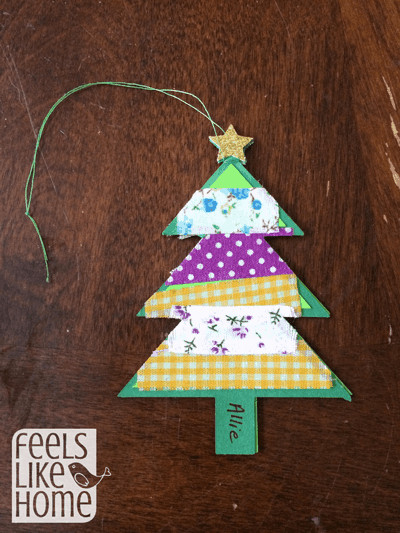 Pin
4. Glue on the star last so that it doesn't get covered up with tape. Wrap a piece of thread or ribbon around the top of the tree so that it will hang.
We hung ours on the Christmas tree.
The girls actually made these last year when Allie was 3. They hung on the tree, got packed away with the ornaments, and came back out this year. I think they'll last for years as long as the tape continues to stick to the paper. They seem to be fine.
What Christmas crafts have you made with washi tape?