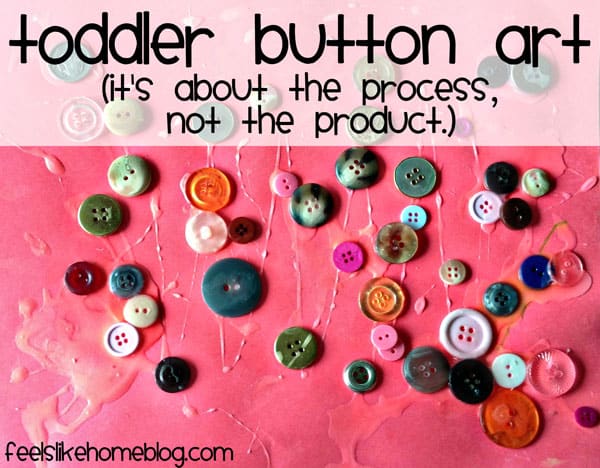 Pin
Need to entertain your toddler for an hour?
Give her a bottle of glue and a box of buttons.
Okay, it might not have been an hour, but this was definitely the longest-lasting activity Allie has ever done.
It all started because Grace was working on her rainbow button craft, and Allie was not content to be left out. I spread some glue on a piece of paper and gave her a handful of buttons.
There is something amazing about a pile of buttons, whether you're 2 or 35. They're all different sizes and shapes, colors and finishes, weights and materials. Some have shanks, and some are completely flat.
This was a fun art project, but it was also a nice sensory experience and fine motor skills practice. Chubby little two-year-old fingers have to work pretty hard at handling the smaller buttons.
Safety note - This is not a good project for toddlers who still mouth things. Pay very close attention. Buttons can be a choking hazard!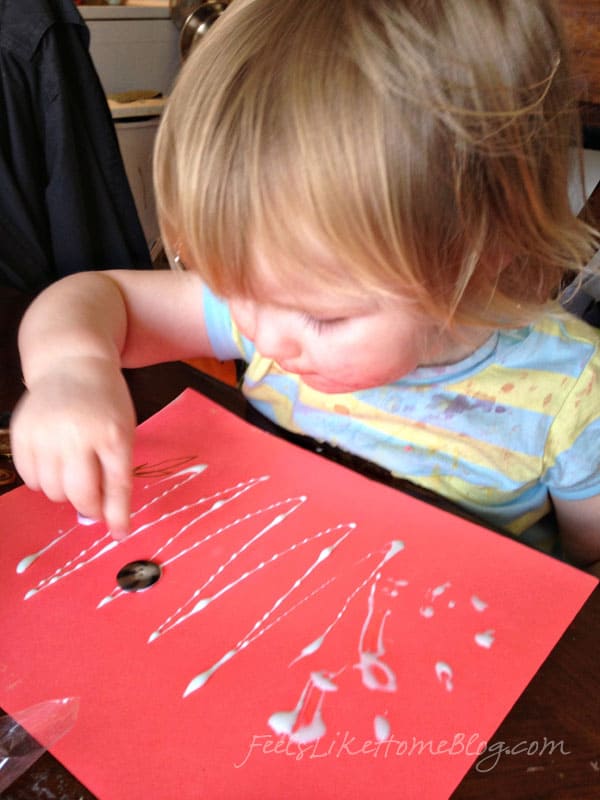 Pin
At first, she was content with this situation. She picked through her buttons, declaring them pree! which I can only imagine means pretty.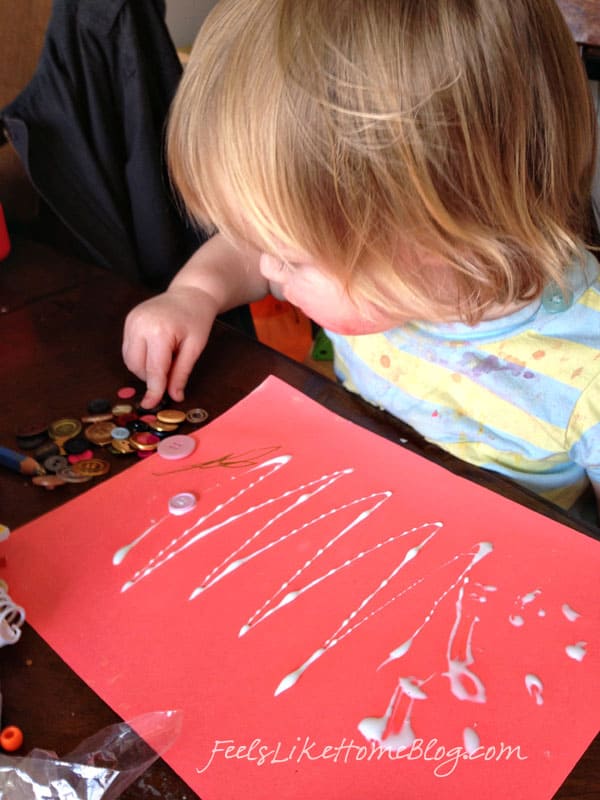 Pin
When she ran out of buttons, I gave her another handful. She stuck them into the glue one by one.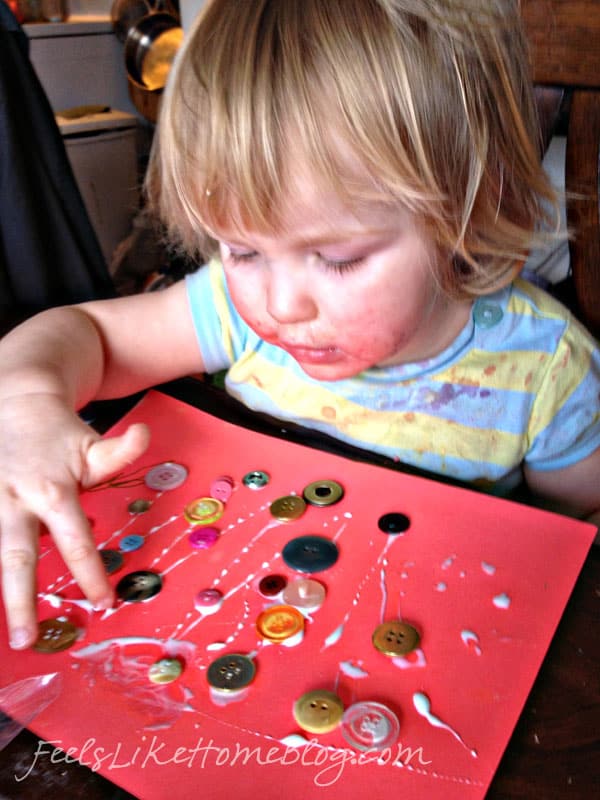 Pin
And then she decided that she didn't have enough glue.
This part made me a little twitchy.
Allie grabbed the giant glue bottle from the middle of the table, and she began squeezing blobs of glue onto her paper.
"No, Allie! You just need a little bit of glue!" I said, taking the bottle away.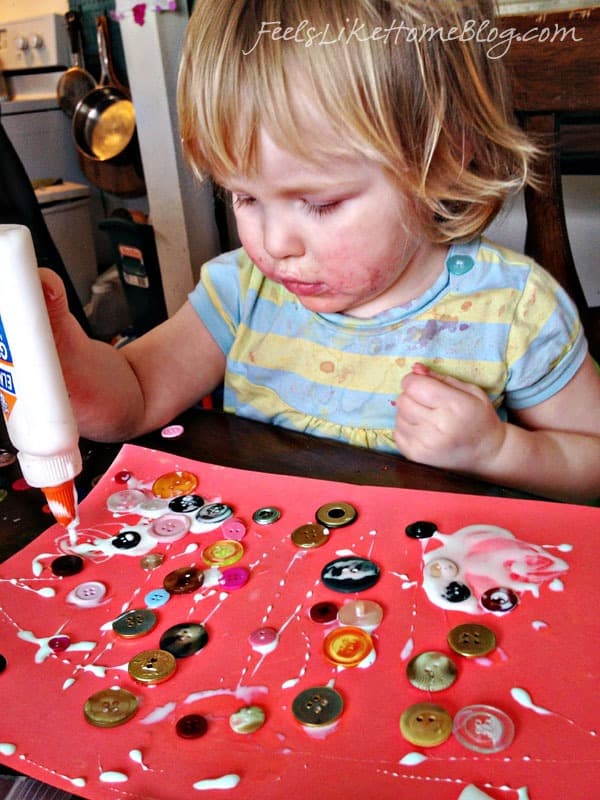 Pin
She didn't seem to mind that I'd taken the glue. It was more about making some puddles, I think, than about who controlled the bottle. She was happy to stick some buttons into her puddles.
Eventually, she declared her picture finished and threw all the rest of the buttons on the floor.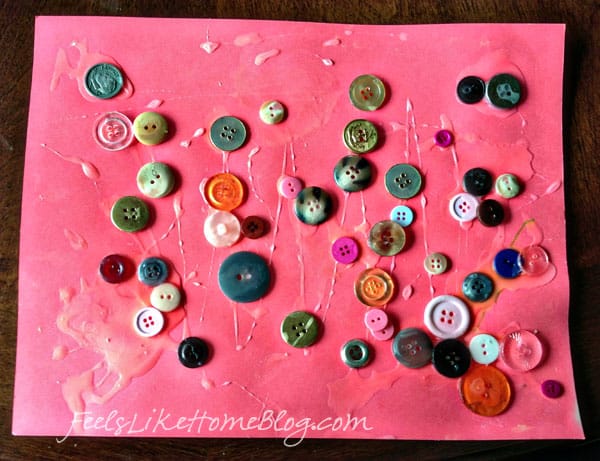 Pin
Her picture is hanging on my china cabinet with Grace's masterpieces. It may not be much to look at, but it's her artwork, and she's proud of it.
I think it's really important to display kids' artwork in your home (even the ugly ones). Seeing their work on display gives them a sense of confidence and importance that saving it in a drawer or box just can't provide.