Thanks to The Logic of English, Grace is spelling better than ever. She can spell words by listening, and even though she believes she can't read, she can sound words out by looking at them.
This bit of knowledge is important for the story I'm about to tell.
I've been making big strides toward taking our home back from the mess. Every weekend, I tackle some zone of some room. This past weekend, it was the corner of my bedroom, between my standing jewelry box and my large dresser.
There has been a large pile of laundry, old pillows, magazines, and products I received for review filling this space for at least the last three years, maybe longer.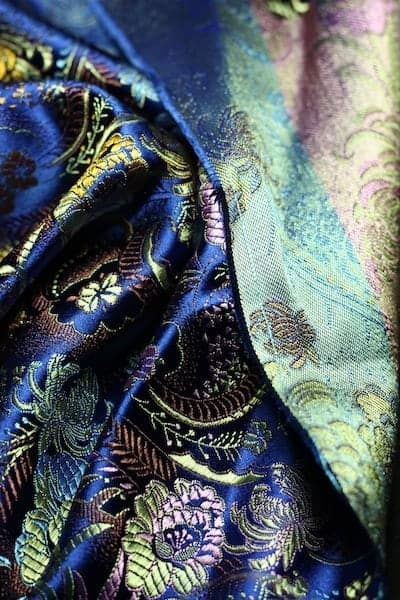 Pin
The result of the pile is that I haven't opened the drawers of my dresser in three years, maybe longer.
Starting with the bottom drawer, I pulled old pajamas, sweat pants, and t-shirts out of the dresser and stuffed them into a garbage bag destined for a donation center.
Three drawers up, I found some silky pajamas.
I'm serious about my deslobification, and I decided to get rid of the things. I haven't worn them in at least three years, so I don't need them.
Grace and Joe were sitting on my bed, playing and talking.
"I've always hated silky pajamas. These are going in the donate bag." I said out loud but mostly to myself.
"I like them." Joe said, grinning.
"Oh. Well." I sighed. "I guess I can keep a couple of them, for you." I winked at him.
"Daddy wears silky jammies?!" Grace giggled.
"No. But Daddy likes it when I wear silky jammies," I responded.
"I like to wear silky jammies, too!" Still giggling, she took one of the nightgowns I'd laid aside to keep and pulled it over her head.
I picked a couple of things, and I moved on to the next drawer. It held less silky pajamas and more lingerie not for sleeping.
"Joe, would you donate this stuff or just throw it away?" I asked.
He looked up, still grinning. "I get a vote?"
"Yeah. I don't want to donate it if they're just going to throw it away. I guess I should throw it away myself."
"If I really get a vote, I say put it back in the drawer and wear it. Tonight."
I blushed and smiled.
"Well." I sighed. "I guess I could keep a few. I'm about the same size I was when we got married. They should fit."
I held up one piece at a time and let Joe pick the ones he liked (which was everything). Grace didn't pay much attention except to say that she thought my underwear was pretty.
I came to a pair of sheer panties on which little sparkly crystals spelled S-E-X-Y across the front.
"Oh, I like those! I don't have undies with words on them! I want some!" she squealed.
"No, they're just for mommas."
"Why? What do they say?" she asked.
Without missing a beat, I replied, "They say Momma."
"No they don't. Mom is spelled M-O-M, and those say S-something. There's no M in that word. That says s-eh, seh."
Joe was laughing so hard he left the room. I could hear him roaring in the hallway.
"That's enough. You're right, it doesn't have an M in it." I rolled my eyes and smiled at her, simultaneously impressed and unsurprised.
She looked back at me, proud of catching me but wise enough to know the matter had been settled.
I guess it was inevitable.