Yesterday, I got an email from Ketchup Kylie about the Oscar Mayer Wienermobile being in the Harrisburg area for a few days.
Oh, neat, I thought. I bet Grace would like to go see it.
But I am attending the Relevant Conference this weekend, and the dates and times of the official Wienermobile events didn't fit into our schedule.
I emailed Ketchup Kylie back with my regrets.
A few emails, 2 phone calls, and 12 hours later, we ate lunch with Ketchup Kylie and her partner, Dyl-icious Dylan. Not long after that, we gave our new friends a tour of some of the coolest spots in Harrisburg.
Of course, they drove.
Um, WOW.
I almost can't believe that my husband, my kids, and I rode all over town in the Oscar Mayer Wienermobile.
Pinch me, will you?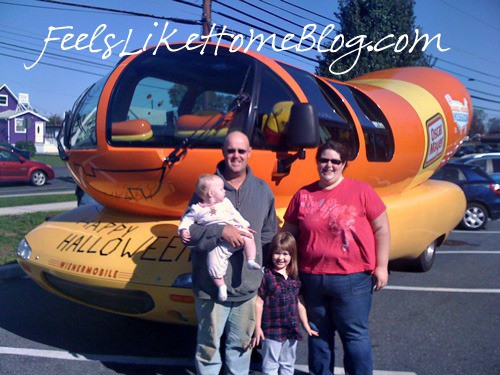 Pin
But that is exactly what happened.
Here's the rest of the story:
We met Ketchup Kylie and Dyl-icious Dylan at McDonald's.
We had to go to McDonald's because Grace knew the toy at Burger Key involved Spongebob Squarepants, and I do not allow Mr. Squarepants or toys bearing his resemblance. McDonald's it was.
The Hotdoggers are awesome. They helped me with my girls, entertaining Grace and holding Allie while I moved the car seats from our SUV to the Wienermobile. I couldn't have asked for nicer people to ride around with.
I had never (ever! That's a little embarrassing.) installed either of our car seats, and Joe was working nearby, so I called him and asked if he'd come over and check them out.
It took 3 sets of eyes.
And, yes, that is a letter A stuck to my husband's bald head. He got too close to the window of the Wienermobile.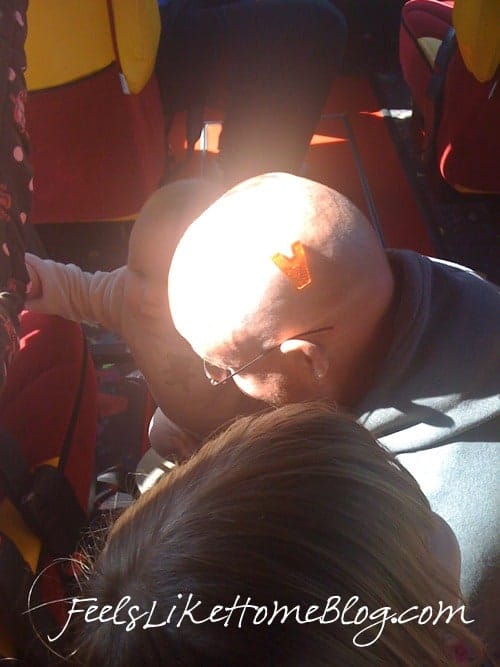 Pin
We got both of the girls buckled into their car seats, and Ketchup Kylie drove us around a long city block so that Joe could have a quick ride in the Wienermobile before going back to work.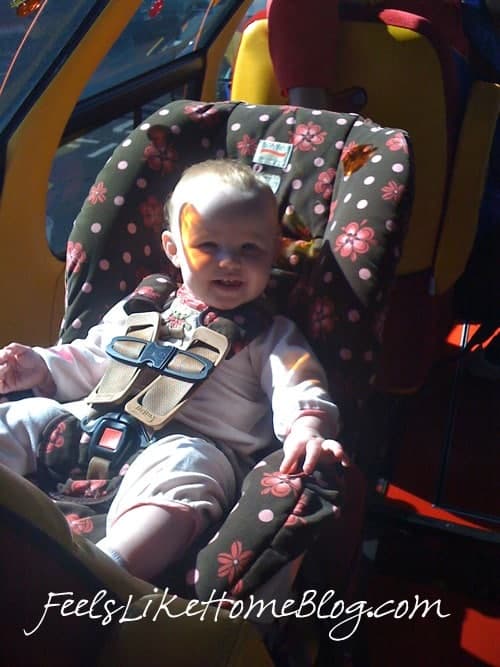 Pin
I'm not sure who was more excited, Joe or Grace or me.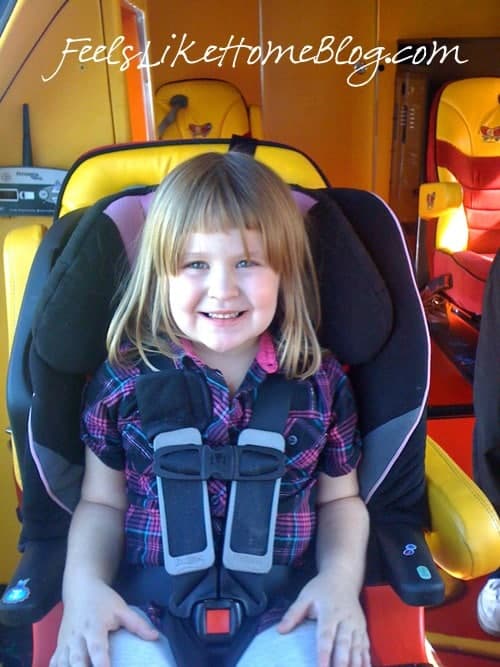 Pin
Kylie and Dylan gave us our own Wienermobile names (A Dog Allie, Gherkin Grace, and Turkey Dog Tara), a lesson on how to properly wave to passersby, and a tour of the Wienermobile's features (you know, the BunRoof, the MeatBelts, the ShotBun seat, and things I have since forgotten).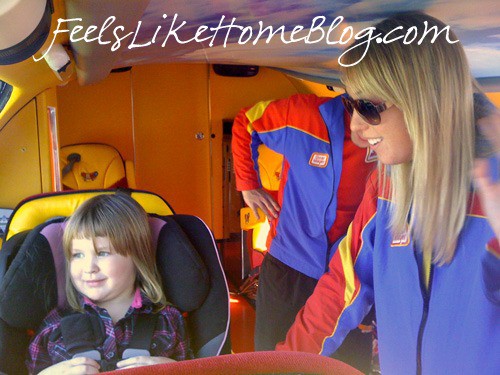 Pin
Fortunately, it was a beautiful fall day in central Pennsylvania.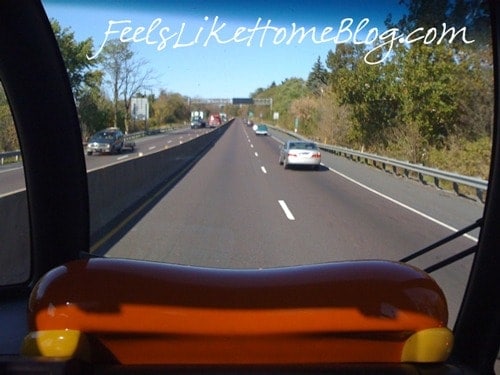 Pin
I directed Ketchup Kylie to drive us to nearby Dauphin so that she and Dyl-icious Dylan could see the Statue of Liberty in the middle of the Susquehanna River.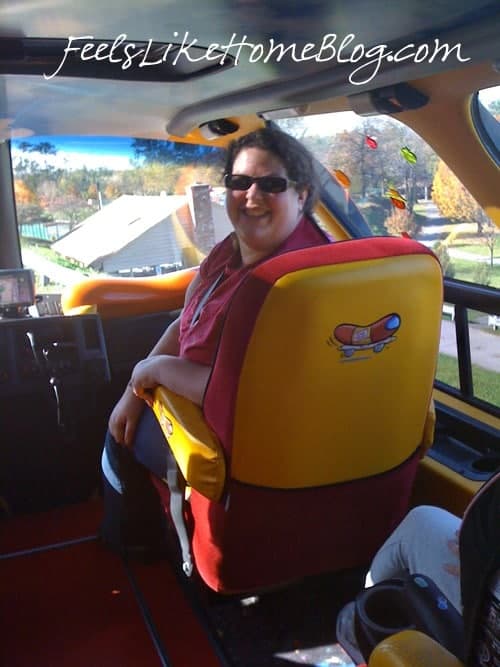 Pin
After that, we drove down Front Street to see Riverfront Park, the Capitol, and the Walnut Street Bridge. We turned onto Market Street, drove over City Island, went up to Negley Park, and then back to McDonald's.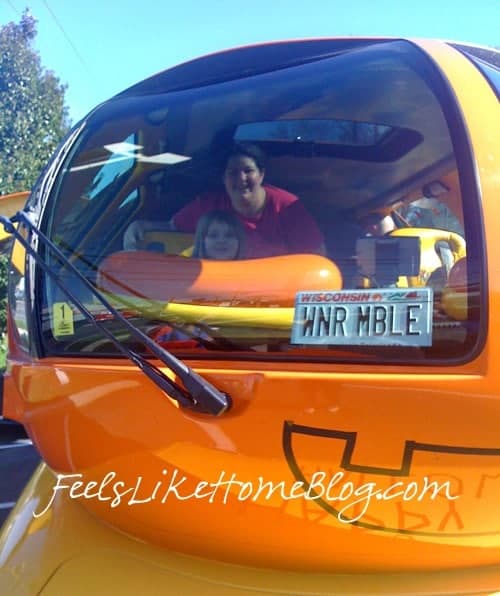 Pin
We spent the whole afternoon with Ketchup Kylie and Dyl-icious Dylan, and it was absolutely perfect. They told us about how they were selected from 1,500 applicants and trained to represent and drive the Wienermobile. They told us about their colleges and hometowns. (They are both from Wisconsin.)
We learned that the Oscar Mayer Wienermobile is 60 hot dogs long (27 feet).
I told them about our city. I shared the strange details of the city's bankruptcy and stories about the river and tales from our lives. I told them about my business, and I explained how the internet has changed my life.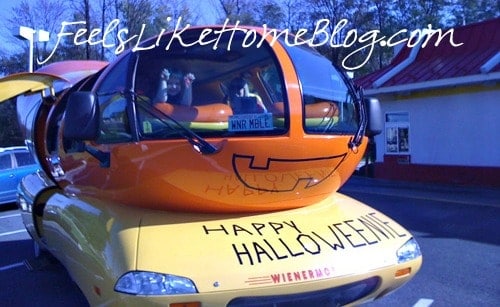 Pin
Seriously.
I feel like it may have been a fabulous dream, and I will wake up tomorrow with no pictures and no post on my blog.
Therefore I have shown the pictures to nearly everyone I know.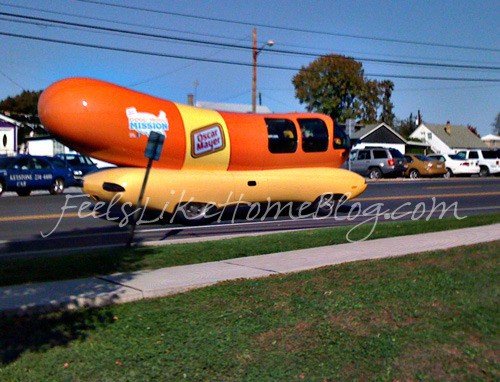 Pin
When I first started this blog, I would never have imagined the fabulous experiences it would afford me and my family. This blog, and you my Dear Readers, are an unbelievable blessing for which I will be eternally thankful.
If you're in the Harrisburg Area, check out the Wienermobile's schedule of events for the rest of the week.