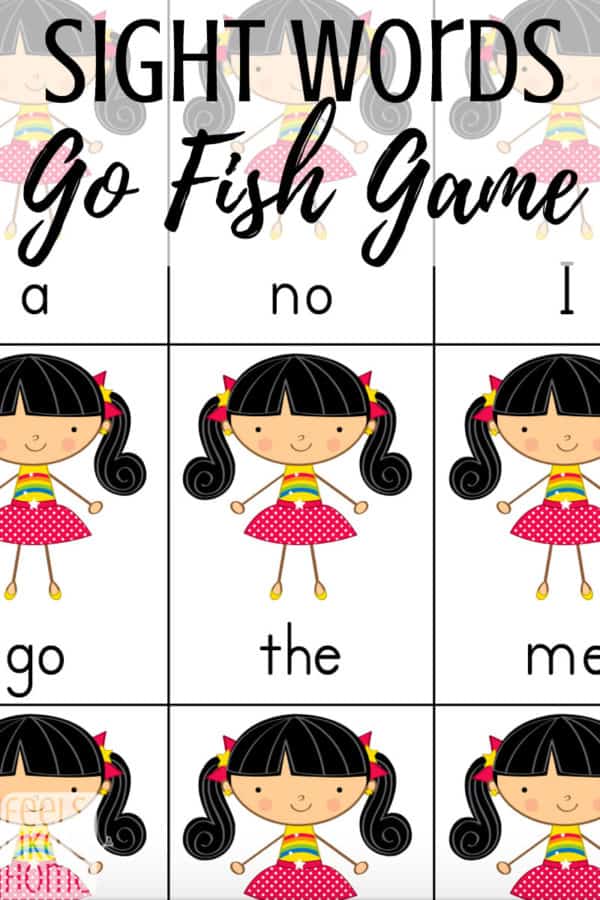 Today, Grace had to take a fluency assessment. It was the first of two required to finish up her cyber school pre-k curriculum.
Each fluency assessment is made up of five sections in which Grace reads off a series of numbers, letters, colors, or sight words in a 60-second time period.
Even though she normally knows all the letters and their sounds as well as twenty or so sight words, Grace clammed up. I'm not sure if she had some kind of eep! I'm on the spot! amnesia or if she screwed it up on purpose (because she really was being difficult), but the result is the same. Grace read less than half of the letters and exactly two of the sight words.
I was furious, absolutely livid that she would mess it up just to be ornery.
Probably not a helpful emotion, especially since there is a chance that she may not have done it on purpose. Nonetheless.
I decided that we should spend more time working specifically on sight words.
I am not going to use flashcards. I'm not going to drill Grace on the sight words that she's supposed to know. Flashcards are no fun, and there are better ways to learn.
Like Go Fish.
Honestly, I'm not sure if she'll play Sight Words Go Fish with me, but I'm going to try. She isn't so good about playing games and waiting her turn and maybe not winning in the end.
The idea is that she'll have to read the word on the cards in order to ask for matches and will thus be using her sight words. A lot.
In an effort to give her ownership of our Go Fish game, I let Grace design the cards. She thinks they're awesome. Hopefully, she still think that after we play Go Fish.
Hint: Print these on white cardstock so that they are not see through.
Come back and let me know how you like them.