When I was a young, single girl, I decorated a fabulous Christmas tree.
My ornaments matched - only blue, silver, and white. The lights were blue, and the garlands were blue. My decorations matched. I even had a blue poinsettia once.
My stylish Christmas tree adorned the front window of my clean and tidy house (ignore the vacuum).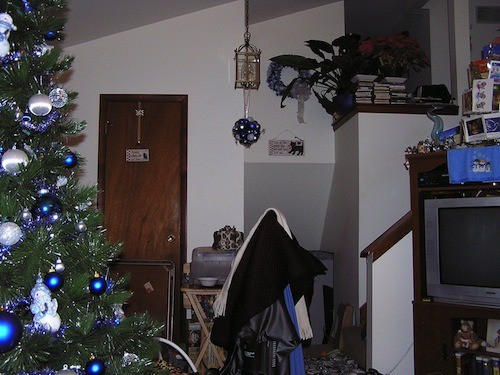 Pin
The first year Joe and I were married, I begged him to leave his multi-colored, mis-matched Christmas tree ornaments in their boxes in the basement. He refused, hanging them on my Christmas tree, the same artificial tree my mom bought when I was five.
I refused to put any of my pretty ornaments on the tree, on my tree.
I continued to refuse until Grace came along and hung my ornaments against my wishes.
After that, I allowed my ornaments to hang on the mismatched tree, but I wasn't happy about it.
Even though I no longer voiced my protests, I never stopped thinking them.
Not wanting to rain on Joe and Grace's parade, I held my peace.
I never participated in decorating the tree, and I quickly whisked it away the week after Christmas.
I may have kept my big mouth shut, but I never stopped resenting our ugly mismatched Christmas tree.
Today, something changed.
Like when the Grinch's heart grew three sizes in one day, my squeezed-shut eyes opened today to the beauty of our sentimental Christmas tree.
I unwrapped ornament after ornament, telling Grace where they came from and when.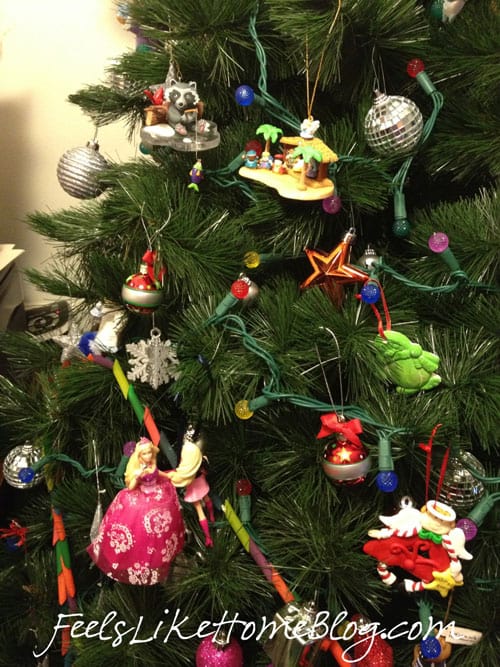 Pin
I divided ornaments between Grace and Allie. Grace hung ornaments from each of her five years, squealing over each one.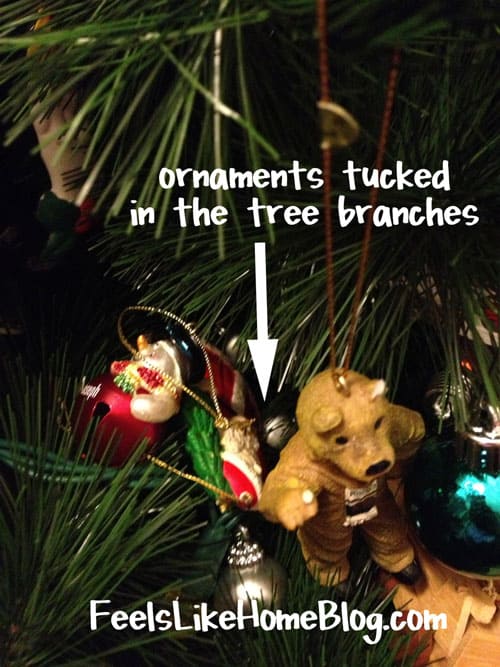 Pin
Allie shoved ornaments deep into the branches of the tree, clapping for herself each time.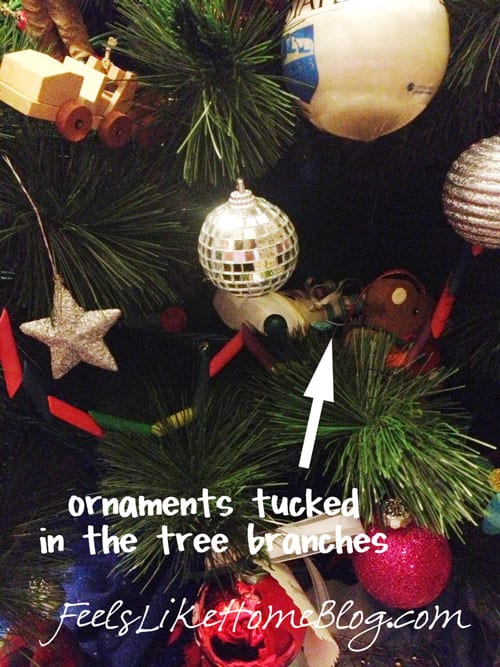 Pin
Joe spread the bunched-up ornaments over the rest of the tree.
We all laughed.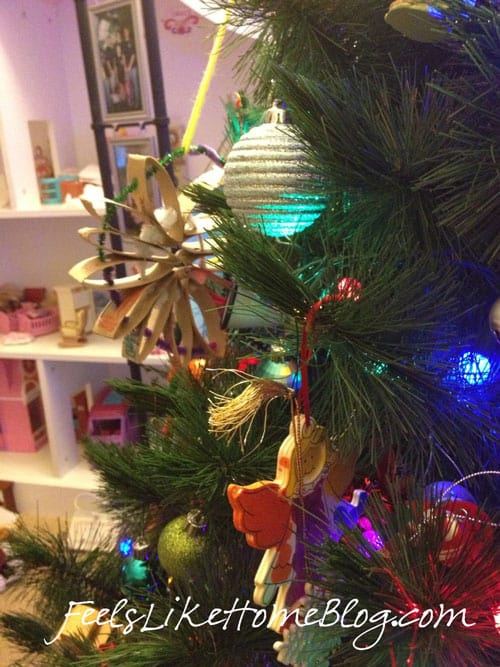 Pin
We hung ornaments we had made and ornaments we had bought. We hung ornaments stamped with names and years and ornaments old and new.
Grace strung her dyed pasta garland and her popsicle reindeer and painted mittens.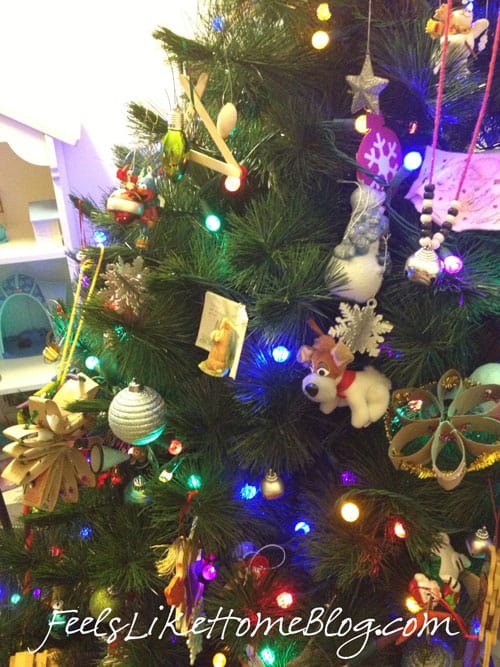 Pin
These ornaments aren't stylish. Hanging them didn't make me feel trendy or modern or sophisticated.
It was so much better than that.
These ornaments are substantial. They are full of substance, every one a tangible, beloved memory.
For the first time in almost ten years, I think our tree is beautiful. It drips with mementos of our lives, separate and together. It jingles with happy voices and tiny bells. It shines with glittery baubles and sparkly wishes.
For the first time in almost ten years, I am grateful for substance and prefer it to style.
I wouldn't take that gorgeous matching tree over this one.
I might even get rid of all those blue ornaments.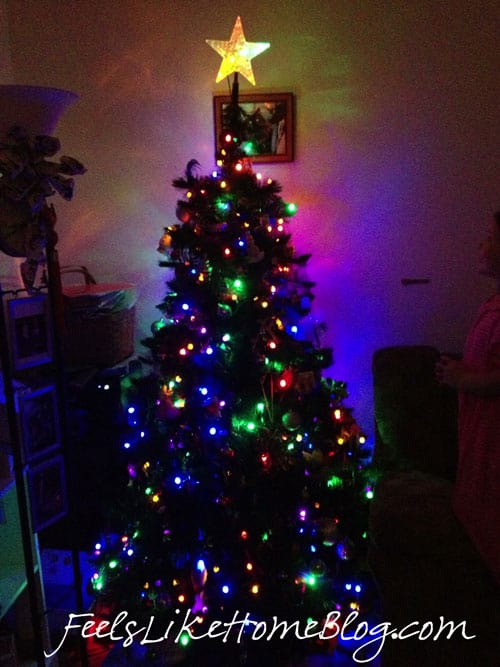 Pin
Can you see Gracie in this picture?