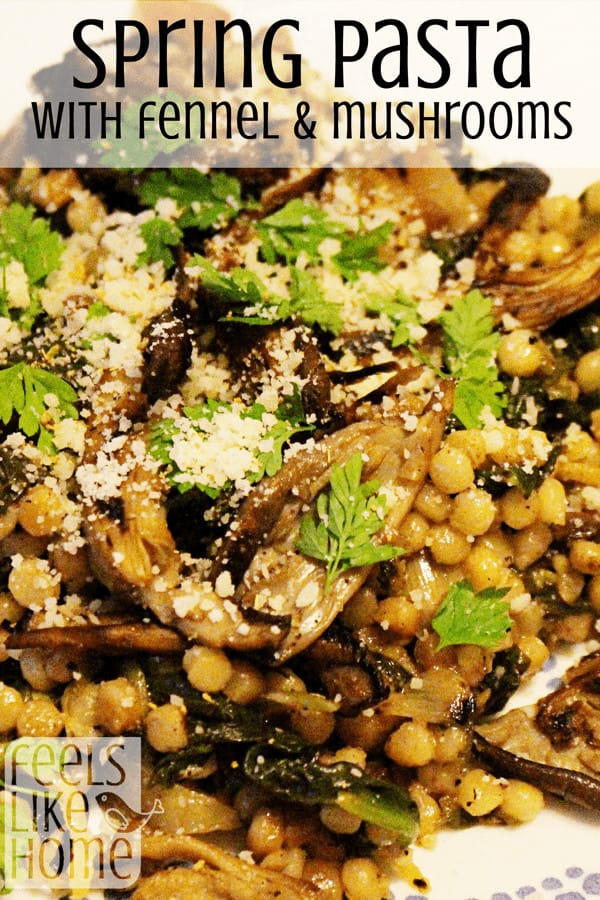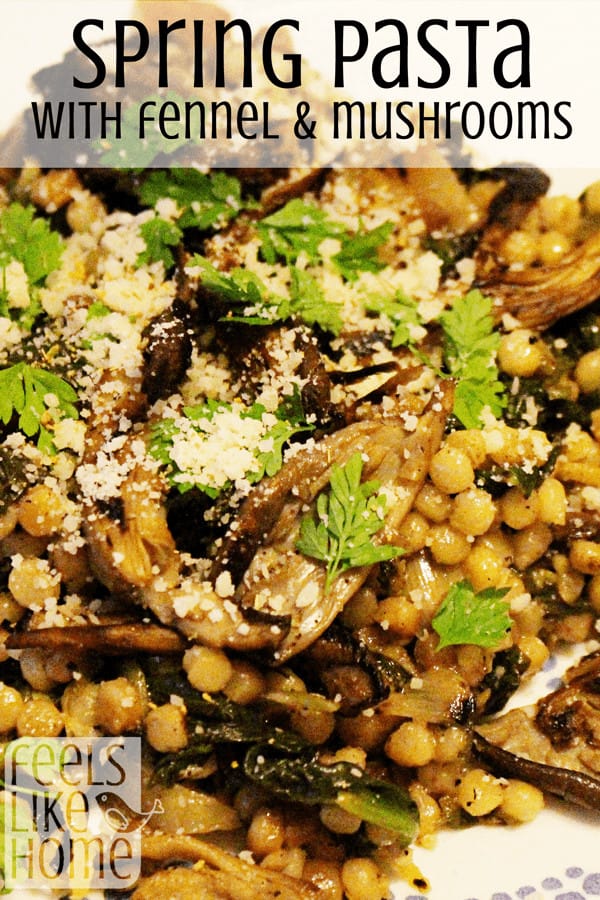 Pin
This is my 2,000th post on Feels Like Home, and my ninth anniversary is coming up next month.
I feel like I should have thrown a party or something, but, as is the case in my real, offline life, the auspicious occasion snuck up on me and found me woefully unprepared.
If you were here alongside me, I'd share the carrot cake I bought on impulse over the weekend, and we could toast some sparkling apple cider to the fact that I have been blogging longer than almost anyone on the internet.
Not really, there are plenty of people who have been blogging longer than me. Anyway, that is not what I intended to write about today.
What I intended to write about today is the fact that my husband and I suck at meal planning.
Despite the fact that we once had a very organized meal plan facilitated by Google calendar, we do not meal plan and therefore eat take out or go out to restaurants a lot.
As in, more than once a week.
Usually more than twice a week.
We are throwing a lot of good money away on restaurant meals, not to mention the fact that we don't know how the food is prepared.
Restaurant meals are notoriously fatty and laden with excess sugar, and they often come in portions several times what is reasonable.
There are lots of good reasons to eat at home, but we just haven't been able to get ourselves together and make it work consistently.
Pin
Enter Blue Apron.
Pin
Blue Apron is a service whose mission is to make incredible meals accessible to every home cook. It sounds simple, but when they say incredible meals, they mean everything from General Tso's Chicken to Spring Fregola Sarda Pasta with Crispy Oyster Mushrooms, Chervil, and Fennel Pollen.
There is some stuff on the menu that I've never heard of before, and that made Blue Apron very, very tempting.
They're not making pot roast here.
No pork and sauerkraut.
And definitely no pepperoni pizza. What you will find at Blue Apron are gourmet recipes, recipes you would most likely not have the ingredients on hand for, recipes that you probably wouldn't have dreamed up yourself.
So what happens when you order from Blue Apron is this:
Go on the website and select a week to start and a menu. There are options for 2 people and families. For 2 people, you choose from 6 different dishes. For families, you choose from 4. For our review box, we had 3 meals for 2 people. We fed the kids chicken nuggets and Kraft mac & cheese those nights. This wasn't ideal, so we would definitely spring for the family box the next time we order. (To see a selection of all the different recipes that Blue Apron has offered, check out their cookbook. Their recipes are all written and illustrated in a very easy to follow format. You'll love them!)
Wait. Your box of farm-fresh ingredients will arrive the Friday of the week you chose. The box will be packed with several giant ice packs, keeping the food well chilled until you get home and open it up. The food is all gorgeous and - in many cases - nicer than what you will find in your grocery store.
Put the food away.
Cook your pre-measured and pre-labeled meals.
They make the cooking part so easy. Seriously.
The box will have all the ingredients inside, including little baggies labeled Knick Knacks. These contain all the little pieces and parts you'll need, like 2 tablespoons butter and ½ cup grated Pecorino cheese and ⅛ teaspoon fennel pollen.
When you make these recipes, you will have nothing left over. There won't be any big jars of weird sauces stuck in the back of your fridge for the next seven years. You'll use up what they sent, and when you need something else next week, they'll send that too.
One thing to note - Blue Apron's meals are not gluten-free. If you wanted to substitute and make them gluten-free, you could, but we chose just to eat the meals as they came, gluten and all.
So, in our box, we got Spring Fregola Sarda Pasta, a lemony pasta dish full of fennel (find the recipe below),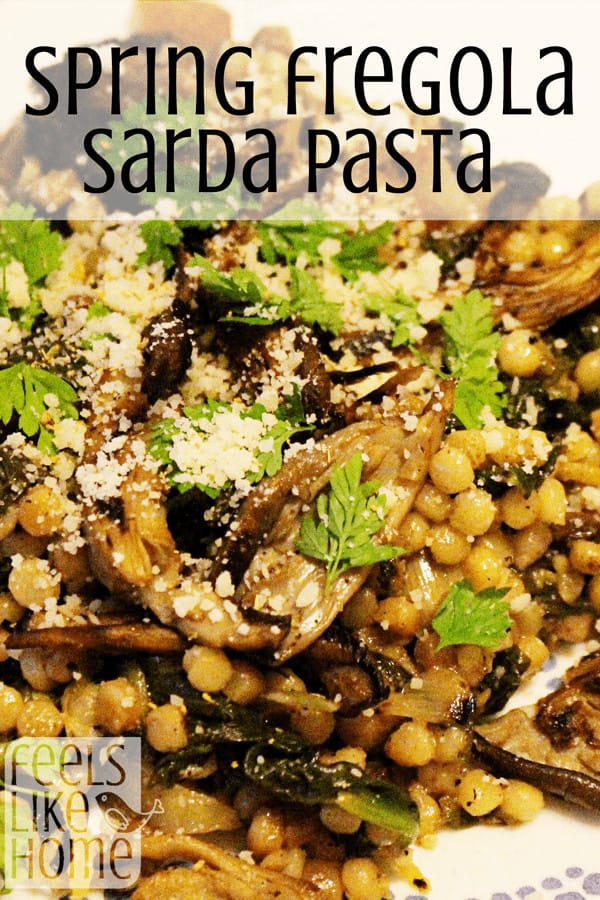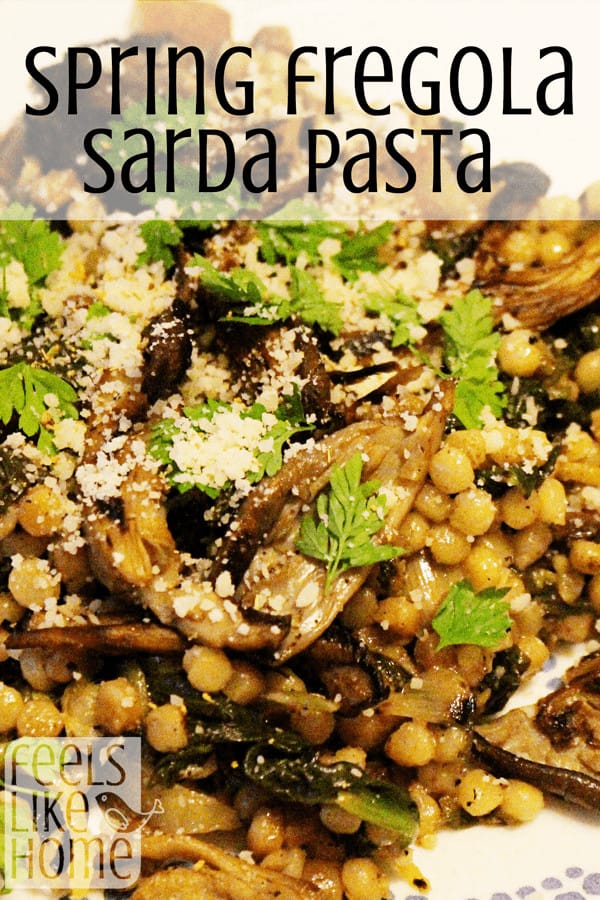 Pin
Spicy Vegetable Tteokbokki, a Korean street food featuring rice cakes (not the kind you're thinking of),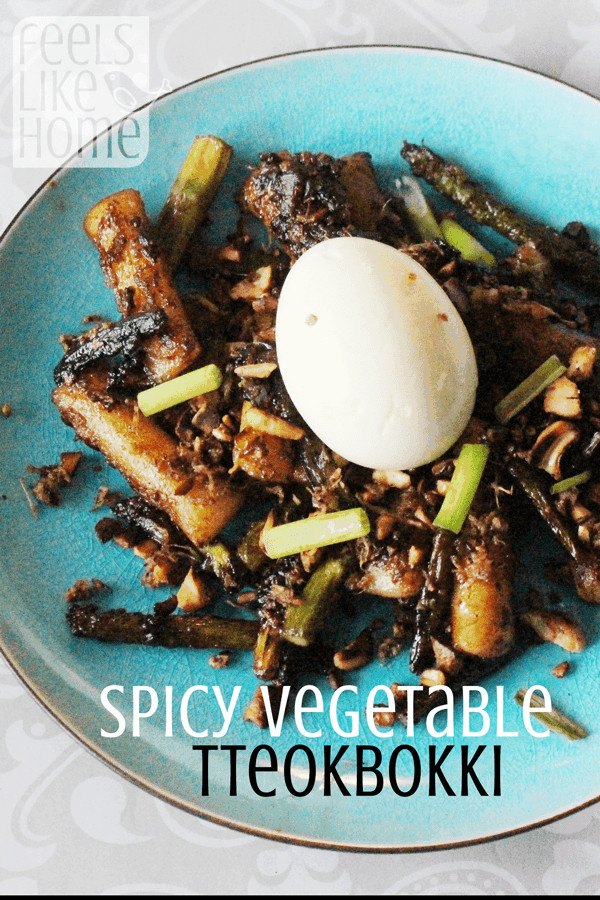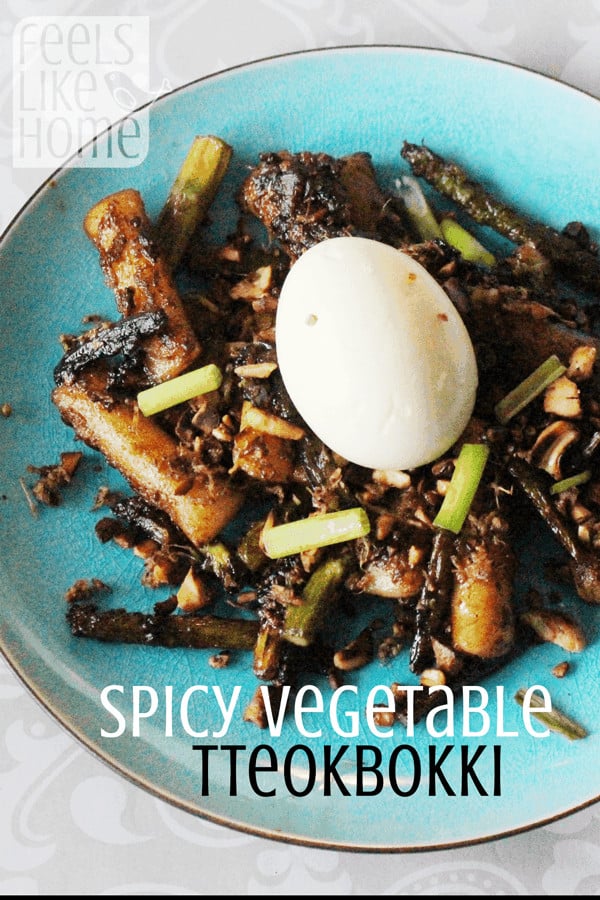 Pin
and Red Quinoa & Black Bean Enchiladas.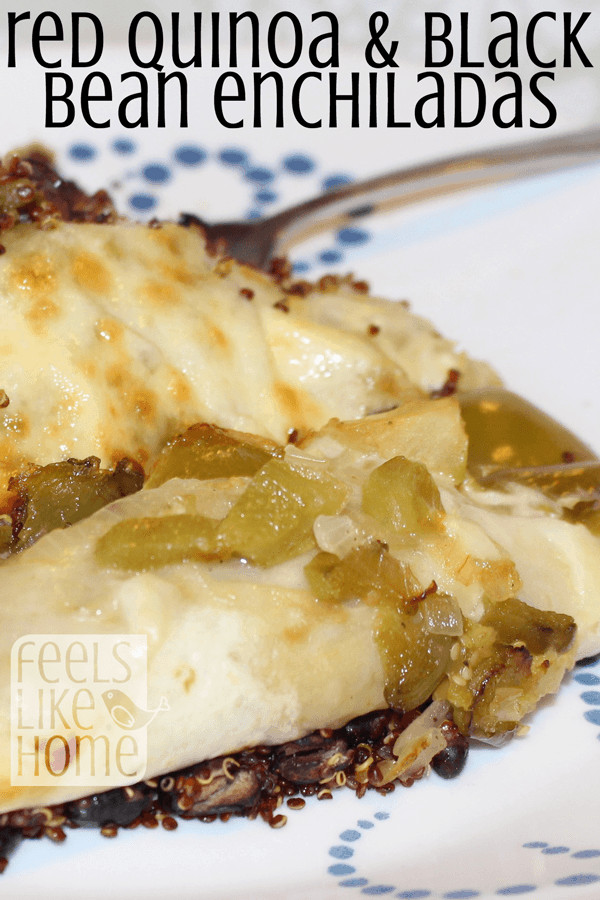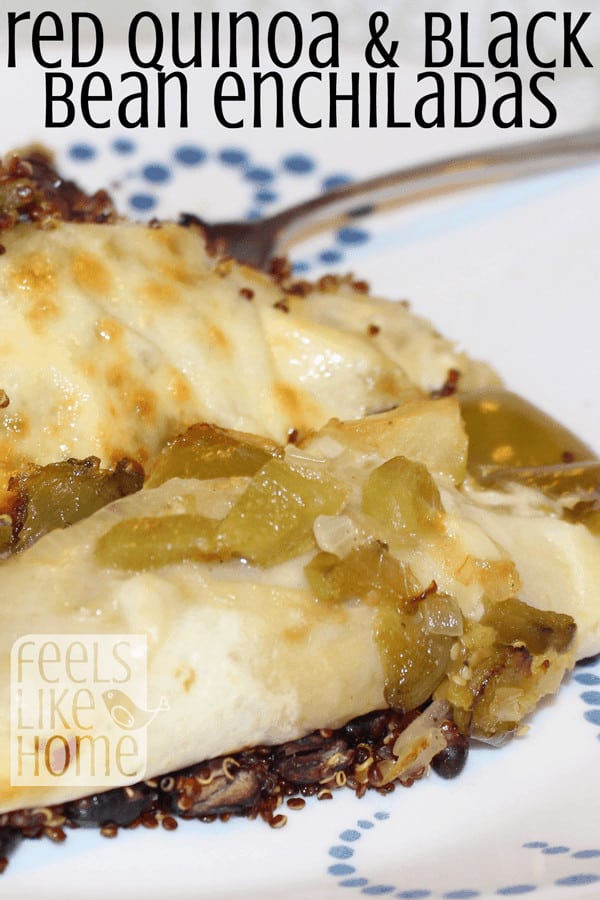 Pin
I chose meatless meals because that's what I like, but there were also several chicken and fish dishes available that week.
Our favorite dish, hands down, was the Spicy Vegetable Tteokbokki.
I thought about sharing it with you here, but A. it didn't photograph very well, and B. I highly doubt you will ever find Korean Rice Cakes in the course of your every day grocery shopping.
If you are curious, though, check out that recipe in the Blue Apron cookbook and give it a go. That's a great recipe.
One thing to note - Blue Apron guarantees at least a year in between appearances of each recipe, so don't sign up hoping for Tteokbokki next week. It won't come around again for a long while.
(But do sign up hoping for some other exotic amazing dish, because that is going to happen frequently.)
I have made a few adjustments to Spring Fregola Sarda Pasta recipe to make it easier for you to make at home.
Keep in mind that all the ingredients come in the Blue Apron box, so that makes it a lot easier to prepare the meals.
All in all, we loved the Blue Apron service, and we're looking forward to using it in the future. The meals for 2 cost $59.99 a week, which comes out to about $10 per serving.
Not a bad deal if you figure the cost and inconvenience of eating out.
You'd still come out ahead with Blue Apron.
In the interest of full disclosure, there are two things that we didn't like about the Blue Apron box we got. First, because the ingredients are closely measured, you can't doctor a recipe. You have to make it exactly as directed.
In the enchiladas above, we really liked the salsa verde and would have liked to include it inside the enchiladas, but we couldn't. There wasn't enough. This isn't a criticism of Blue Apron specifically, but rather a drawback of all meal delivery services.
Second, there are no leftovers. Again, not a problem on Blue Apron's part but rather a drawback of meal delivery services as a whole. We like to make big meals and then eat the leftovers for lunch the next day, and we couldn't do that.
I do wonder how the family sized meals would turn out, and we will probably try them in the next couple of weeks.
The bottom line is that I think Blue Apron is awesome. It totally solved our "what's for dinner?" problem by providing us with 3 interesting and delicious meals that we could cook up in a short time.
I recommend it for anyone who has trouble with meal planning, anyone who is looking to add some variety to their meals, and especially anyone who is fighting the eating out lure. These are restaurant-quality meals that you can easily make at home. AND, because YOU are awesome, I have a special deal for you. Give it a try today!
Pin