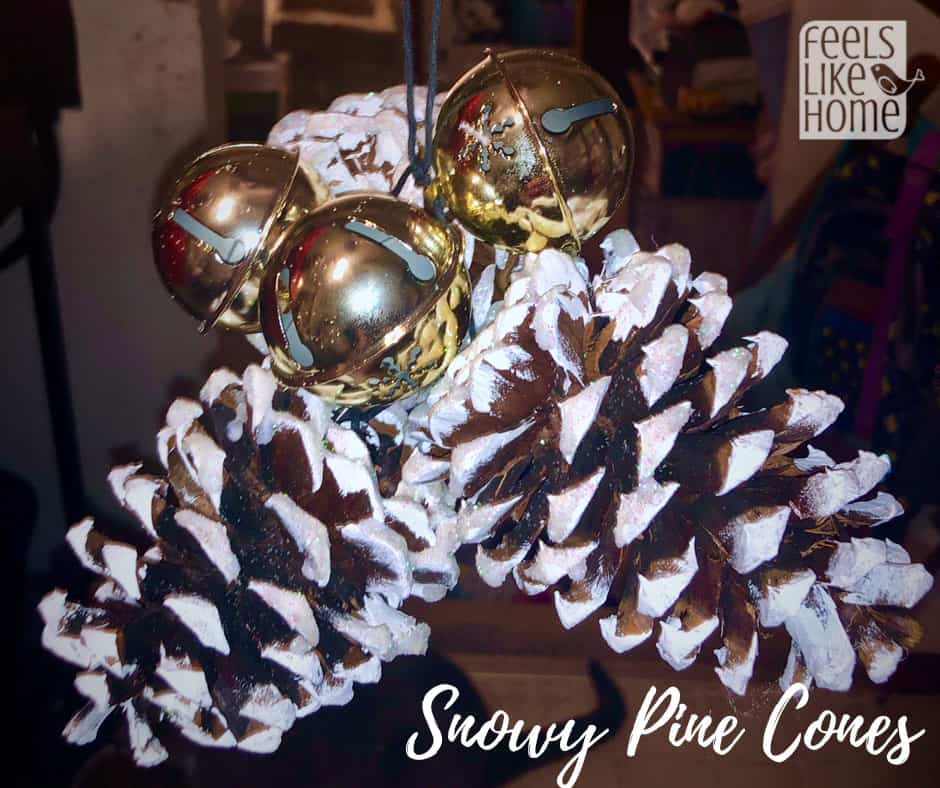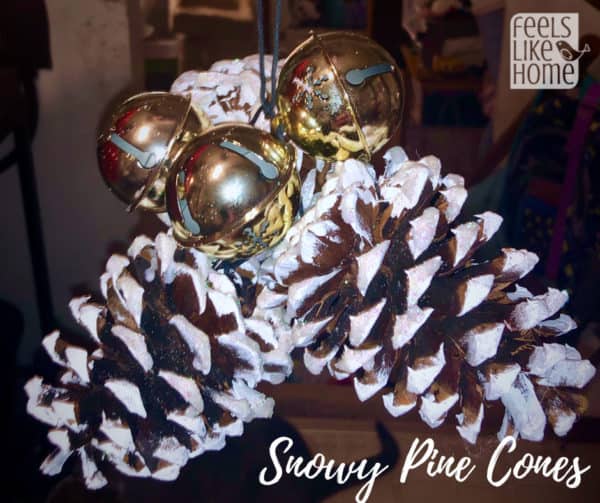 Pin
These pine cones remind me of snow covered pine cones, hanging in the woods.
You know, like the ones at the state park where I really wanted to go collect pine cones but didn't in fear of prosecution. Those ones.
Even if, like me, you have to buy pine cones at the craft store, you can trick yourself into believing they are snow covered and in the boughs of a pine tree just in time for a white Christmas using this super simple paint and glitter method.
Some supplies for this project were supplied by CraftProjectIdeas.com.
Snowy Pine Cone Christmas Ornament Craft with Jingle Bells
Materials
Instructions
Screw in the screw eyes in the bottom of the pine cones you will use. This was a little tricky, so I blinked sweetly at my husband and convinced him to do it for me.
Paint the scales of the pine cone white. You want to mimic the look of snow, so don't try to get in amongst the scales; just paint the tops and outsides. Remember that you're going to see the pine cones from the top, so concentrate your paint and glitter more on the fat bottom (which will become the top) than on the pointy top (which will become the bottom).
After the white paint is dry, squeeze a line of glue out on the edge of each scale from the screw eye about halfway down the pine cone. I didn't put glitter the whole way to the bottom because I thought the sparkly snow wouldn't reach the bottom parts of the pine cone, but if you want to put glitter on the whole thing, have at it. You do you.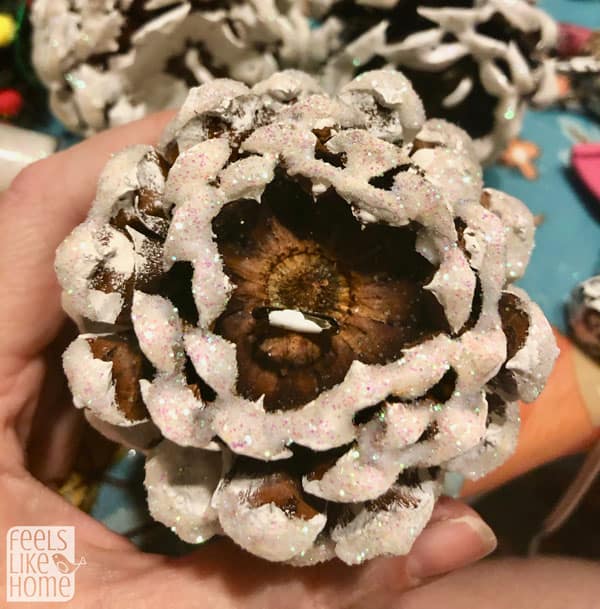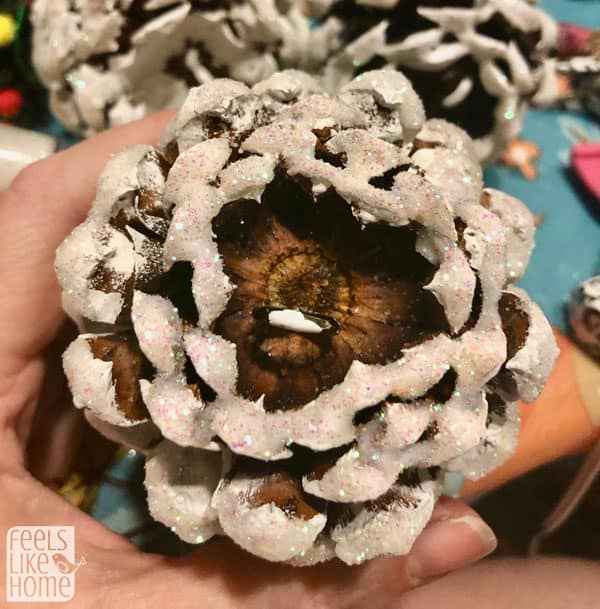 Pin
4. Cut a long piece of hemp cord and alternate pine cones and jingle bells. First string on a pine cone, then a bell, then a pine cone, then another bell, and finish with the last pine cone and last bell. Adjust the spacing so that the whole thing hangs the way you want, then tie a shoelaces knot and then make a loop for hanging the decoration.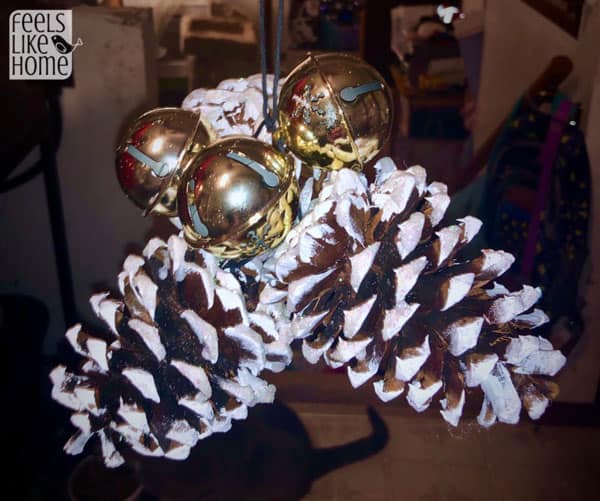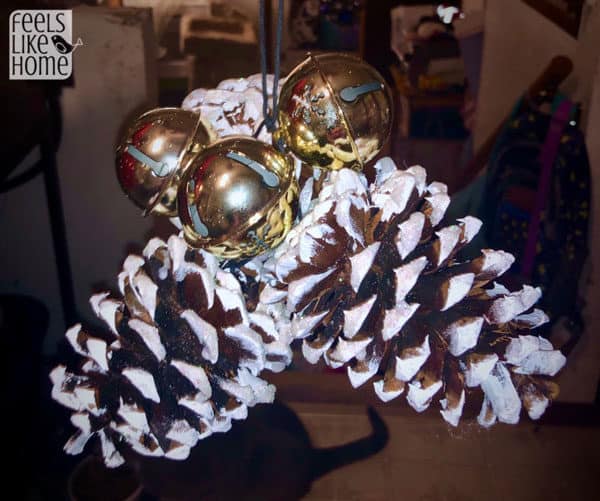 Pin
Here's a picture of my decoration as it sits on the table rather than hanging. I think it would have looked completely different if I had used smaller pine cones. As I made it, the pine cones are enormous - about four inches long each - so the finished decoration is almost as big as a basketball. It's big.
I'm not sure where I'm going to hang these pretty pine cones. I have a gorgeous kissing ball in my living room entryway, and I love it so much that I didn't even take it down when Christmas was over in 2017. It hung there all through 2018, and I may leave it there permanently, so the likelihood of it coming down in favor of pine cones is not good. I'll have to come up with another spot or else give my pretty snowy pine cones away so that someone else can enjoy them.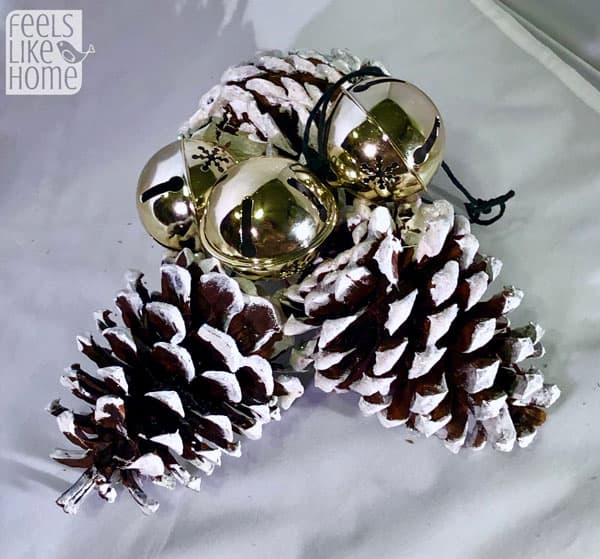 Pin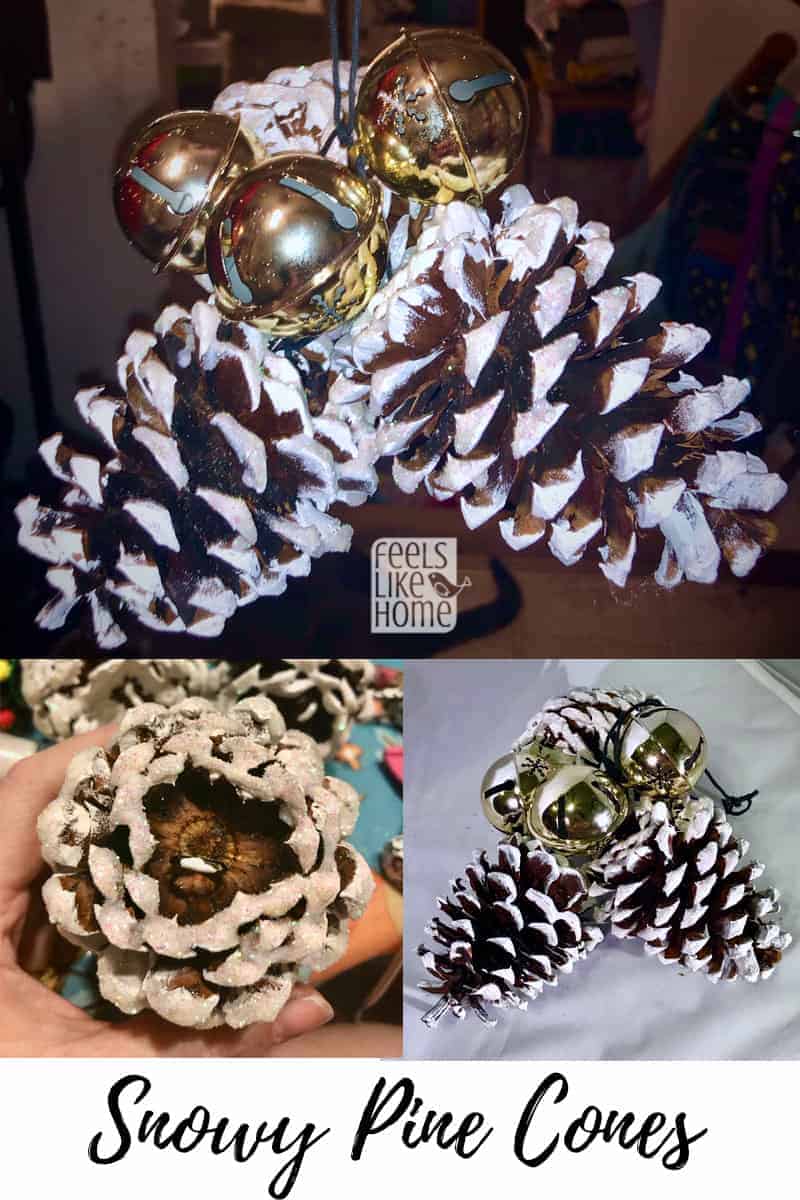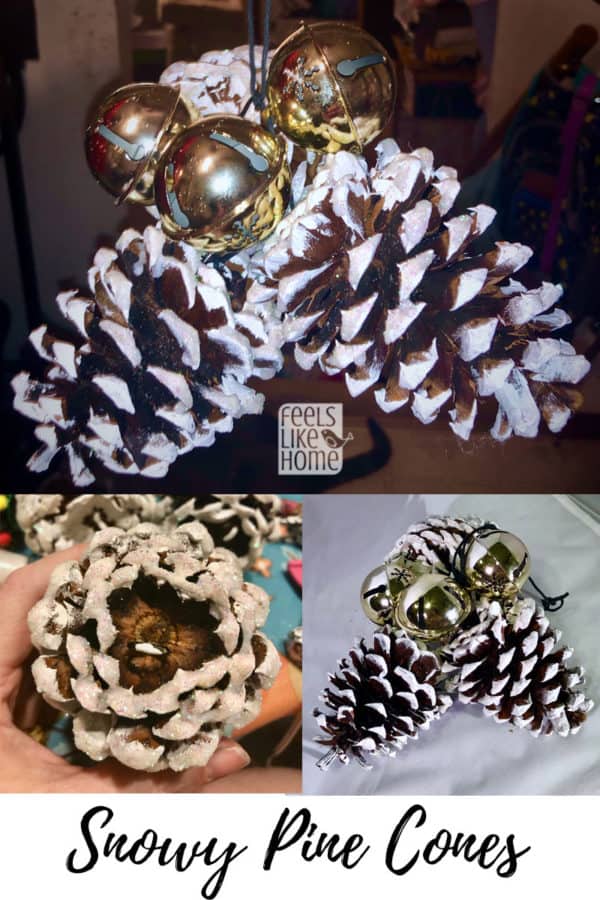 Pin