Grace likes to plan our meals sometimes.
There's no rhyme or reason. If she just gets a notion, we usually run with it.
Last Wednesday, her notion was to eat snowman pancakes.
So we ate snowman pancakes.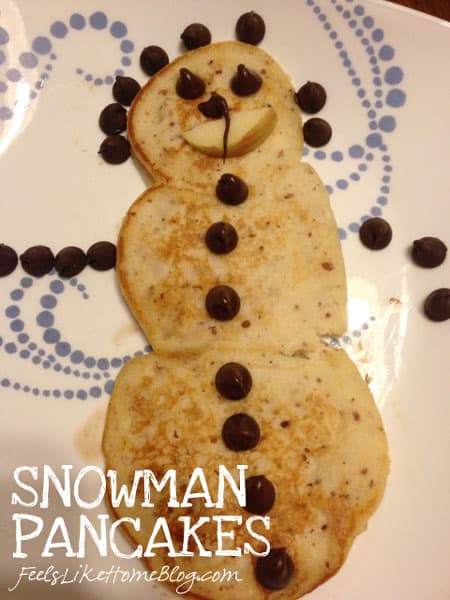 Pin
I'm not exactly sure where the idea for snowman pancakes came from, but Joe whipped up some pancake mix (gluten-free for me thanks to Pamela's Ultimate Baking & Pancake Mix and regular from Krusteaz) and got started.
Using a ⅓ cup measuring cup, Joe poured the big circle of batter first, then the middle, then the head. Each snowman took a full ⅓ cup of batter.
Pin
As with any pancakes, let the pancakes cook until bubbles form. Using the biggest spatula you've got, flip the snowman and finish cooking it.
Decorate as you see fit. We used chocolate chips, apple slices, and decorative frosting.
I like to call this one the snowman ghost: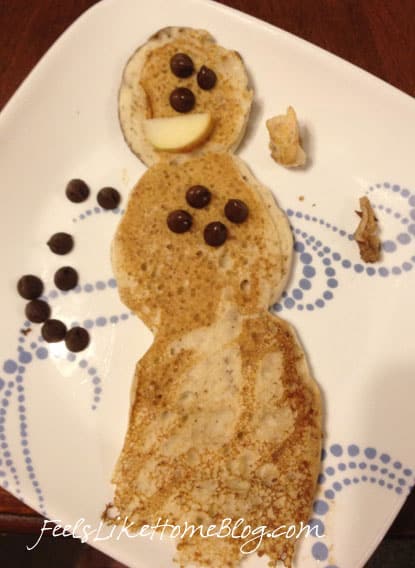 Pin
Joe also made a tiny one for Allie: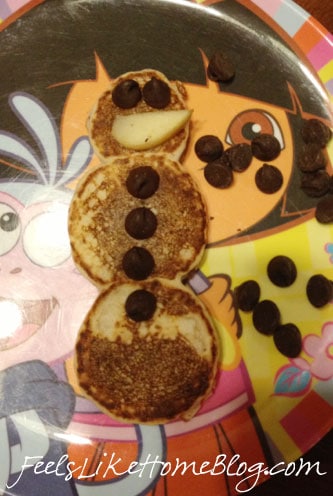 Pin
And here's Grace's favorite: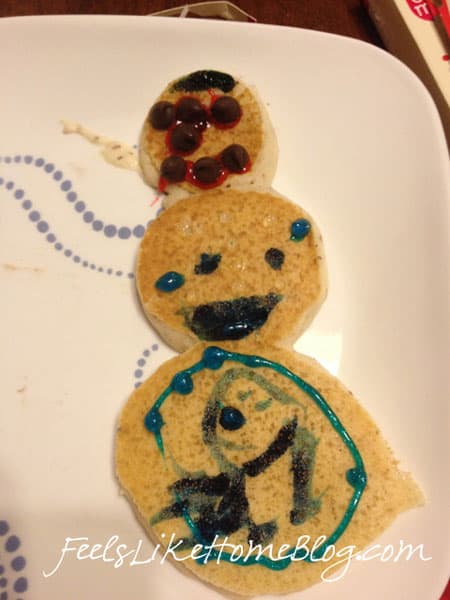 Pin