I have been doing some behind the scenes work on my blog, and I found this post buried among numbered lists and recipes. Reading it warmed my soul and reminded me that what I do every day matters. It matters a lot, in the broken world and in the kingdom of God and in the hearts of my children. It matters. I matter, and you matter, too, my sweet friend.

I originally published the following blog post on October 14, 2013, but it is every bit as relevant today as it was then. I had completely forgotten about the incident, and even now I can't recollect the woman or the conversation. It's just one among many little moments that quickly receded into the background of my memories, but I hope it encourages you as you go through your day.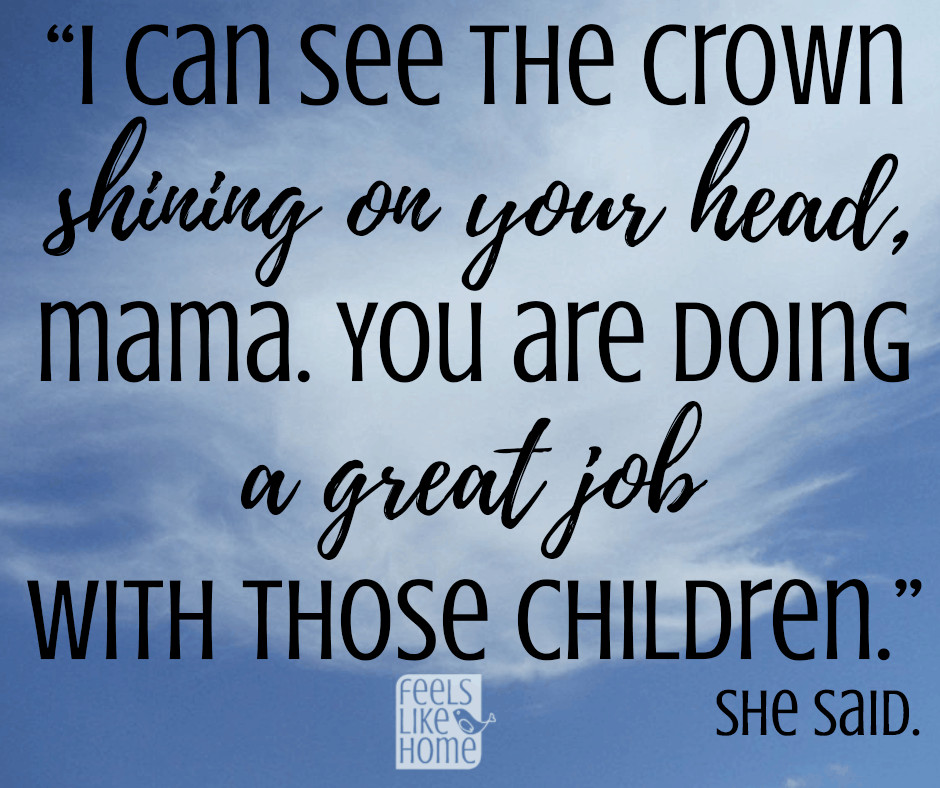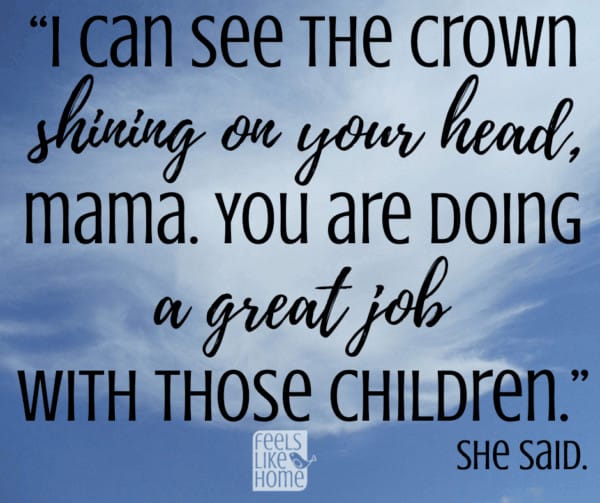 Pin
I wrote last Friday's post last summer - an entire fifteen months ago! It is as true today as it was then, though my toddler is almost a preschooler and requiring a wee bit less hovering protection.
Yesterday, I took my brood to the Salvation Army, where I was hoping to find two things - a large encyclopedia of houseplants and a macramé plant hanger. I found neither, but we somehow spent almost $70 on flower pots, clothes, shoes (almost-new Stride Rite sneakers for $1.99!), snow boots, and a variety of other wants that I convinced myself were needs.
At one point, I asked Grace to peruse the racks of big girls' clothing. No one has given us any hand-me-downs in a year or so, and her belly is beginning to peep out from under many of her shirts. I wanted to see if there was anything that suited her taste, so I sent her down the aisle on her own for a first look.
The books are adjacent to the big girls' clothing, and the furniture is adjacent to the books.
I set out looking through the jumbled mess of hardback books for my encyclopedia of houseplants while Mayhem Allie followed me.
I had scanned three book spines when she climbed up into an ugly rocker/recliner. Mom, she said, I'm going to sit here and rock so everyone will leave me alone.
I didn't even blink. I'm so used to my kids saying ridiculous things.
"Okay, Allie. You sit there and rock and everyone will leave you alone." I said. My tone was quiet and even. I wasn't flustered or angry. I simply did what I almost always do. I validated what she said, gave her permission to sit there (five feet away from me), and let her do what she wanted to do.
She sat and rocked the whole time I scoured the book wall.
An older woman, flipping through the pages of a book, put her hand on my arm and said, "I have been watching you and your children."
Oh great, I thought. Bring it on.
I expected her to criticize my parenting, how I let my kids have a little freedom, how they are a little rowdy and little loud.
"You are the most patient mother I have ever seen. You handle your children beautifully, and I can tell that they are very happy and very loved."
I almost cried.
"God gave me the patience He knew I'd need to parent these two challenges," I told her with a smile.
"They are quite a handful. I can see the crown shining on your head."
I kid you not. Those were the exact words she used.
"You know what it says in the Bible. 'Great will be your reward in Heaven,'" I told her. "But I have a pretty nice reward here, too."
She smiled and patted my arm.
Tears in my eyes, I floated back to my wild monkeys and went about my shopping.
Finances cause me stress every single month, especially as health insurance costs skyrocket and retirement savings don't. I wonder if it was foolish to leave a full-time, very dependable job with excellent benefits to stay home and homeschool my children.
Joe and I struggle as we tag team, working opposite shifts to keep our kids out of daycare and public school.
I agonize and dread homeschooling struggles with Grace the gifted perfectionist (ever try to teach one of those? Near to impossible).
I resent and regret the necessary tasks left undone at the end of every day.
And yet.
The angel in the Salvation Army reminded me that God made me to serve these children. He created me uniquely to disciple them and model for them a patient, willing, flawed but repentant servant who is constantly seeking the heart of God.
As Jesus loved and taught and led his disciples, I love and teach and lead mine.
God Himself has entrusted me with such a gift.
I am grateful for the gift.
I am grateful to have found my purpose early in my life.
I am grateful to have heard His call.
I am grateful for the faith and courage to follow His lead, even when it's been very hard.
And, especially today, I am grateful for confirmation that I'm right where I belong.
Did you know that you can use positive affirmations, like the one this angel gave me, to boost your mood every day?
Check out my printable positive affirmations for Christian moms over here.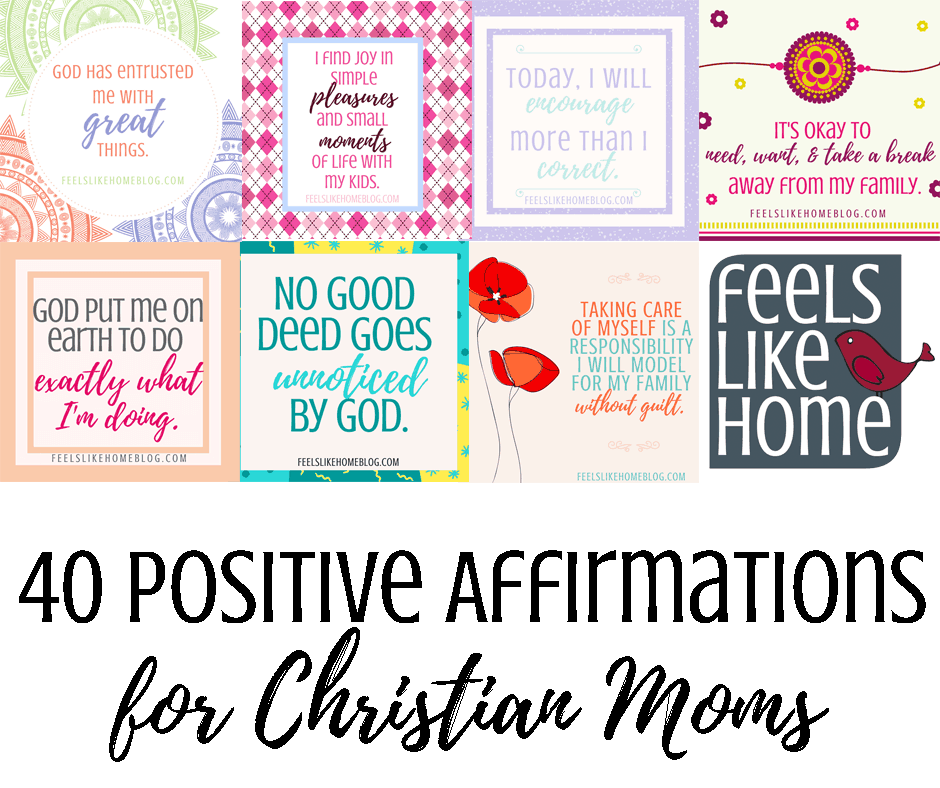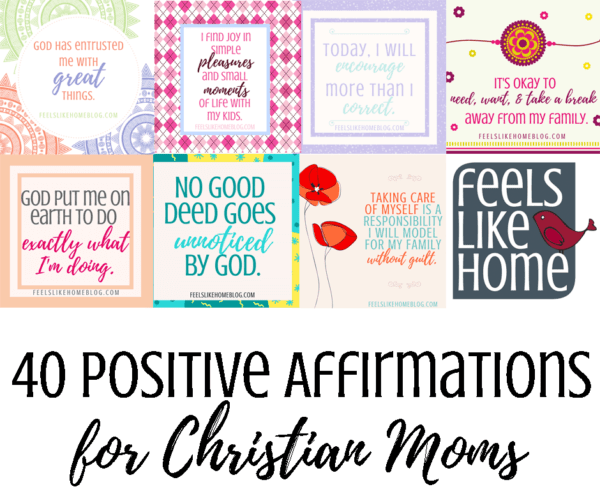 Pin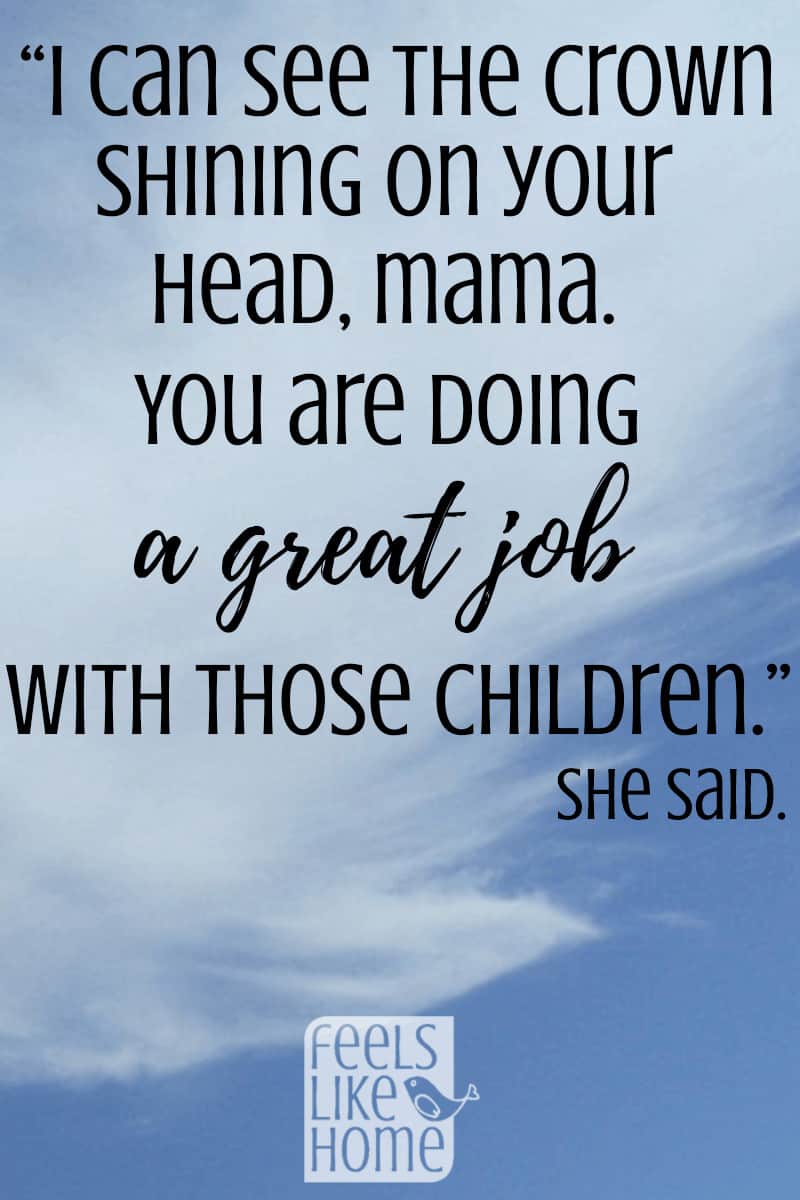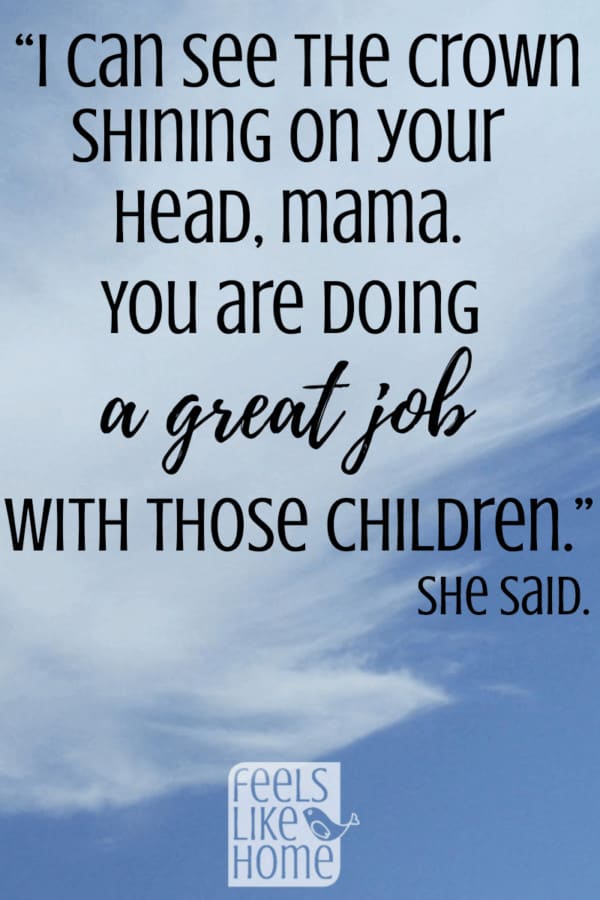 Pin