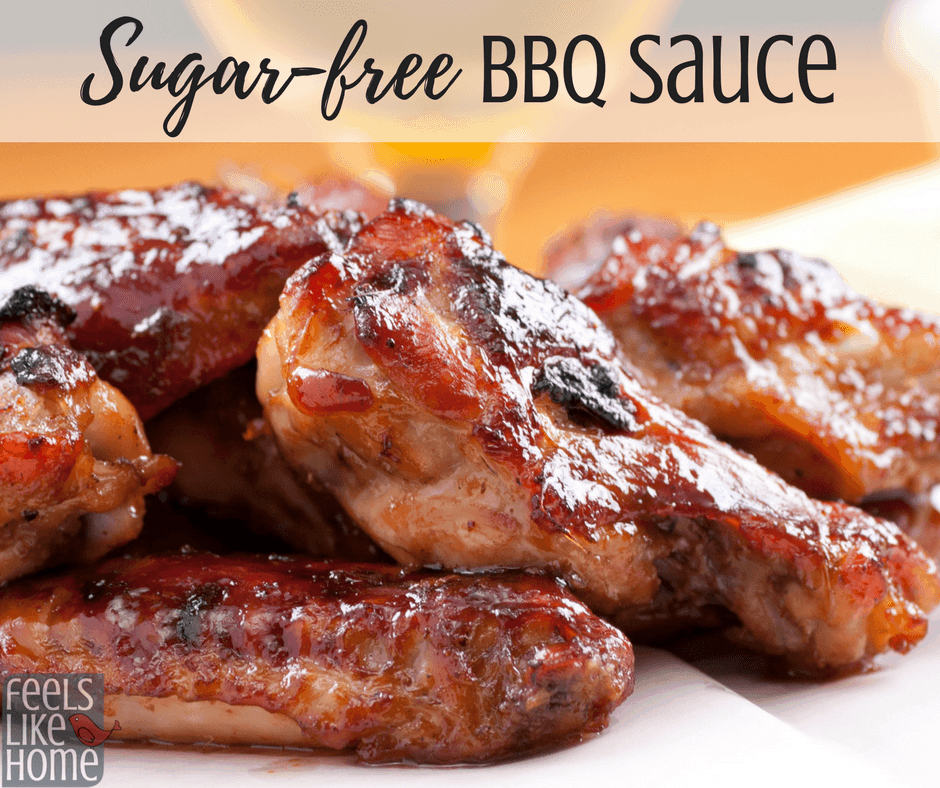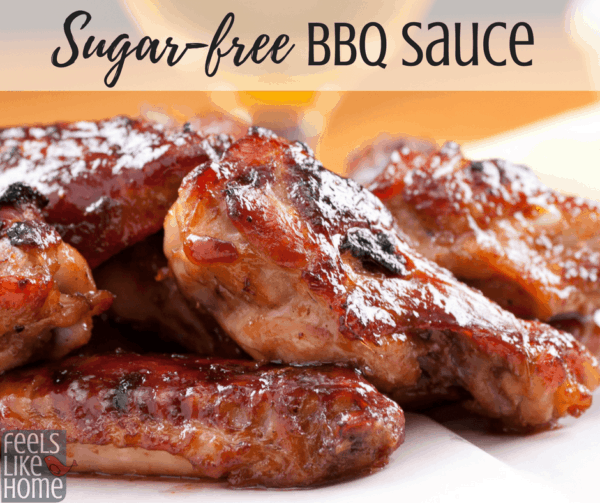 I am talking a lot about food this week, not for any reason in particular. I know it's a departure from my normal Christian content, but we all eat, so I thought I'd share some of the good things we've been eating recently.
Since my bariatric surgery, I have followed a very strict sugar-free, very low carb diet. I don't eat anything with added sugar at all, and very few things with natural sugars (some yogurt and tomato sauce, for example, but only if there's no added sugar).
I have always loved barbecue sauce, and losing that was a real pain point for me during the first few months of my surgery recovery. We had to find a sugar-free recipe that would stand in for my old favorite, Sweet Baby Ray's (oh my goodness, you don't want to know how much sugar is in just 2 tablespoons of that stuff!).
This recipe doesn't taste like Sweet Baby Ray's. I won't lie to you and say that it does. It does taste good, though, and once you lose your cravings for sweet foods (which does take a few weeks at best), you will not miss the sugary flavor of the traditional BBQ sauce.
You will need apple-flavored liquid smoke for this recipe. I'm not able to link it in the actual recipe, but you can buy it on Amazon for just a couple of bucks.
If sugar content is a concern for you as it is for me, you will also want to get some low sugar ketchup, which is also available on Amazon.

© 2017 – 2018, Tara Ziegmont. All rights reserved.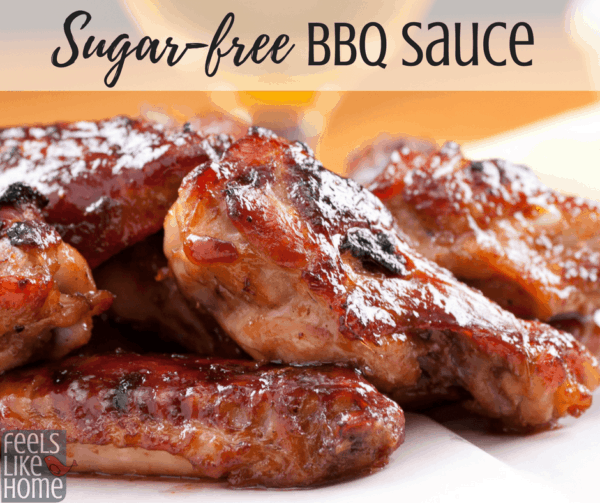 | | |
| --- | --- |
| | |
Heat oil in a small saucepan over medium heat. Sauté onion and garlic until it smells up the house and gets soft.

Reduce heat to medium low.

Add ketchup, apricot preserves, chili powder, mustard, and liquid smoke to the pan.

Simmer for 15-20 minutes, until thickened sufficiently.
Simmer means to cook it just below boiling. It may bubble a bit, but it should not come to a rolling boil. If it boils, turn the heat down to low.