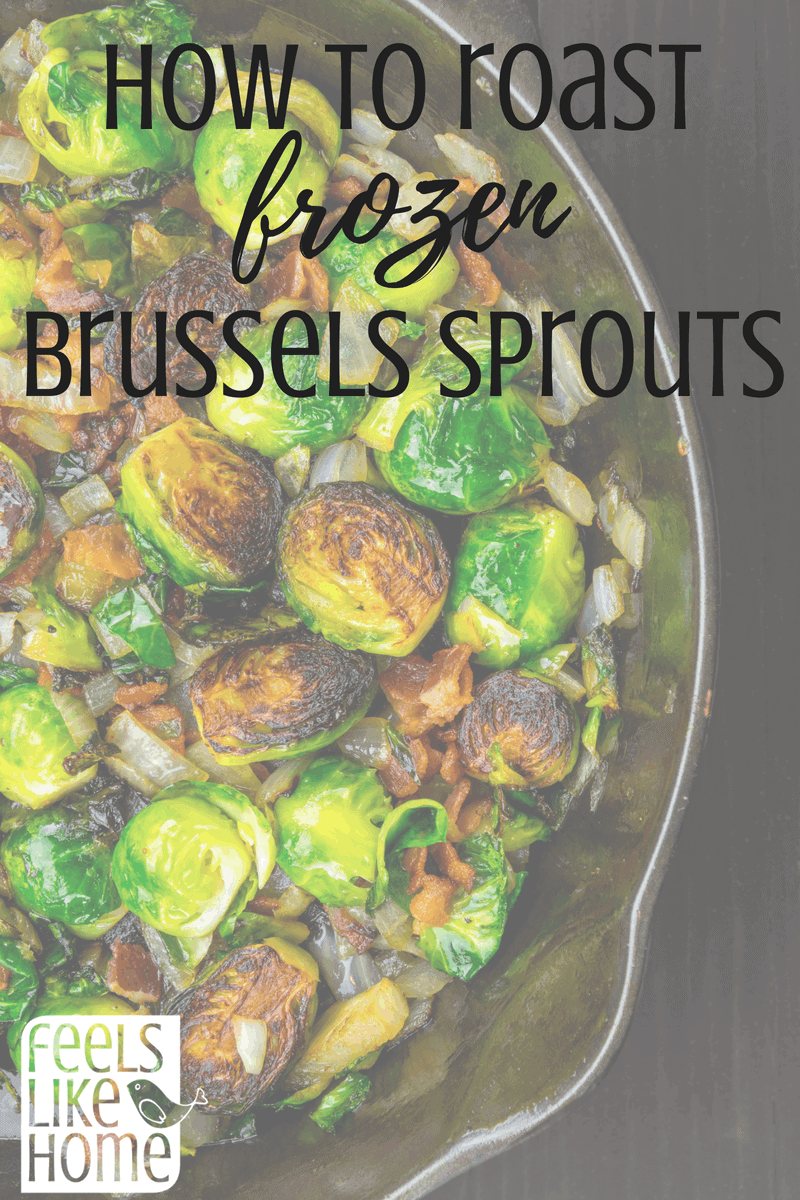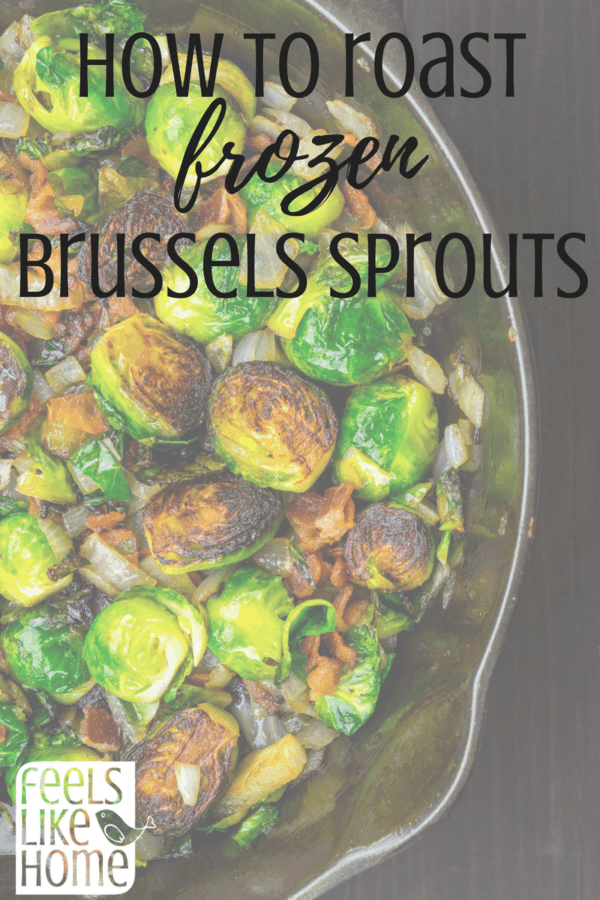 I love roasted vegetables. I can't think of a single vegetable that doesn't taste better when roasted.
Even the veggies that normally get a bad rap – asparagus, brussels sprouts, beets, cauliflower – are flavorful and tasty when you roast them.
Fresh veggies are always best to roast. They take on a rich, full flavor, and they don't lose their texture.
I have been hungry for roasted brussels sprouts for a couple of weeks, but I couldn't find any in the produce section of the grocery store. So.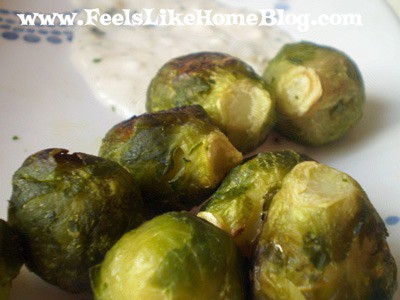 I bought a bag of frozen brussel sprouts.
I wasn't sure if it would work or not, but it did. It worked beautifully.
I can't wait to try this with different frozen vegetables, to see what works and what doesn't.
Spread the brussels sprouts across a jelly roll pan in a single layer.

Sprinkle them with olive oil.

Roast the brussels sprouts for 30 minutes at 350.

Turn the oven up to 425 for an additional 10 minutes.

Serve with ranch dressing for dipping, if you're so inclined.
I feel like such a cheater sharing this super easy recipe with you, but it worked. The brussels sprouts tasted just like fresh.
Have you ever tried roasting frozen vegetables like brussels sprouts?
© 2011 – 2018, Tara Ziegmont. All rights reserved.