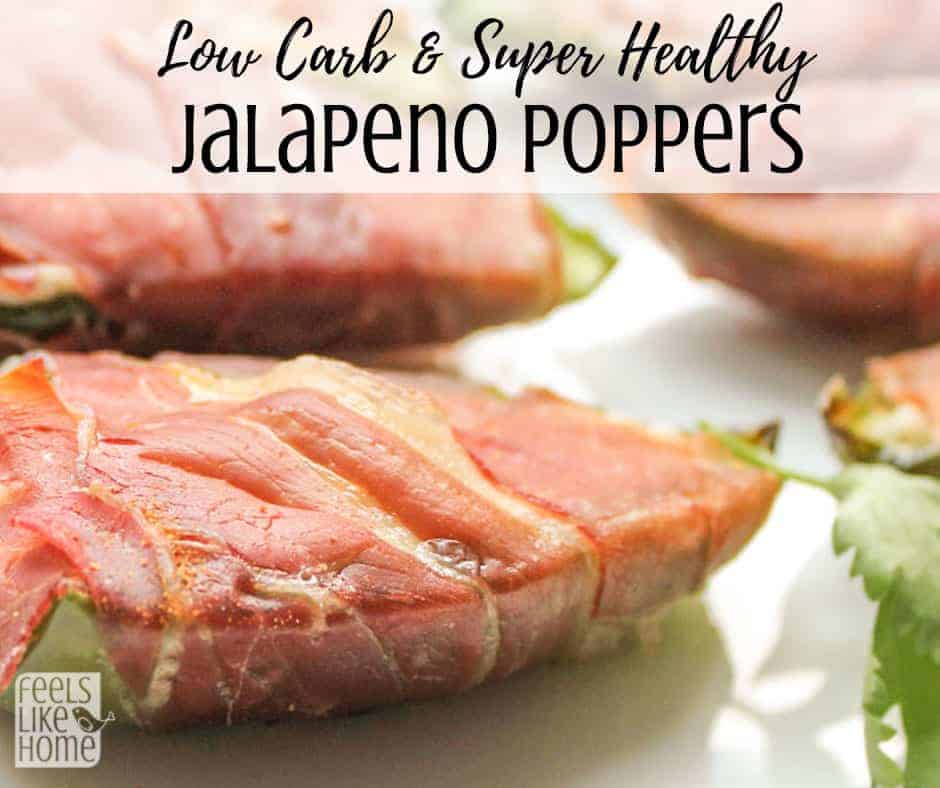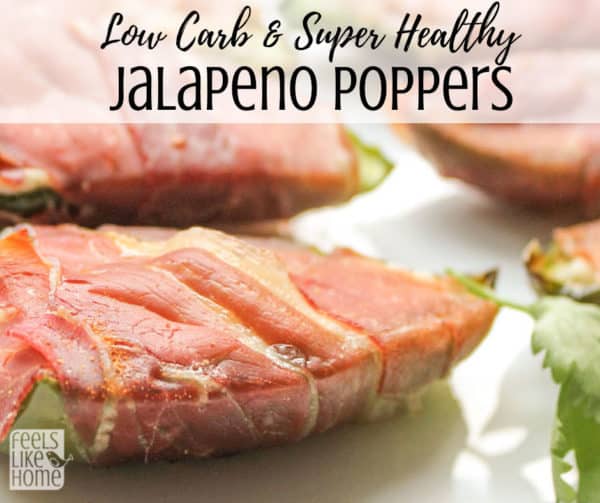 I love jalapeño poppers. Seriously, they could be my favorite food, especially the ones from Arby's; I think Arby's are the best.
Unfortunately, Arby's (and most other commercial pepper poppers) are breaded and deep fried, leaving them laden with carbs, fat, and calories. Since I eat a very low calorie, low carb diet as the result of my bariatric surgery, I can't manage eating for the rest of the day if I indulge in a couple of pepper poppers.
Fortunately for me, this simple and easy recipe from Catherine Baez Sholl of The Fit and Healthy Baker comes to the rescue with super healthy pepper poppers that have virtually no carbs and lots of the flavor I love.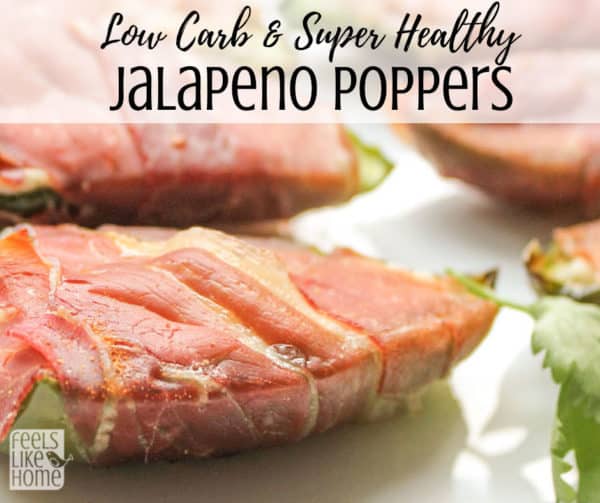 | | |
| --- | --- |
| | |
Pre-heat oven to 350°F/180°C. Line a baking sheet with parchment paper and set aside.

Mince Italian parsley and sage. Mix herbs throughly with cream cheese.

Cut top of jalapeños off and cut in half, lengthwise. (We call that the hot dog way at my house.) De-seed and de-vein peppers to reduce the spice factor. Fill halves with cream cheese. (Cheese will expand when heated, don't overfill.)

Cut each prosciutto slice in half (lengthwise) into two strips each. Wrap prosciutto strip around cream cheese filled jalapeños. When wrapping, cover the pepper top to prevent cheese from spilling out when it expands during baking.

Place wrapped jalapeños on the lined baking sheet lined. Bake at 350°F/180°C degrees for 15-20 minutes. Remove from oven, allow to cool for 2-5 minutes. Enjoy warm!
This recipe appears with over a thousand others in the Ultimate Healthy Meal Planning Bundle 2019 which is currently on sale for $49.97. It includes:
1072 healthy, complete whole food recipes with clear, easy to follow directions
38 complete meal plans for a wide variety of different dietary preferences
Nutritional information for every single recipe
Clickable indices for dietary needs and health goals
Some of the meal plans include things like:
Quick & Easy in 30 minutes or less
Everyday Dinners
Slow Cooker & Instant Pot
Freezer Meals
One Dish Wonders
Breakfasts, both hot and cold
Celebrations & Holiday Meals
There's an option to add desserts and drinks, and my amazing ebook, How to Host a Stress-Free Holiday Meal is included as well.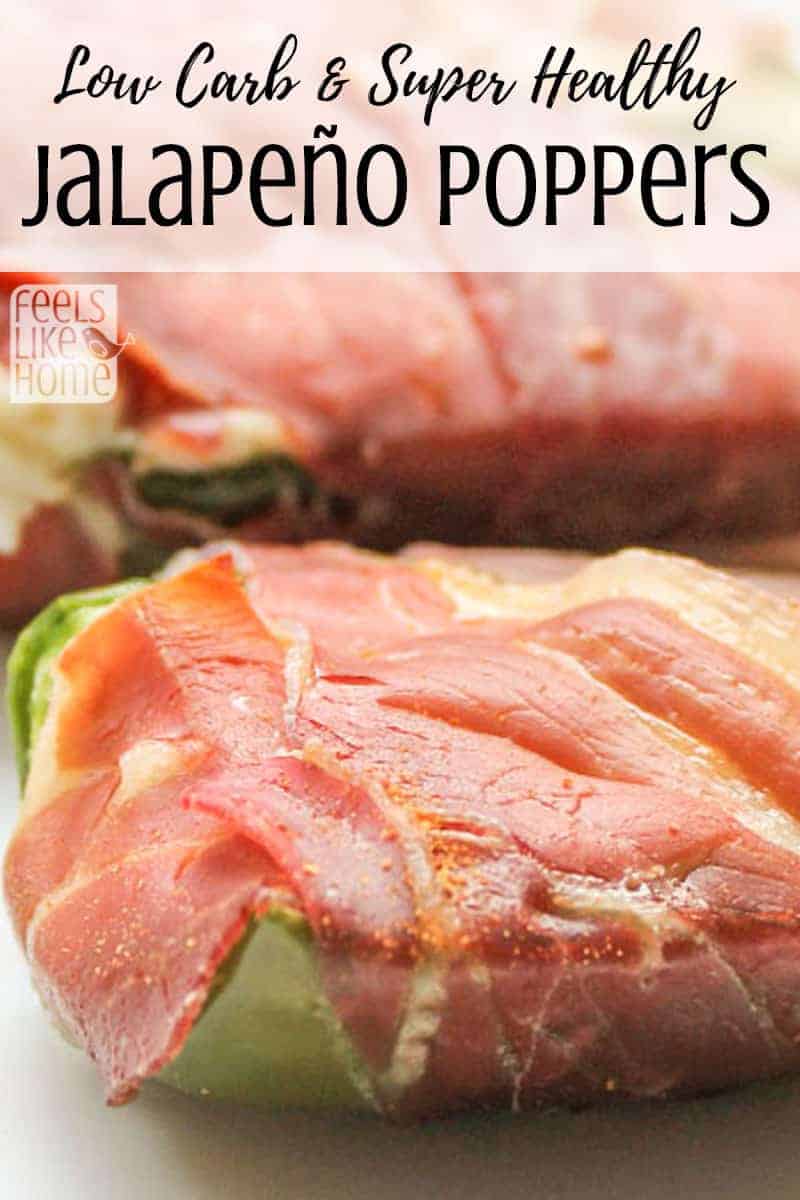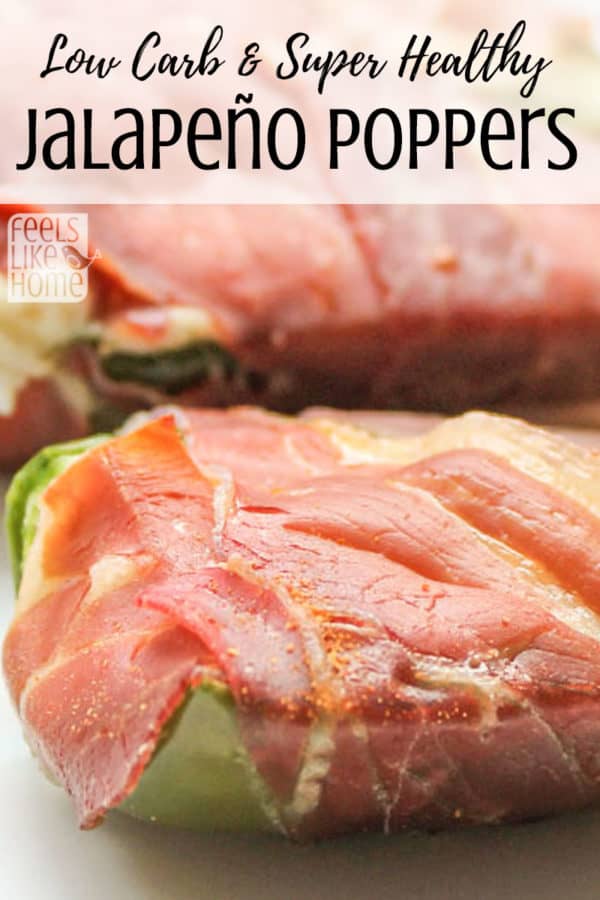 © 2019, Tara Ziegmont. All rights reserved.