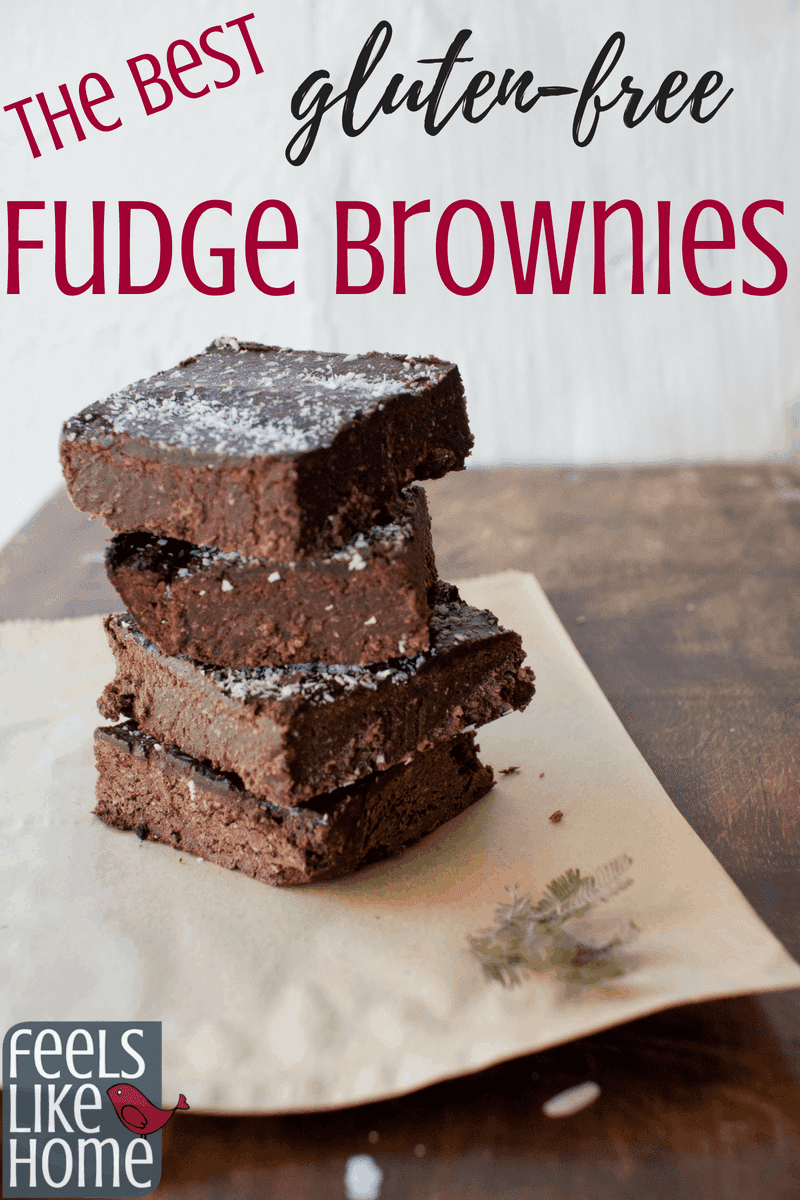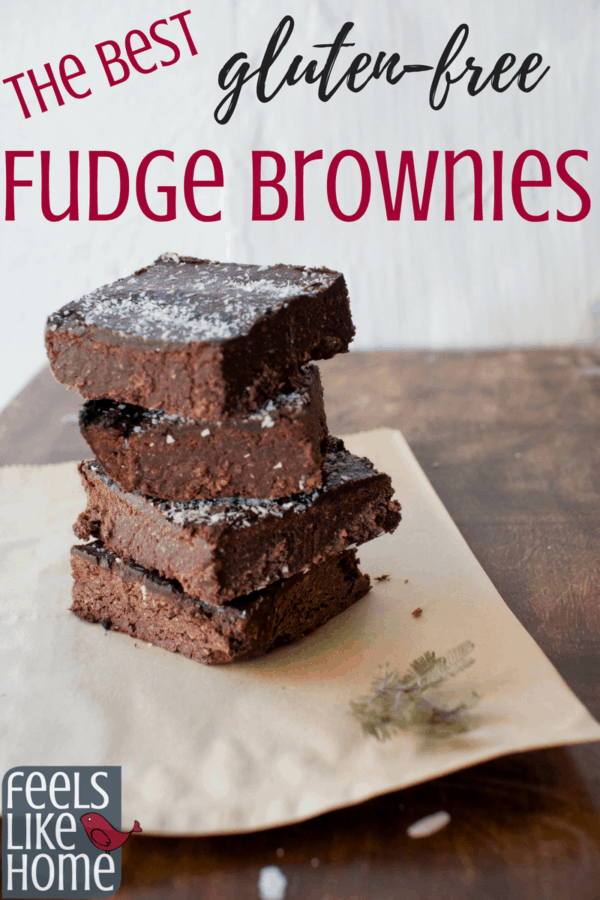 Gluten-free baking is tricky in my experience. The recipes don't always taste great, and the texture can be really hard to get right.
I don't have to be 100% gluten-free all the time, but I can't eat a lot of gluten or I get sick. So I try to make everything gluten-free, but I don't stress over minute amounts.
We've made this particular recipe a couple of times, and it came out well every time. I'm pleased to be able to share it with you today.
While you're here, check out my homemade hot fudge recipe. These brownies are delightful when topped with a scoop of vanilla ice cream and some homemade hot fudge.
Oh, and a cherry. You can't forget the cherry.

© 2016 – 2018, Tara Ziegmont. All rights reserved.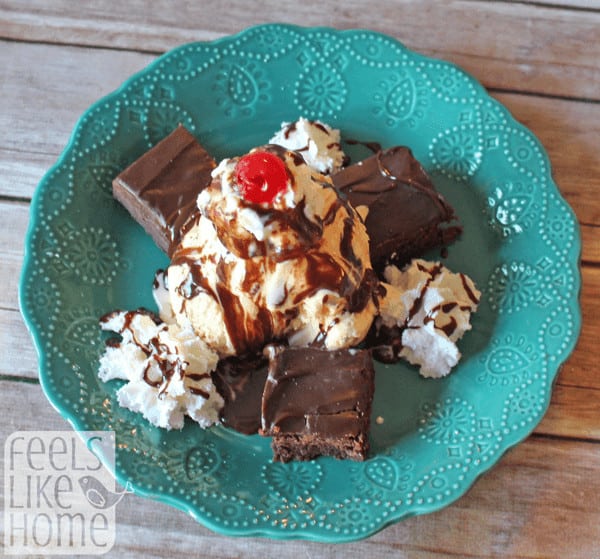 | | |
| --- | --- |
| | |
Line an 8x8 pan with parchment paper to make it easier to remove the brownies when they're finished.

In a medium mixing bowl, stir together the flour, cocoa powder, and salt.

In a larger mixing bowl, stir together the melted butter, sugar, and vanilla. Add the eggs one at a time and stir until just incorporated.

The next step is important! Well really, all the steps are important, but make sure you are careful on this one. Add the dry ingredients to the wet and stir only until the flour is worked in. Don't overmix!

Carefully and gently, fold in 3/4 cup of chocolate chips.

Pour the batter into the 8x8 pan and sprinkle the last 1/4 cup of chocolate chips on top.

Bake at 350 for 15-20 minutes. A toothpick poked into the CENTER should come out WET, but a toothpick along the edge should not.