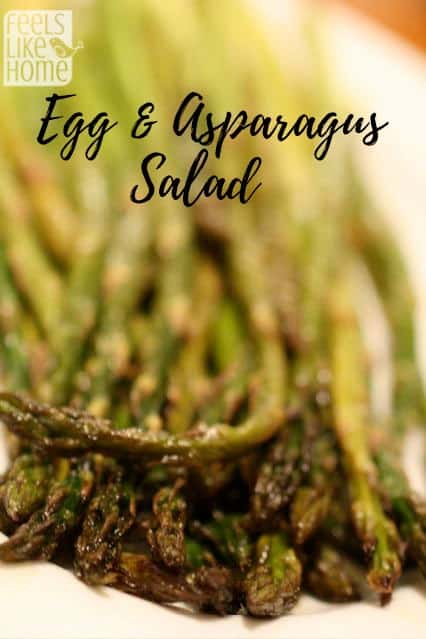 Our asparagus is starting to emerge from the ground!
Asparagus is labor-intensive to get started, but once it's established, it is low maintenance and prolific. If you have a nice, sunny spot in your yard (and you adore asparagus like I do), you should look into growing it.
As with most foods, fresh asparagus from your own garden is worlds different from what you buy in the store from half a world away.
I love to roast asparagus and use it in this gorgeous salad.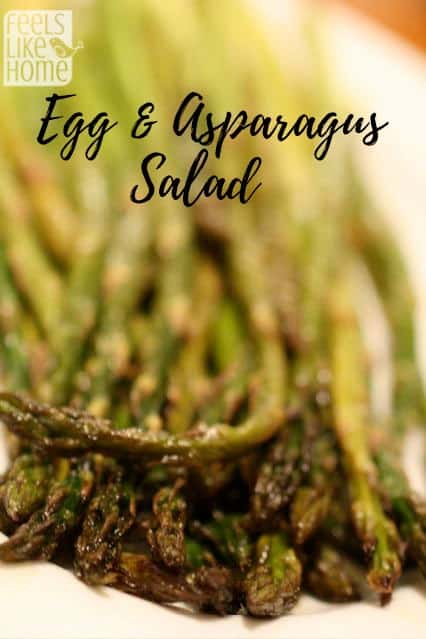 | | |
| --- | --- |
| | |
Combine lemon juice, vinegar, oil, mustard, sugar, pressed garlic, salt and black pepper.

Whisk until well blended.

Cover; refrigerate until ready to use.

Heat oven to 400. Spread asparagus in a shallow baking pan. Drizzle with oil and toss to coat. Cook until tender, 15 to 20 minutes. Allow to cool.

Mix asparagus with couscous if desired; top with egg.

Drizzle with vinaigrette; serve immediately.
If I'm cooking for just Joe and myself, I mix the salad all together. If we're cooking for others (as we will be for Easter dinner at our house this Sunday), I serve the dressing on the side.
Originally posted on April 9, 2009
Image credit – The Bitten Word
© 2010 – 2018, Tara Ziegmont. All rights reserved.