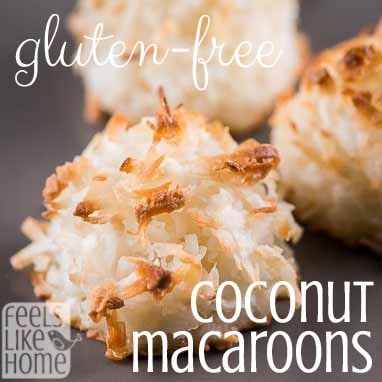 We have been doing a lot of baking this holiday season, both gluten-free and regular. Our most recent creation was this coconut macaroon recipe which is delightfully gluten-free, a surprise to me.
I thought coconut macaroons usually had flour in them, but when Allie and I made these coconut macaroons last week, there was no flour in them whatsoever.
Allie and I love to cook together, and this was, of course, a fun experience. In fact, the recipe is so easy that she was able to do most of it all by herself, and she's only 5!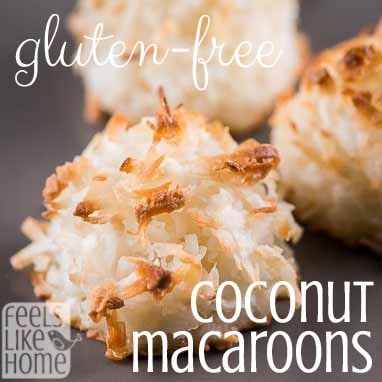 | | |
| --- | --- |
| | |
In a medium mixing bowl, combine all remaining ingredients except coconut.

Fold coconut into the liquid mixture. Mix until well coated.

Each cookie should be about 1 heaping tablespoon. Spoon out all 15 cookies onto the prepared cookie sheet.

Bake at 350 for 20 minutes or until the coconut is lightly toasted. Cool on the cookie sheet for 15 minutes.
© 2015 – 2018, Tara Ziegmont. All rights reserved.