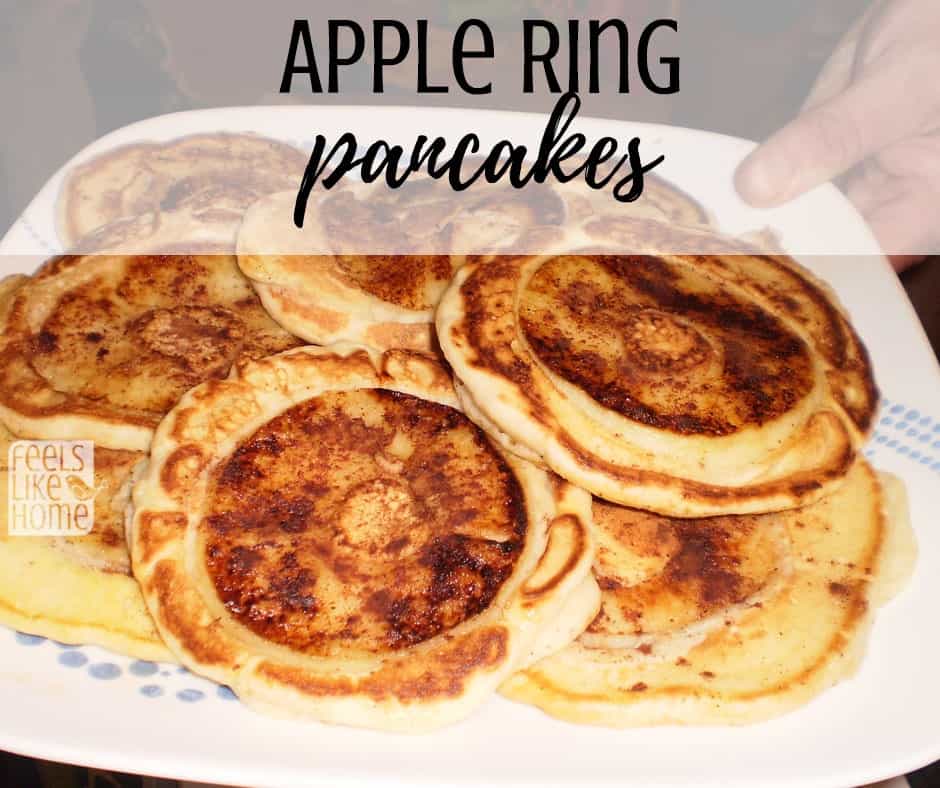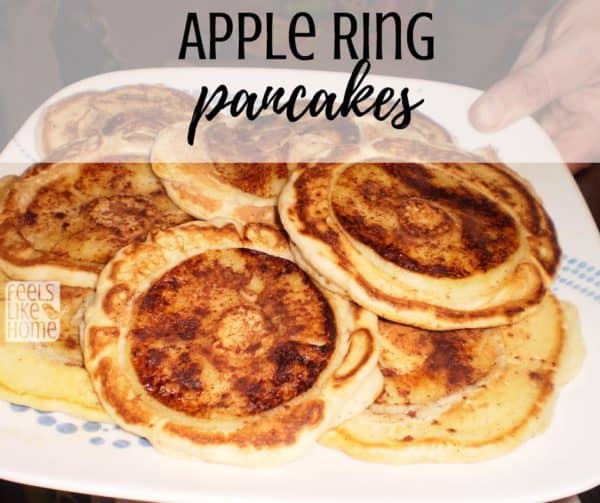 Breakfast for dinner is comfort food, don't you think? I do.
This particular recipe includes fruit, making it a wee bit healthier than plain old pancakes.
That might be wishful thinking.
I like to serve these pancakes with an omelet or sausage patties and a dish of fried apples.
They are delicious, and pairing them with protein and cooked apples makes a perfect dinner.
This recipe is very easy to make gluten-free by substituting Pamela's Gluten-Free Baking and Pancake Mix for the regular pancake mix. We love Pamela's and have used it for years!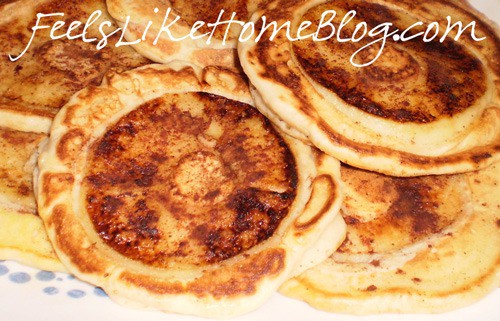 | | |
| --- | --- |
| | |
Peel and core the apples. Slice into 1/2" rounds.

Pour water into a mixing bowl. Add vanilla and pancake mix; whisk until smooth.

Heat 1 tablespoon of butter in a large skillet over medium heat. Place one apple slice in the butter and pour about 1/4 cup of pancake mix over top, until it just covers the apple slice.

Cook pancake until bubbles begin to form and edges dry out. Flip. Sprinkle with cinnamon and cook another minute or two.

When pan begins to dry, add remaining butter and melt in the skillet.

Serve with additional butter and syrup.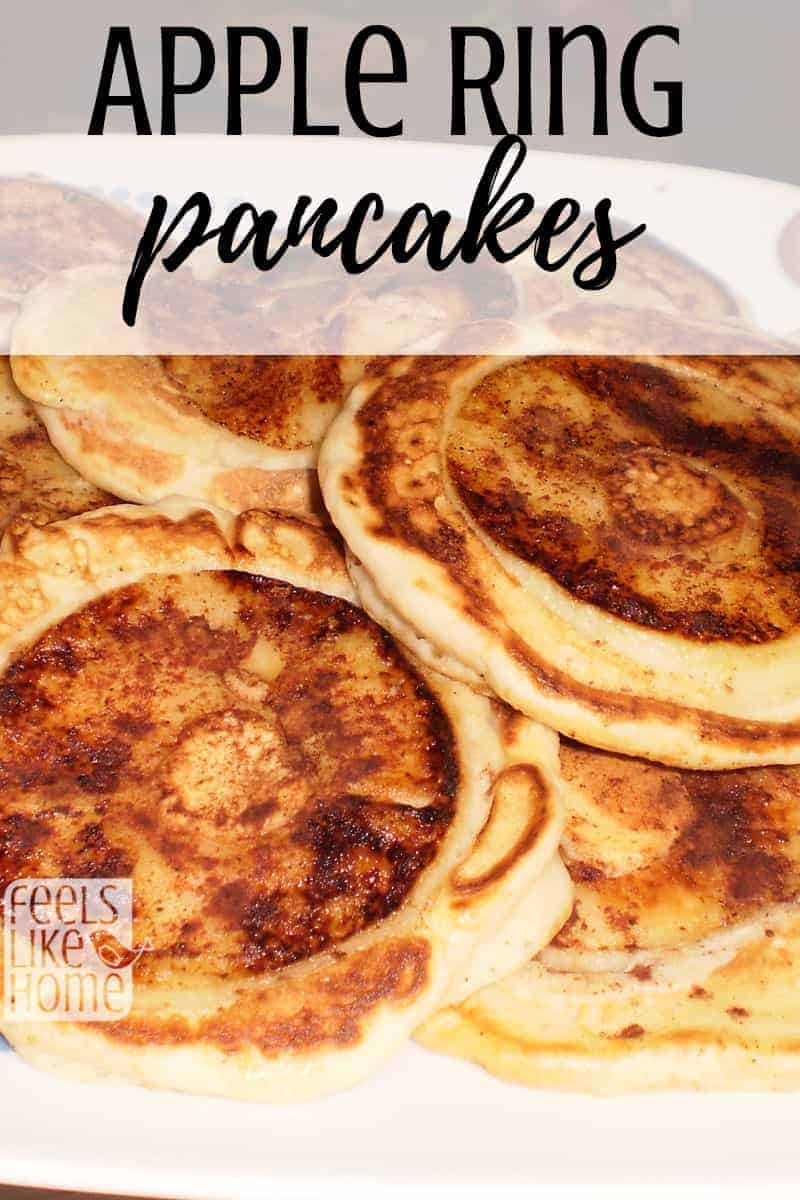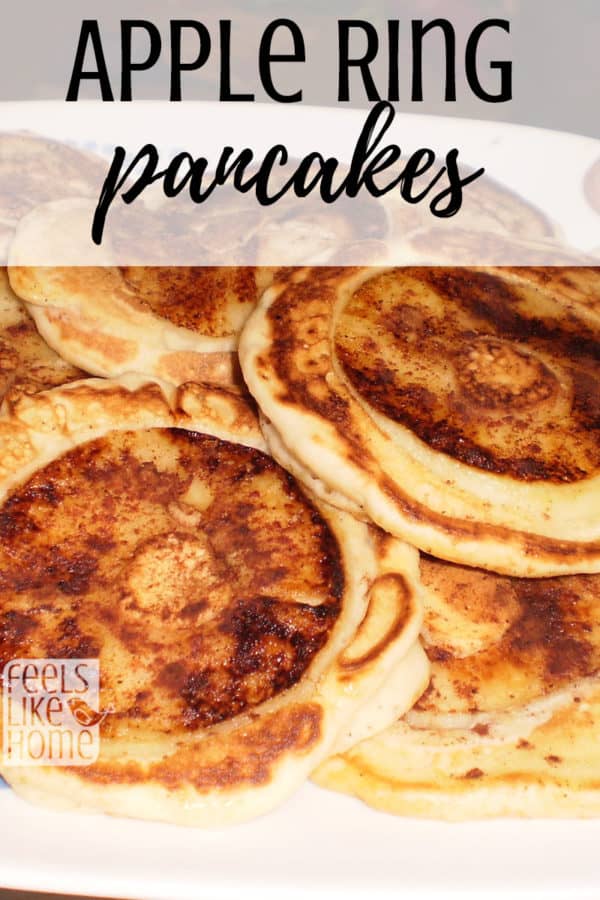 © 2012 – 2019, Tara Ziegmont. All rights reserved.