Description

Do positive affirmations work?
Because I am a Christian believer with a strong faith, I wanted some evidence that positive affirmations would help me to defeat that nagging ugly voice I hear and forge new pathways in my brain. Turns out, there is real science behind the power of positive affirmations.
According to an article in the journal Psychology Today, "affirmations can be a powerful tool to help you change your mood, state of mind, and manifest the change you desire in your life."
The messages you allow to permeate your brain, to really sink in, have the power to actually change your brain, causing new pathways to be formed and old ones abandoned. And then, of course, new pathways lead to new thoughts, new thoughts lead to new actions, specifically, actions that don't include acting on the impulse to eat brownies.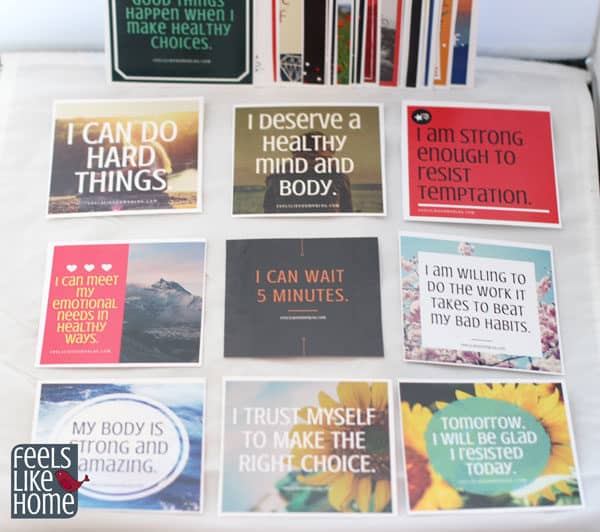 What can positive affirmations do for you?
That little voice in your head criticizes you. It makes you feel guilty, afraid, angry, and unloved. You constantly worry that you might be screwing up your life, that you'll never be able to stand up against these temptations.
© 2019, Tara Ziegmont. All rights reserved.