Description
Do positive affirmations work?
Even though I am a believer with a strong faith, I wanted some evidence that positive affirmations would help me to defeat that nagging ugly voice I hear. Turns out, there is real science behind the power of positive affirmations.
According to an article in the journal Psychology Today, "affirmations can be a powerful tool to help you change your mood, state of mind, and manifest the change you desire in your life."
The messages you allow to permeate your brain, to really sink in, have the power to actually change your brain, causing new pathways to be formed. And then, of course, new pathways lead to new thoughts, new thoughts lead to new actions and words spoke.
You can totally tip the battle against Satan in your favor, and the Holy Spirit will help you.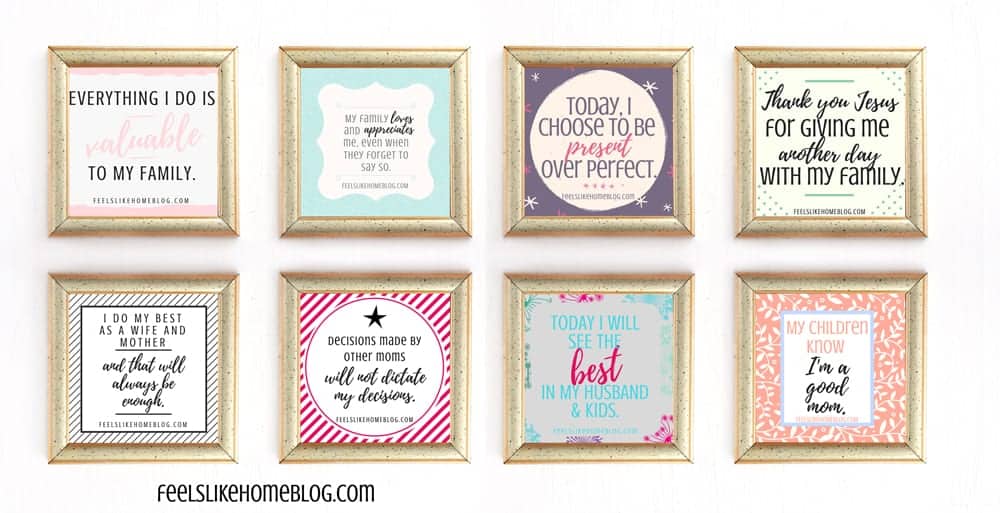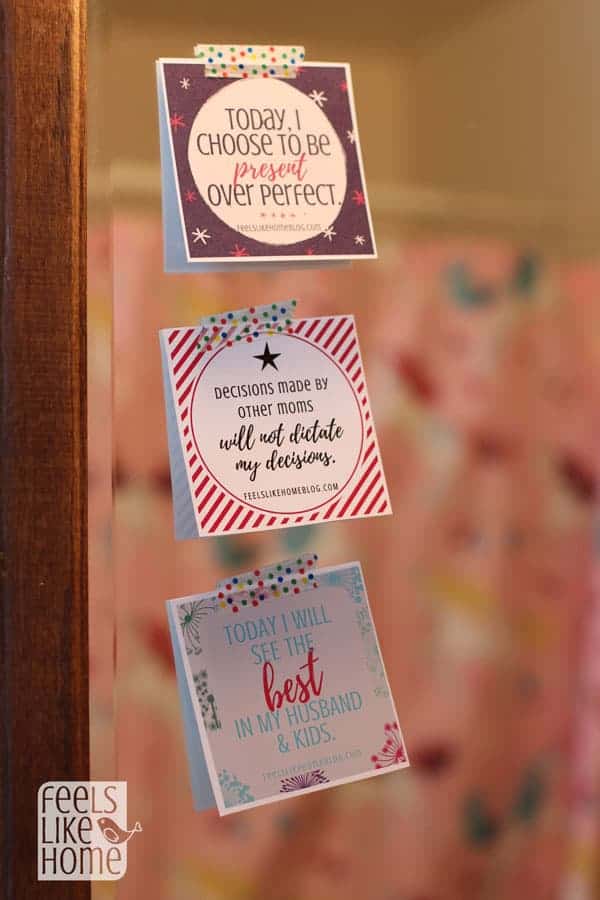 What can positive affirmations do for me?
That voice criticizes you. It makes you feel guilty, afraid, angry, and unloved. You constantly worry that you might be screwing up your kids or failing at work.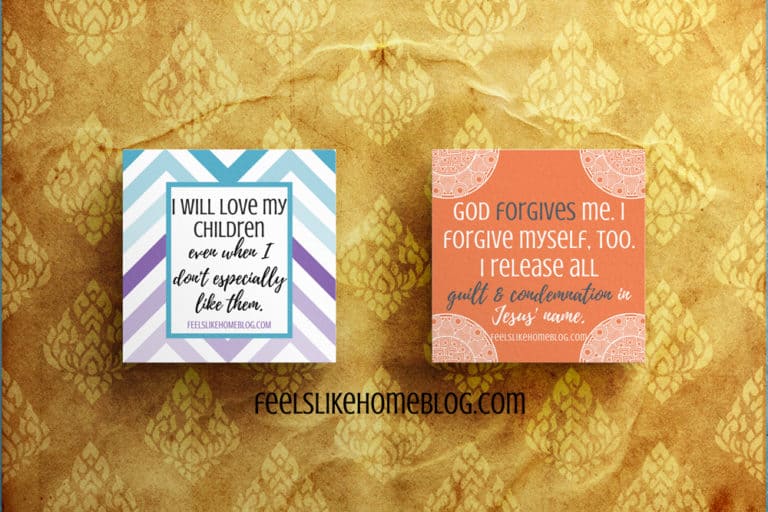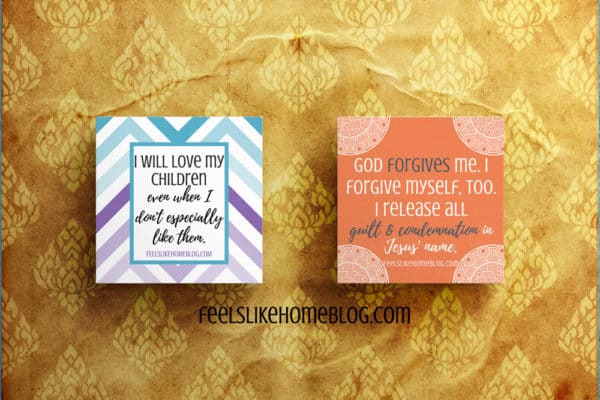 How to Use Positive Affirmations for Christian Moms
Here's what you will do with these cards:
Download the file (um, obviously, right?)

Print the cards on cardstock

Cut the cards – they are squares for easier cutting!

Laminate for durability

Store in a small box or envelope and keep them in a safe place (Mine are in my underwear drawer.)

Choose one affirmation to focus on. You might want one per day or one per week, or just change it whenever you feel like it.

Post somewhere that you will see it several times throughout the day. I like mine on the bathroom mirror, but you could also put it on a kitchen cabinet, the fridge, your car's dashboard, or some other spot.

Repeat the affirmation three times every time you notice it, preferably out loud. (But I understand if you say it in your mind because there are other people around.