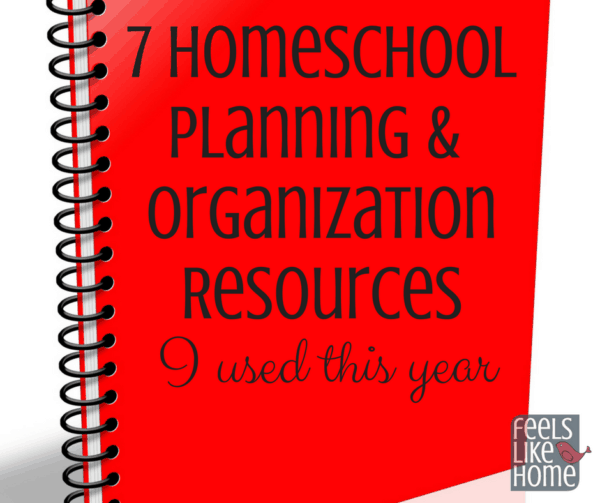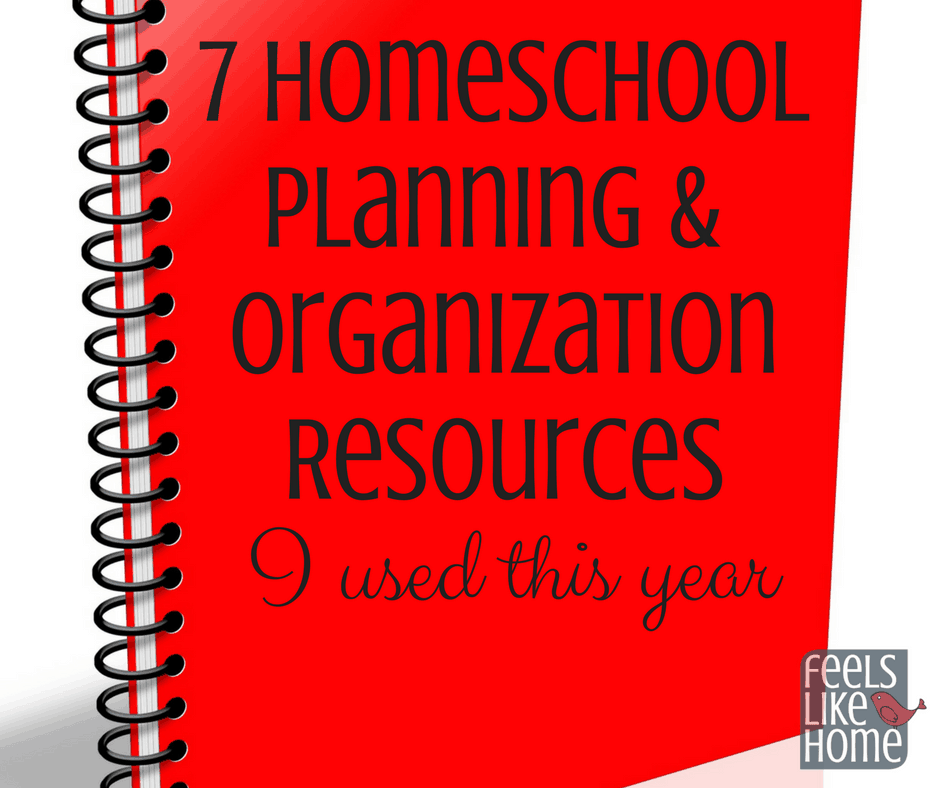 I am a planning junkie. I am so good at planning and coming up with new ideas, but my darling husband will tell you that I am so not good at implementing them and following through. So it has been my entire life.
Overall Life Planning
Even though I very successfully use Google Calendar to keep track of my family's schedule, I really enjoy using the iBloom Life & Business planner to work out my daily goals and to do list, Power Sheets to track my weekly and monthly goals, and a family/homeschool planner (from the Recollections Collection at Michael's) to write down what "schoolwork" we've done every day. (I use the term schoolwork loosely to describe any and all educational activities including games, lessons, and field trips. We do very little paper and pencil work.)
Homeschool Organization & Planning
I have embarked on a couple of different homeschooling organization classes this summer. One was very expensive and well produced but not at all helpful to a veteran homeschooler who already had a mission statement, vision, and curricular plan. I ended up asking for a refund on that one and had some not very pleasant interactions with its creator and her team that left a bad taste in my mouth for the whole operation. I'm not going to share details here, but if you really want to know, you can email me.
What I did find useful was Pam Barnhill's Plan Your Year planning kit. (There is also a free version here.) It wasn't a course with videos like the first one, but rather an ebook with tons and tons of editable printables that are updated yearly. I highly recommend it and have relied on its wisdom for all my planning for this new school year.
I have been reading a whole lot of blogs, too, including Sarah Mackenzie's Cultivate the Lovely blog and watching her YouTube channel where she shares all kinds of homeschooling wisdom. She has a very minimalist style that makes a whole lot of sense to me. Even though we tend to do a little more, especially in the way of arts, crafts, and hands-on stuff, her overall style works really well for me.
It was from Sarah Mackenzie's YouTube channel that I found Pam Barnhill, and I am devouring everything that Pam has created. Pam is a former English teacher who writes very well and very thoroughly, and that is a big draw for me.
Homeschool Calendar
In past years, we just sort of did school when we did it and didn't when we didn't. We had no set calendar and ended up doing way more than the required amount of school when you factor in all the educational activities that took place (though not the actual sit down and study kind of work).
That's okay with me, but it's neither predictable nor structured, both of which work better for my kids (and all kids, I imagine). So this year, I sat down with Pam's school year calendar and worked out a predictable and structured schedule.
Using Sarah Mackenzie's 6-week term idea, I scheduled a combination of 6- and 7-week terms throughout the school year to coincide with our planned vacations and holidays. The girls will have either 6 or 7 weeks of school 5 days a week, and then they will get 1-2 weeks off. It still works out to the required 180 days of school for the year, but because we started on July 24, they will get frequent breaks, and I will get the opportunity to intentionally stop and reflect on what we've done so far, what we still have to do, and what makes the most sense for the next term.
I am looking forward to this new plan and will of course reevaluate at the end of the year to decide whether we'll do it again next year.
Morning Time Planning
Finally, I just purchased Pam Barnhill's Your Morning Basket Guide after listening to tons of podcasts from lots of different people and reading lots more blog posts. I haven't implemented Morning Time yet, but I think I have a good plan. I'm thinking that we will be able to do it right after my work day, at 4 or 4:30 or whenever I'm finished.
As I dig in to Pam's Morning Time ebook, I am learning a lot of things and coming up with all kinds of ideas for things that will work in our own morning time.
For example, I am using Layers of Learning this year with the girls, and I think the read alouds that are suggested in that curriculum will be perfect for our Morning Time, which I think I am going to call our Group Time since we will probably not do it in the morning at all.
Homeschool Portfolio
I am really good about keeping a portfolio even though we don't have to. In my state, if you are a certified teacher, you have to turn in a letter at the beginning and end of the school year, but you don't actually have to have your curriculum and work samples evaluated via a portfolio. It's a great and amazingly flexible system that honors all the education I had to prepare for my 10-year career as a teacher.
Even though that law exists, I keep a portfolio so that the girls have a record of what they did and also so that I would be able to prove their progress should anyone ever question the validity of our homeschool.
What I do is to buy a 2" Better Binder from Staples (available from Amazon but they have nicer prints if you actually go in to the Staples store) and standard page protectors. I put 100 or so page protectors into my notebook, and I am all ready for planning the year.
During the summer, I printed out some pages from Pam'sPlan Your Year:
The school calendar with our terms and vacations marked off and the number of school days counted up.
Attendance tracker to show the days that we actually did educational stuff
The Long Range Planning form to show what topics we would be working on during each term
A Goals worksheet for each of the girls showing what their own goals are as well as my goals for them
A Reading Log (I really want to do this, but Grace reads so much and we often forget to record the books. I have to go back to my Amazon cart and our library checkout list to recreate this after the fact.)
Then after the planning section, I include all the neat things we're doing and work samples.
So far this school year, we have the following:
Pages printed from NotebookingPages.com for each field trip - I have the girls draw a picture and write a few sentences about the trip. I write Allie's for her while she tells me about it.
A brochure from each field trip, if there is one available.
Pages printed from My Self Portrait Journal which is actually intended for preschoolers, but I love the idea and wanted to try it out this year. So far, I've only had the girls do one self portrait, for August.
Chalk pastel artwork from the solar system tutorials from ChalkPastel.com (We are studying the solar system this term.)
The packets that Grace completed as part of the annual 4H fair this year. She had to write a story for each of her projects describing how she created them.
The greeting cards they both made for the 4H fair greeting card contest along with the ribbons they won.
A couple of pages that Allie did at church one Sunday. She can use them to tell the story of King David's life, so I thought they would be nice to include in the portfolio.
A print out from the website of any classes the girls have taken. - Grace often asks to sign up for science classes at the Oakes Museum of Natural History at Messiah College or from the Girl Scouts.
The key to an organized and complete portfolio is to keep it out in a convenient location - ours is in our dining room where I sit every evening - and to put pieces into it as they are completed.
As I have said, we do very little paper and pencil work, and when we do, I usually throw it away after it's completed. When the girls do a writing assignment like a story or something, I will include that. I usually put in a couple of math pages at the beginning, middle, and end of the year. Beyond those, it's mainly just more of what I described above. Lots of fun stuff.
School year interviews
Make sure you document the fun things your kid says and likes each year. You can find first and last day of school interviews for kids here.
In Conclusion
So that's how I organized and planned for our new school year. My portfolio system has lasted throughout the last 4 years. Everything else is new for this year, but I am confident in the work I've done and its ability to carry us through the coming school year.
How do you organize your homeschool?