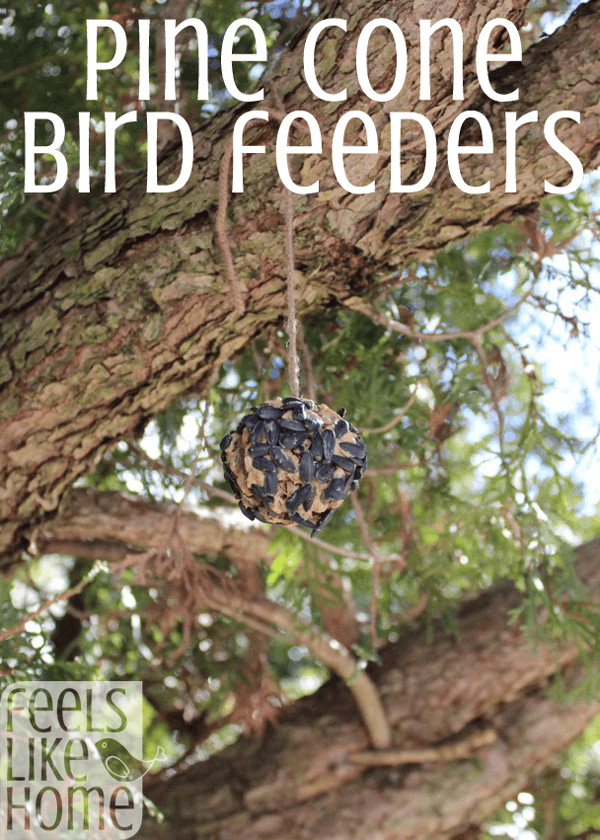 Pin
When I was a little girl, my mom had a red plastic bird feeder that she kept full of bird seed all winter long. She hung it in the large bush adjacent to our living room window, and all we had to do to watch the birds was sit down on the couch.
I remember sitting there for hours, counting cardinals and identifying other birds as they made tiny footprints in the snow.
A few years ago, we got an awesome squirrel-proof bird feeder
, and Joe erected a twelve-foot pole in our front yard so that I could see it from the living room window. It's quite a sight. On one side, he mounted the seed feeder, and on the other side, he mounted a squirrel-proof suet feeder (that is not raccoon-proof, but that is a story for another day).
Anyway, since that time, we have enjoyed feeding the birds.
I got the National Geographic Field Guide to the Birds of North America, and Grace and I have spent many mornings watching the feeder and identifying birds. We know a titmouse from a nuthatch and a wren from a finch. They're fascinating creatures.
I am taking part in a 40-day blog series on the The Jesus Storybook Bible, each day highlighting one of the stories from the book along with a hands-on activity that relates. This is the activity that goes along with the chapter called "The Singer."
"The Singer" is really the story of the Sermon on the Mount. It talks about how people came to see Jesus, but they were worried about their lives. We know something about worry and anxiety here at my house.
Jesus said to the people (I paraphrase, of course.), "See the birds? Do they worry about where their next meal will come from?" and of course, the answer is no, they don't. He went on to talk about the fine clothes of the flowers and how they don't worry either.
"But aren't you so much more important to God than the birds or the flowers?" he asks.
And of course, we are.
This has long been one of my favorite passages in the Bible because I worry. About a lot of things, especially finances.
But aren't you so much more important to God than the birds?
I get it. It's tough to believe, but I get it.
Anyway, so this craft. The girls and I have talked before about how we can be the hands of God in many situations, and in this craft, we are feeding the birds to help God's work. Even though it is spring, there is still not a lot outside for them to eat, and we like to watch them come to eat our food.
DIY Pine Cone Bird Feeder Craft
Materials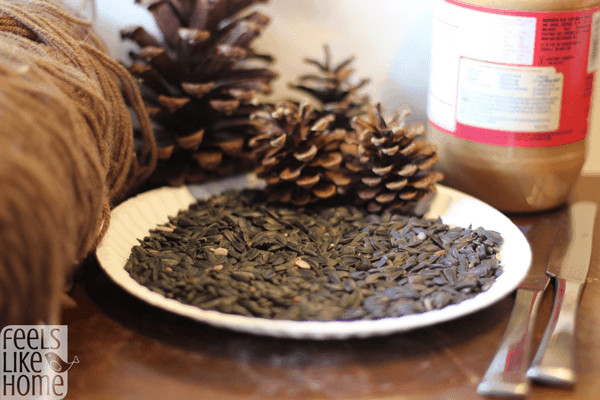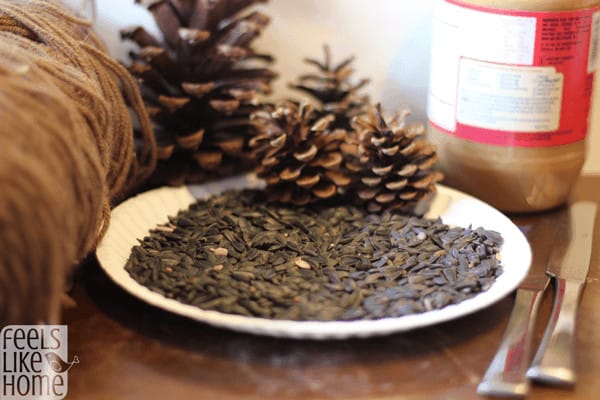 Pin
Pine cones - We had one very, very large pine cone and a bunch of smaller ones. The smaller ones worked best, but Grace had a really good time with the huge one, so use whatever you have.
Yarn or string
Peanut butter
Bird seed - Our birds are particular to black oil sunflower seeds, so that's what we provide.
A paper plate
A butter knife
Instructions
1. THIS IS IMPORTANT. Start by tying the yarn around the pine cone and knotting it. Only after tying the yarn may you proceed to step 2. (Forget to tie one, and you'll see why it is so important. It is a giant mess to tie the yarn on after it's been all peanut buttered up.)
2. Smear peanut butter all over the pine cone.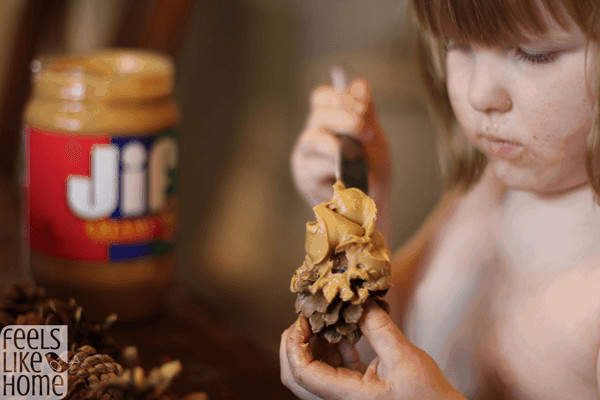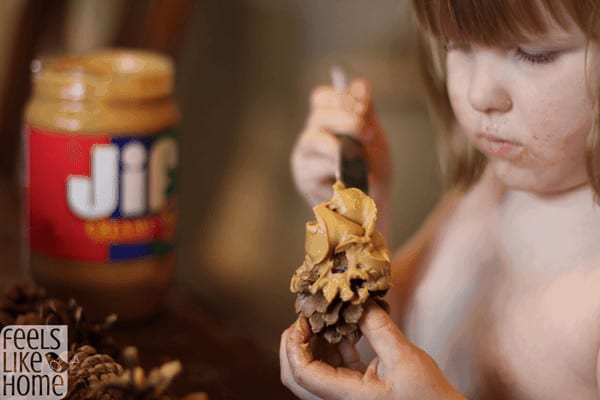 Pin
Grace used her knife very gently and applied peanut butter individually to the leaves of the pine cone. (Are they called leaves? What else would they be called?) Allie just globbed it on.
3. Roll the peanut buttered pine cone in bird seed.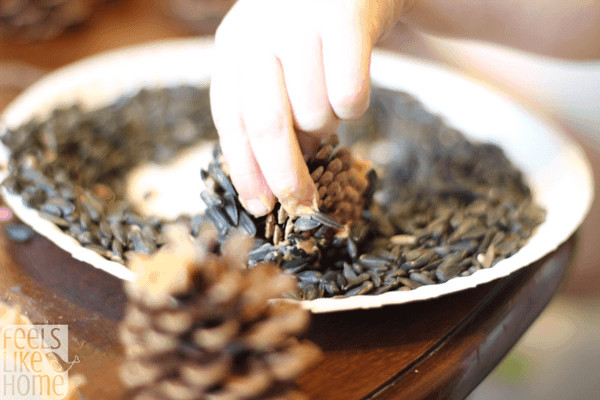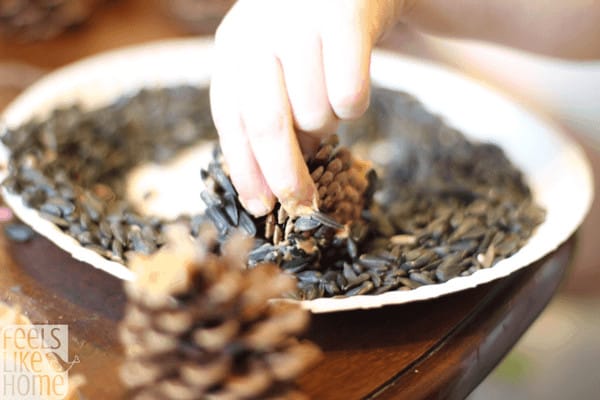 Pin
Different techniques, same result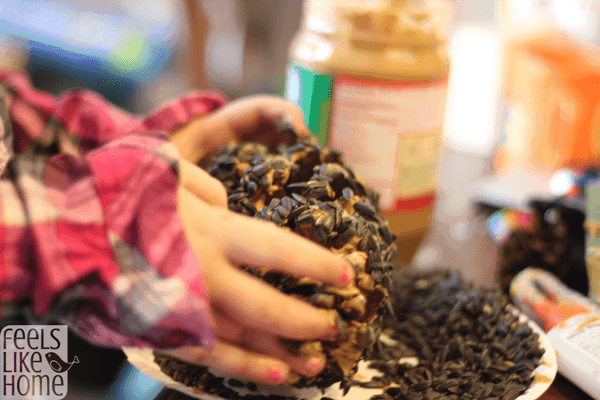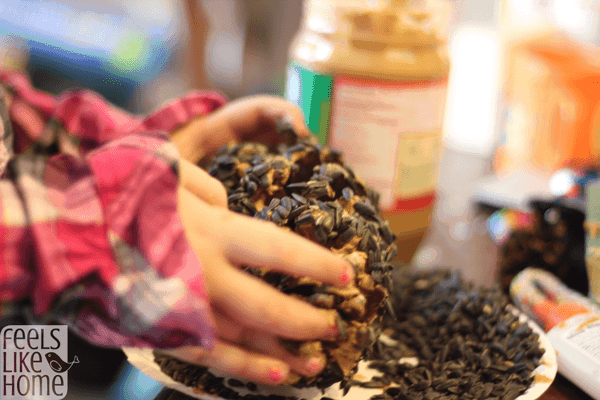 Pin
Um, that's it.
Not much of a craft to describe it, but this kept my kids busy for an hour.
That is, until this happened, and then I scooped up all the materials and put a hasty end to the crafting.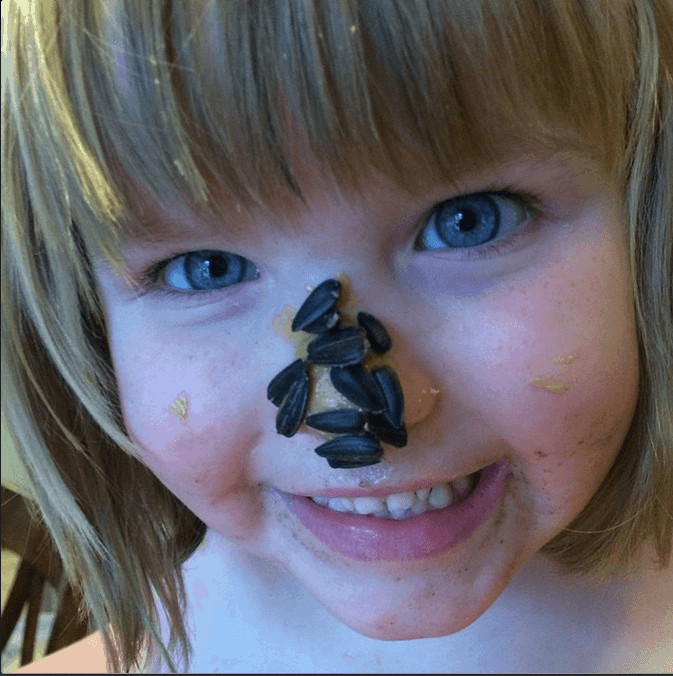 Pin
Here are all of Allie's finished pine cones: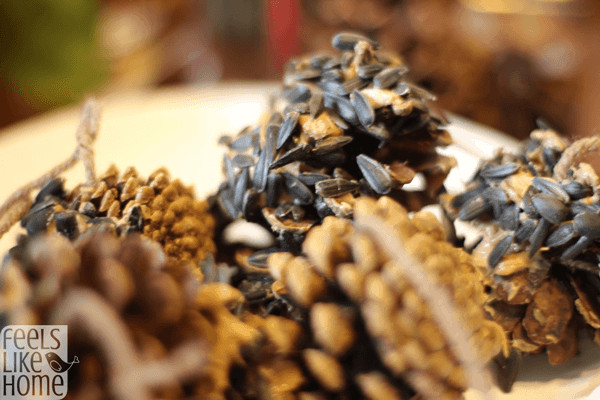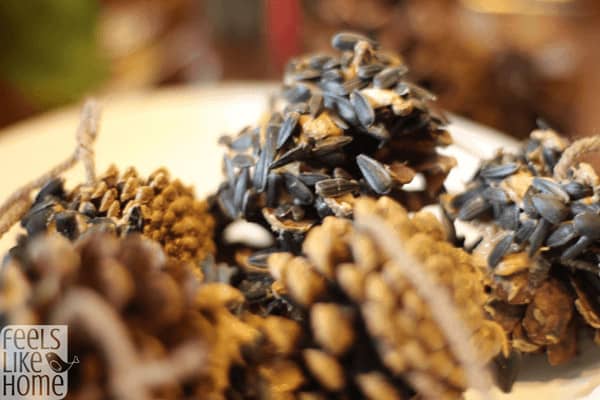 Pin
And Grace's huge one: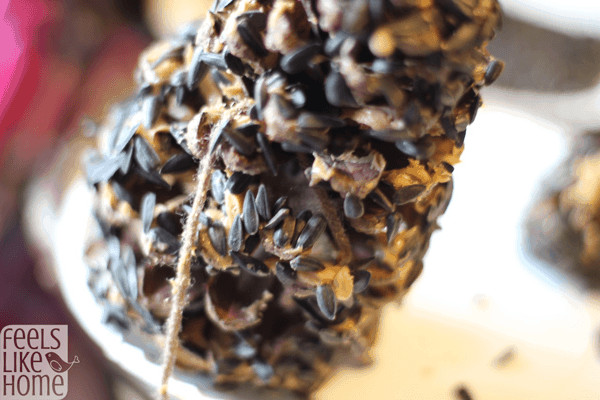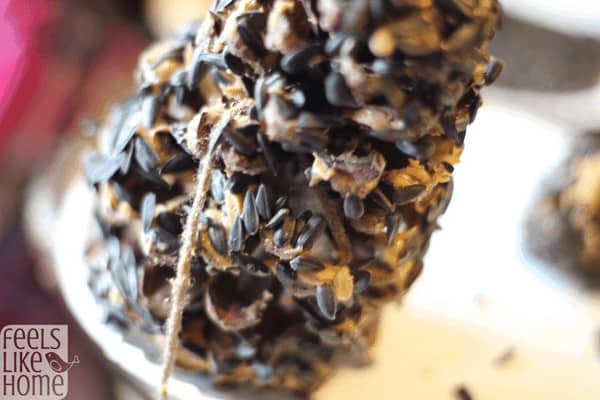 Pin
4. Hang your pine cones outside where birdies will find them.
We let ours "dry" overnight, but I don't think that mattered much.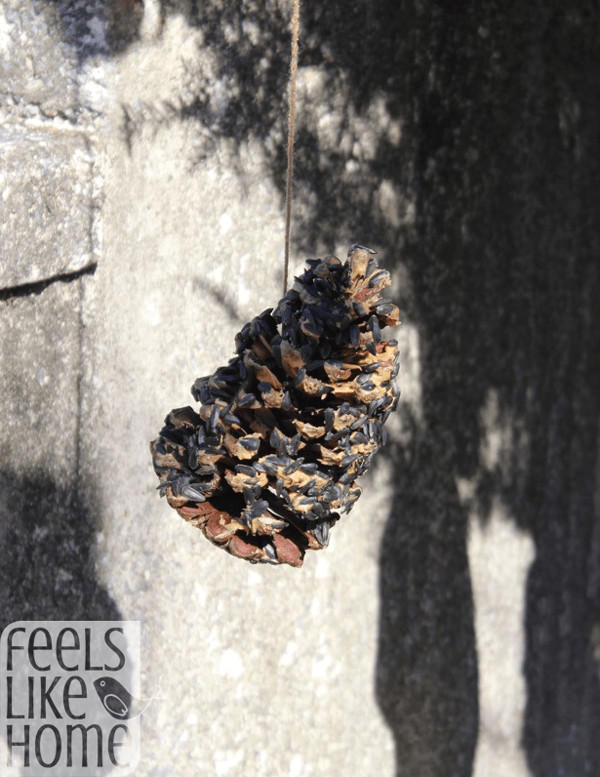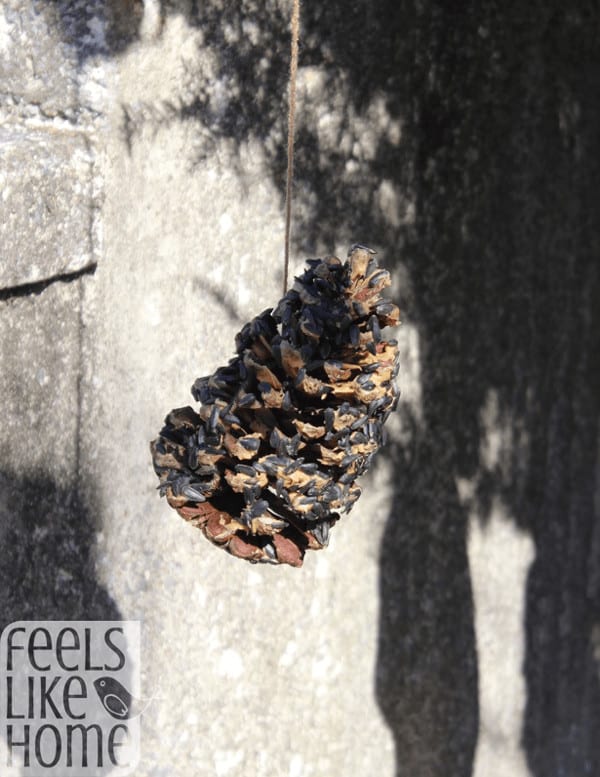 Pin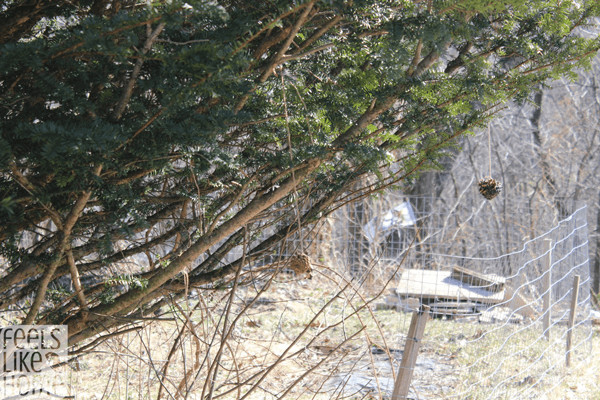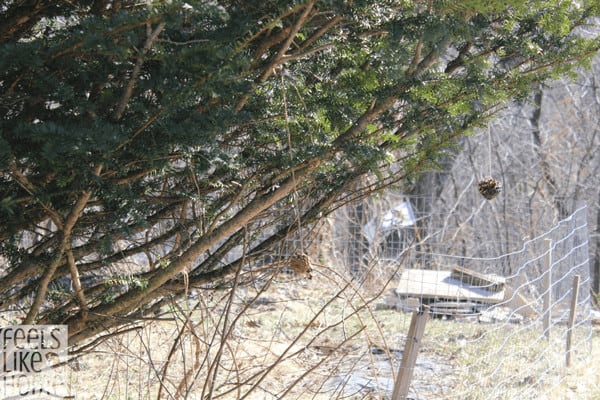 Pin
Most of the pine cones are in out of the way places that we can't see from the house, so we hung three on the suet feeder that hangs right by the front window. We wanted to see which birdies eat from the pine cones.
I have a feeling that the chickadees will be the first ones to venture to them. Chickadees love peanut butter. We have peanut butter cakes in the suet feeder, too.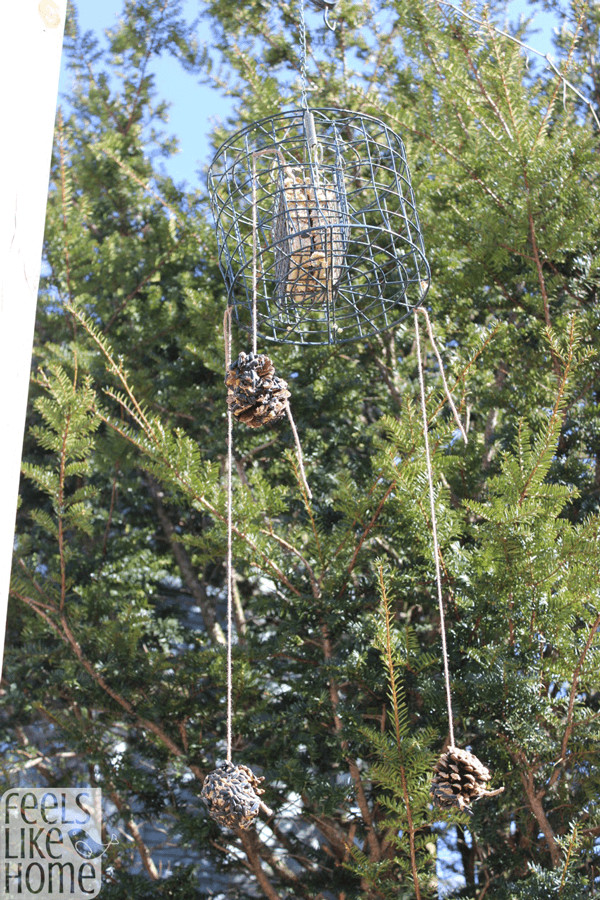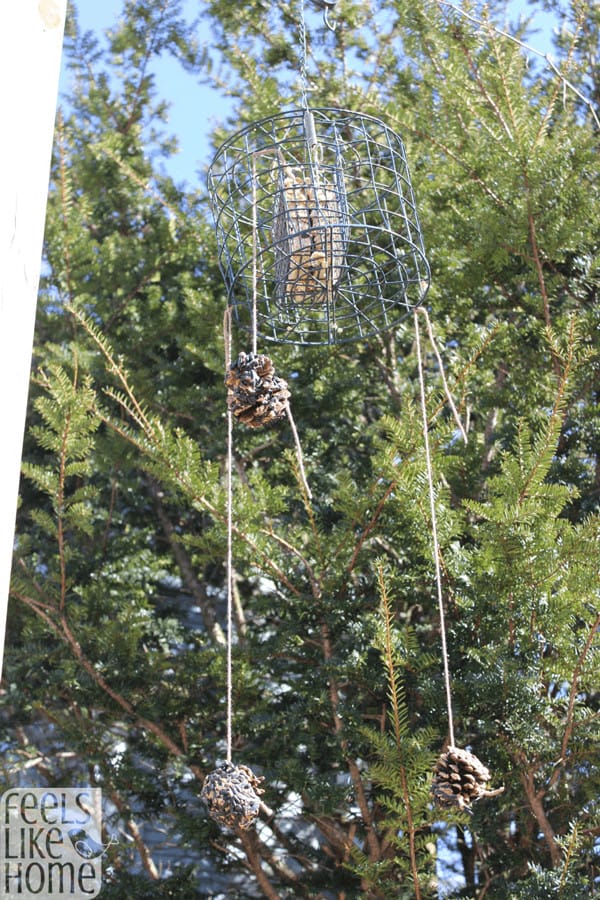 Pin
All the leftover seeds and peanut butter were muddled together in the paper plates, so we threw that out in the yard for the ground feeders like the cardinals, wrens, and juncos.
And the rotten squirrel whom we've nicknamed Chunker. I'm sure he and his comrades will enjoy the peanut butter and sunflower seeds in the yard, too.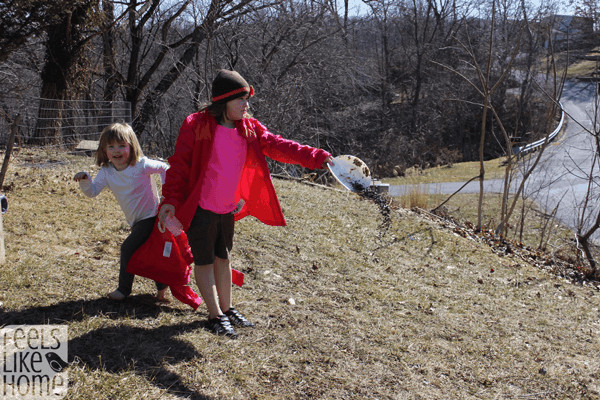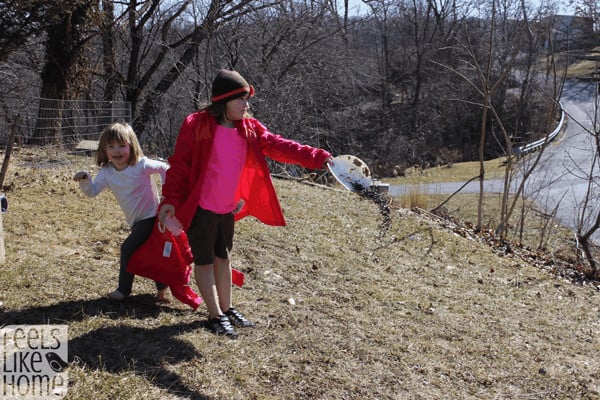 Pin
Other books to go with DIY pine cone bird feeders: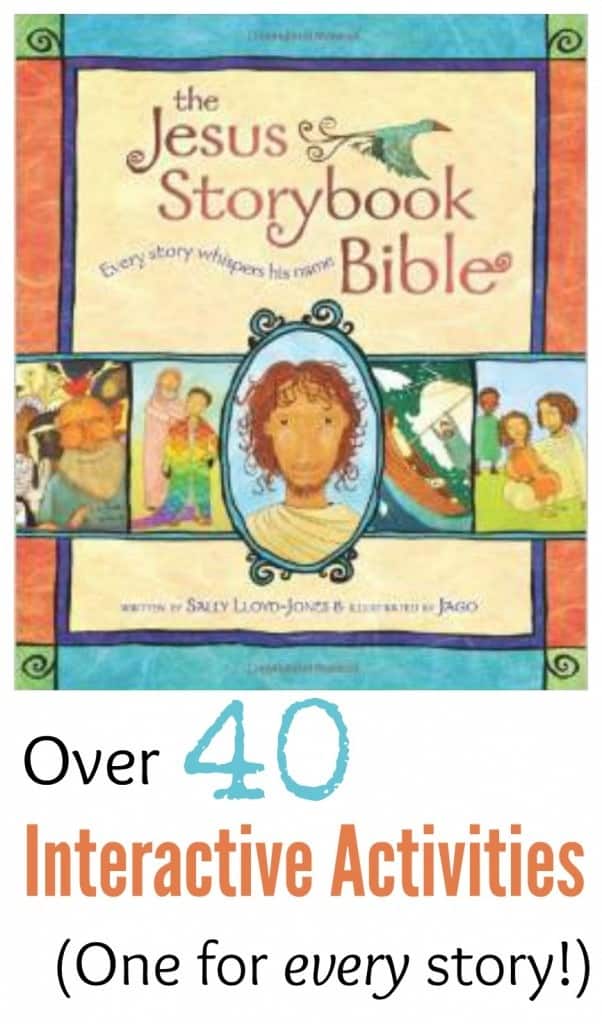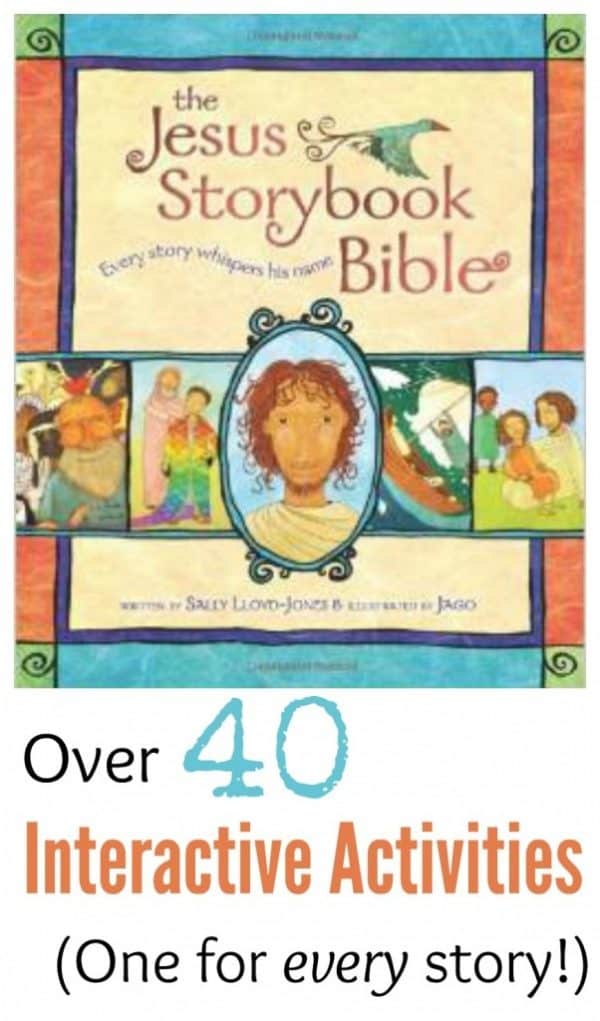 Pin
Visit My Mundane and Miraculous Life for activities for the other chapters in The Jesus Storybook Bible.