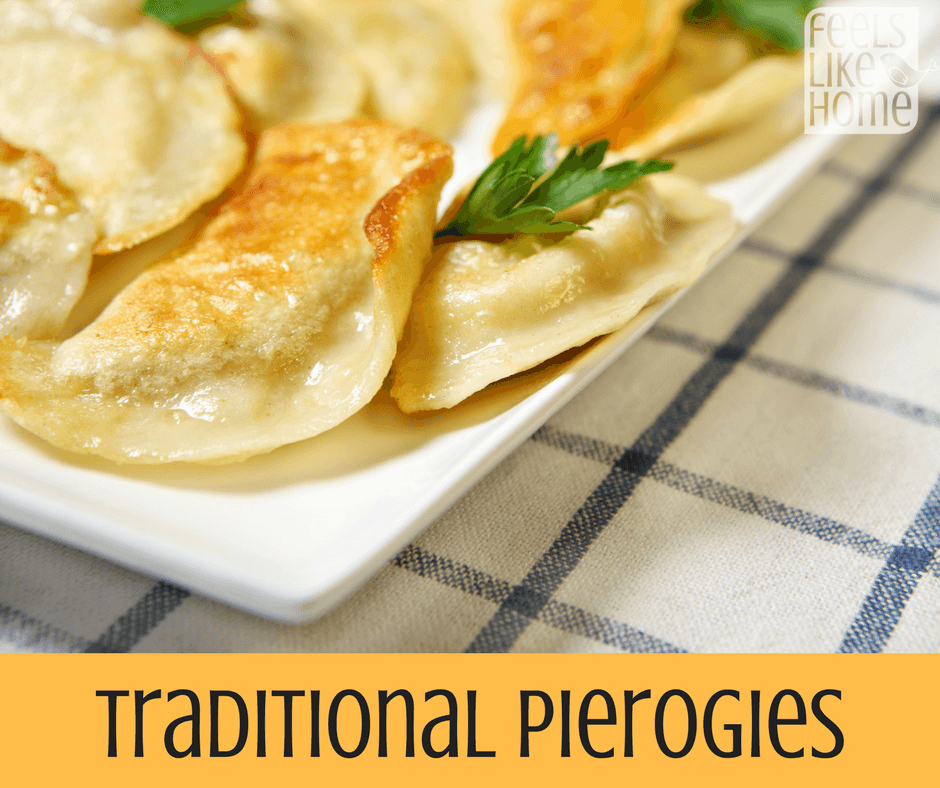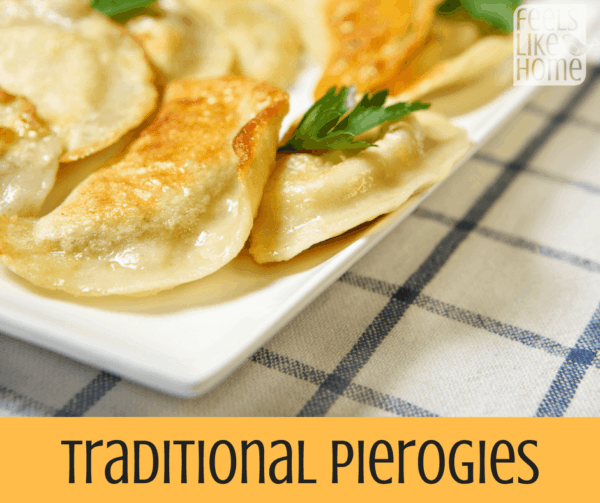 Pin
My parents are both from Pittsburgh. I was raised not far from Pittsburgh, and I still live in Pennsylvania. While my football allegiance will always lie with the Penn State Nittany Lions, the Steelers have a special place in my heart.
I am delighted that the Steelers are playing in the Super Bowl tomorrow. To celebrate the special occasion, the Feels like Home family is going to munch on finger food - a mostly homemade pizza (recipe to come) and pierogies - on Sunday evening while we watch the game.
Instead of cooking the pierogies traditionally, we're going to bake them.
Baked Pierogies
Toss one box of regular or mini pierogies with 2 tablespoons of oil.
Arrange in a single layer on a bar pan and bake for 16 to 20 minutes, or until puffy and brown.
Recipe courtesy of Mrs. T's Pierogies
My friend, Katy from Gem Affair, likes her pierogies fried using the following method.
Fried Pierogies
Deep fry the pierogies in olive oil at 350 until they float and get crispy. It should take 3 to 4 minutes.
Instead of drying the pierogies on a paper towel, place them directly into a hot skillet and saute until they are crispy and dry on the outside.
What are you going to do with your now-crispy pierogies? I recommend dipping them into your favorite sauce. Our old standby is Hidden Valley Ranch Dressing or Cheeburger Cheeburger's Habanero Jelly, or one of the following dips:
Bad Breath for Days Dip/Sauce
This sauce is amazing on all pierogies (whether baked, fried, or boiled), pasta, and pretty much everything.
5 tablespoons whipped salted butter
Several "glugs" of extra virgin olive oil
5 tablespoons water
4 cloves garlic, minced
Chopped parsley
Oregano
Basil
Salt & pepper, to taste
Combine all of the ingredients in a mixing bowl. It will seem like the water is never going to mix in, but if you whisk the mixture long enough, it will become light and fluffy.
How do you like your pierogies?