Of all the things she draws, Grace's favorite subject has curly hair and a round belly and a big smile and sometimes wears glasses.
Every time I see it, my heart simultaneously swells and weeps at the nurturing soul she is.
This particular drawing was on a paper from Sunday School. The boxes were labeled myself and my favorite food and people who keep me safe.
Grace's person, of course, was me.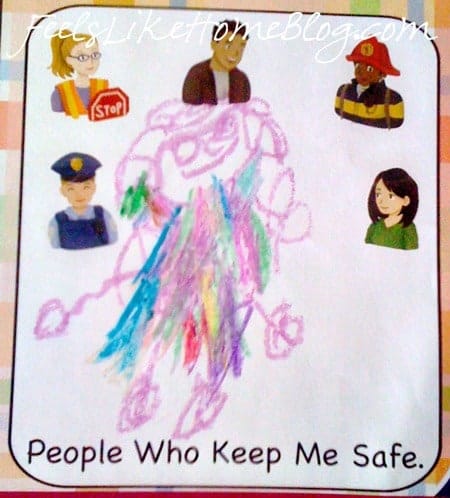 Pin
When she asks Why can't I... (sit in a booster seat in the car, stand on this railing, etc), I have told her, "It's my job to keep you safe, and I don't think that is a good idea."
Like any kid, sometimes, she throws an epic fit complains.
It's nice to know she's listening.