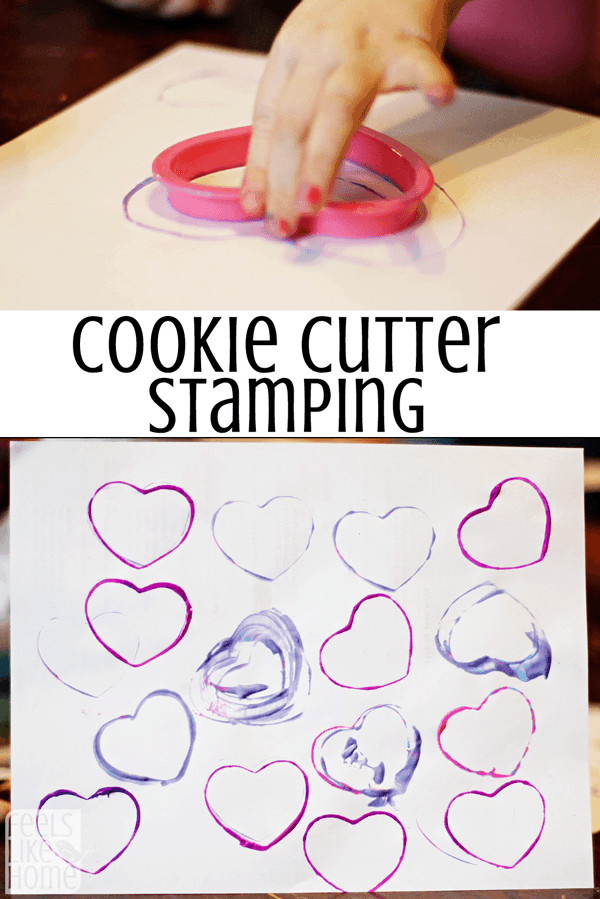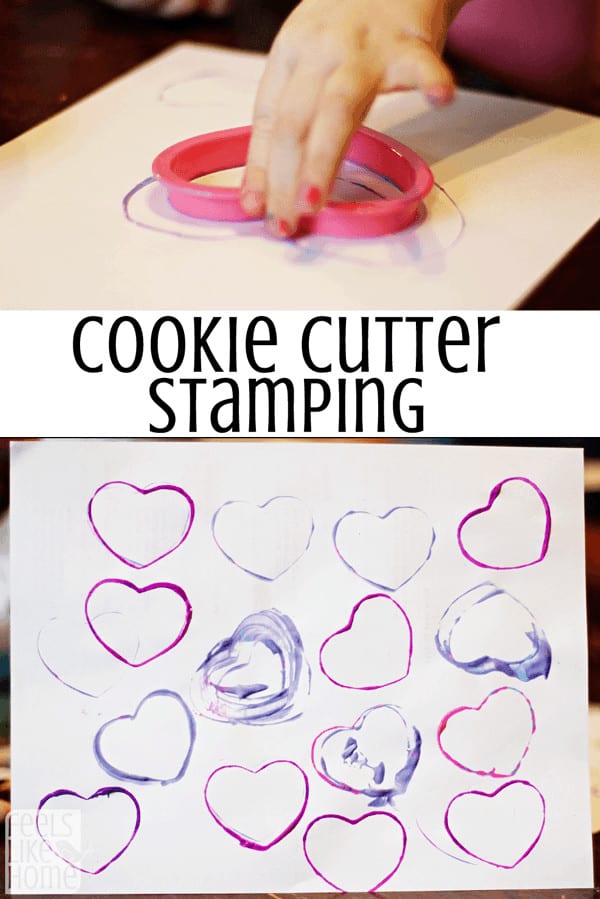 Pin
Allie loves to paint, and I do like to help her paint, but at 4, her paintings are all the same sort of globby mess. It frustrates me that she soaks her brush full of paint and slops it around the paper (though I never let on), and I think it frustrates her that she's not able to make things look the way her sister does (like actual things instead of abstract art).
I came up with a way to paint that uses minimal paint (no big globs) and lets her find success in creating just the shapes she wants. It was really fun, and she loved the results.
Painting with Cookie Cutters Materials
Paint - This Crayola washable paint set has been our favorite for years because it always washes out of everything. We've never had a stain.
A palette with a large paint surface or a plastic-coated paper plate
Cookie cutters of different sizes and shapes - We have this 101 piece set and found that the smaller ones worked the best.
Instructions
1. Select some cookie cutters. Allie played with all different shapes, ranging from a teddy bear and a football to different sized hearts. She also had a shooting star, circle, and arrow. I focused the photos below on the hearts for Valentine's Day, but she really used a variety of large and small and many different shapes.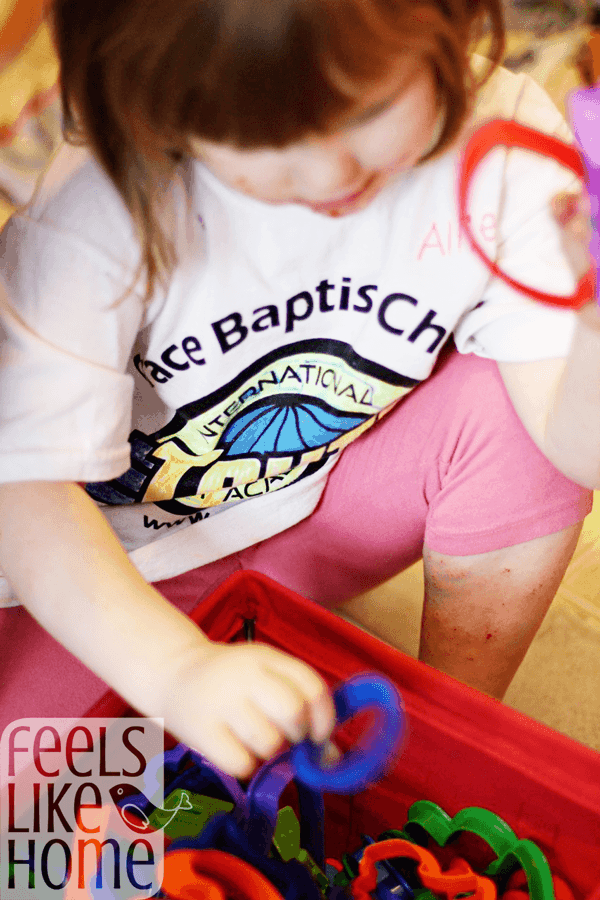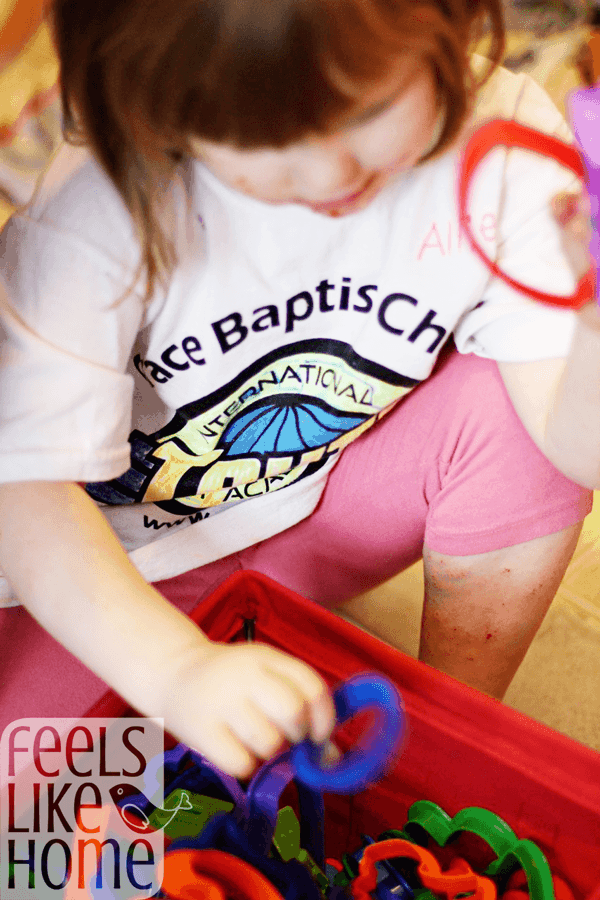 Pin
2. Squirt 2 paint colors into the paint palette. You need very little paint to make this project work.
I went with colors that would mix well together like pink and blue, purple and pink, yellow and orange, yellow and green. The colors are going to get all mixed up, and using only 2 colors kept the finished color looking nice and made a nice marbling effect in some of the prints.
Allie also demanded to use green and orange, which mixed to make brown.
I ended up washing the palette a lot, in between each color change. That would be a drawback of using paper plates; you would have to use a new one with every color change.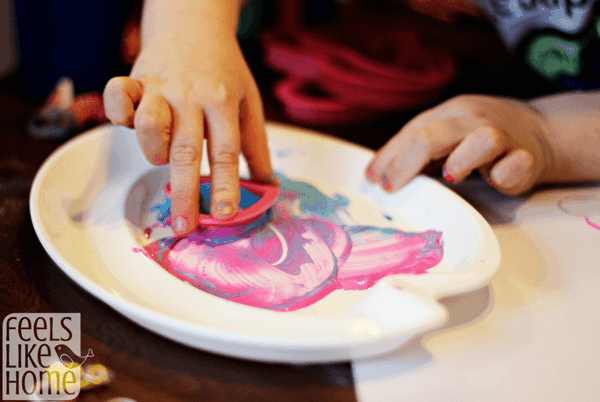 Pin
3. Smear the cookie cutter around in the paint and then stamp it on the paper. Easy peasy.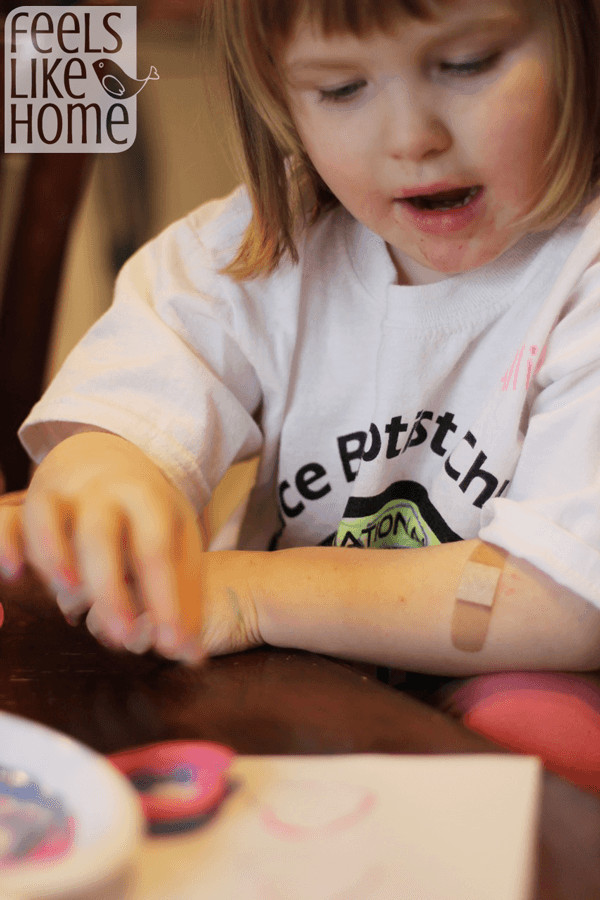 Pin
4. Look at the shape. Dip the cookie cutter in another spot on the palette and see how the colors come out different on the print.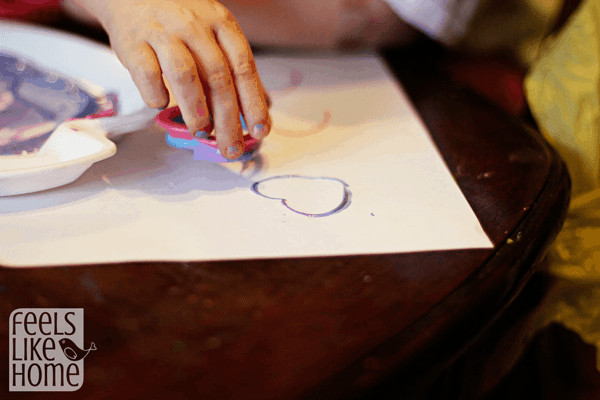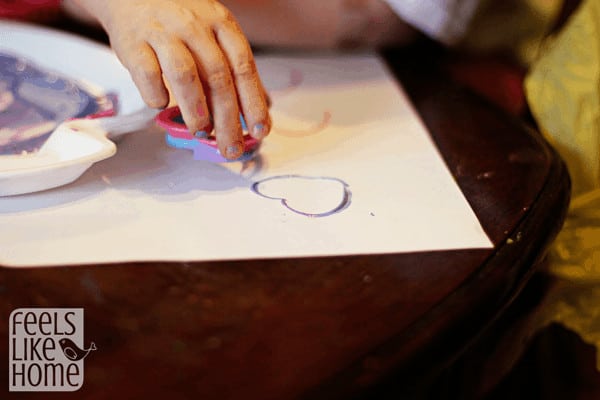 Pin
5. Play with different sizes and shapes. Allie experimented with how the shapes fit together, making hearts inside hearts and fitting the hearts together on the paper like a puzzle. She also experimented with making multiple prints on top of one another and with dragging the cookie cutters along on the paper.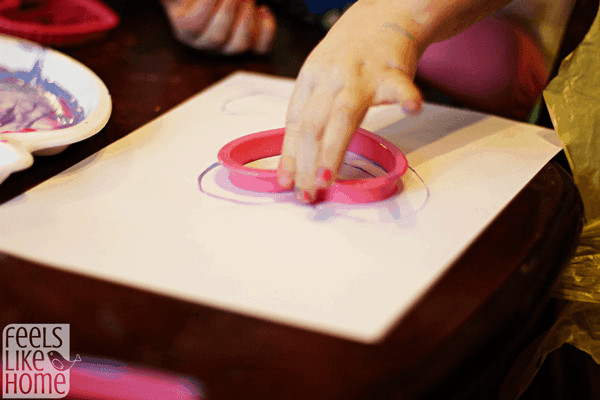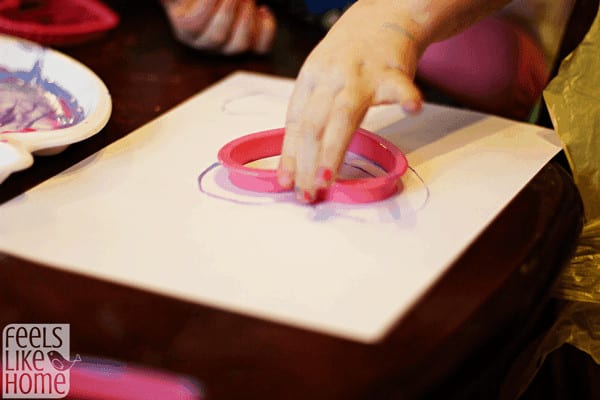 Pin
6. This would be an ideal project for teeny tots because it can be finished in under 5 minutes. Allie played for almost an hour though, experimenting with different shapes, sizes, and colors.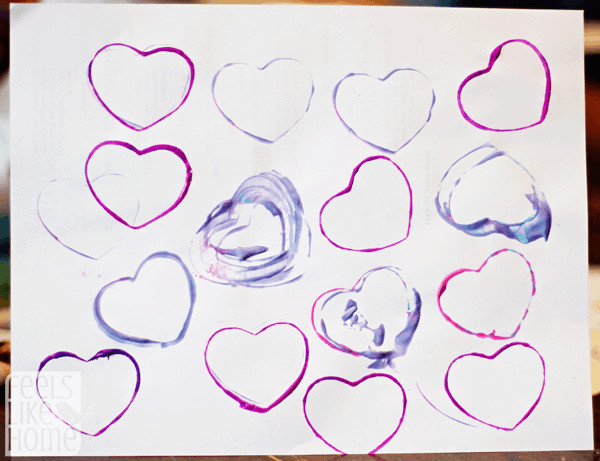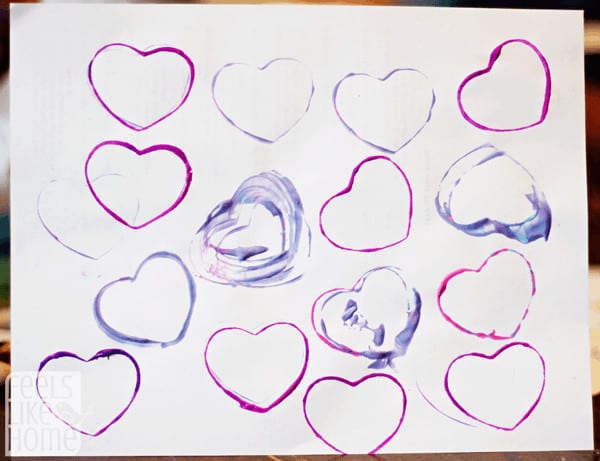 Pin
This is my favorite picture of the activity. Allie was so excited to paint in this unusual way.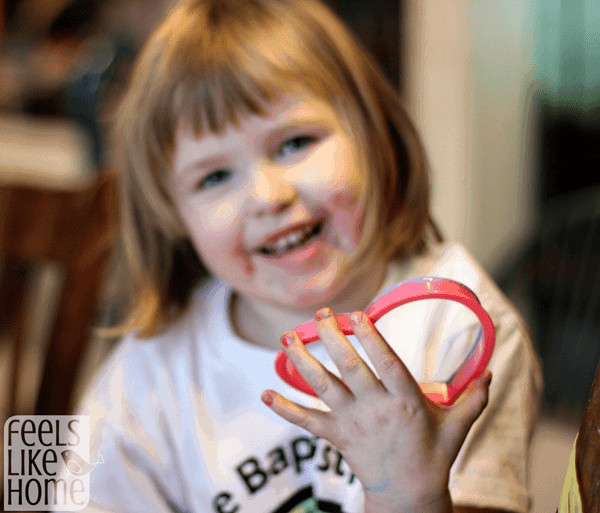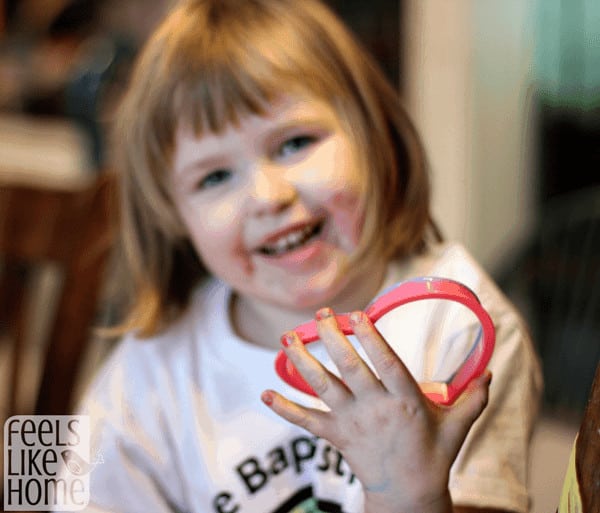 Pin
Have you ever painted with cookie cutters?