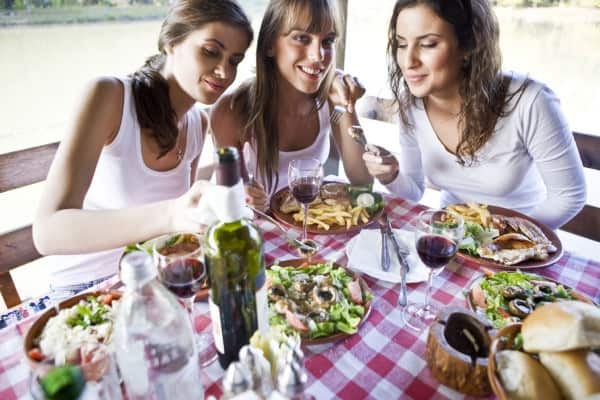 Pin
How much is too much?
What would you think if a friend posted a message about the death of a family member or her lingering depression?
Would you think, "Ew. I wish she wouldn't overshare."
Somehow, I doubt it.
You would offer your condolences. You would check up on her, maybe send a card or flowers. You would say prayers for her.
Women's Health magazine polled 500 women about oversharing in social media and shared the results on their website.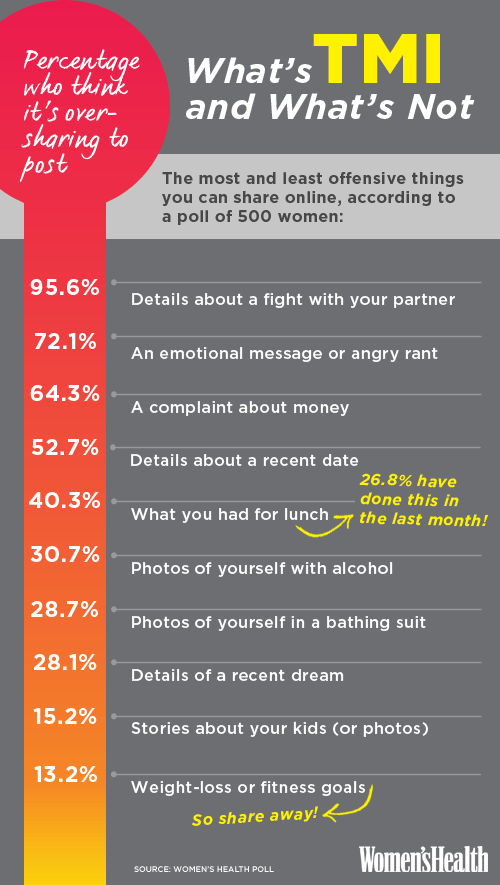 Pin
According to those polled, posting "an emotional message" is oversharing, TMI in a space apparently meant only for pleasantries.
According to this study, women prefer seeing their friends through rosy glasses. They prefer to pretend that their friends have perfect lives with perfect children and perfect spouses and ample finances.
I think this poll is a lot of crap.
Women in social media don't want to pretend that they're perfect. The appearance of perfection is too hard to maintain. The appearance of perfection leads only to disappointment as patched up cracks inevitably show through.
The appearance of perfection is flat out dishonest.
Women want their friends to be real, authentic, and honest. We want them to get mad and get over it. We want them to feel sad and sorry and lonely. We want them to make mistakes and own up to them. We want them to say, "Really? Me, too." when we bare our emotional selves.
We want them to be as much a mess as we think we are.
We don't want to be the only disheveled island in a sea of put together perfection. We would rather link arms and lean on each other in uniform chaos, stronger together than alone.
There's already too much pressure to measure up, too much inferiority, too much inadequacy and insecurity between us - and that's as we admit our flaws and wrecks and parenting fails.
No one wants a Stepford friend.
What we do want is community, encouragement, and camaraderie. We want to be understood in our brokenness because our friends are broken, too. We want to accepted, even though we're inadequate, by friends who are also flawed.
None of that - community, encouragement, camaraderie, acceptance, friendship - comes when we pretend everything is great.
None of it.
If being real in social media is oversharing, let's do it together.
What do you think of this poll?