For the third year in a row, we've made our Summer To-Do List. (Here's 2011 and 2010.) I know a lot of people call these Summer Bucket Lists, but I hate that name.
Do you know what a Bucket List is? It's a wish list of things you want to do before you die. This list isn't a wish list. This is a list of things we are going to do.
I've created two different versions of my Summer To Do List this year - one for printing and a different one for on-screen viewing. The on-screen version is meant to be used as a springboard to many online activities. It contains links to everything that's not self-explanatory (except the glow stick treasure hunt, because I didn't post it until July).
The printable version is nice and clean for printing, no links at all.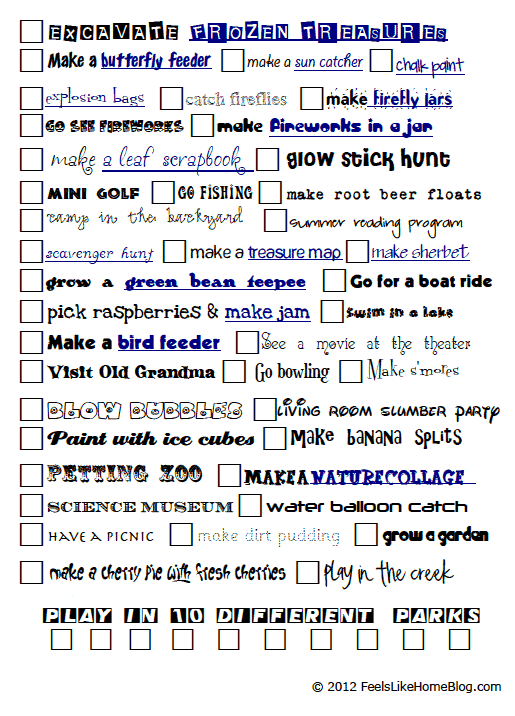 Pin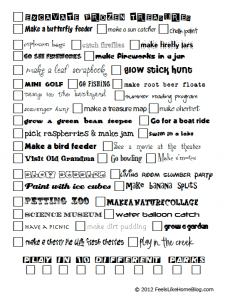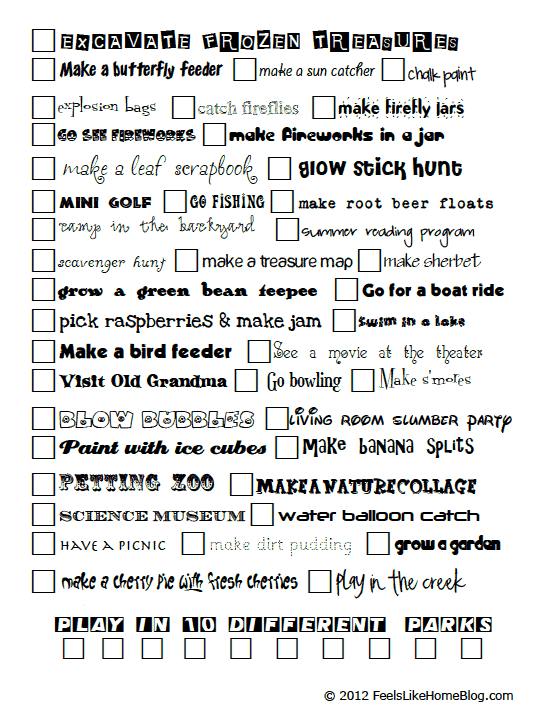 Pin