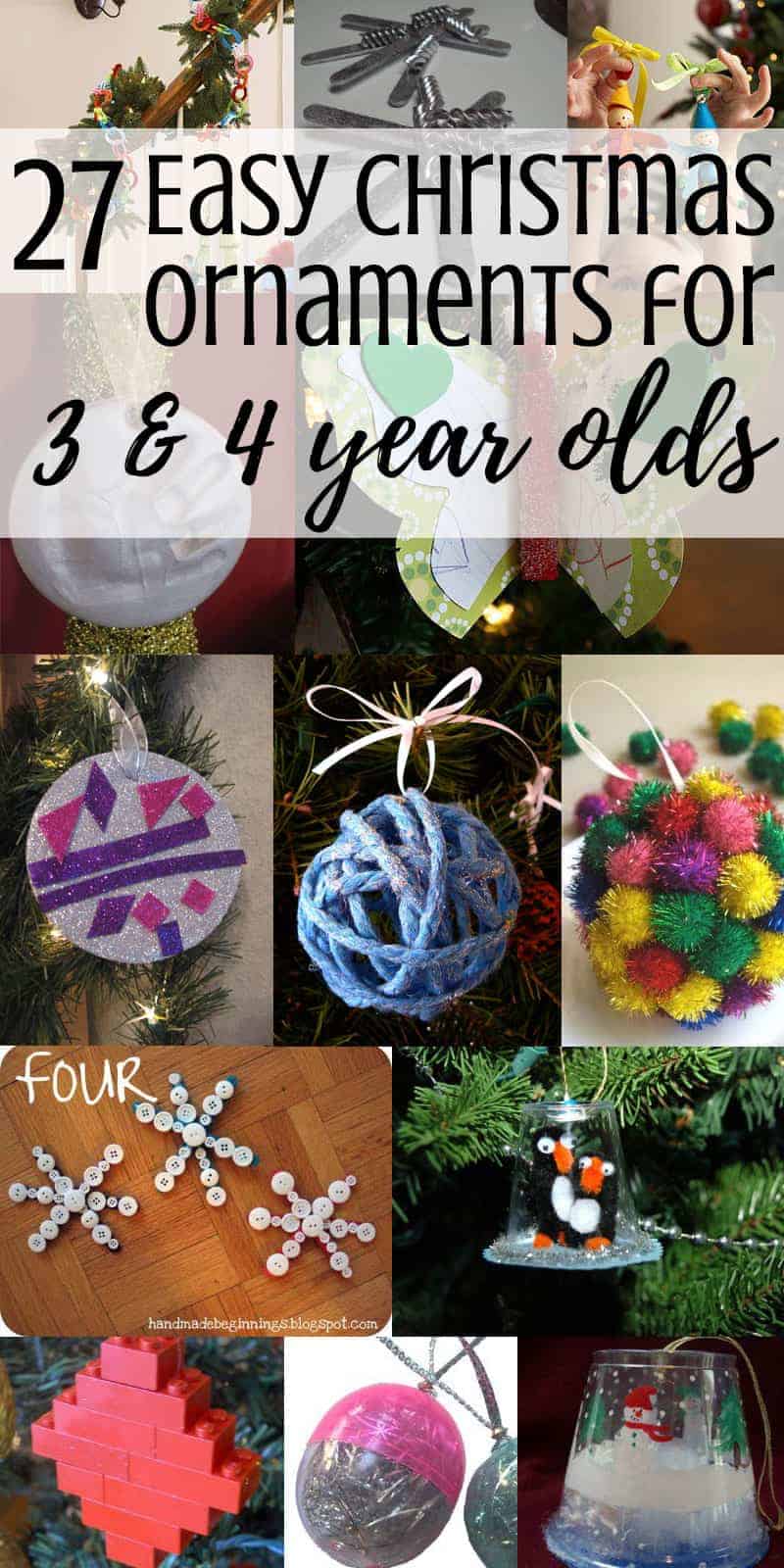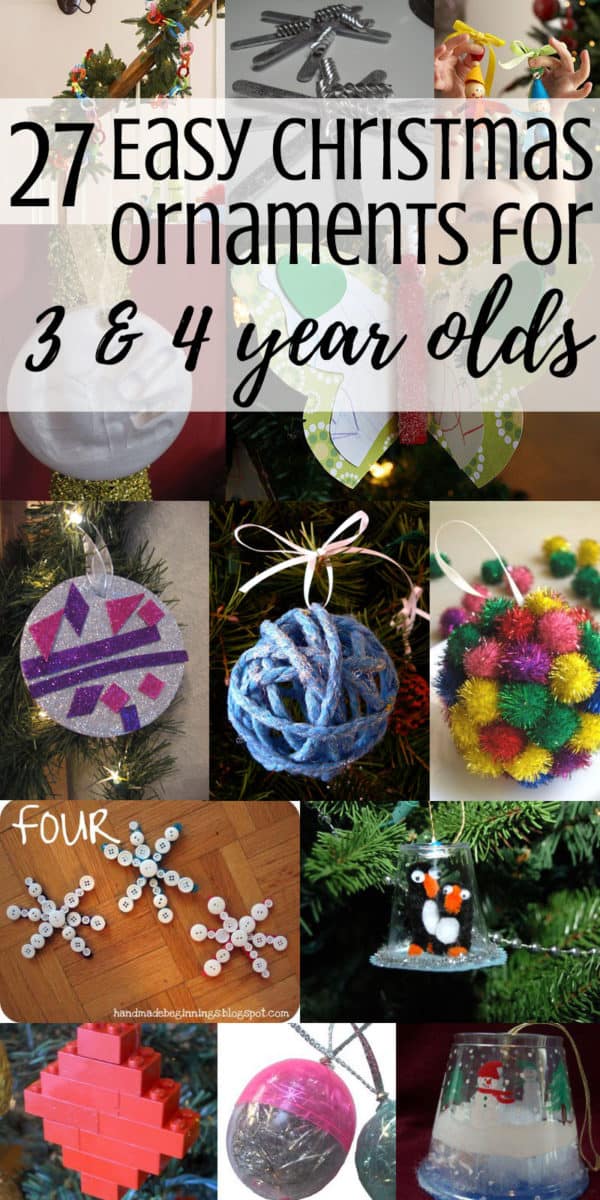 When I was putting together our Christmas Countdown chain, I decided to put up a small Christmas tree in Grace's room.
My thought was that we could put up a special tree - decorated with ornaments made by Grace. I imagine it will have lights on it, too, but the garlands, decorations, and topper will all be made by Grace and me.
That task presented a challenge; I couldn't at first think of many ornaments Grace could make.
I dug around the internet until I found a bunch. Some are kitchy and rough, others are fancier. They're all appropriate for the 3- and 4-year-old crowd to work on.
*At the time of publishing, all ornaments were linked to their creators' sites. Since that time, some of the sites have been taken down and the links have broken.
Homemade Ornaments to Make with Preschoolers
Garlands

Pipe Cleaner Garlands from Parents.com. This is very simple; they just wrapped pipe cleaners around something round and linked them together. Anyone could make this colorful garland.


Fruit Loop Garland from Make and Takes


Dyed Pasta Garland. I didn't find any pictures of a garland made from colored pasta, but Marie at Make and Takes did a tutorial for making colored pasta necklaces last year. The idea is exactly the same.
Grace and I dyed penne pasta this past summer, and we have a ton of it leftover in our craft supplies. I'm going to help her string it on a ribbon to make a colorful garland for her little Christmas tree.

Painted Ornaments

Swirled Glass Balls from Parents.com. These could not be easier. Open the glass ball and squirt paint inside - perfect for preschoolers! See the full tutorial for the particulars.


Popsicle Stick Ornaments from No Time for Flash Cards


Hand Print Ornaments from Our Crafts ~N~ Things


Beaded Ornaments

Jolly Elf Ornaments from Parents.com. Grace loves threading beads onto pipe cleaners, so I know she would love making these ornaments.


Simple Beaded Ornaments from Make and Takes


Dough Ornaments

Homemade Dough Ornaments from A Feathered Nest


A much less fancy (and perhaps less intimidating) dough ornament from Under the Pepper Tree


Clay Hand Prints from By Little Hands


Ornaments with Paper or Craft Foam

Paper Tag Ornaments from Flighty Girl


Paper Snowflakes. No Time for Flash Cards made a snowflake garland, too.


Butterfly Ornaments from Happy Together


Easy Sticker Ornaments from No Time for Flash Cards


Handy Reindeer from Fuzzy Sheep Crafts


Ornaments with Yarn and Fabric
Sparkly Yarn Ornaments from The Magic Onion

Candy Cane Mice at Skip to My Lou. This isn't specifically a Christmas tree ornament, but would be easy enough to hang. You could either add a loop of thread or hang it from the candy cane.