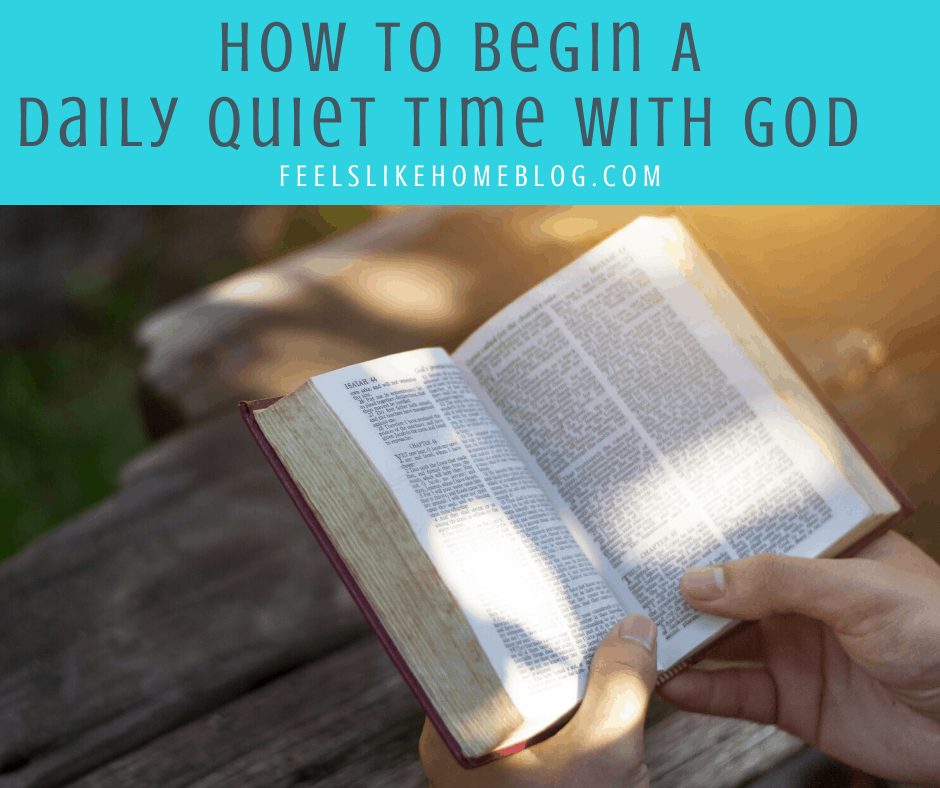 Pin
This year has tested my faith.
First my mother's diagnosis and then the horrible reality of her illness. Then she died.
I tried to lean on God through all that. I read my Bible a lot, and I listened to Psalms a lot on my phone. I prayed endlessly.
Futilely, or so it felt.
Like Job, I questioned; I especially questioned His plan.
I still don't understand. Maybe I never will.
Last week, while we were visiting Old Grandma, my father's mother passed away. Experiencing a viewing and funeral just weeks after my mother's death was almost as hard as her viewing and funeral. It made everything so fresh and painful all over again.
This past weekend, my cousin passed away.
It's all so much.
I trust that God has a plan. Jeremiah 29:11 says, "For I know the plans I have for you," declares the LORD, "plans to prosper you and not to harm you, plans to give you hope and a future."
I believe those words. I know that He has a plan and that His plan is good.
I feel detached from Him.
I attend a weekly Bible study and church on Sundays, but it's not enough to feed my soul. I need my faith now more than ever, and my faith needs nourishment.
I've decided to start having a daily quiet time, a daily time of prayer (written in a prayer journal) and Bible study. I'm going to do it during my breakfast, while the girls are playing together downstairs.
I have high hopes for this quiet time. I hope God will reveal His promises to me, that He will bring me peace and comfort and speak to my heart.
I'm hoping to squeeze out a half hour of time for reading and prayer, but that may not be realistic. It'll probably be closer to 15 minutes, but anything is better than what I'm doing now, right?
How to begin a daily quiet time with God
Gather all the materials you'll need. It's really important to have all the supplies you'll need, gathered up and in a basket or other container, so that when you sit down tomorrow to have your quiet time, you don't have to waste your precious time locating materials. Get them all together now. I recommend a good study Bible, a devotional, a pen, a dry highlighter, and a journal. All of my favorite supplies are in my Amazon shop, including a selection of the study Bibles that I personally have purchased and many of my favorite devos. I've even included the highlighters that I use.
Select a space in which to have your quiet time. I like to have my quiet time in my home office, but others I know do it at the kitchen table or in a favorite chair in a quiet corner of the living room or their bedroom. It doesn't matter where you do it as long as you do it. And that basket of supplies you gathered earlier? Put it next to the spot where you'll use it. Do it now.
Anchor your quiet time to something you already do. It's virtually impossible to start a new habit without anchoring it to something you already do. If you want to have your quiet time first thing in the morning, you could do it right after you brush your teeth or right after you start the coffee brewing. I do it right after my morning walk. If you just plan to do it sometime, it will never get done, but if you attach the new habit to something you always do, you will greatly increase the chance that you will remember.
Follow this plan: pray, read, write, pray, listen. Always start your quiet time by asking God to open your heart and your eyes to the message He has for you. Then read your devotional and Bible for as long as you can, write a verse or two in your own handwriting as well as any reactions you have to the scripture you read and wrote, then pray again thanking God for His Word and asking Him to continue to pour into you with His message for your heart. Ask Him to speak to you in a real, unmistakeable way. Then listen. Just sit quietly, focused on your breathing, and listen for the voice of God. It most likely won't be an audible voice in your ears, but probably that still small voice in your heart that you will hear. (And don't be discouraged if you don't hear anything at all at first. It will come eventually, and possibly not when you expect it.)
God will appreciate any time that you give Him, even if it's only 5 minutes a day. Read a devotional, read a short passage of scripture, and write your thoughts and feelings. That's all you have to do to have a productive quiet time, and God will meet you in those moments. I promise you, He will meet you there.